Search company, investor...
About Saudi Aramco Energy Ventures
Saudi Aramco Energy Ventures (SAEV) is the corporate venturing subsidiary of Saudi Arabian Oil Company (Saudi Aramco), an integrated energy company. Headquartered in Dhahran with operations in North America and Europe, SAEV's mission is to invest globally in start‐ups and high growth companies with technologies of strategic importance to its parent, Saudi Aramco.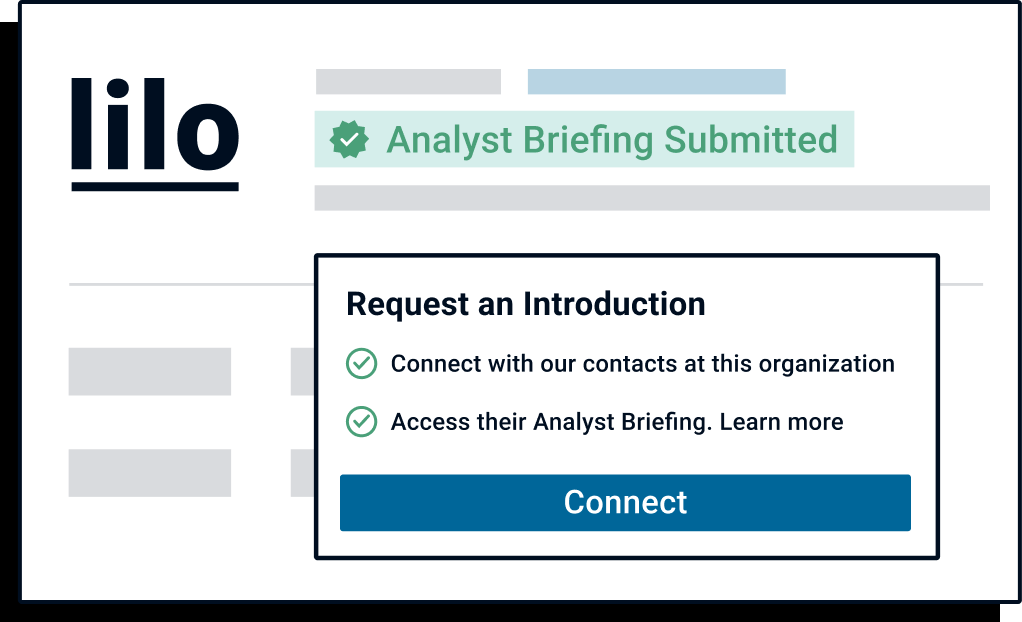 Want to inform investors similar to Saudi Aramco Energy Ventures about your company?
Submit your Analyst Briefing to get in front of investors, customers, and partners on CB Insights' platform.
Latest Saudi Aramco Energy Ventures News
Aramco to expand presence in China by acquiring 10% stake in Rongsheng Petrochemical
Mar 27, 2023
Fadhili The cutting edge Fadhili Gas Plant (FGP) is emblematic of Saudi Aramco's broad impact on not only boosting gas supply to displace crude burning, but also driving economic growth, developing the Saudi workforce, spearheading technology deployment, and reducing CO2 emissions. FGP construction started in 2016 and was completed and put fully onstream in 2020. With a total processing capacity of 2.5 BSCFD, FGP is the first plant in the region to have the capability of sweetening low BTU gas, then directly powering an independent power plant, yet able to switch to regular sales gas as needed. In addition, Fadhili is the first plant to treat nonassociated gas from both onshore and offshore fields. FGP is also the first SA Gas plant to deploy the Sulfur Recovery Unit Tail Gas Treatment process to attain a sulfur recovery rate of 99.9%, helping to protect air quality, and reducing SO2 emissions by more than 18,000 Metric Tons per year as compared to the conventional Claus process. The development of Fadhili added billions of dollars to the local economy through IKTVA. 46% of the project's materials and services were sourced and manufactured in Saudi Arabia. A unique feature of Fadhili is that its multiple downstream treated gas pipelines enhanced the connectivity, reliability, and responsiveness of Saudi Aramco's Master Gas System (MGS), as those pipelines are connected to the northern and central sections of the MGS. Hawiyah Hawiyah We are expanding the gas processing capacity of our Hawiyah gas plant by more than 1 BSCFD. The new gas processing facilities, expected to be on stream in 2022, are anticipated to raise total production capacity of the plant to approximately 3.6 BSCFD, making it one of the largest gas processing facilities in the world. We are making improvements to sustain gas production from both the Haradh and Hawiyah fields for the next 20 years and boost production by an average of 1.2 BSCFD. The program includes installing gas compression facilities, liquid separation stations, and transmission lines to our Haradh and Hawiyah gas plants, along with expanding the existing gas gathering pipeline network. Karan Karan Karan, was our first non-associated offshore gas field development. Discovered in 2006 in the thickest, extremely prolific and complex carbonate layers, the project was fast-tracked, taking only six years to go from discovery to production. Non-associated gas fields do not have an associated oil column and, therefore, can be accessed without producing oil. The raw gas is transported through a 110-kilometer subsea pipeline to the Khursaniyah Gas Plant for processing. Shaybah Abqaiq As the company's largest oil processing facility and the largest crude oil stabilization plant in the world, Abqaiq plays a pivotal role in our day-to-day operations. Abqaiq oil facilities receive sour crude oil from gas-oil separation plants (GOSPs), process it into sweet crude oil, and then transport it to Ras Tanura and Jubail on the east coast, Yanbu' on the west coast and to Bapco Refinery in Bahrain. The off gases from the spheroids and stabilizer columns that are part of the conversion process are then sent to Abqaiq natural gas liquids (NGL) facilities for further processing. Abqaiq is the main oil processing center for Arabian Extra Light and Arabian Light crude oils. Ghawar Ghawar The northern-most portion of the Ghawar field lies approximately 100 kilometers west of Dhahran. The field comprises six main areas (Fazran, Ain Dar, Shedgum, Uthaminyah, Hawiyah and Haradh) and extends southward over more than 200 kilometers as one long continuous anticline. It is approximately 36 kilometers across at its widest point. We believe that the Ghawar field is the largest oil field in the world in terms of conventional proved reserves, totaling 58.32 billion barrels of oil equivalent as at 31 December 2018. It has accounted for more than half of the total cumulative crude oil production in the Kingdom. The Ghawar field facilities and infrastructure remain a central component in our long-term strategic framework for optimizing both technical recovery of resources and the economic of resource management. Haradh Haradh The Haradh area, located at the southern tip of the Ghawar oil field, was developed in three increments of 300,000 bpd of Arabian Light crude oil capacity. Haradh III was also the first plant in the Southern Area of company operations to have completely automated well control and monitoring, allowing remote operations. The project benefited from successful integration of four technologies: multilateral, maximum reservoir contact (MRC) wells; Smart Well completions (using control valves for preventing premature water breakthrough); geosteering (for optimal placement of wells in the reservoir for maximum recovery); and the "intelligent field" concept, in which real-time sub-surface data transmissions enable continual monitoring of key reservoir indicators. The integrated use of these four technologies slashed unit well development costs three-fold. Khurais Khurais The Khurais complex, which comprises of the Abu Jifan and Mazalij fields in addition to Khurais itself, is approximately 106 kilometers long and 18 kilometers across at its widest point. Khursaniyah Khursaniyah The Khursaniyah program includes facilities to process and stabilize 500,000 bpd of Arabian Light crude oil blend from the Abu Hadriya, Fadhili and Khursaniyah fields, and a grassroots gas plant to process one billion scfd of associated gas. Khursaniyah began producing oil in August 2008. The facility also has the capacity to inject 1.1 million bpd of non-potable water for reservoir pressure maintenance. Manifa Nuayyim Nuayyim crude oil increment added 100,000 bpd of Arabian Super Light crude oil and 90 million scfd of associated gas to our production capacity. The project – the first in-Kingdom project of this scale with a project proposal completed entirely in Saudi Arabia – also included a gas-oil separation plant, 140 kilometers of 16" gas pipeline, and water supply facilities at Hawtah. Smokeless flaring has been used to significantly reduce emissions. The field, which entered production in August 2009, is 250 kilometers south of Riyadh and about 50 kilometers northeast of our Hawtah crude oil facility, the first producing facility in the Central Region of Saudi Arabia. Qatif Qatif Qatif Producing Plants Program consists of facilities to produce, process, and transport 500,000 bpd of blended Arabian Light crude oil from the Qatif field and 300,000 bpd of Arabian Medium crude oil from the offshore Abu Sa'fah field. The Qatif facility was the first to produce Arabian Light crude oil by blending Arabian Extra Light, Light and Medium grades. Safaniyah Safaniyah We believe that Safaniyah field is the world's largest conventional offshore oil field in terms of proved reserves. It is located approximately 260 kilometers north of Dhahran. Most of the field lies offshore in the Arabian Gulf. Within the Concession area, the Safaniyah field is approximately 50 kilometers long and 15 kilometers wide. Shaybah Shaybah The Shaybah field, located in the Rub' al-Khali or Empty Quarter, was discovered in 1968. Its remote location, local summer temperatures in excess of 50 degrees Celsius and sand dunes higher than 300 meters presented serious challenges. So for technical and economic reasons, development was held off until 20 years later. However, by the 1990s, advances in 3D seismic imaging technology, horizontal drilling and other technologies gave us the tools we needed to begin production. The field is approximately 13 kilometers wide and 64 kilometers long. Due to the field's remoteness, its facilities include a dedicated NGL recovery unit, an airfield and accommodation for staff. Our second 250,000 bpd expansion project at Shaybah came on-stream in 2016, raising its overall production capacity to 1 million bpd of Arabian Extra Light crude oil — double the facility's original capacity. Zuluf Aberdeen, Scotland Our Technology Office in Aberdeen focuses on drilling and production technologies. The European arm of Saudi Aramco Energy Ventures (SAEV) is located within the office, whose mission is to source and develop relationships with strategically significant and innovative energy technology companies. China Beijing Our Beijing Research Center conducts research on chemical enhanced oil recovery and advanced seismic imaging technologies, including automated fault detection and improvements in data quality through super resolution. The Center is also evaluating the expansion of research activities into the downstream sector in areas such as transportation efficiency, greenhouse gas management, advanced control and power systems, robotics, materials science, nanotechnology and advanced computing. South Korea Daejeon Our CO2 Management Collaboration at the Korean Advanced Institute of Science and Technology (KAIST) in Daejeon, South Korea, is dedicated to addressing issues related to carbon management. The collaboration follows an interdisciplinary approach to innovative and cost-effective CO2 capture, storage, and conversion from fixed and mobile sources. The Netherlands Delft The Delft University of Technology in the Netherlands is home to our technology office that focuses mainly on seismic processing and subsurface imaging to help us better understand the nature of our subsurface geology. Russia Paris Our Aramco Fuel Research Center in Paris is located at IFP Energies nouvelles (IFPen) . IFP Energies nouvelles is a public-sector research, innovation and training center active in the fields of energy, transport and the environment. Thanks to this strategic placement, we can capitalize on IFPen's facilities and links to various European automakers to accelerate the innovation cycle of different fuel technologies. Saudi Arabia Dhahran Our research areas at our Dhahran headquarters include the Research & Development Center (R&DC) and the EXPEC Advanced Research Center (EXPEC ARC). EXPEC ARC develops specialized technologies necessary to achieve its upstream objectives of increasing discovery of oil resources and increasing reservoir recovery. An expansion of the EXPEC Advanced Research Center is currently underway, with new facilities to enable integrated research on sustainability technologies. Our R&DC focuses on cutting-edge technologies that enhance operational reliability, efficiency and safety, as well as investigating clean fuels and the management of carbon release. Thuwal Our research center at the King Abdullah University of Science and Technology (KAUST) focuses on catalyst development, materials science, nanotechnology, robotics, solar energy materials and fuel technology. The strong capabilities provided in downstream areas are complemented by our FUELCOM collaboration with the KAUST Clean Combustion Research Center . USA
Saudi Aramco Energy Ventures Investments
83 Investments
Saudi Aramco Energy Ventures has made 83 investments. Their latest investment was in HT Materials Science as part of their Series B on March 3, 2023.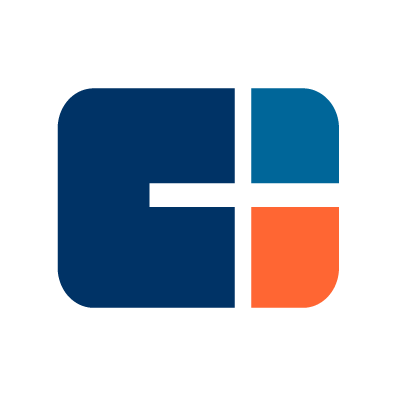 Saudi Aramco Energy Ventures Investments Activity | Date | Round | Company | Amount | New? | Co-Investors | Sources |
| --- | --- | --- | --- | --- | --- | --- |
| | | | | | | |
| | | | | | | |
| | | | | | | |
| | | | | | | |
| | | | | | | |
| | | | | | |
| --- | --- | --- | --- | --- | --- |
| Date | | | | | |
| Round | | | | | |
| Company | | | | | |
| Amount | | | | | |
| New? | | | | | |
| Co-Investors | | | | | |
| Sources | | | | | |
Saudi Aramco Energy Ventures Portfolio Exits
10 Portfolio Exits
Saudi Aramco Energy Ventures has 10 portfolio exits. Their latest portfolio exit was Energy Vault on February 14, 2022.
Date

Exit

Companies

Valuation

Valuations are submitted by companies, mined from state filings or news, provided by VentureSource, or based on a comparables valuation model.

Acquirer

Sources
| | | | | | |
| --- | --- | --- | --- | --- | --- |
| Date | | | | | |
| Exit | | | | | |
| Companies | | | | | |
| Valuation | | | | | |
| Acquirer | | | | | |
| Sources | | | | | |
Saudi Aramco Energy Ventures Fund History
2 Fund Histories
Saudi Aramco Energy Ventures has 2 funds, including Saudi Aramco Energy Ventures Fund.
| Closing Date | Fund | Fund Type | Status | Amount | Sources |
| --- | --- | --- | --- | --- | --- |
| | Saudi Aramco Energy Ventures Fund | Multi-Stage Venture Capital | | | |
| | | | | | |
| | | |
| --- | --- | --- |
| Closing Date | | |
| Fund | Saudi Aramco Energy Ventures Fund | |
| Fund Type | Multi-Stage Venture Capital | |
| Status | | |
| Amount | | |
| Sources | | |
Saudi Aramco Energy Ventures Team
9 Team Members
Saudi Aramco Energy Ventures has 9 team members, including current Chief Executive Officer, Ibrahim Al-Buainain.
| Name | Work History | Title | Status |
| --- | --- | --- | --- |
| | | | |
| | | | |
| | | | |
| | | | |
| | | | |
| | | | | | |
| --- | --- | --- | --- | --- | --- |
| Name | | | | | |
| Work History | | | | | |
| Title | | | | | |
| Status | | | | | |
Discover the right solution for your team
The CB Insights tech market intelligence platform analyzes millions of data points on vendors, products, partnerships, and patents to help your team find their next technology solution.
Request a demo