Search company, investor...
About Satish Dharmaraj
Satish Dharmaraj is a Partner with Redpoint Ventures. Prior to Redpoint, Satish was the founder/CEO of Zimbra. Prior to founding Zimbra, Satish was VP of the Messaging Products Division at Openwave Systems.Satish previously held several product and engineering positions at IBM and Transarc Corporations. Satish has B.S. and M.S. degrees in Computer Sciences and an executive management degree from the Harvard Business School. Satish focuses on investments in the mobile, consumer and cloud computing areas.
Are you an investor?
Submit your portfolio details now to be considered in our investor rankings.
Latest Satish Dharmaraj News
Redpoint Snags Another GitHub Exec, Names Erica Brescia New Partner
Dec 21, 2021
Redpoint Ventures When Erica Brescia first met Satish Dharmaraj, she was trying to sell tech services from her company Bitrock—developers of Bitnami, which helps developers package and deploy applications—to Dharmaraj's email software firm Zimbra. They didn't close the deal. But, it still paid off. More than a decade later, Brescia is leaving GitHub, where she's been serving as chief operating officer. In January, she will join the early stage team alongside Dharmaraj (No. 6 on the Midas List ) at VC firm Redpoint Ventures. "I was not planning to leave GitHub, but Satish called me, and he's one of those people where if he calls you, you take his call, no matter where you are and what you're doing," Brescia tells Forbes. She's the second GitHub C-Suiter to decamp for Redpoint in less than a year. Preceding her was Jason Warner, who was serving as the open source repository's chief technology officer when he reached out to Redpoint about moving into investing full time. When Warner became a partner at Redpoint in July , the firm's courtship of Bresica was already underway. Brescia's road to Redpoint isn't random. Dharmaraj turned her down while at Zimbra (sold to Yahoo for $350 million in 2007), but he did introduce Brescia to Satya Nadella, back when he was leading Microsoft's cloud service, Azure. Brescia struck a multimillion-dollar deal with Azure that changed the trajectory of her business, which was acquired by VMware in 2019. After the sale, she joined GitHub, which Nadella, now CEO, had just acquired for Microsoft. When Dharmaraj called, Brescia was skeptical about moving into venture capital. But, she says, she meshed with Redpoint's team immediately. "Things are coming very full circle," she says. Redpoint's hire is the firm's first for a partner to join its early stage arm since 2018, when Annie Kadavy was hired from Uber (Warner was hired to its "early growth" stage team). The multistage firm is currently deploying capital from a $500 million early stage vehicle alongside a $725 million "early growth" stage fund (think Series B to D rounds). It began making investments from its early stage fund at the start of 2020. As the pace of deals in venture capital ramped up significantly in the ensuing months, the team started talking about hiring another partner. "We have no intention of doubling our size or something like that, as other peer firms are trying to do," Kadavy says. "It's more to incrementally be able to better cover the sheer scale and size of the market in front of us." Brescia will collaborate with the other partners and investors on the early stage team to make seed and Series A investments. "It's a great stage to work with founders to really set them up for success from the very beginning," she says. Bitnami, the company she cofounded, was largely bootstrapped, taking only $1 million in venture funding in its lifetime. It's given her the added layer of experience building from scratch to help fledgling founders not yet strapped with cash. "I really did go on that whole founder's journey from the time we were working out of a tiny apartment," she says. The areas Brescia will focus as an investor—infrastructure, DevOps and security—tap on her years as an operator at GitHub and Bitnami. It's also Redpoint's bread and butter. "There are only a handful of firms deep in the infrastructure world," David McJannet, CEO of HashiCorp, told Forbes in July. His company (backed by Redpoint since its Series B round) and Nubank (since its Series D) both went public on the same day earlier this month, following other sterling enterprise software investments for the firm such as Snowflake and Stripe. Brescia is particularly interested in the ascent of Web3 and its implications for infrastructure, as well as the developers who build on it. She also has her eye on software for developer productivity, software supply chain security and quantum computing. "I've been living in this world for 15 years," she says. In that regard, Redpoint's double dip into the GitHub executive suite is mostly a coincidence, Warner says. But it's also about GitHub's dominance and reputation. "GitHub is in the top tier of brands with developers as a core audience, as well as the cutting edge of where software is going," he says. "If you've spent any amount of time in this world thinking about that sort of thing, venture capital is a lot like that—trying to figure out where the world's going." Warner, who's known Brescia for a decade, even before the two teamed up at GitHub, says he did not know about the firm's attempts to recruit Brescia until after he started his new job. "When they had me on board, they started asking me about her," he says. "I was like, 'Yeah, it's Erica Brescia. She's remarkable in and of herself. Take a look for sure.'" Follow me on  Twitter . Send me a secure  tip .
Satish Dharmaraj Investments
1 Investments
Satish Dharmaraj has made 1 investments. Their latest investment was in Posterous as part of their Angel on December 12, 2008.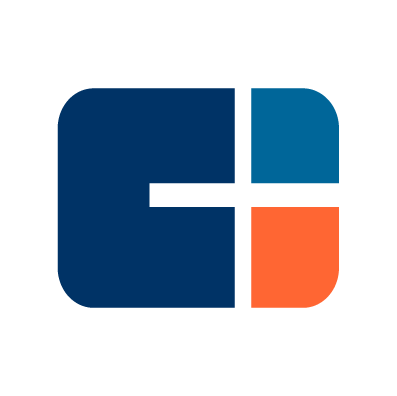 Satish Dharmaraj Investments Activity | Date | Round | Company | Amount | New? | Co-Investors | Sources |
| --- | --- | --- | --- | --- | --- | --- |
| | | | | | | |
| | |
| --- | --- |
| Date | |
| Round | |
| Company | |
| Amount | |
| New? | |
| Co-Investors | |
| Sources | |
Satish Dharmaraj Portfolio Exits
1 Portfolio Exit
Satish Dharmaraj has 1 portfolio exit. Their latest portfolio exit was Posterous on March 12, 2012.
Loading...