Search company, investor...
About Ryan Holmes
HootSuite CEO Ryan Holmes' entrepreneurial endeavors include successes in a variety of industries from founding a pizza restaurant chain to building the top online paintball equipment supplier in Canada before founding Invoke, the agency that created the popular social media dashboard tool.<br /><br />His interest in tech emerged early after winning an Apple II in an elementary school programming contest. Ryan founded digital agency Invoke Media in 2000 to provide holistic marketing, development and design services. Invoke also developed products including early CMS and e-commerce web apps, the Memelabs contesting platform, and then social media dashboard HootSuite. Rapid growth led to spin-out and funding of HootSuite in December 2009.<br /><br />Ryan frequently presents at conferences internationally - including TEDx, 140tc, OMMA, 140conf, IMA, Open Network Labs - speaking about the evolution of the social web. He is widely quoted in media sources including Huffington Post, NY Times, Wall Street Journal, Guardian (UK), and Venture Beat. Personally, he is an enthusiast of yoga, rock climbing, paragliding, surfing and playing with his dog Mika.
Are you an investor?
Submit your portfolio details now to be considered in our investor rankings.
Latest Ryan Holmes News
Diraj Goel, the downturn whisperer
Jul 20, 2023
Diraj Goel, the downturn whisperer www.vantechjournal.com Diraj Goel, the downturn whisperer The dot-com bust? Been there, done that. Post-2008 difficulties? Crushed it. Even this current downturn is no match for the GetFresh Ventures founder. www.vantechjournal.com Diraj Goel. Photo credit: GetFresh Ventures. Diraj Goel wanted a refresh. He had spent over two decades in Vancouver's tech community at now-legendary local companies while simultaneously feeling the effects of boom and bust. Goel had witnessed layoffs and felt market uncertainty. He had also witnessed the sabreing of champagne bottles and felt periods of exuberance in the industry. With these experiences in tow, in 2016, he branded an investment firm that reflected this craving for a new awakening: GetFresh Ventures. It was founded on the premise that purpose-driven companies can and should be highly profitable enterprises. The firm sees itself as a venture catalyst, working with founders to accelerate growth and increase value. It's an approach Goel honed over those years rubbing shoulders with the Vancouver tech elite. The GetFresh Ventures name is more of an action item or promise than it is a moniker. "It was going to be a fresh start for me," Goel told Vancouver Tech Journal. "But, I was going to get everyone fresh." Some of those folks he has already spritzed up? The rocketing teams behind SaaS-for-restaurants startup Dyne, birth support community Brood Care, and foodtech firm Cibotica. My brain, working the way that it does, could not stop from reciting the Outkast jam "So Fresh, So Clean" as Goel and I discussed his new start. But, as I reflected on his journey, I think the more fitting rap connection is that his mind is on his money and his money is on his mind. "I didn't want to have a kid until I was in a place financially where I could always be there for the recital, game, or moment. Yet, I wasn't when I left my career as a head of technology for growth startups." - Goel writing on LinkedIn "I've had cash-flow anxiety since my early teens," he wrote on LinkedIn ahead of our particularly deep family edition of #vtjtalks . "It's a common immigrant journey, where families struggle with paying the bills, either from circumstance or lack of opportunity. Where everyone in the family owns the responsibility to make ends meet, even at a young age. It's what made me the most anxious when talking to my wife about having kids." So, how did Goel and his wife take the edge off? They got a dog. "[The dog] exploited all those ingrained sensibilities you have around nurturing," he said. It forces you to do that. Then, as a couple, you've got to be equally responsible for this other life: making sure you come home early, taking care of it […] It's that rhythm of nurturing and care. People compare kids and dogs. It's definitely not the same, but, nevertheless, it sets you into that rhythm. It's a good starter." But, that was clearly not the only rhythm that Goel developed. "I worked a lot. Like a lot. It's how my dad worked," that LinkedIn post continued. His father was an engineer in Singapore, where Goel was born and from where his family immigrated. But when Goel's father arrived in Vancouver in 1990, his engineering degree wasn't recognized. The Goels had very little cash when he was young and had a reduced lifestyle compared to the burgeoning city state they left. "We always were trying to make ends meet with a family of five," Goel said. So, he went to make some ends meet on his own. His first foray into the industry was Orbital Computers, an IT services provider Goel founded before he had even finished his computer science degree at SFU. But, the early tech role that sticks out the most for him was with edtech platform WebCT. Goel joined the company in May 2000. He remembers a particularly jarring weekend. "When I went into the industry, it was during the dot-com bust. I came into the office on a Monday after a Sunday meeting that said, 'Half of you will meet in this meeting room and the other half of you will meet in the other meeting room.' One room stayed. Everyone else got laid off." Subscribe This meant that Goel was with the company for its acquisition by Blackboard, and was promoted to director in 2006. This mid- to late-2000s period was busy for Goel personally, and, for the industry, economically. The dot-com bust had almost reversed. Meanwhile, Goel nabbed a pair of VP gigs while running his own company, Covalent Solutions: a consulting and technology services firm. Then, in 2009, Goel landed a gig with legendary Vancouver tech company Vision Critical . The 1950s had the Rat Pack and the 1980s had the Brat Pack. But, Vancouver tech in the 2000s had the Tech Stack Pack: Goel. Ryan Holmes . Jason Smith . Andrew Reid . Goel worked with that latter pair at Vision Critical in 2009, as its VP of business operations. It was a role that he said cut the keys that allowed the company to unlock the vast potential of its people through aligned business strategy and tactics. Perhaps grander than just the fun of building the company with buddies, though, was that this was his second time working through a downturn. After navigating the early 2000s with WebCT, he now guided Vision Critical after the 2008 crash. "Through that experience, I learned that a lot of companies had developed bad habits," Goel said. "[Lots] didn't leverage the value economics in a way that, like, a Hootsuite did. A lot of companies were building companies without the discipline of building companies. And a lot of them are still struggling today because they didn't build that discipline." Photo credit: Switchboard_PR on Twitter. Want to see what all the #vtjtalks fuss is about? Become a member and you get front-of-the-line access at a cheaper cost. Talk about a win win. Hootsuite wasn't picked at random. Goel linked up, after his time at Vision Critical, with fellow Tech Stack Pack member Holmes at the social media giant. It was 2015 and the company was drawing significant interest from investors. Goel started at Hootsuite right after it raised $250 million. But, he could sense an imbalance. "Knowing all the economics, I go to the CFO [and say], 'We're spending $3 to make a buck,' Goel recalls. "I don't think this is working. We already spent all our money. We have to get to cash-flow neutral. We can't spend more money than we make. There was a lot of exuberance shown by startups in those days." A few years later, Goel caught up with Smith over lunch. Smith had gone on to found B2B SaaS outfit Klue with another one of Goel's former colleagues, Sarathy Naicker (Naicker and Goel worked together at Sophos in the mid-2000s). It gave him a glimpse into the current funding climate, particularly in Silicon Valley. "They told me, 'Diraj, if you are going to be talking to VCs in San Fran, you've got to talk really big. You've got to put your balls out there [and say]: I'm going to build a billion-dollar company.' That's what [VCs] wanted to hear. Because, if just one of those hits, they would make a ton of money. There's nothing wrong with that. It worked in those economics." The conversation had Goel thinking back not just a few years to the Vision Critical days or even his time at Sophos. Instead, he hit rewind to 1,000 years ago — his money-literate mind taking him back to the streets of Florence and Pisa and Venice on which capitalism got its start. Back then, the product was the value generator. How much can I get for x? Nowadays, Goel sees value shifted to, "I don't care how much it makes me. I care how much it's worth to everybody else. I'm going to invest based on how much it's worth." Subscribe Goel calls this more recent phenomenon the Kelley Blue Book for tech companies, before laughing that most people in their 20s don't know what that means. So, for the iPad generation, the Kelley Blue Book was founded by the Kelley Kar Company in the 1920s. The book listed the street value of cars on the market. By the 1960s, it became so successful that the Kelley Kar Company focused exclusively on the book. In 2010, Kelley Blue Book was purchased by AutoTrader.com. Goel and his friends used to buy and flip cars back in the 1990s so the Kelley Blue Book was required reading. So, Goel sees companies valued as if they are a 1980s Cadillac: What's the street value of my company? That's also how companies are valued if you go to a bank, he said. Banks are going to value your company based on your economics and your cash flow. That's how every company is being valued right now. Goel couldn't quite nail down the year of that lunch with Smith but he did recall that it was in the 2016 to 2017 range. That put the meal right around that reset point that inspired GetFresh Ventures. The other motivation was Goel's work with the BC Tech Association. Holding the title of architect, he wrote the organization's HyperGrowth Program accelerator. He specifically recalls the success of one alumnus of the program: booking and scheduling tool Jane Software. Goel remembers that Maria Pacella, the managing partner of Pender Ventures, was on his board and invested in Jane right after an initial meeting . Photo credit: @kathleenreid_ on Twitter. Want to see what all the #vtjtalks fuss is about? Become a member and you get front-of-the-line access at a cheaper cost. Talk about a win win. That reaction from one of Vancouver's top investors was enough to push Goel over the line to take that firm he branded, GetFresh Ventures, live. "Since then, I've become a dad twice over. I believe I'm doing an ok job with them, and I believe deeply in the work we do at GetFresh Ventures. Our numbers show for it." - Goel writing on LinkedIn. Goel realized then that he could use the same HyperGrowth model and apply it to a whole bunch of businesses. It's not that companies do the wrong things, Goel thought, it's that they just don't know the right things to do. That's what GetFresh has been trying to instill for over half a decade now, working with over 60 companies and its current crop of 15. A marquee example is SaaS-for-restaurants startup Dyne. "A bunch of kids," Goel joked, the company was founded by UBC students during the pandemic to better serve diners who were hungry for both food and connection. Under Goel and GetFresh's wing, the outfit has gone from $5,000 to $150,000 in revenue in nine months, while its founders attended university at the same time. It recently raised $2 million and Goel thinks it just hit an inflection point in terms of product market fit. So, how is Goel going about finding the next Dyne? "For us, picking our portfolio companies, it just comes down to, 'Are you ready to go?'" he said. "Then, on our side, if we can do the math on where you are and where you need to be, we can work with you. But, if we can't do the math because you're not transparent, or you don't have repeatability, or we can't engineer scalability into your business, we can't help you. "We're masters at this. We've done periods of austerity. We've done downturns." Subscribe So, what do we do about this downturn? For Goel, it comes down to the ability to build a company that is bankable from day one, regardless of valuation. It would become an anomaly, he thought, and the good kind at that. Investing in good business fundamentals is what GetFresh has been doing since before it was en vogue. For Goel, it comes naturally, since he's currently building his way through his third downturn. But ironically, he knows that entrepreneurs really want to get back to that period of exuberance from the mid-2010s to 2021. There's a nostalgia for it. "Human nature doesn't like doom and gloom, right?" he said. "It sucks. Nobody wants to see layoffs. You know what we want? We want to see TikTok videos of 20-somethings going into the office to eat great food, exercise in the middle of the day, and hardly working. That's the point of exuberance everyone wants to get back to." Goel thinks it'll take a couple of years, but the return to sunnier days is coming. "We'll get back there in 24 to 36 months," he predicted. "It always happens. After 2008, everyone was gangbusters by 2012. After the dot-com bust, everyone was gangbusters by 2003." It's difficult not to take this prediction as gospel. I'm not a startup founder, but it was easy to see why 60 of them have signed on the dotted line to work with Goel. His confidence and economic sure-mindedness even landed for this mere writer. He must be from the Andre 3000 or Big Boy school of swag. "Ain't nobody dope as me," starts the hook on "So Fresh, So Clean." If you're Goel, ain't nobody as bankable, either. Becoming a free or paid subscriber means you'll never miss an update from the Tech Stack Pack: Subscribe
Ryan Holmes Investments
30 Investments
Ryan Holmes has made 30 investments. Their latest investment was in Favs as part of their Pre-Seed on September 9, 2023.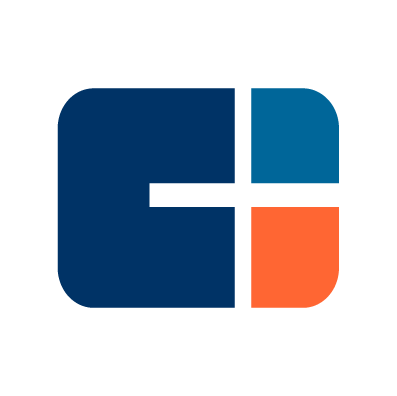 Ryan Holmes Investments Activity | Date | Round | Company | Amount | New? | Co-Investors | Sources |
| --- | --- | --- | --- | --- | --- | --- |
| | | | | | | |
| | | | | | | |
| | | | | | | |
| | | | | | | |
| | | | | | | |
| | | | | | |
| --- | --- | --- | --- | --- | --- |
| Date | | | | | |
| Round | | | | | |
| Company | | | | | |
| Amount | | | | | |
| New? | | | | | |
| Co-Investors | | | | | |
| Sources | | | | | |
Ryan Holmes Portfolio Exits
9 Portfolio Exits
Ryan Holmes has 9 portfolio exits. Their latest portfolio exit was Chalk on May 06, 2022.
Date

Exit

Companies

Valuation

Valuations are submitted by companies, mined from state filings or news, provided by VentureSource, or based on a comparables valuation model.

Acquirer

Sources
| | | | | | |
| --- | --- | --- | --- | --- | --- |
| Date | | | | | |
| Exit | | | | | |
| Companies | | | | | |
| Valuation | | | | | |
| Acquirer | | | | | |
| Sources | | | | | |
Loading...