Search company, investor...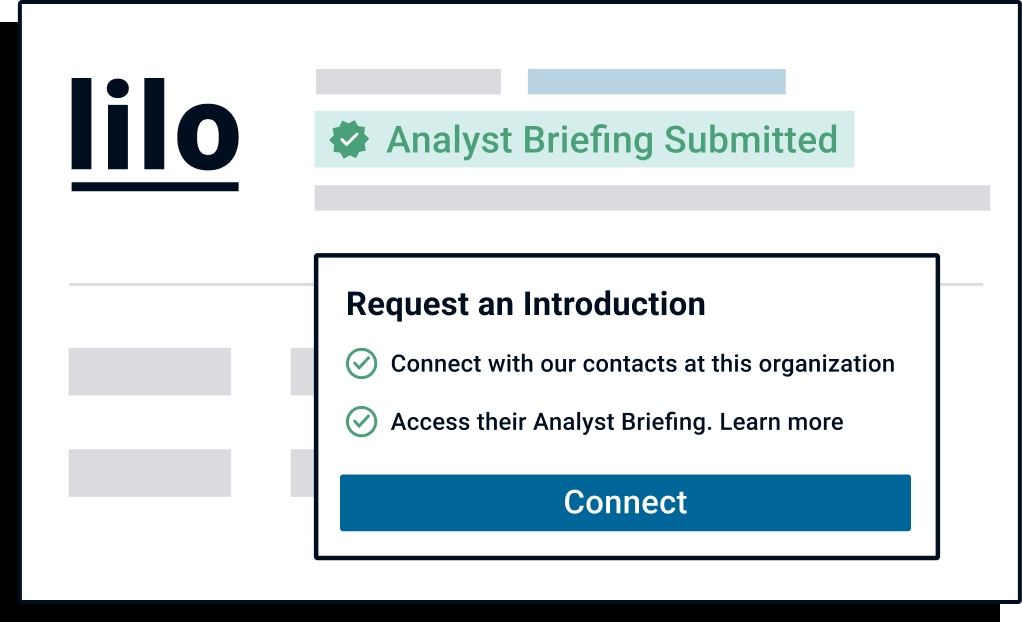 Want to inform investors similar to Rui Wang about your company?
Submit your Analyst Briefing to get in front of investors, customers, and partners on CB Insights' platform.
Latest Rui Wang News
The Challenges in Investigating the Pathogenesis of Sensitive Skin by Noninvasive Measurements: A Systematic Review
Jan 26, 2023
Shiyu Yan,1,2 Jinfeng Zhao,1,2 Yuqing Han,1,2 Rui Wang,1,2 Kexuan Bai,1,2 Junxin Ge,1,2 Yao Pan,1,2 Hua Zhao1,2 1Department of Cosmetics, College of Chemistry and Materials Engineering, Beijing Technology and Business University, Beijing, 100048, People's Republic of China; 2Beijing Key Laboratory of Plant Research and Development, Beijing, 100048, People's Republic of China Correspondence: Yao Pan, Department of Cosmetics, College of Chemistry and Materials Engineering, Beijing Technology and Business University, 11 Fu Cheng Road, Hai Dian District, Beijing, 10048, People's Republic of China, Tel +86-10-68984937, Email [email protected] Abstract: Sensitive skin (SS) is a common cutaneous condition that seriously affects people's quality of life, but studies of sensitive skin pathogenesis are unclear, the exploration are ongoing, and the biophysical properties of sensitive skin disagree with the study results. In this paper, we summarize the noninvasive biophysical and imaging instrumental methods used for sensitive skin and provide support for the classification of sensitive skin subtypes to prescribe precise treatment. PubMed and Web of Science databases were searched according to PRISMA guidelines for articles from January 1971 to May 2022 that used noninvasive biophysical or imaging methods to monitor adult subjects with sensitive skin. The quality of the included articles was determined based on 22 items of the STrengthening the Reporting of OBservational studies in Epidemiology (STROBE) statement. A total of 55 studies were included, representing 8 biophysical and 5 imaging methods and their applications in treatment efficacy evaluation studies. The biophysical parameter and cutaneous morphological property changes in sensitive skin subjects were observed. The quality of the studies was relatively low, and there was high variability in results between studies. Several parameters have shown tremendous potential in exploring the pathogenesis with different sensitive skin subtypes: type I may be detected with higher transepidermal water loss and lower stratum corneum hydration values, as well as with thinner epidermis with a shallower and more irregular honeycomb structure; Type II and III are more prone to higher blood flow, lower current perception threshold than normal skin. This systematic review identifies key reasons for the lack of uniform trends in noninvasive measurements and recommends the use of effective selection instruments or relevant parameters to explore the pathogenesis of sensitive skin, and to differentiate the subtypes of sensitive skin for achieving the precise treatment. Keywords: sensitive skin, lactic acid sting test, transepidermal water loss, stratum corneum hydration, reflectance confocal microscopy, VISIA Keywords: sensitive skin, lactic acid sting test, transdermal water loss, stratum corneum hydration, reflectance confocal microscopy, VISIA Introduction Modern advances in daily life have resulted in increasing attention to skin health, particularly as the incidence of skin abnormalities, including sensitive skin (SS), has gradually increased in recent years. 1 , 2 The International Forum for the Study of Itch (IFSI) defines sensitive skin as an unpleasant sensation (tingling, burning, pain, itching, etc.) on skin that may be normal or erythematous in appearance. Sensitive skin generally affects the entire body but is especially common on the face. 3 According to the epidemiological survey, a worldwide increase shows in the prevalence of sensitive skin. 4 , 5 Some studies have shown that the incidence of sensitive skin decreases with age, 6 , 7 and in most studies it indicates that women's skin sensitivity is more common than men's. 8 , 9 Moreover, sensitive skin is often strongly associated with other skin conditions. 10 The prevalence of a comorbid dermatological disease was 2 to 4 times higher among subjects with sensitive or very sensitive skin in India, 7 while 1/3 of people with very sensitive skin and 1/5 with sensitive skin in Europe suffered from skin disorders including rosacea, seborrheic dermatitis, eczema, psoriasis and acne. 4 Compared to those with atopic diathesis (impaired epidermal barrier function and eczema susceptibility), people with sudden skin reddening caused by vascular instability (excessive vascular activity) are more likely to be SS. 11 Therefore, the clinical, biophysical and histological characterization of sensitive skin has become an important research topic in the cosmetics and pharmaceutical industries as well as in biomedical research. Individuals with sensitive skin may have one or more of the following skin physiological changes: increased neurosensory input, enhanced immune responses, and/or reduced barrier function. 12 The resulting objective signs, such as skin dryness, facial erythema, or fine scales, are sometimes observed by physicians. 13 The pathophysiology of sensitive skin has long been suboptimal; the most common symptom is impaired barrier function, possibly resulting in changes in the nervous system and/or epidermal structure. 14 Noninvasive measurement methods have the advantage in exploring the pathophysiology of sensitive skin. Furthermore, the changing trends of these physiological parameters play an important role in the evaluation of the treatment of sensitive skin. 15 Based on sensitive skin pathogenesis, impaired barrier function has been divided into three different types. Type I is defined as the low barrier function group; type II is defined as the inflammatory group with normal barrier function; and type III is defined as the pseudohealthy group, with normal barrier function and no inflammatory changes. 16 These classification categories might be beneficial in prescribing precision medicine for the SS population. Many studies have used noninvasive instruments to provide an overview of the cutaneous physiological properties of sensitive skin, but the changes in the biophysical parameters are quite different from those suggested by various study conclusions. 17 Lower TEWL (Transepidermal Water Loss) values might be a typical feature of sensitive skin, but this is not always the case in the literature. The diversity of the biophysical properties of sensitive skin makes it difficult to determine the pathogenesis as well as standardize the treatment evaluation system. An up-to-date comprehensive review of these noninvasive instrumental methods is lacking. Thus, the goals of this systematic review were (1) to elucidate the biophysical properties of sensitive skin and screen effective available noninvasive imaging and biophysical instruments, including limitations and precautions; (2) to provide support for the classification of sensitive skin subtypes by the pathogenesis so as to achieve precise treatment; and (3) to provide information to aid in the construction of a biophysical parameter system for evaluating the effectiveness of sensitive skin treatment methods. Methods Following the guidelines of the Preferred Reporting Items for Systematic Reviews and Meta-Analyses (PRISMA), 18 a systematic review search was performed in 2 electronic databases: PubMed and Web of Science. This systematic review was conducted to identify studies on the use of noninvasive imaging and biophysical instruments to explore the characteristics of sensitive skin. Databases and Research Rules A literature search was performed for all studies published from January 1971 to May 2022 using the PubMed and Web of Science databases. The following search terms for sensitive skin were used: "sensitive skin", "sensory skin", and "sensitivity skin". The results of the two search databases were screened independently by two reviewers (S. Y and J. Z) based on titles, abstracts, and full articles. The discrepancies about inclusion between the reviewers were decided by discussion. Study Selection Criteria Through a relevant search of the titles and abstracts, the following study inclusion criteria were applied: (1) The research object was humans. (2) Sensitive skin detected by the relevant assessment method in the study (questionnaires and chemical probes). (3) Application of noninvasive instruments. (4) Original research with an available full article. Then, the full articles were excluded if: (1) They used therapeutic techniques or were histopathology, in vitro or animal studies. (2) They did not use noninvasive instruments. (3) The objective parameter data were not described in the original study. (4) They were duplicates of article retrieved from the other database. Article Quality The research characteristics extracted in this systematic review included the number of participants, age, ethnicity, chemical probe, testing site, parameter, and outcome. Details are presented in Supplementary Table 1 and Supplementary Table 2 . The quality of the articles was based on the 22 items of the STrengthening the Reporting of OBservational studies in Epidemiology (STROBE) statement 19 and was used to judge clinical case–control, cohort and cross-sectional studies. Results The specific screening process is shown in Figure 1 . In total, 4763 articles were identified, and after removing patents/reviews and conference abstracts, 2374 articles remained. Then, after removing duplicates, 1142 articles remained for screening. After a rigorous evaluation of the abstracts according to the inclusion criteria, 99 articles were eligible for a detailed full-text evaluation. Finally, through evaluation and screening of the full text based on the exclusion criteria, 55 articles were included in this systematic review: 19 articles about treatment efficacy evaluations on sensitive skin and 36 articles concerning other sensitive skin research topics. Another 8 articles classified sensitive skin by imaging techniques: reflectance confocal microscopy (n=3), confocal laser scanning microscopy (n=1), confocal Raman microspectroscopy (n=1), dynamic optical coherence tomography (n=1), and the VISIA® system (n=2). The articles consisted of case–control studies (n = 15), cohort studies (n = 23), and cross-sectional studies (n=18). Overall, 29 articles were classified as Category B (score 60–80%), and the remaining 26 articles were classified as Category C (score <60%). A summary of the biophysical and imaging methods for assessing sensitive skin covered by the included articles is shown in Table 1 . Table 1 Summary of Biophysical and Imaging Methods for Assessing Sensitive Skin Figure 1 PRISMA flow diagram. Notes: Adapted from: Page MJ, Moher D, Bossuyt PM et al. PRISMA 2020 explanation and elaboration: updated guidance and exemplars for reporting systematic reviews. BMJ. 2021;372:n160. 18 Creative Commons CC BY 4.0 ( https://creativecommons.org/licenses/by/4.0/legalcode ). Biophysical Methods Transepidermal Water Loss Transepidermal water loss (TEWL) is a measurement of the integrity of barrier function as assessed by skin surface water loss. 20 , 21 Twenty-three studies provided data on the TEWL value with a wide range of 5.8–50.1 g/m2/h to assess skin quality. 17 , 22–43 Only two studies reported that SS subjects diagnosed using questionnaires showed lower TEWL values at different sites on the face and forearms; 31 , 32 the majority of the remaining studies, however, reported the opposite results, where SS subjects showed a higher TEWL value than the controls in ten studies. 17 , 22–30 Among them, it was found that Chinese females subjected to semisubjective tests (LAST/CAT) showed higher TEWL values on the cheek. Additionally, ten studies showed no difference in the values on the cheek, 33 , 35 face, 27 , 28 , 37 , 38 , 40 forearm, 34 , 36 , 37 body 34 , 35 or hand. 39 Stratum Corneum Hydration When maintained within a certain range, the stratum corneum hydration (SCH) value forms the basis of maintaining skin health. 44 The SCH value was assessed in nineteen studies via skin capacitance (CAP). 22 , 23 , 25–33 , 36 , 38–43 , 45 In cross-sectional and cohort studies, a wide range of skin capacitance values was reported (16.7–80.3 AU). 23 , 25 , 26 , 28 , 29 , 32 , 33 , 36 , 40–43 Among the case–control studies, four articles clearly reported lower SCH values in subjects with SS or stingers at different facial sites (forehead, cheek, nasolabial fold, and chin). 22 , 27 , 30 , 45 Of these, two studies used questionnaires, 22 , 30 one used LAST, 45 and one used both questionnaires and LAST. 27 These studies commonly employed LAST on the faces of female volunteers. Two studies showed no difference between the SCH values of patients and controls on the face 38 and hand. 39 One study with 66 subjects showed that SS subjects had higher SCH values on the forehead, chin, and left and right cheekbones and cheeks. 31 Sebum Content Sebum content plays a major role in skin barrier function, and abnormal lipid composition can lead to abnormal skin barrier function. 31 , 46 A total of eleven studies included sebum content with a large-scale range of 0.0–239.8 AU. 22 , 23 , 25 , 28 , 29 , 31 , 32 , 38 , 41 , 45 , 47 Three studies clearly reported lower sebum content values in subjects with sensitive skin using a questionnaire. 22 , 31 , 45 Comparing SS and non-SS (NSS) subjects, Caucasian women remarkably demonstrated a higher frequency of low sebum content on the face than Chinese women (66.67% vs 33.33%). In addition, two studies reported that the sebum content of subjects with SS and LAST positivity was higher. 28 , 47 However, five studies reported that the sebum content was not different between subjects with SS and NSS 32 or between stingers and nonstingers. 23 , 25 , 29 , 38 pH The pH of the skin can be directly detected by a pH meter; 48 the resulting value reflects the expression of biological activities of the body in the epidermis, 49 with higher skin pH values indicating a lower barrier function to water permeability. 50 Nine studies involved the measurement of pH. 22 , 23 , 25 , 28 , 29 , 31 , 41 , 45 , 51 Two studies enrolled Caucasians, one which showed a higher pH value on the cheek, 51 while the other showed a lower pH value on the forehead, chin, cheeks and right forearm in subjects with SS. 45 However, in six studies, the pH measurements were not different between subjects with sensitive and normal skin 31 or between stingers and nonstingers. 23 , 25 , 28 , 29 , 51 Overall, 75.00% of the studies showed no difference in pH value between subjects with SS or stingers and healthy individuals. L* and a* Values The L*a*b* chromaticity system, specified by the International Commission on Illumination (CIE), has been widely used in recent years to reflect the changes in the depth of skin color. 52 Three studies reported the L* value, 22 , 28 , 53 and seven studies included the a* value. 22 , 28 , 34 , 36 , 39 , 43 , 53 Three studies showed lower L* values and higher a* values in SS and LAST-positive (LASTP) patients on the forearm 53 and face. 22 , 28 However, three studies showed no differences in the a* value between patients with SS 34 , 39 and lactic acid stingers and controls. 36 Erythema Index The erythema index (EI) can directly reflect the hemoglobin content in the papillary dermis; most subjects with sensitive skin are more prone to erythema. 45 , 54 The EI value was measured in six studies. 23 , 25 , 28 , 31 , 35 , 47 One study clearly demonstrated that in both SS and LASTP subjects, the EI was higher on the forehead, cheek and chin. 28 Another study showed higher EI values among subjects with SS on the forehead, nasolabial folds, nose and chin. 47 Only one study indicated that the EI value was lower on the forehead, chin, and left and right cheekbones and cheeks. 31 However, three studies indicated that there was no difference in the EI value on the cheek between the SS and NSS groups 35 or between the stinger and no-stinger groups. 23 , 25 Blood Flow A colorimeter can detect the size of erythematous patches on the skin surface to determine the blood flow. Skin blood flow can also be measured with laser Doppler. 22 , 55 Six studies assessed the monitoring of blood flow ranging at 6.2–25.1. 36 , 39 , 42 , 53 , 56 , 57 Two studies found that blood flow was higher in LASTP subjects on the forearm; 53 , 56 however, another three studies showed no difference in blood flow on the hand, 39 nasolabial fold 57 or forearm. 36 Interestingly, using LAST on the forearm, female LASTP subjects showed high blood flow, 53 , 56 but no difference was observed between male LASTP and LAST-negative (LASTN) subjects. 36 Through a comparison of the above studies, females subjected to LAST were typically shown to demonstrate higher blood flow on the forearm. Current Perception Threshold The current perception threshold (CPT) can be used to assess the integrity of sensory nerve function and quantitatively detect skin sensitivity and pruritus thresholds. 46 Five studies were interested in quantifying the CPT in sensitive skin. 24 , 36 , 57–59 Three studies found that the CPT value was lower in LASTP and lactic acid itch responders than in LASTN and lactic acid non-itch responders at 5 Hz and 250 Hz. 24 , 57 , 59 Only one study showed that the pretest 250 Hz and 2 kHz CPT values of male subjects were not different between the LASTP and LASTN groups, while a low 5 Hz CPT was observed among male SS subjects. 36 Imaging Techniques Reflectance Confocal Microscopy Reflectance confocal microscopy (RCM) is used to observe the skin structure based on the different refractive indices of the skin tissue. 60 Three studies focused on using the structure of epidermal lesions determined by RCM to assess sensitive skin. 37 , 61 , 62 Notably, SS and NSS subjects differed in honeycomb structure depth or structure. In one study, the honeycomb structure was shallower in SS than in NSS subjects, 61 while in the other two studies, patients with lactic acid stingers had irregular honeycomb structures on the face. 37 , 62 Confocal Laser Scanning Microscope Confocal laser scanning microscopy (CLSM) converts an optical signal to an electrical signal and transmits it to a computer to produce a clear image of the entire skin. 63 In a study using CLSM to explore the epidermal thickness between SS and NSS subjects, the blood vessels were shown to be distorted into earthworm-like shapes, and the epidermis in SS subjects was thinner than in NSS subjects (P = 0.001). 64 Confocal Raman Microspectroscopy Confocal Raman microspectroscopy (CRM) is widely used in dermatology and cosmetology to analyze the concentration of skin components (lipids, natural moisturizing factor molecules, water) and the depth of penetration of treatment/medical formulations in the human stratum corneum (SC). 65 Richters et al attempted to uncover differences between NSS and SS with CRM. The authors found no difference between SS and NSS in terms of stratum corneum thickness, water, and natural moisturizing factor (NMF) content, but ceramides/fatty acids on the cheek in SS subjects showed a lower trend than that of NSS subjects. 32 Dynamic Optical Coherence Tomography Dynamic optical coherence tomography (D-OCT) can be used to scan the skin blood flow signal value and obtain information on the microvasculature. 66 One study used D-OCT to monitor vessel depth and found that compared with those of the LASTN group, the vascular vessels were closer to the epidermis in LASTP individuals. 67 Additionally, they had more frequent mesh and branching vessels and even a higher blood vessel density than the normal population. Importantly, the vascular depth was closely negatively correlated with face flushing and the sum of the sting scores, and the vascular shapes were positively correlated with face flushing and the sum of the burning scores. Visia VISIA Red images were developed to document and measure facial skin erythema. Generally, the higher the degree of erythema is, the worse the skin condition. 68 Two studies used VISIA to monitor erythema in sensitive skin. 23 , 69 One study used images of erythema taken by VISIA observation to analyze skin structure, revealing erythema in 99% of sensitive skin patients. 69 Another study found wider ranges of red spots in LASTP patients. 23 Applications
Rui Wang Investments
2 Investments
Rui Wang has made 2 investments. Their latest investment was in Putian Cool Drink as part of their Series A - II on August 8, 2019.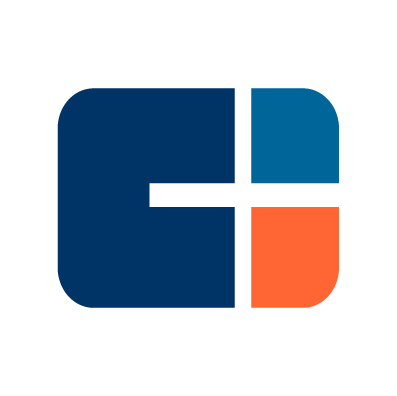 Rui Wang Investments Activity | Date | Round | Company | Amount | New? | Co-Investors | Sources |
| --- | --- | --- | --- | --- | --- | --- |
| | | | | | | |
| | | | | | | |
| | | |
| --- | --- | --- |
| Date | | |
| Round | | |
| Company | | |
| Amount | | |
| New? | | |
| Co-Investors | | |
| Sources | | |
Discover the right solution for your team
The CB Insights tech market intelligence platform analyzes millions of data points on vendors, products, partnerships, and patents to help your team find their next technology solution.
Request a demo