Search company, investor...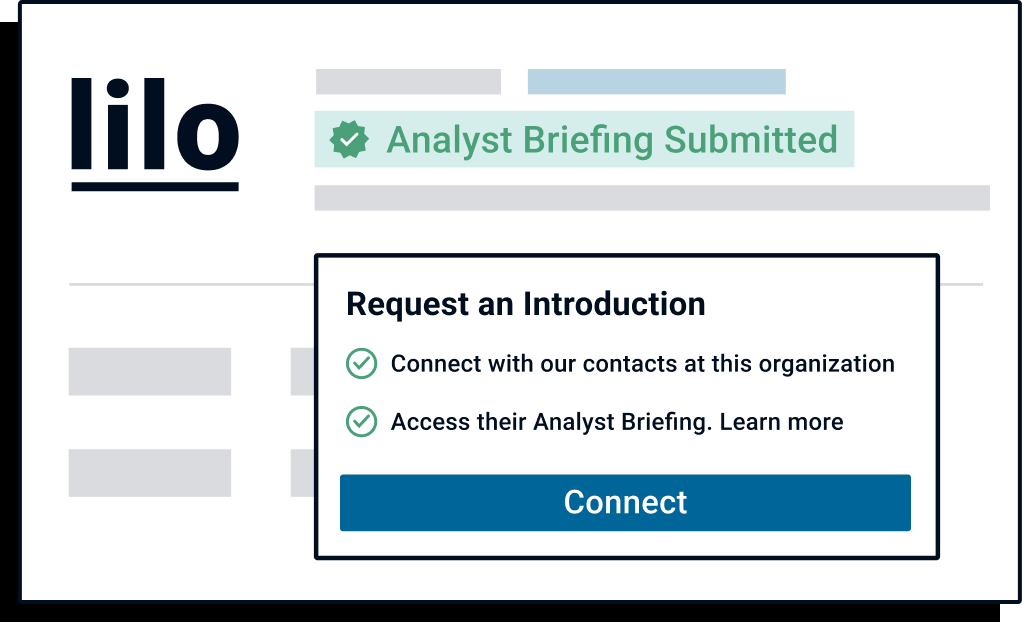 Want to inform investors similar to Richard Socher about your company?
Submit your Analyst Briefing to get in front of investors, customers, and partners on CB Insights' platform.
Latest Richard Socher News
Inside The High-Stakes, AI-Powered Race To Dethrone Google Search
May 5, 2023
Artificial intelligence is "a bit like dropping a bomb right at the center of the information nexus," said one startup founder. Pranav Dixit— Buzzfeed News Sam Island for BuzzFeed News In an unassuming office on a quiet, mostly residential street in Mountain View, California — located eight minutes from Google's sprawling headquarters — a couple of ex-Googlers and their team of 50 are trying to build a search engine they hope will someday rival their former employer's. The company, Neeva, was started in 2020 by Sridhar Ramaswamy, who ran Google's $162 billion advertising arm before stepping down in 2018, and Vivek Raghunathan, a former Google vice president who worked on monetizing YouTube and other parts of the company. For a few years, the startup, which has raised over $77 million from some of Silicon Valley's top investors, focused on differentiating itself from Google by shunning invasive advertising and allowing power users to pay for extra features. Advertisement Then, around the end of last year, the team at Neeva watched as a chatbot called ChatGPT created by the San Francisco–based startup OpenAI went viral. ChatGPT's ability to divine answers to nearly every question with an eerily humanlike sentience made it an instant hit, unleashing a modern AI wave. Suddenly, people around the world were talking about replacing Google search with ChatGPT. After all, if a chatbot could instantly answer any question for you, why would you need a search engine that simply spat out a bunch of links for you to trawl through? For the team at Neeva, the popularity of ChatGPT was an "aha moment," Ramaswamy told BuzzFeed News in an interview. Sure, OpenAI's bot did answer people's questions, but that didn't mean it was a great search engine. It couldn't access the web, which meant that some of its answers were obsolete or completely made-up, and it didn't provide citations for where its answers came from. Neeva, Ramaswamy reckoned, could weave AI into its search engine and address ChatGPT's weaknesses. Neeva co-founder Sridhar Ramaswamy. Neeva In December, the team went into overdrive. By January, it had launched Neeva AI, a big update to its existing search engine that not only provided instant answers to people's questions synthesized in real time from the web but also included citations. "We are harnessing the power of AI to transform search from a game of 10 blue links to an experience that combines the best of ChatGPT with the authority and timeliness of search," said Neeva's launch day blog post . Advertisement Meanwhile, 50 miles north of Neeva's headquarters, a team of 10 twentysomethings headed by Angela Hoover, a 24-year-old college dropout from Miami, is also building a search engine. Hoover's startup, called Andi , is located in a charming green Italianate building in "Cerebral Valley," the new name for San Francisco's Hayes Valley neighborhood thanks to thriving hacker houses filled with people who work in AI. Andi, which Hoover co-founded with longtime entrepreneur and technologist Jed White in September 2021, has raised $2.5 million through Y Combinator, the Silicon Valley startup incubator once headed by OpenAI founder Sam Altman. The company reimagines search as a "friendly and helpful personal AI assistant," Hoover said in an interview. "Is it still search or are we moving into, you know, J.A.R.V.I.S. from 'Iron Man' or Samantha from 'Her?'" In February, Andi added a feature that uses AI — a combination of GPT, the same tech that powers ChatGPT, as well as tech it developed on its own — to provide summaries of articles from the web. A month later, it started using AI to synthesize a single answer to people's questions, using information gleaned from multiple sources, along with citations. "AI is turning search engines into answer engines, and it's unlike anything we've seen in search." - Reid Hoffman, partner at venture capital firm Greylock Andi's search function is a mashup of the old way of searching and the new. Once you ask a question, the system will try and give a direct answer. But it will also show you traditional, Google-style results. If Andi thinks it can generate a summary of those web pages, it will let you click a "Summarize" button. In the future, Hoover wants to take Andi a step further and let you book an Uber, reserve a table at a restaurant, or place an order on Instacart. Advertisement "Search hasn't changed in the last 20 years," Hoover said. "But things are changing now. It's a huge shift from 10 blue links to this conversational interface. You can feel the energy in the air." Over the course of a quarter decade, Google — which was started by Larry Page and Sergey Brin, two Stanford computer science dropouts, in a Menlo Park garage — amassed 90% market share, an apex predator at the top of the search engine food chain. But in 2023, the search engine space is suddenly in flux again. Neeva and Andi are among more than half a dozen search startups that are using the mainstream explosion of generative AI, the term for artificial intelligence technology that generates text, images, and other media from simple prompts typed in plain English, to reimagine an online act so fundamental it has become a gerund — googling. Flush with cash at a time when raising funding is especially challenging for Silicon Valley startups, AI-powered search engines like You.com (founded by top AI scientist and former Salesforce executive Richard Socher) and Perplexity AI (whose investors include former AI researchers from Google and its subsidiary DeepMind) are racing against each other — and giants like Microsoft, which has put AI chat features into its search engine Bing — to fundamentally change how we all search for and find information online. "No one wakes up and says that today would be a great day if there was another search engine," said Yusuf Mehdi, Microsoft's chief marketing officer and a 30-year company veteran. "But they do say that search is getting worse. There's a lot of spam. There are too many ads. They can't find what they want." Advertisement Modern-day search powered by generative AI is about fixing such problems. But it is no longer merely about finding a relevant item, said Chirag Shah, an information school professor at the University of Washington who specializes in online search. Shah wrote a high-profile 2021 research paper with colleague Emily Bender in which they criticized the use of large language models (LLMs) — the term for the foundational tech that makes products like ChatGPT possible — for searching the web. "Today it's about going to the all-knowing oracle and asking a question, and getting this oracle to construct an answer for you," Shah said. "That's very different from how we've thought of search so far." "Google is the last company in the world that's going to reimagine search. They're entrenched in bureaucracy." - Angela Hoover, co-founder of Andi This all-knowingness is precisely what investors are betting their money on. "Everyone wants a search query to get answered as quickly and with as much authority as possible," Reid Hoffman, partner at venture capital firm Greylock, one of Neeva's early backers and a founder of OpenAI, told BuzzFeed News in an email. "AI is turning search engines into answer engines, and it's unlike anything we've seen in search." (BuzzFeed Media Enterprises, Inc. has a commercial relationship with OpenAI and uses ChatGPT in some quizzes and other posts.) Google knows that things are changing. Caught off guard after ChatGPT took the world by storm, the company reportedly declared a "code red" internally and vowed to stuff AI into all the products it makes. Google is now racing to build a brand-new search engine powered by AI, in addition to upgrading the current version of Google Search with AI features, a New York Times report published last month said. Advertisement "To us, search is about so much more than just text or conversation," said Liz Reid, Google's vice president of search, in a statement to BuzzFeed News. "Over the last 25 years, we've been able to unlock knowledge for billions of people through our deep understanding of information in all its forms, including images, video, voice, text, and the world around us." Google's younger competitors, however, think that their smaller size is an advantage when it comes to competing with the search giant. "We can be quicker and ship faster," Neeva's Ramaswamy pointed out. "It may sound counterintuitive," Andi's Hoover said, "but Google is the last company in the world that's going to reimagine search. They're entrenched in bureaucracy." Small companies like hers, Hoover said, were on the edge of what AI can be. "That is who is going to change things," she said. In Andi's Cerebral Valley headquarters, the air was brimming with excitement. It was an unusually rainy morning in March, and, after working remotely for months, a handful of Andi employees had flown in from around the country to be here. They were sitting on benches around a long, wooden dining table in a cozy living room at the back of the house. Advertisement In Hoover's office, set inside a spacious room with high ceilings and windows that look out onto the street, an oversized $5,000 Apple monitor loomed over her desk. "I decided to splurge," she said with a laugh. The idea for Andi, which stands for "artificial neural directed intelligence," was born out of dissatisfaction. Hoover was on a backpacking trip in Europe a few years ago and kept running into Google ads and SEO spam while using her phone to look up things around her. "I realized that searching the web didn't quite fit into the rest of the ways I use my phone, where I'm always in visual feeds in TikTok and chat apps," she said. Andi co-founder Angela Hoover. Andi Hoover wasn't alone in her thinking. In recent times, top executives at Google have expressed similar concerns about younger people using social media apps as search engines instead of typing keywords into Google. "In our studies, something like almost 40% of young people, when they're looking for a place for lunch, they don't go to Google Maps or Search," Google's search head, Prabhakar Raghavan, admitted at a conference last year. "They go to TikTok or Instagram." Andi's users, which numbered around 220,000 in April, are "Gen Z early adopters" who like the service because it saves them time by giving them a direct answer, Hoover said. "What people want out of a search engine has changed." Advertisement Indeed, Socher, the founder and CEO of You.com, described his product as "more of a 'do engine'" in an interview. "At some point, we can say that we've been pushing the term 'search engine' so far that maybe it's time for us to drop it and call this your 'ultimate digital twin' or 'personal assistant,'" he said. Like Google, You.com's homepage is sparse, featuring just its logo and a search box. Typing in a search term will get you a handful of links, just like Google. But you can also jump into YouChat and ask questions, create images with a built-in image generator, or ask You.com to write essays, emails, and blog posts. The service also connects to more than 250 "apps" that let it answer questions from third parties like Reddit, Wikipedia, and Yelp. Socher, 38, is a German-born computer scientist from Stanford who is known in Silicon Valley as an authority on neural networks and natural language processing. He served as the chief technology officer at Salesforce, the San Francisco juggernaut that makes business software, before stepping down in 2020 to start his search engine. The You.com domain name was reportedly a gift from Salesforce founder Marc Benioff, who bought it in 1996. Benioff and five other venture capital firms led a $20 million investment round into Socher's company, which has raised over $45 million to date. Richard Socher, founder and CEO of You.com. You.com When Socher started developing You.com in 2020, the idea of building a search engine that would compete against Google seemed foolhardy to many. "When we started a new search engine, people were like, 'Why?'" he said. "'How could you be better than a list of blue links?'" Advertisement But to Socher, using AI seemed like the natural way forward. "Chat is the future," Socher said. "There's too much information on the internet. You need summarization engines to help you make sense of the world." The advances in generative AI finally made this possible. On a Zoom call, Socher showed off You.com's prowess by searching for the Fibonacci function in Python, a programming language. On Google, his search turned up a bunch of links containing blog posts about the Fibonacci sequence and links to YouTube videos for Python tutorials. You.com, on the other hand, showed code containing the entire Python function, and helpfully included a copy and paste button for programmers. "Right now, search is controlled by a monopoly, Google," said Tomi Poutanen, founder of Radical Ventures, one of You.com's lead investors. A monopoly, Poutanen said, had little motivation to change. "Sometimes, it's easier to disrupt from the outside rather than inside." Socher was more blunt in his appraisal of Google. He referred to it as "my grandfather's search engine." Advertisement Ramaswamy, the co-founder of Neeva, started the company after quitting Google out of frustration with the very business he had helped build. "Google Search had become much more about advertising than search," Ramaswamy said. "And Search, the organic product itself, was stunted because of this heavy reliance on this ad model." Like other search engines in the space, Neeva scours the web and tries to synthesize an answer from a variety of online sources. It was one of the first modern AI-powered search engines to provide inline citations, something that Ramaswamy feels proud of. When Microsoft's Bing search also started providing citations with its responses, they looked similar to Neeva's. "Bing has a good product," Ramaswamy said. "So our lead is going to be short-lived. But I feel proud that at least for a while, we are defining what an innovative search engine can and should be." Despite having spearheaded Google's advertising business for years, Ramaswamy thinks that the old way of searching the internet, where sponsored links live cheek by jowl next to the ones you actually want, is broken. "A fundamental aspect of search is that the act of returning links is a historical accident," he said. "No one in their right mind said, 'I want a bunch of links to ads and a bunch of links to search results when I put in a search term.' We just accepted it because there was nothing better. Nobody woke up and said that they wanted to click on a link to find out what's behind it. Your mom and my mom? They prefer answers." Advertisement Neeva gives its product for free to casual users and charges power users $5 a month for advanced features like access to a password manager, plus the ability to participate in a community and ask questions of the company's founders. Last month, Neeva launched another product that truly puts a Gen Z spin on searching the web. Instead of links or an answer presented as a block of text, Gist uses generative AI to write up answers to your questions and lays them out as stories you can tap and swipe through, just like Instagram or Snapchat. Ramaswamy called Gist an "experimental product" that is probably not going to get millions of users. "To me, this is like pure innovation at work," he said. Racing to beat Google alongside Silicon Valley's small AI-powered search startups is a large company whose own search engine has been languishing on the internet since 2009. Microsoft Bing, for years the butt of jokes, is now used by more than 100 million people each day and has clocked over 100 million chats in the last few months since Microsoft souped it up with the same generative AI tech that powers ChatGPT. A third of all the people who now use Bing have never used Bing before, according to Microsoft's Mehdi. Advertisement Among those users is Ricardo Cordero, a 30-year-old pricing analyst based in Philadelphia who has switched to using Bing from Google at his workplace. "Bing chat is stellar," Cordero said. "I would not believe it if you told me that I would willingly be using Bing in 2023." Mehdi called Bing a "copilot for the web" and said that it was the next generation of search. Typing in a search term into Bing will still return a bunch of links, but it will also give you AI-generated answers right alongside them, unlike Google's Bard, which still requires people to go to a separate website accessible only by signing up on a waitlist — at least until the company integrates it into Google search, as Pichai promised. The pace of Bing's growth after the company added these features is proof that this is what people want, Mehdi said. "No one woke up saying, 'I want an iPhone,'" he said. "I think it's the same thing here. No one knows that they needed to search while chatting, but now that we've shown it, I think it's amazing people, and people are loving it." Not everyone, in fact, is loving it. In February, Nick Diakopoulos, an associate professor of communication, computational journalism, algorithmic accountability, and social computing at Northwestern University, decided to test the new Bing's ability to search for news, an activity that millions of people currently use Google for. As part of his test , Diakopoulos selected keywords from the top five news events in the US on a single day from Google News and asked three types of questions about them to both search engines. The results weren't encouraging. Diakopoulos found factual inaccuracies in nearly half the responses that Bing returned. Several responses also provided citations that did not support the claims made by Bing's AI-generated answers. Advertisement In an FAQ about the service, Microsoft states that "Bing will sometimes misrepresent the information it finds," and that people who use it "may see responses that sound convincing but are incomplete, inaccurate, or inappropriate. Use your own judgment and double check the facts before making decisions or taking action based on Bing's responses." Recently, news-rating group NewsGuard tested Google's Bard and found that the bot generated more than 70 essays full of conspiracy theories and made-up citations when it was asked to write in the style of far-right websites. "The potential for misinformation here is immense. These search engines are already dribbling information pollution into our ecosystem, and it's going to get so much worse as they scale up." - Nick Diakopoulos, Northwestern University associate professor "It is irresponsible of search engine providers to integrate AI technologies that are known to generate falsehoods, placing all responsibility on the end-user for assessing the quality of the information," Diakopoulos told BuzzFeed News. "The potential for misinformation here is immense. These search engines are already dribbling information pollution into our ecosystem, and it's going to get so much worse as they scale up." He added, "[They] should pay an 'environmental cleanup tax' that goes toward funding fact-checking initiatives and perhaps journalism more broadly." A Google spokesperson told BuzzFeed News that Bard isn't perfect. It could present real-world biases, stereotypes, and false information with an air of confidence because it learned from a wide range of info available on the internet. People could click a thumbs-down button available with Bard's responses to provide negative feedback, they added. Advertisement Sometimes, the answers these services generate can have devastating real-world impacts. Recently, ChatGPT fabricated a sexual harassment scandal about Jonathan Turley, a law professor at Georgetown University Law Center, and attributed it to an article in the Washington Post that didn't exist. When Turley wrote an opinion post about his experience, Microsoft's Bing repeated the lie and cited Turley's own opinion piece by way of attribution. Such issues are a major concern to experts. "People inherently trust what they see on search engines," said Shah of the University of Washington. "So when they start giving you answers instead of giving you a choice of links based on rankings, that can be problematic. We're now putting too much trust and power into a handful of companies and their products." Andi's Hoover, however, thinks that search engines powered by AI provide the best of both worlds. "I don't think that being able to access and go deeper into search results is going away," she said. "Humans still need to do their own research, and depending on the query, there's not always one direct answer." Even if the startups remaking search don't become the next Google, they're already reshaping what it means to search the web. They're training us to expect instant answers to questions that may not have any, and forcing publishers to alter business models to stay afloat. And AI, more broadly, is changing the nature of the web itself, letting people generate an infinite amount of garbage to populate websites with. "This is hard," said Neeva's Ramaswamy about AI-powered search engines. "There's lots of change. It's a bit like dropping a bomb right at the center of the information nexus." Advertisement Pranav Dixit was a tech reporter for BuzzFeed News and is based in the San Francisco Bay Area. He can be reached at pranavdixit@gmail.com. Related
Richard Socher Investments
17 Investments
Richard Socher has made 17 investments. Their latest investment was in Autobound as part of their Seed VC on February 2, 2023.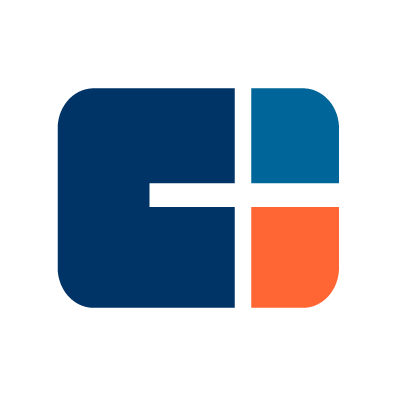 Richard Socher Investments Activity | Date | Round | Company | Amount | New? | Co-Investors | Sources |
| --- | --- | --- | --- | --- | --- | --- |
| | | | | | | |
| | | | | | | |
| | | | | | | |
| | | | | | | |
| | | | | | | |
| | | | | | |
| --- | --- | --- | --- | --- | --- |
| Date | | | | | |
| Round | | | | | |
| Company | | | | | |
| Amount | | | | | |
| New? | | | | | |
| Co-Investors | | | | | |
| Sources | | | | | |
Richard Socher Portfolio Exits
2 Portfolio Exits
Richard Socher has 2 portfolio exits. Their latest portfolio exit was Automat on January 13, 2022.
Date

Exit

Companies

Valuation

Valuations are submitted by companies, mined from state filings or news, provided by VentureSource, or based on a comparables valuation model.

Acquirer

Sources
| | | |
| --- | --- | --- |
| Date | | |
| Exit | | |
| Companies | | |
| Valuation | | |
| Acquirer | | |
| Sources | | |
Discover the right solution for your team
The CB Insights tech market intelligence platform analyzes millions of data points on vendors, products, partnerships, and patents to help your team find their next technology solution.
Request a demo