Search company, investor...
Are you an investor?
Submit your portfolio details now to be considered in our investor rankings.
Latest Rewired.GG News
'Today's Youth' are 'Tomorrow's Spending Power' — Why Rewired.gg Invested $37M in Vitality
Nov 21, 2019
An eight-figure sum is a heavy bet for a first time esports investor. The initial €20M EUR ($22.7M USD) Rewired.gg injected into Team Vitality last year was to take care of nearly $10M in entry fees for Europe's top League of Legends competition, while also giving the French club the means to build out its own flagship store and office. A year later, and the latter has materialized as a 10,700 sq ft complex in Paris , while competitively, Vitality has assembled one of the top-ranking Counter-Strike squads and a training base in the Stade de France. With a further €14M ($15.5M) recently earmarked for expansion into Asia, The Esports Observer sat down with the club's principal investors to understand what assures them that esports is the way forward. "We want eyeballs, we have it in esports," Tej Kohli told The Esports Observer. The Indian entrepreneur launched a €50M ($55.2M) esports investment fund last year, the name of which is a gamified version of his robotics firm, Rewired. "The fan monetization value of the NFL, which is played in one country, admittedly the richest country in the world, is $50. Our value in esports is purportedly $3.12. There is nothing but upside in this area."  Amit Jain, the group CEO of Rewired.gg, looks at it from the perspective of his two young sons. Though one of them remains an avid soccer fan with knowledge of all teams and players, he prefers to play the video game version of the sport. "The growth in competitive gaming, that was something that was very fascinating for us," he said. "Today's youth is going to be tomorrow's spending power. We need to be part of this ecosystem in some form." You also might be interested in: Kohli added to the soccer analogy, noting that it's about moving to new markets, and creating the esports equivalent of a Cristiano Ronaldo, or Lionel Messi. "At the ownership level, it is incumbent upon us to make sure we widen the scouting scope. Go to China and India, and get them involved." "I say this all the time: winning is not everything. Winning is the only thing." Pictured: Amit Jain. Credit: Rewired.gg Vitality's international expansion plans will be a combination of time and cultural shift. In previous interviews with The Esports Observer, Vitality CEO Nicolas Maurer stated that Rewired.gg's ability to reinvest and help plant a European flag in global markets was a clear part of the firm's investment strategy. There are key challenges in transitioning a French brand into an eastern market, of course. Jain noted that while League of Legends is still massive in China, for example, a similar mobile title by Tencent Games , Honor of Kings, continues to grow out a massive franchised competition on the national level. Tencent also runs India's largest game right now, PUBG Mobile . "I was talking to them in India, and they have launched the game in 12 different local languages. These are the challenges for everybody, at least in Asian countries: trying to connect with the local audience, understand their culture," he said. "In India, most youths consume content on OTT, versus traditional media. TVs are dying for youth in India. That's a shift in generation altogether that one must understand and adapt to." There is a groundswell of opinion over whether esports teams, whether part of franchised leagues or touring tournaments, are smart ventures. Weeks after Mark Cuban referred to U.S. esports teams as "awful business," Forbes used his words as the headline of its now-annual list of highest-valued teams; the figures of which have come under scrutiny by long term esports commentators. "I'm very surprised they didn't include us. We are on that list, and I was telling the Forbes [journalist] who just came, 'shame on you' for not including us," laughed Kohli. Pictured: Tej Kohli. Credit: Rewired.gg "I think it comes down to the right team and entity to stand behind, and it's not a shotgun investment. You have to be in there for the long [term]," said Jain, comparing the rise and fall of companies in social media. "That's why every time you go to invest in something which is beyond that threshold of risk, levels are low, you pay a premium for that." Both entrepreneurs emphasize that developing the longevity of the Vitality brand will help it weather any downsizing of the market. As an example, Kohli noted that there is currently a debate between the right merchandising push for the French club. "When we got to India and China, our merchandising will go through the roof. We could make more money on that than anything," he said. "Our founders, Fabien Devide and Nicolas, they are against it." More in the spirit of a brand like Hermes or Supreme, Vitality recently released its co-branded adidas sneaker, but only to the quantity of 1,000. "When you create a brand and you have a good engagement with your fans, you build sustainability," said Jain. While Rewired.gg has no future investment plans to disclose, one venture avenue is data and analytics, particularly on the level of individual gamer improvement. "We cannot develop something that helps Team Vitality and also helps other teams," said Jain, wanting to avoid a potential conflict of interest. "But there are some other products that we can build technically, which helps the whole industry. We are fully sold on esports."
Rewired.GG Investments
3 Investments
Rewired.GG has made 3 investments. Their latest investment was in Team Vitality as part of their Series C on January 1, 2022.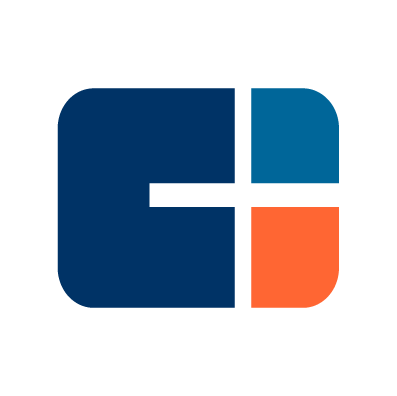 Rewired.GG Investments Activity | Date | Round | Company | Amount | New? | Co-Investors | Sources |
| --- | --- | --- | --- | --- | --- | --- |
| | | | | | | |
| | | | | | | |
| | | | | | | |
| | | | |
| --- | --- | --- | --- |
| Date | | | |
| Round | | | |
| Company | | | |
| Amount | | | |
| New? | | | |
| Co-Investors | | | |
| Sources | | | |
Loading...