Search company, investor...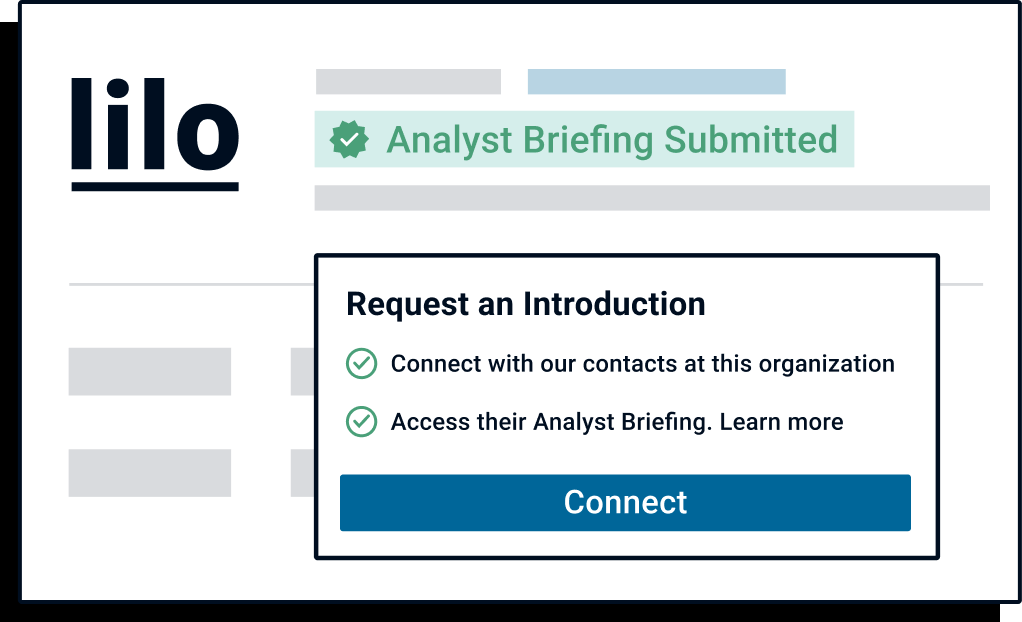 Want to inform investors similar to RCM Capital Management about your company?
Submit your Analyst Briefing to get in front of investors, customers, and partners on CB Insights' platform.
Latest RCM Capital Management News
The Bay Street whiz kid who wasn't: Searching for the real Gary Ng Subscriber content
Jan 16, 2021
The Globe and Mail Bookmark Please log in to listen to this story. Also available in French and Mandarin. This translation has been automatically generated and has not been verified for accuracy. Full Disclaimer Mikaela MacKenzie /Winnipeg Free Press For a brief period in 2018 and 2019, it felt like a new player was ready to shake up Canada's investment advisory industry – a young force of nature named Gary Ng. First, he acquired a majority stake in Montreal's Rothenberg Capital Management in March, 2018, for an undisclosed sum. Eight months later, he really turned heads, snapping up PI Financial Corp ., a Vancouver-based investment dealer with $4.5-billion under management, paying $100-million in an all-cash deal. In the summer of 2019, Mr. Ng handed over about $50-million to acquire a non-controlling stake in Bridging Finance Inc., a Toronto-based lender that specializes in distressed debt and now oversees more than $2-billion in assets. Story continues below advertisement The 36-year-old was starting to crop up all over the place: gala dinners, lunches at trendy Bay Street restaurant Ki and segments on BNN. When he casually mentioned to veteran asset managers he was going to buy their business, it was never framed as an offer but, rather, an inevitability. Oozing confidence and never breaking his high-wattage smile for the cameras, Mr. Ng laid his acquisition strategy on the table for all to see, openly declaring that he was hungry for more scale. "I've been told I'm the most powerful man on Bay Street now that nobody's ever heard of," he told Bloomberg LP in 2019. And then, all of a sudden, the man who was everywhere was nowhere. About 18 months after Mr. Ng acquired PI, the company announced that two private equity shops, Miami-based HIG Capital Management and Vancouver-based RCM Capital Management, were set to "assume ownership" from Mr. Ng's holding company. A photo gallery of Mr. Ng and his staff at Rothenberg was wiped from the company's website. Anthony Eden, a Vancouver litigator, said in an interview he has been trying to serve Mr. Ng with legal documents for six months, but can't find him. Finally, in November, the Investment Industry Regulatory Organization of Canada, the watchdog that oversees Canada's investment dealers, shed light on his abrupt exit: Mr. Ng had allegedly perpetrated a fraud on the three lenders that helped finance some of his operations by using doctored account statements that showed that he had tens of millions in investments. In reality, IIROC alleged, the money belonged to others – or never existed at all. All in all, he had borrowed $172-million – all of it provided to him because he had provided falsified collateral, IIROC alleged. Mr. Ng had been aided in this scheme, the regulator alleged, by Donald Metcalfe, a business associate who was installed as PI's executive vice-chairman in 2019. Story continues below advertisement IIROC's disciplinary proceedings, which could result in both men being barred from the industry, are continuing. None of the regulator's allegations has been proven. But a Globe and Mail investigation into Mr. Ng's business history, and some of the claims he has made about himself, also raises questions about whether the watchdog should have pulled the plug on him sooner than it did. When IIROC approved Mr. Ng's acquisition of PI – which has 50,000 investor clients around the world – the regulator was conducting an enforcement investigation into him, and had concerns that Mr. Ng's first foray in the investment business, Chippingham Financial Group Ltd., was on the precipice of collapse, court records show. As to whether it should have acted sooner, IIROC says there is no evidence that any client accounts were affected by Mr. Ng's alleged conduct. "IIROC's focus is on investor protection and we have not found any evidence of any harm to the public," the regulator said in an e-mailed statement. Mr. Ng's track record also raises questions about the scrutiny he faced from the lenders who financed his acquisitions, as well as the due diligence conducted by the firms that allowed him to take ownership positions in them. Mr. Ng did not respond to multiple requests for comment for this story, including detailed questions sent to two of his residences and to lawyers who have represented him in the past. But the size and scope of his alleged fraud have left the many people who encountered him on his whirlwind tour questioning everything he said. Who is Gary Ng, really? The Globe investigation has revealed a portrait of someone who, though accomplished in some respects, is prone to embellishment and self promotion. Whether it is his résumé or the success of his various businesses, the facts are considerably less dazzling than Mr. Ng's telling of events. Story continues below advertisement Raised in Winnipeg to immigrant parents from Hong Kong, Mr. Ng's childhood had all the hallmarks of an overachiever: president of the student council, yearbook editor, math tutor and badminton coach. Over the years, he has told stories about many big wins that date back to his time as a teenager, but it is hard to find evidence to confirm them. For instance, in media interviews, he has touted his experience working as a coder for Redknee Solutions Inc. His tenure with the telecommunications software company, now called Optiva Inc., launched him on a path to becoming a teenage "internet millionaire," Bloomberg reported. In response to questions from The Globe, Lucas Skoczkowski, the co-founder of Redknee, said Mr. Ng was simply a second-year co-op student studying at the University of Manitoba. The placement lasted one academic term and Mr. Ng was paid a regular salary and bonus, Mr. Skoczkowski said. "I have no explanation for the 'internet millionaire' reference," Mr. Skoczkowski said. It is possible Mr. Ng had other tech gains unrelated to his time at Redknee, but he has not detailed how he made them. Mr. Ng has said his next move was to parlay his tech profits into another venture, a glass factory in China, which he said he flipped to the Industrial Bank of China. He claims the sale netted him $150-million. But there doesn't appear to be any public disclosures about the deal, including the location of the factory or the corporation Mr. Ng used to conduct the transactions. Story continues below advertisement At the time, in 2007, Mr. Ng was in the final year of his undergraduate studies at the University of Manitoba, where he obtained degrees in science and commerce. He was about 23 years old. E-mails written by Mr. Ng at that time, and obtained by The Globe, show he identified himself as the president of Ng & Co. Corp., which had multiple lines of business and operated out of a unit in an industrial park in Winnipeg's south end. At least one of its businesses was a bust. Mr. Ng and his partners launched a Winnipeg franchise of a Toronto-based math tutoring service, Elements of Knowledge Academy. The company offered advanced math, science and language tutorials to elementary and high-school students. The business only operated for about a year because of an unfavorable lease agreement, said Jeff Sung, the global chief executive of Elements of Knowledge. "I think they were burning cash a little too fast, so they decided not to continue the operation," Mr. Sung said. Story continues below advertisement Undeterred, Mr. Ng moved on. In 2008, the year after he says he made $150-million, he took an unconventional step for someone who had just entered the echelons of Canada's wealthiest citizens. Rather than sit back and manage his money, he embarked on a new career managing the savings of others. He completed the Canadian Securities Institute's Derivatives Fundamentals Course, and began work at Union Securities Ltd., a small brokerage. His explanation? He said he had mastered golf, after playing up to 36 holes a day, and needed a new challenge. "I was bored out of my mind," he told Bloomberg. Although his 2008 start date at Union Securities coincided with the onset of the global financial crisis, he said it was perfect timing. Mr. Ng has said that in 2008 he foresaw the reckoning that was about to crater the markets – and he traded on that prediction. He's claimed he made "tens and tens of millions of dollars" for himself and his clients shorting the S&P 500 index "in a very, very heavy way." "We rode it all the way down. You never get to the dead-nuts bottom but we got pretty close," he told the Winnipeg Free Press. By 2012, Mr. Ng was no longer content merely trading. Just 28 at the time, he partnered with a pharmacist, Sepoy Wong, who also operated a Winnipeg tanning-bed business. Together, they acquired Toronto-based brokerage, Kernaghan Securities Ltd., and renamed it Chippingham Financial Group Ltd. That name, Mr. Wong told Canadian Business Journal, was an homage to his parents' first business in his hometown of Nassau, Bahamas. Story continues below advertisement With offices in Moncton, Winnipeg and the Toronto area, Mr. Ng had the beginnings of a pan-Canadian investment business. But he wanted more. gary.ng Despite his youth and relative inexperience, Mr. Ng didn't hesitate to assert his authority over his employees, former Chippingham staff said in interviews. He would strut through the office, arms behind his back, like he was leading a military parade, said two former Chippingham staffers. On occasion, he would show off his swagger stick, a long out-of-fashion military accoutrement, similar to a riding crop, often wielded by high-ranking officers. Military discipline was a sort of guiding ethos for Mr. Ng, who describes himself on his website, www.garyng.bio , as "having served in the military." But the precise details of his military service are difficult to verify. When Mr. Ng was 17, he won an academic scholarship and was interviewed by the Free Press. He told the newspaper he had completed basic training with a Winnipeg reserve unit. The Canadian Forces said it could not confirm, one way or the other, the details of Mr. Ng's history with the military, because if he did serve, his records would be archived with Library and Archives Canada. At Chippingham, his management style was reminiscent of someone who had watched too many movies – and in fact, two of those movies were required viewing for some of the firm's new recruits. Two former staffers told The Globe that participants in the company's "rookie training program" were flown to Winnipeg, and, along with other training, were made to watch Boiler Room, the 2000 film starring Vin Diesel, and Wall Street, featuring one of Hollywood's most iconic corporate villains: Michael Douglas's Gordon Gekko. None of this translated into long-term success for Chippingham, which became mired in bitter legal disputes with several of its former investment advisers and floundered. Numerous court filings show that the company teetered on insolvency, and an exodus of staff depleted the firm's revenue. In late 2016, Chippingham was so short on reserve capital that IIROC would not permit it to make a scheduled monthly installment of $15,000 to a former adviser who had lent the company nearly $1-million. Many of these warning signs were on the public record in 2018 and 2019 when Mr. Ng accelerated his aggressive growth strategy of buying up investment firms. But these red flags were apparently not sufficient for IIROC to prohibit him from taking ownership stakes in businesses it regulates. In fact, IIROC saw an opportunity when Mr. Ng acquired PI Financial – a chance to clean up the mess that had been left at Chippingham and protect its clients. When Mr. Ng shocked the industry in 2018 and announced he was buying PI, one of Canada's largest independent investment dealers, IIROC imposed a condition on the sale: In order to get regulatory approval, PI had to inherit the client accounts of Chippingham because IIROC was so concerned about the latter's deteriorating financial condition, court records show. If not for that condition, PI said it would never have taken on the Chippingham accounts, noting that Chippingham had "little or no value beyond the notional value attributable to its client list." When asked about its role in compelling PI to take on the Chippingham accounts, an IIROC spokesperson said, "IIROC's focus was to ensure the orderly wind-down of Chippingham Financial." Other court documents show that IIROC had an active enforcement probe into Mr. Ng and Chippingham when it approved Mr. Ng's purchase of PI in 2018. On Oct. 19, 2018 – a little more than a month before the PI deal closed – the regulator informed Mr. Ng in a letter that it had opened up an investigation into his trading activities, court records show. Ultimately, the regulator elected against formal disciplinary action in 2019, citing the lack of financial losses and minimal harm, but the existence of the investigation raises a question: Why did IIROC approve the PI sale if Mr. Ng had these red flags? IIROC declined to comment on its decision-making process, but said the 2018 investigation was "ultimately closed and did not result in disciplinary action against Mr. Ng." The regulator also noted in its responses to The Globe that Mr. Ng did not have any regulatory or management roles at PI. Despite their significance, these troubles – a near-insolvent business and regulatory scrutiny – were never part of Mr. Ng's narrative when he set forth on his acquisition spree. When he made his rounds to the media, he referred to himself as an "admiral" who was amassing a "fleet" of independent firms. He was also amassing something else: luxury properties. In July, 2019, the same month Mr. Ng bought his stake in Bridging, he paid $2.2-million for a three-bedroom condominium in downtown Toronto, real estate records show. Two months later, he paid $2.8-million for a penthouse on Toronto's King Street West. Weeks later, a numbered company under his control plopped down $9-million for a mansion, outfitted with a helipad, lookout tower and a home movie theatre, on Lake Simcoe near Barrie, Ont. In a 2019 appearance on BNN, Mr. Ng was asked where his appetite for dealmaking was going to take him next. He replied: "The sky's the limit." But in early 2020, that sky came crashing down on him. MLS In late January, 2020, PI's compliance department made a startling discovery. Staff were conducting a review unrelated to Mr. Ng when they found concerning records. In a statement, PI referred to the material as "unusual documents." Richard Thomas, PI's chief compliance officer, and its CEO, Jean-Paul Bachellerie, immediately reported the documents to IIROC, the company said. Shortly afterward, the regulator launched a formal probe into allegations that Mr. Ng had doctored records to make it look like his trading accounts held far more than they actually did. What's more, it appeared these allegedly forged statements had been offered up as collateral for the lenders that backed his purchases of PI and his stake in Bridging. As his profile rose, Mr. Ng won over a trio of lenders. Miami-based HIG Capital, with US$32-billion of assets under management, lent Mr. Ng $80-million. RCM Capital, a Vancouver-based, privately-owned fund management company, gave him three loans totalling $60-million. Finally, Bridging Finance Inc., the lender that Mr. Ng took a non-controlling stake in back in 2019, had lent him $32-million. As word trickled out about the nature of the IIROC probe, there was a flurry of activity as frenzied as Mr. Ng's spate of acquisitions. On Feb. 11, Mr. Ng resigned as PI chairman and left the company. Mr. Metcalfe, the Chippingham executive Mr. Ng had brought over to PI, also resigned. No news release was issued, nor was a public explanation provided. Meanwhile, the lenders scrambled to ensure they had security over their loans. In March, an RCM subsidiary placed liens on seven of Mr. Ng's many vehicles, public records show. These included a 2017 Lamborghini Huracan Spyder, a 2019 Mercedes-Benz C300, as well as a 2019 Range Rover Sport. For good measure, RCM also placed liens on his more pedestrian cars – a 2017 Mazda 6 and a 2019 Honda CRV. The most obvious asset to seize was PI, and that's exactly what HIG and RCM did. In a July news release, the firms announced they were taking control of the company through a joint venture and would retain the existing management team (the same team that blew the whistle on Mr. Ng). The release only made one reference to Mr. Ng, saying HIG and RCM had assumed control from the "Ng group of companies." In an e-mailed statement to The Globe, RCM said: "Immediately upon learning of Mr. Ng's alleged misconduct, RCM Capital worked closely with PI Financial and its regulators to remove Mr. Ng from PI Financial and protect and safeguard its assets and client relationships." HIG declined to comment, citing the continuing regulatory hearings. As for the other firms in Mr. Ng's "fleet," Bridging confirmed that Mr. Ng ceased being a shareholder on March 3, 2020 – about a month after IIROC launched its probe. Montreal's Rothenberg Capital said in a statement that it was unaware of any issues related to Mr. Ng's 2018 purchase of its business, and noted he is a passive investor. When IIROC finally released the results of its investigation in November, the accusations included multiple accusations of forgery and deceit. It started, the regulator alleges, with the loans used to buy PI. When Mr. Ng borrowed $80-million from HIG to in 2018, he pledged accounts at Chippingham that showed he had $27-million. In fact, the accounts were owned by someone else, and Mr. Ng had altered the records to "make it appear as though these accounts were owned by him," IIROC alleged. Those same forged records were pledged to RCM when Mr. Ng borrowed the remaining $20-million he needed to pay for PI, IIROC alleged. In 2019, Mr. Ng sought his stake in Bridging and needed more loans. He e-mailed RCM more records showing he was good for the loan. IIROC says the records included a PI account purporting to contain $87-million in securities. In fact, the account belonged to someone else and the value of the account had been doctored, IIROC alleged. It allegedly held $8.7-million, not $87-million. In another instance, IIROC alleged that Mr. Ng provided a statement from an account that simply didn't exist – what it called a "fictitious account." The regulator also accused Mr. Metcalfe, PI's executive vice-chairman at the time, of participating in the alleged fraud, a charge that Mr. Metcalfe has denied and is fighting. Mr. Metcalfe signed securities pledge agreements on behalf of the company, and e-mailed some of the forged account statements to Mr. Ng's lenders, IIROC alleged. MLS Regarding what Mr. Ng still owes, IIROC said he paid back $20-million of the $60-million in loans provided by RCM. His debt to HIG, as of February, 2020, was $60-million. IIROC's documents are silent on how much Mr. Ng has repaid, if anything, of his $32-million Bridging loan. Despite the seriousness of the allegations, Mr. Ng has not responded to them in any way. When IIROC instructed him to come to an interview this past July, Mr. Ng was a no show, which the regulator says is sanctionable. He was also absent for the first scheduled hearing of IIROC's case in early January of this year. He was not present on the video call and not represented by a lawyer. Behind the scenes, though, he has been making moves. On Feb. 2, 2020, days after PI's management informed the regulator about the "unusual documents," Mr. Ng transferred ownership of his two Toronto condo units to someone named Andy Ng, for $0. The King Street West penthouse had been listed for sale for $3.8-million, but appears to have been taken off the market. (Realtor photos show it was furnished with two framed pictures of Scrooge McDuck playing with stacks of cash.) Around the same time, Mr. Ng's name disappeared from the corporate records of the Ontario numbered company that bought his Lake Simcoe mansion, and he was similarly replaced as sole officer and director by Andy Ng. When a Globe reporter visited the property more than a week ago to try to speak with Mr. Ng, there were fresh tire tracks in the snow leading past the driveway gate that bars entry to the grounds. No one answered when a reporter buzzed the intercom. As for the man himself, Mr. Ng has recently surfaced on the internet, both in a Twitter feed and on a personal website. The site, which makes no reference to the scandal, includes tips on investing, as well as links to news stories about him that were published before the fraud allegations. In his most recent blog post, he encourages young entrepreneurs to believe in themselves, write down their ideas and to test those ideas in the marketplace. His "last piece of advice," he says, is to "make mistakes as quickly and as cheaply as possible." Your time is valuable. Have the Top Business Headlines newsletter conveniently delivered to your inbox in the morning or evening. Sign up today . Your Globe
RCM Capital Management Investments
1 Investments
RCM Capital Management has made 1 investments. Their latest investment was in AVANT Immunotherapeutics as part of their Private Equity on July 7, 2000.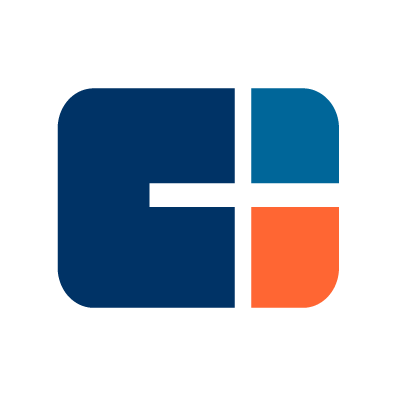 RCM Capital Management Investments Activity | Date | Round | Company | Amount | New? | Co-Investors | Sources |
| --- | --- | --- | --- | --- | --- | --- |
| | | | | | | |
| | |
| --- | --- |
| Date | |
| Round | |
| Company | |
| Amount | |
| New? | |
| Co-Investors | |
| Sources | |
RCM Capital Management Portfolio Exits
1 Portfolio Exit
RCM Capital Management has 1 portfolio exit. Their latest portfolio exit was AVANT Immunotherapeutics on March 05, 2008.
Date

Exit

Companies

Valuation

Valuations are submitted by companies, mined from state filings or news, provided by VentureSource, or based on a comparables valuation model.

Acquirer

Sources
| | |
| --- | --- |
| Date | |
| Exit | |
| Companies | |
| Valuation | |
| Acquirer | |
| Sources | |
RCM Capital Management Acquisitions
1 Acquisition
RCM Capital Management acquired 1 company. Their latest acquisition was PI Financial on July 09, 2020.
Date

Investment Stage

Companies

Valuation

Valuations are submitted by companies, mined from state filings or news, provided by VentureSource, or based on a comparables valuation model.

Total Funding

Note

Sources
| | |
| --- | --- |
| Date | |
| Investment Stage | |
| Companies | |
| Valuation | |
| Total Funding | |
| Note | |
| Sources | |
RCM Capital Management Team
1 Team Member
RCM Capital Management has 1 team member, including former Chief Executive Officer, Bob Goldstein.
| Name | Work History | Title | Status |
| --- | --- | --- | --- |
| | | | |
| | |
| --- | --- |
| Name | |
| Work History | |
| Title | |
| Status | |
Discover the right solution for your team
The CB Insights tech market intelligence platform analyzes millions of data points on vendors, products, partnerships, and patents to help your team find their next technology solution.
Request a demo