Search company, investor...
About Pentech
Pentech Ventures is an active UK early-stage software investor. Now on its third fund (£90m), the firm is looking to invest in the most ambitious ML/AI globally disruptive opportunities coming out of the UK. With thematic interests spanning Fintech, Regtech to infrastructure to the digital disruption of Bio, and with all partners having operation backgrounds, the firm has expertise in helping founders navigate the challenges of scaling. Pentech Ventures has a strong track-record of working with startups and helping them scale to 100s of people and getting to successful exits. Example portfolio companies include: Nutmeg; Fanduel; Acunu; TravelNest.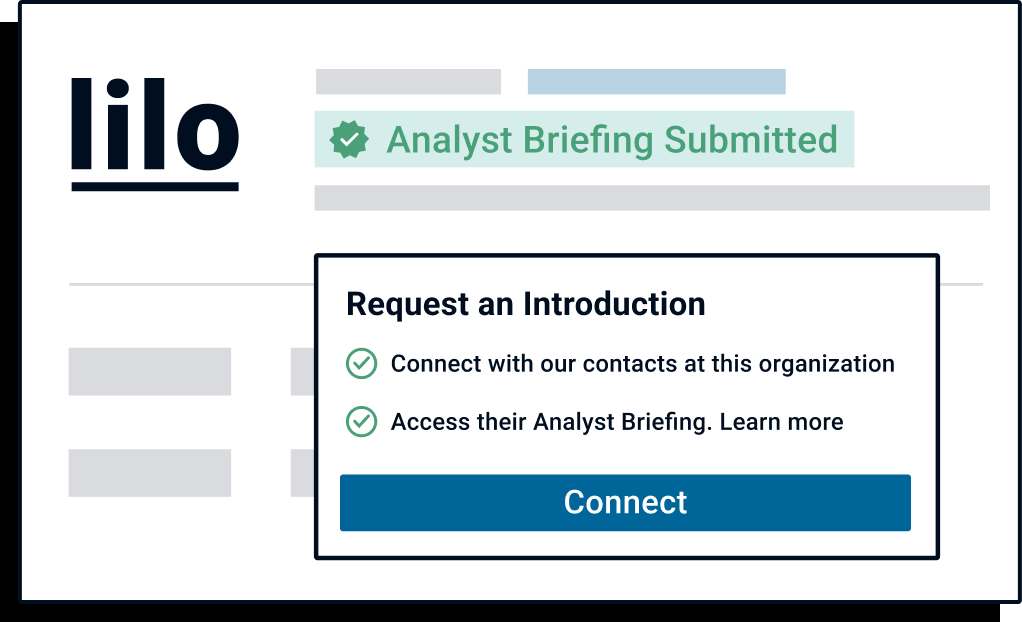 Want to inform investors similar to Pentech about your company?
Submit your Analyst Briefing to get in front of investors, customers, and partners on CB Insights' platform.
Latest Pentech News
Deep Render secures £7.3 million Series A investment led by IP Group and Pentech Ventures
Mar 30, 2023
13 minutes read Deep Render has built a revolutionary compression algorithm that shrinks video sizes up to 5x without sacrificing streaming quality – a breakthrough at the heart of the web's future The technology brings the largest step-change in compression performance in history; it represents over 100 years of progress given current industry projections If video content platforms (Netflix, Facebook) used Deep Render technology, it would save them billions a year in content delivery costs, while video chat apps (Zoom, MS Teams) could give consumers a higher video quality experience without additional costs In the past year, Deep Render has launched pilots with some of Big Tech's biggest names, including a metaverse leader and global professional software giant 29th March, 2023: Deep Render – the machine learning startup on a mission to solve the data and bandwidth crisis that's threatening the future of the web – has raised $9 million in funding for its transformational video compression technology. The funding consists of a $6.3 million Series A round, led by IP Group and Pentech Ventures, plus a highly competitive grant from the European Innovation Council of $2.7 million. In a world where the amount of data on the internet is doubling every two years, and of which 90% is video, the internet's infrastructure has reached a breaking point. There's too much data traffic, too little bandwidth to handle it, and the compression technologies that lie at its heart are buckling under the pressure. In a bid to not only rescue the web as we know it, but to help accelerate the many future innovations that increasingly rely on data, Deep Render has built a revolutionary video compression algorithm that shrinks video sizes without sacrificing relative streaming quality. Instead of improving on the decades-old traditional video compression systems, Deep Render has completely reinvented the technology to mimic the neural processes of the human eye. In this way, Deep Render's AI-powered codec makes videos up to 5x smaller compared to the most-used market standards, reducing content delivery costs for businesses by up to 80%. To put this into perspective, Deep Render estimates a VOD streaming service (such as Netflix) could save up to $1.6 billion yearly on content delivery costs by switching to Deep Render's technology. Alternatively, its technology can also be used to offer end-users a tremendously increased video quality experience at no extra cost: imagine 4K video call on Zoom, 4K streams on Twitch, and high-quality 4K Netflix streaming without paying for a premium option. The latest compression performance jump in history What's more, the compression performance jump seen by Deep Render's technology is the largest in history – putting it a century ahead of traditional compression technology – and is instantly deployable and scalable thanks to its software-only approach. Until now, every generation of traditional compression technology has relied on the development of new, specialised hardware. This adds significant bottlenecks and means it takes decades for consumers to see the benefits. Deep Render's compression technology turns this model on its head. Its technology has been built to harness and scale with the AI hardware that's already in use in 100s of millions of devices. Hardware including Apple's Neural Engine (ANE), Qualcomm, Samsung and MediaTek's Neural Processing Units (NPUs) and more. As a result, millions of end users could benefit from Deep Render's AI-based technology immediately. This is why, in the past year, some of Big Tech's biggest names – including a global metaverse leader, and a professional software giant – have turned to Deep Render to solve their data and bandwidth challenges. It's why Deep Render was named among the best startups in AI and the metaverse ; was part of the TechCrunch Disrupt's Startup Battlefield 200 and UK's Demo Day event TheStage ; and why co-founder and CTO Arsalan Zafar was recently named in the Top 100 Asian Stars in UK Tech . "If something doesn't change soon, the free and open web as we know it will cease to exist," said Co-founder and CTO, Arsalan Zafar. "The impossibility of matching data growth and demand to infrastructure expansion is a ticking time bomb. It's a threat for Big Tech companies whose business models rely on sustained content delivery to users. It's a threat for governments spending billions of taxpayers money on upgrading their networks. It's a threat for consumers faced with poor experiences, or huge costs. And fundamentally it's a threat to the planet through rising, streaming-related emissions. With Deep Render, we want to completely free the digital world from any bandwidth limitations with pioneering AI compression technology". Transformative tech AI-based compression is set to be transformative to the existing video compression market, estimated to be worth $10bn by 2030 . Plus, as the technology advances, so too will its impact. For instance, the benefits of Deep Render's AI-powered technology apply to any media content application worldwide: from video-on-demand, live streaming, and video chat; to the metaverse, AR, VR and cloud gaming offerings. More niche use cases include satellite imaging, the CCTV market, remote drone flying, and national defence forces. Elsewhere Deep Render can help governments slash internet infrastructure costs by acting as a multiplier on existing fibre optic networks. This helps decrease the urban-rural inequality for high-speed internet access and helps to save taxpayer money on broadband expansion; e.g. the US alone spends over $100bn a year on their fibre optic grid. Additionally, streaming with 5x reduced file sizes also helps to cut the carbon emissions of video streaming by as much as 80%, giving the technology a significantly green impact. Such is the importance and impact of Deep Render's technology to authorities, it has twice been awarded significant grants from leading government bodies including its latest European Innovation Council grant, and one of the largest grants for a feasibility study from UK Innovate in 2020. Deep Render's new funding takes the total raised by the highly capital-efficient, London-based firm to $15M. It will be used to double Deep Render's team, accelerate commercial engagement, fuel its expansion to the US and patent plans, and further roll out the technology in a way that is both sustainable while making maximum impact. "Five years ago, Chri and I founded Deep Render to bet on AI Compression and the AI-Accelerator hardware ecosystem", added Co-founder and CTO Arsalan Zafar. "After years of hard work and exceptional R&D, we've built the world's first AI Codec. This is an iPhone moment for the compression industry, which will never be the same again. We expect 100s of millions of users in 2024 and billions by 2026. It is an incredible feeling creating something that can positively impact so many people". "The fact we've raised new funding from such visionary investors and partnered with some of the world's biggest tech names is a testament to our incredible team and the standout product we're building", said Deep Render's Co-founder and CEO Chri Besenbruch. "Big Tech companies distribute billions of videos a day. Global video consumption is rising rapidly, and user demand for higher-quality video is exploding. With our AI-powered breakthrough, we are uniquely positioned to take over the industry, benefiting all customers, stakeholders and the public". Jon Edignton, Head of Software Investment at IP Group said: "It's become almost cliched for tech brands to describe themselves as disruptive and revolutionary, but Chri, Arsalan and the team at Deep Render certainly buck this trend. They have created an innovation that has the potential to completely transform the internet as we know it while supporting a truly free and open web." Eddie Anderson, founding partner at Pentech Ventures said: "We are as committed to the belief that Deep Render will fundamentally transform our digital lives today as we were when we first invested back at Seed in 2020. In fact, the advancements that have been made since, the deals that have been signed, and the growing number of proof points make us even more sure that the team can shift the dial. Not a sentence or a claim we make lightly." Editor's Notes About Deep Render Deep Render is a London-based deep tech startup developing the next generation of video compression technology using an AI-first approach. We are the first mover in the field, and our patented algorithms are at the forefront of the machine learning revolution. Our state-of-the-art results provide up to 80% improvement over previous standards. With the largest leap in compression performance in history, we enable content owners to increase available markets and reduce costs dramatically. Additionally, 80% smaller file size is equivalent to 5X'ing the bandwidth capacity of the world, generating trillions of dollars of value for society. Learn more at https://deeprender.ai/ .
Pentech Investments
79 Investments
Pentech has made 79 investments. Their latest investment was in Causaly as part of their Series B - II on July 7, 2023.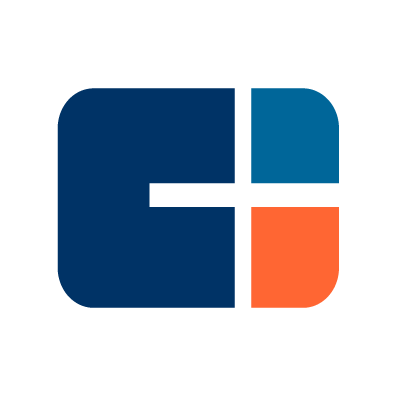 Pentech Investments Activity | Date | Round | Company | Amount | New? | Co-Investors | Sources |
| --- | --- | --- | --- | --- | --- | --- |
| | | | | | | |
| | | | | | | |
| | | | | | | |
| | | | | | | |
| | | | | | | |
| | | | | | |
| --- | --- | --- | --- | --- | --- |
| Date | | | | | |
| Round | | | | | |
| Company | | | | | |
| Amount | | | | | |
| New? | | | | | |
| Co-Investors | | | | | |
| Sources | | | | | |
Pentech Portfolio Exits
21 Portfolio Exits
Pentech has 21 portfolio exits. Their latest portfolio exit was Vauban on July 01, 2022.
Date

Exit

Companies

Valuation

Valuations are submitted by companies, mined from state filings or news, provided by VentureSource, or based on a comparables valuation model.

Acquirer

Sources
| | | | | | |
| --- | --- | --- | --- | --- | --- |
| Date | | | | | |
| Exit | | | | | |
| Companies | | | | | |
| Valuation | | | | | |
| Acquirer | | | | | |
| Sources | | | | | |
Pentech Fund History
4 Fund Histories
Pentech has 4 funds, including Pentech Fund III.
| Closing Date | Fund | Fund Type | Status | Amount | Sources |
| --- | --- | --- | --- | --- | --- |
| | | Early-Stage Venture Capital | | | |
| | | | | | |
| | | | | | |
| | | | | | |
| | | | | |
| --- | --- | --- | --- | --- |
| Closing Date | | | | |
| Fund | | | | |
| Fund Type | Early-Stage Venture Capital | | | |
| Status | | | | |
| Amount | | | | |
| Sources | | | | |