Search company, investor...
Are you an investor?
Submit your portfolio details now to be considered in our investor rankings.
Latest Patrick Hessel News
AeroMobil Aims High in Quest to Market Flying Car May 06, 2022 ...
May 6, 2022
With a plan to bring flying cars to the masses, AeroMobil CEO Hessel is taking his 2-seat AM 4.0 on a U.S. tour to woo investors and customers. Stacey Phillips | May 06, 2022 Since the early 1900s, pioneers have attempted to build and mass-produce a flying car, but ultimately have fallen short of reaching their goal. Until now. Combining aeronautics and automotive technology, AeroMobil has developed a commercially available flying car, the AM 4.0. The prototype 2-seater is currently on tour in the U.S., providing the public, investors, buyers and operators the opportunity to view the revolutionary product, which is available for pre-purchase with promised delivery to customers in 2024. Up until now, the AM 4.0 has been funded primarily by private investors, including current management. In March, the company announced its second model, the four-seater AM NEXT aerial ride-hailing service, expected to launch in 2027. "The ultimate vision is to offer millions of customers in the U.S. the ability to use a flying car," says Patrick Hessel, AeroMobil CEO. After a decade of research and more than 350,000 hours of engineering, design and testing, the flying car was developed by a team of engineers and designers based in Slovakia. The vehicle can transform modes in about three minutes. Some describe it as a supercar that can fly, or a drivable light aircraft. Hessel said the two-seater is the first production flying car in history. A few hundred vehicles will be manufactured and sold in the U.S. starting next year for $1.7 million to $3 million. First-time buyers will have the opportunity to participate in a Guinness Book of World Records tour around the world. "They are true explorers because they will be doing something nobody has done before," said Hessel, who became an investor in AeroMobil about four years ago. His interest in the company grew and he was named CEO in 2020. Previously, Hessel founded and sold c2i, a carbon-fiber engineering and manufacturing company supplying carbon fiber to auto manufacturers and aircraft producers. "Carbon fiber is really the go-to material for ultra-high-end applications, whether it's used for Formula 1, hypercars, supercars or aerospace," Hessel explains. "It's the lightest material for its given strength and stiffness and also very moldable and shapeable to create very complex aerodynamic shapes." Challenges of Engineering a Flying Car Hessel, who was named Ernst & Young Entrepreneur of the Year in 2015, says the main challenge of engineering a flying car is the weight due to the automotive technology inside the vehicle. "This is partially why there is still no flying car on the market today," he says. "You need to compensate for that with lightweight engineering and a lower payload." As a result, the majority of the AeroMobil's airframe structures are constructed of lightweight carbon-fiber-reinforced plastics. Another engineering challenge was the power source. "We needed a lightweight but powerful engine and it needed to satisfy automotive emission requirements," Hessel says. "That is very challenging because aircraft engines are dirty and have no emission-treatment systems." AeroMobil opted for a modern automotive turbocharged internal-combustion engine producing 300 hp. At a top driving speed of 100 mph (161 km/h) and a flying cruise speed of 160 mph (257 km/h), the vehicle has a driving range of 320 miles (515 km) and a flying range of 320 miles or 460 miles (740 km), depending on dual or single occupancy. With a complete emissions treatment system, Hessel says the AeroMobil is the cleanest plane on the market, running on regular unleaded automotive fuel. A pilot's license is required for flying. Unique Features of the AeroMobil The AM 4.0 is the fourth iteration of AeroMobil's flying car. "As a pioneer in this space, we needed to find that optimal shape and learn from each of the flight tests to improve it further," Hessel says. At the same time, the company incorporated the legal automotive and aerospace requirements. One of the vehicle's innovative features is its propeller. The patented design allows it to fold into the vehicle fuselage during driving mode (below). The suspension system operates in three modes: while driving, during take-off and landing, and in-flight with the wheels retracted to minimize drag and maximize efficiency. Inside, the AeroMobil has a glasscockpit with a display like those seen in aircraft. Advanced controls and avionics are included in both fly and drive modes. Hessel says safety considerations were paramount. Some of the safety features include a ballistic recovery parachute system to bring the flying car back to the ground in an emergency. The carbon-fiber structure and occupant cell were created to protect passengers in an accident. "It's the safest plane because it has a parachute," says Hessel. "If you are too low and cannot utilize the parachute and end up landing… you are protected because of this automotive crash structure, which makes it significantly safer than any other plane." The CEO says said the AeroMobil is very powerful and easy to fly. "It's exhilarating," he recalls of his experience during a test flight. "It outperformed other small aircraft that were actually filming us." He says it's faster and has a more robust engine than other small planes and has a better rate of climb due to its aerodynamic design. A key benefit is the flexibility of being able to land and then drive away. "In a conventional plane, if there's bad weather, you may be stranded for hours or days," Hessel notes. "If you can convert to a car, you can drive away outside of the bad weather zone and continue on your trip." Design Inspiration The AeroMobil's original inspiration came from an inventor in the former Czechoslovakia, which separated into the Czech Republic and Slovakia in 1993. The design was inspired by the mythical winged horse Pegasus as well as by real examples of flight in nature. Hessel gives the example of AeroMobil's wings, which are similar to how birds spread their wings to fly and then retract them when they walk. While AM 4.0 targets private individuals as a luxury vehicle, the AM NEXT is being created for a much wider audience, to provide significant time savings on routes in the 100-500-mile (161-805-km) range that are too long to drive and too short and inconvenient to fly. "You will be able to go to your app, book a trip and the vehicle will come to your house and deliver you to your final destination," Hessel explains. "You don't have to even get out of your seat." The 4-seater is a hybrid-electric vehicle utilizing a combustion engine in flight and a fully electric drivetrain on the road. It has two electric propellers and two power sources, the combustion engine and the battery. "There's a full redundancy of the system," notes Hessel. "If one of the propellers or the electric engine fail, you still have the second one. If one of the power sources fails, you still have the battery to power the electric propellers." The company's vision is to have at least 5,000 AM NEXT 4-seaters in operation. "The AM NEXT is enabling the dream of experiencing a flying car to everybody," Hessel says. "It's the democratization of private aviation." For more information, visit https://www.aeromobil.com/.
Patrick Hessel Investments
1 Investments
Patrick Hessel has made 1 investments. Their latest investment was in AeroMobil as part of their Angel on April 4, 2017.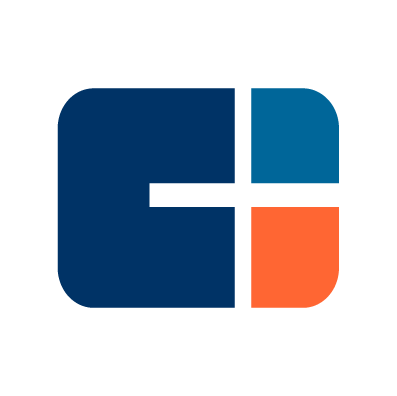 Patrick Hessel Investments Activity | Date | Round | Company | Amount | New? | Co-Investors | Sources |
| --- | --- | --- | --- | --- | --- | --- |
| | | | | | | |
| | |
| --- | --- |
| Date | |
| Round | |
| Company | |
| Amount | |
| New? | |
| Co-Investors | |
| Sources | |
Loading...