Search company, investor...
Are you an investor?
Submit your portfolio details now to be considered in our investor rankings.
Latest Patrick Carney News
US rockers The Black Keys bring intense energy to first Israel show
Jul 11, 2023
Nashville-based performers please Israeli fans with 90-minute performance of audience favorites Jessica Steinberg covers the Sabra scene from south to north and back to the center. Dan Auerbach and Patrick Carney of The Black Keys performed an energetic show on July 10, 2023 at Rishon Lezion's Live Park ampitheater (Jessica Steinberg/Times of Israel) Lead singer Dan Auerbach and drummer Patrick Carney of The Black Keys took to the Rishon Lezion Live Park stage on Monday night with intense energy and spirit for their first show in Israel. "Tel Aviv, how you doing?" said Auerbach as came onstage. "Thank you so much for hanging out with us this evening. It's so incredible to be here for our first time." The audience in the Rishon Lezion amphitheater — sorry Dan, it's not exactly Tel Aviv — was thrilled to greet them. This was a crowd of Israeli rock 'n roll fans, sipping their beers and whistling loudly for Auerbach and Carney, raising their hands and cellphones, and dancing throughout the show. And while all 15,000 spots at the outdoor venue weren't completely filled for this inaugural Israel performance by the Nashville, Tennessee-based band, those present knew nearly every word of each song throughout the 90-minute show. Even audience members less familiar with The Black Keys and their garage rock sound could boogie down to Auerbach and Carney's tunes, inspired by the blues and other rock classics. There are notes of David Bowie, country, and honkey tonk, too, that have crept into their repertoire. Get The Times of Israel's Daily Editionby email and never miss our top stories Newsletter email address By signing up, you agree to the terms It was a song list that pleased fans, starting off with "I Got Mine," "Gold on the Ceiling," "Your Touch" and "Your Team is Looking Good," swinging soon into "Crawling King Snake, "Have Love Will Travel," "Everlasting Light" and "Next Girl. Dan Auerbach and Patrick Carney of The Black Keys performed an energetic show on July 10, 2023 at Rishon Lezion's Live Park amphitheater (Jessica Steinberg/Times of Israel) They also played "Fever," "Weight of Love," "Heavy Soul," some honky tonk licks in "Lo/Hi," and a few songs later the concert ended with "Wild Child" and"She's Long Gone" with encores of "Little Black Submarines" and "Lonely Boy." "We're honored that you guys came out to hang out with us," repeated Auerbach several times. Carney stayed quiet, making all the noise he wanted with his drums, front and center on stage. Advertisement The Israel performance was the last for The Black Keys on their European tour. The show opened with the folk-funk rock from local band Boom Pam, followed by Ninet Tayeb, belting out each and every song of her short set. But the crowd was waiting for The Black Keys, and now that Auerbach and Carney have gotten a taste of their Israeli fandom, maybe they'll be back next year. Since you care about Israel... ... now is the time to act. The Times of Israel is committed to Israel as a Jewish and democratic state, and independent journalism provides an essential protection for democratic equality. If you share these values with us, please consider supporting our work by joining The ToI Community.
Patrick Carney Investments
2 Investments
Patrick Carney has made 2 investments. Their latest investment was in Metafy as part of their Seed VC on November 11, 2020.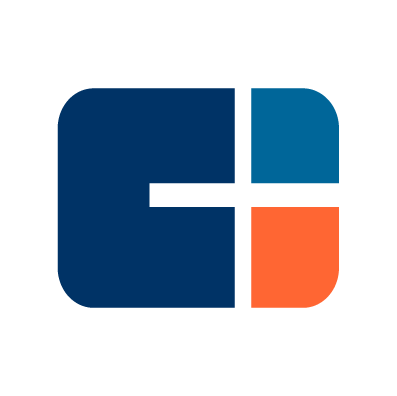 Patrick Carney Investments Activity Loading...