Search company, investor...
Are you an investor?
Submit your portfolio details now to be considered in our investor rankings.
Latest Pathbreaker Ventures News
Sidework: Over $10 Million Raised And Rebrands From Backbar
Oct 28, 2023
Sidework – a pioneering beverage technology company (formerly known as Backbar) – recently announced that it has closed new funding to bring their total raised to over $10 million. The new funding round was led by Cherubic Ventures with continuing participation from Finistere Ventures, SOSV, Outlander Labs, and Pathbreaker Ventures. This rebrand signifies Sidework's broadened scope, where customers can dispense drinks, manage inventory, and buy ingredients through Sidework's hardware, software, and marketplace ecosystem. Sidework's ecosystem addresses two fundamental challenges: Not enough venues serve great tasting and modern drinks, which are extremely difficult to make. At the center of Sidework's product ecosystem is best-in-class dispensing, as the company's dispensers are capable of handling ingredients that are fresh, highly viscous, and contain particulates, pulp, dairy, and more. And Sidework's novel storage, pumping, and refrigeration capabilities make it all possible. Sidework's dispenser enables operators to quickly adapt to changing consumer demands: A menu could include iced pumpkin spiced lattes in the morning, flavored sparkling waters, and craft sodas during lunch, and then automatically transition to cocktails for happy hour and dinner. Sidework's dispenser line includes hardware just as customizable as the menu it serves. And venues can choose between different-sized ingredient storage units (based on menu complexity) and different levels of dispensing automation (based on volume). This customizable approach means Sidework has a dispenser for you, whether you are a beverage-focused brand serving hundreds of drinks a day or looking to establish a limited craft beverage menu for the first time. Additionally, Sidework's software gives operators unparalleled control, insights, and data regarding their beverage program. Sidework is also further expanding its impact with the upcoming launch of its Ingredient Marketplace. This marketplace will offer a selection of larger-quantity ingredients at wholesale prices, making Sidework a comprehensive, one-stop solution for creating exceptional beverage programs. And coveted brands like CleanCo non-alcoholic spirits, Hella Cocktail Co, La Colombe Coffee Roasters, and Strangeways Cordials are just a few of the options available to venues via the marketplace. The marketplace also opens doors for beverage brands that struggle to secure physical space in venue fridges. Now, via Sidework's dispenser, new-age beverage brands can be dispensed on the premises. The Sidework team is focused on improving the hospitality industry by solving its most challenging problems through innovation, and its recent rebranding and fundraising efforts reinforce its standing as a transformative technology player. KEY QUOTES: "We believe in Sidework's vision to revolutionize the beverage industry. This funding marks an exciting milestone, reflecting the pivotal role they are playing to reshape how beverages are crafted and served." – Matt Cheng, Cherubic Ventures' general partner "We believe in Sidework's potential to disrupt and elevate the beverage industry, which hasn't had technology upgrades for decades. We've seen multiple attempts at creating an all-in-one dispenser, and this is the best on the market." – Gifford Brown, Chief Customer Officer at Leahy, the largest high-acid, aseptic manufacturer in the United States "At the end of the day, there is a massive gap between what consumers can drink at home and what's available to them while they're out and about. Even venues that serve premium beverages like high-end cocktails and specialty coffees constantly struggle with the amount of complexity, make time, and need for specialized labor." – Rishabh Kewalramani, CEO of Sidework Sponsors
Pathbreaker Ventures Investments
41 Investments
Pathbreaker Ventures has made 41 investments. Their latest investment was in Sidework as part of their Series A on October 10, 2023.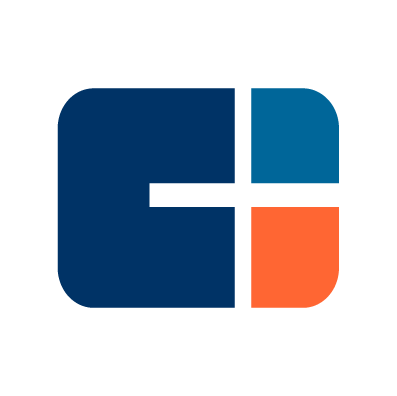 Pathbreaker Ventures Investments Activity Pathbreaker Ventures Portfolio Exits
2 Portfolio Exits
Pathbreaker Ventures has 2 portfolio exits. Their latest portfolio exit was Spiketrap on September 01, 2022.
Pathbreaker Ventures Fund History
2 Fund Histories
Pathbreaker Ventures has 2 funds, including Pathbreaker Ventures Fund II.
| Closing Date | Fund | Fund Type | Status | Amount | Sources |
| --- | --- | --- | --- | --- | --- |
| | Pathbreaker Ventures Fund II | Early-Stage Venture Capital | | | |
| | Pathbreaker Ventures Fund | | | | |
| | | |
| --- | --- | --- |
| Closing Date | | |
| Fund | Pathbreaker Ventures Fund II | Pathbreaker Ventures Fund |
| Fund Type | Early-Stage Venture Capital | |
| Status | | |
| Amount | | |
| Sources | | |
Pathbreaker Ventures Team
1 Team Member
Pathbreaker Ventures has 1 team member, including current Founder, Managing Partner, Ryan Gembala.
| Name | Work History | Title | Status |
| --- | --- | --- | --- |
| | | Founder, Managing Partner | |
| | |
| --- | --- |
| Name | |
| Work History | |
| Title | Founder, Managing Partner |
| Status | |
Loading...