Search company, investor...
About Oxygen Accelerator
Oxygen Accelerator, a 13-week intensive mentor led bootcamp, followed by 13-weeks of incubation that culminates with a series of investor days where teams can pitch to a large, carefully selected group of Angel investors, VCs and Private Equity groups for next stage funding.
Are you an investor?
Submit your portfolio details now to be considered in our investor rankings.
Latest Oxygen Accelerator News
Kath Preston of Oxygen Accelerator chats to Startacus
Jun 2, 2020
Kath Preston of Oxygen Accelerator chats to Startacus by Startacus Admin Kath Preston is the Programme Manager of Oxygen Accelerator , a fab 3 month programme for early stage startups that runs in London and Birmingham - but more on all that later... Choosing the support and investment of a startup accelerator to propel your business can be a major and life changing decision - after all, your startup can suck the life and air out of you on occasion when you go it alone. Aiming to provide the oxygen to help your startup breathe and grow (our words not theirs!) the Oxygen Accelerator has over time established itself as a major player in the UK startup scene, so when we got the chance to chat to Kath about, amongst other things, the programme, what they look for in startups and the common application mistakes startups make, we were over the moon. So first up... Kath, we've had our eyes on the Oxygen Accelerator for some time, but for anyone who is hearing about you for the first time, could you give us an overview of your programmes? Oxygen Accelerator is a programme for early-stage technology startups, providing the magic combination of seed investment, mentoring, training from experts, a supportive community and wider exposure. The programme runs for 3 months, building up to a Demo Day, when our startups pitch & show their progress to interested investors, potential partners & press. A bit of history - we've been running since 2011 so we're among the older accelerators in the UK. We run programmes in both Birmingham & London. We have 26 Alumni teams, over 150 mentors, we've helped raise £2.5m for our startups, and 71% of our last programme in London raised follow on investment. Oxygen Accelerator is part of a larger company called Oxygen Startups, all about helping tech startups at different stages of their journey. Check out what else we do here . Your London based accelerator is currently open for applications - what type of Startups do you look for? It's a bit of a cliché, but we look first and foremost for great teams. People who are flexible, talented, passionate and entrepreneurs at heart - and who work together well. We're working at the early stages (so usually pre-revenue), but we like to see some sort of MVP, however basic - some evidence that you've got out of the building and tested your assumptions, really. The idea has to be scalable, and preferably in an interesting and growing market. We work mainly with software businesses, but are flexible for the right team! Give us the key benefits of taking part in the Oxygen Accelerator? The key benefit is the mentoring and the instant network that you get access to. Instead of working away in isolation, you get a varied network of people to get feedback from other, offer you support and contacts - you'll save time, and it'll help you to not repeat the mistakes they made! You don't know what you don't know - the training you get fills you in all of the blanks to make sure you have a viable and legal company set up. Of course, the bit of seed investment you receive is helpful - you can work full time on your idea and your investors become useful advisors. Being part of an accelerator also gives you a platform and credibility, which is absolutely essential for any startup trying to work with larger organisations or get customers on board. We work towards a Demo Day, where you'll hone your pitching skills and have the best shot you're going to have at raising seed capital in that short space of time. And from your previous programmes - give us a few of your top startup success stories? There's a few from our last batch that are making some amazing progress. Stylect is a mobile app that helps women find their perfect shoes - think Tinder for Shoes. The team behind that were just great, and we saw our quickest investment raised after the Demo Day (290k from Forward Partners), they're now on over 200k downloads after only having launched in November 2013 and have been featured all over the place . Lowdown is another good example - they've raised 250k to date for their app that helps people to prepare more effectively for meetings. Fliplet, a mobile app builder for enterprise, has people like Sky and Marriott using their product. What is the most common type of mistake that startups make when applying to the programme? We have to do an initial evaluation from your application form - so keep it simple & concise, imagine it's your Grandma reading it. We get a lot of applications that just don't give the important information about traction/monetisation, and we still don't know what they actually do by the end of it. It sounds really simple, but you'd be surprised the amount of people who don't include correct contact details - just make it really easy for us to talk to you more. When going into more details with founders, the key mistakes are not knowing the market (if we know about a competitor and you don't, that's a problem!) and confusing having some good tech with having a good business. Our CEO Simon Jenner & Kirsten from Seedcamp have done a Q&A on this very topic, so you can read it in more detail here . There seems to be a growing list of Startup Accelerators - what makes Oxygen Accelerator stand out? It seems like there's a new one popping up everyday! I really believe that accelerators serve a crucial role in the whole startup ecosystem, and it's not necessarily a case of there being too many - it's about startups finding the right one for them, and joining one when it can really benefit them. What I think makes us stand out is that we're completely independent and funded by entrepreneurs - most of our angel investors are also running their own businesses, so they understand the challenges and have been there before. They're in a great position to mentor, and they have a vested interest in you succeeding! Being one of the more established accelerators in the UK also means we've had time to develop & refine our curriculum and mentor list over time and through experience. Running other initiatives all over world (e.g. Launch48 weekends), means we have a global network of talent & mentors in many startup hubs. We also run our own angel investor network (Oxygen Investors) - we can fast track startups through this process, so it's a good potential source of follow on funding. Cheers Kath, some great insite... Do check out all the details over at Oxygen Accelerator and don't forget the London programme is closing for applications asap! Good luck to all. Subscribe to our newsletter If you would like to receive our startup themed newsletter, full of the latest startup opportunities, events, news, stories, tips and advice, then sign up here. <
Oxygen Accelerator Investments
24 Investments
Oxygen Accelerator has made 24 investments. Their latest investment was in Cycl as part of their Seed on November 11, 2014.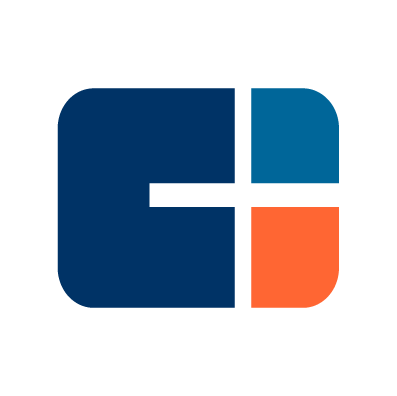 Oxygen Accelerator Investments Activity | Date | Round | Company | Amount | New? | Co-Investors | Sources |
| --- | --- | --- | --- | --- | --- | --- |
| | | | | | | |
| | | | | | | |
| | | | | | | |
| | | | | | | |
| | | | | | | |
| | | | | | |
| --- | --- | --- | --- | --- | --- |
| Date | | | | | |
| Round | | | | | |
| Company | | | | | |
| Amount | | | | | |
| New? | | | | | |
| Co-Investors | | | | | |
| Sources | | | | | |
Oxygen Accelerator Team
1 Team Member
Oxygen Accelerator has 1 team member, including former Founder, Simon Jenner.
| Name | Work History | Title | Status |
| --- | --- | --- | --- |
| | Oxygen Investors, and Oxygen Enterprise Partners | | |
| | |
| --- | --- |
| Name | |
| Work History | Oxygen Investors, and Oxygen Enterprise Partners |
| Title | |
| Status | |
Loading...