Search company, investor...
About Origo Partners
Origo Partners is a Beijing-based private equity investment company, focused exclusively on growth opportunities created by the urbanization and industrialization of China. Origo is listed on the London Stock Exchange (LSE: OPP). Origos investment strategy is focused on the natural resources and renewable energy/clean-tech sectors. They generally prefer Chinese profitable expansion-stage companies; but will also consider earlier stage-opportunities, particularly in the metal and mining space. Origo has developed a significant presence in Mongolia to supply Chinese demand for natural resources. In Mongolia Origo's focus is on coking coal, copper, gold, iron ore and related infrastructure opportunities. The firm typically invests US$3-20 million over the life-cycle of a company and will take both minority and majority stakes, depending on the nature of any particular opportunity. Origo's targeted holding period for investments varies depending on the type of investment, but is usually between 3-5 years.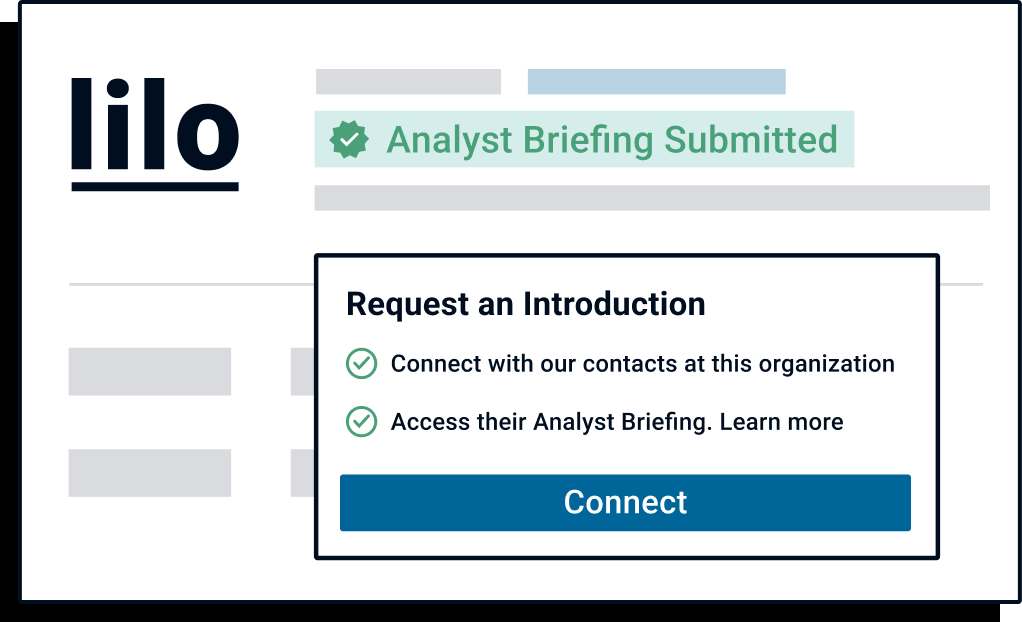 Want to inform investors similar to Origo Partners about your company?
Submit your Analyst Briefing to get in front of investors, customers, and partners on CB Insights' platform.
Latest Origo Partners News
Small Cap Feast -  Arrow Exploration, Digitalbox, Mirriad Advertising, and more...
May 30, 2022
. 30 May 2022*A corporate client of Hybridan LLPDish of the dayJoiners:No Joiners Today.Leavers:Origo Partners PLC has left AIM.What's cooking in the IPO kitchen?AssetCo plc, intends to join re-join AIM. The Company's strategy is to develop an agile asset and wealth management company that meets the needs of investors in the 21st century 30 May 2022       AssetCo PLC (AIM:ASTO) , intends to join re-join AIM. The Company's strategy is to develop an agile asset and wealth management company that meets the needs of investors in the 21st century by acquiring, managing and operating asset and wealth management activities and interests, together with other related services. The Company is in the process of acquiring the entire issued share capital of River and Mercantile Group (LSE:RIV) plc (RMG), via a reverse takeover and therefore a Readmission Document is required for the enlarged group. Due 15 June 2022. Psych Capital PLC, intends to list on the AQSE Growth Market. Psych operates the Psych Platform (a business-to-business networking platform), that is developing the Blossom Database pursuant to a third party licensing arrangement. The Company also has an investment of 426,000 common shares in Awakn, a Canadian NEO Exchange listed psychedelics research and clinical group, with operations in the UK and Europe. Psych is developing the Blossom Database pursuant to a third-party licensing arrangement, and Psych  will work to develop an artificial intelligence platform that will provide biotech companies advanced clinical data that will be able to fast-track drug development and loop back the real-world data, in a centralised database, to provide feedback on molecules and associated therapy programmes. Due Date TBC Altona Rare Earths, the AQSE listed mining exploration Company focused on the evaluation, acquisition and development of Rare Earth Elements mining projects in Africa, intends to join the Main Market. Admission to trading of the Company's Ordinary Shares on the AQSE Growth Market will be cancelled simultaneously with Admission. It is also proposed that on Admission, the Company will change its EPIC from Altona Rare Earths Plc (AQSE:ANR) to REE. The Company also seeks to raise funds to finance its current and future rare earths mining projects in Southern and Eastern Africa. Due June 2022. LON: AXL 16.8p  £36.9m  Arrow Exploration Corp (TSX-V:AXL, AIM:AXL, OTC:CSTPF) (AIM: AXL; TSXV: AXL) announces that the Rio Cravo Este-2 (RCE-2) well was brought on production on May 23, 2022. The well is currently being managed at reduced rates of 1000 BOPD (500 net). This exceeds forecast pre-drill rates of 360 BOPD net and the water cut has stabilized at less than 20%. The Company has also successfully spud the next well, RCS-1 (Rio Cravo Sur-1) on May 23rd in the Tapir Block of its Rio Cravo Este 2 area, located in the Llanos Basin of Colombia. RCS-1 is expected to reach Total Depth of 8700 feet on or about June 7th. The well is targeting 6 separate hydrocarbon bearing reservoirs. The Company expects the RCS-1 well to come in 20 feet higher at the Carbonera Formation C-7 level, the primary objective, than was experienced in the RCE-2 well. In addition, Arrow announces the filing of its unaudited interim Financial Statements and Management's Discussion and Analysis (MD&A) for the quarter ended March 31, 2022. The Company's first quarter 2022 average corporate production increased by 61% to 1,144 boe/d, compared to the fourth quarter 2021 average production of 712 boe/d. This increase was largely attributable to the Canadian operation's tie-in of the West Pepper well in Alberta, Canada, which was brought on production in December 2021. At the end of the quarter, Arrow had working capital position of $7.6m and a cash position of $8.9m. The mobile-first digital media business, which owns Entertainment Daily, The Daily Mash and The Tab, announces it has exchanged contracts to acquire the web and mobile platform assets of TVGuide.co.uk Limited. Total cash consideration of £550k with £20k payable immediately on Exchange to trigger the platform redevelopment, a further £350k payable on Completion, which is anticipated to be within three to six months from the date of Exchange, and a deferred payment of £180k paid four months from the Completion date, or such later period as is agreed, for transitional services to be delivered in connection with the TVGuide website. This includes services required from TVGuide.co.uk Limited to be renamed Yo.tv Limited (TVG), during the transitional period from the date of completion of the Acquisition. The Acquisition will be immediately earnings enhancing when completed. Launched in 2002, TVguide.co.uk is an established dedicated interactive UK TV listings brand  Digitalbox will integrate TVguide.co.uk onto its Graphene technology platform, which it has successfully deployed on The Daily Mash and The Tab as part of their respective acquisitions and integrations. A UK focused energy company announces that the North Sea Transition Authority (NSTA) has approved the Field Development Plan for the Wressle oil field in North Lincolnshire, held under licences PEDL180 and PEDL182 where Egdon is operator with a 30% interest. The NSTA has also approved the Licences entering their production phase, which will continue through to 2039. Commenting on these positive developments, Mark Abbott, Managing Director of Egdon Resources PLC (AIM:EDR) , said: "This is a key milestone for the Wressle project as it transitions from an extended well test to production under an approved field development plan. Wressle continues to generate high levels of production and revenues. The Wressle-1 well is currently amongst the most productive in the onshore UK and to date has produced over 170,000  barrels of oil."   The near patient molecular diagnostics company, announces that the UK Medicines and Healthcare Products Regulatory Agency has granted a CTDA enabling the sale of the Genedrive® COV19-ID Kit in the United Kingdom. Genedrive's application for approval, under the requirements that came into force on 28 July 2021 via The Medical Devices (Coronavirus Test Device Approvals Regulations (2021)), was made on 21 December 2021. Since submission for approval, the product has undergone positive external validation, commercial partners have been engaged in specific countries, and product claims have been expanded to include the testing of asymptomatic patients. Information about the Genedrive® COV19-ID Kit can be found at  https://www.genedrive.com/assays/cov19-id-assay.php   A  leading provider of cloud-based Strategy Execution software solutions designed for the Global 5000, today provides its unaudited results for the 6 months ended 31 March 2022. Financial highlights include: New Monthly Recurring Revenue (MRR) improved at £23k (H1 2021: £8k);  Net Retention of existing accounts for FY 2022 improved at 94% (FY 2021: 73%); Group Revenue £1.54m (H1 2021: £2.01m); Gross margin relatively stable at 77% (H1 2021: 81%); Adjusted EBITDA loss of £0.14m (H1 2021: £0.12m); Loss before tax £0.34m (H1 2021: £0.43m) and Cash balance at 31 March 2022 improved at £0.69m (Cash and cash equivalents at 30 September 2021: £0.58m). Operational highlights include: Sales momentum continued through the period, securing 5 contract wins and 2 upsells within existing accounts, with a combined FY22 MRR of £23k, a 10% gross increase on our opening position of £235k; The number of renewing customers increased significantly, contributing to a Net Retention rate of 94%, a considerable improvement on the prior year; Average deal size is increasing and we now have clear predictable conversion rates of leads into deals; On track to deliver double digit net MRR growth in FY2 and Continued investment in our solution including new features designed to enhance the user experience. Renewable energy focused development company Kibo  announces that it has entered into an exclusive agreement with Hasta Trust to jointly assess and develop a portfolio of long duration energy storage projects held exclusively by National Broadband Solutions (NBS) in South Africa, with an initial target of c. 36,320 MWh capacity. NBS is currently 100% owned by Hasta. The Agreement is a major step forward in Kibo's strategy to integrate long duration energy storage into its commercial project pipeline and follows closing a framework agreement with CellCube to develop and deploy CellCube based Long Duration Energy Storage (LDES) solutions in Southern Africa (See RNS of 17 May 2022). Kibo will acquire a 51% interest in NBS, in exchange for granting NBS exclusive access to Kibo's strategic capabilities and capacity, in respect of long duration storage solutions, for specific market sectors covered by NBS's project portfolio. Kibo will also appoint three directors to the board of NBS with Hasta appointing two directors. A audio-visual solutions provider, provides an update on current trading and performance during the first half of the current financial year, the six months ended 31 March 2022. As expected and noted in the previous financial years' results announcement on 2 March 2022, the current financial year began encouragingly with the Interim Period showing significant improvement from prior year comparison. As was the case in the six months to 30 September 2021, the Group achieved profitability at both EBITDA and profit after tax levels. Detailed results for the Interim Period are currently in preparation, in conjunction with the Company's auditors, and will be released in June 2022. Current trading remains positive across the Group's key retail, automotive and corporate sectors. The Group is also seeing increased demand for temporary and event driven technology as clients' customers return to their stores and other locations, and seek to reintroduce the 'wow factor' to their marketing activations. Mirriad, the leading in-content advertising company, today announces its collaboration with Magnite, Inc., the world's largest independent sell-side advertising platform, to bring scale and automation to the in-content advertising format via programmatic ad campaigns across multiple platforms, channels and markets. Under the terms of the contract signed between Mirriad and Magnite, Mirriad will make ad Inventory available for sale via the Magnite platform, which facilitates the programmatic sale of in-content advertising. This is a pivotal milestone for Mirriad, as it introduces its offering into the digital media ecosystem. Stephan Beringer, CEO, said: "Our collaboration with Magnite is a momentous step forward in terms of our ability to activate in-content inventory programmatically. By scaling across platforms we can drive more valuable ad inventory, from a broader range of video content, to advertisers and their agencies. Working with Magnite is a true milestone on our path to scale."   LON:MEAL18.5p  £16.2m  Edinburgh-based company, Parsley Box, the direct-to-consumer provider of ready meals focused on the over 65s, announces it has partnered with a range of iconic British brands to create a unique Afternoon Tea for Two to celebrate the remarkable occasion of Queen Elizabeth II's Platinum Jubilee. The 'tea for two' package includes a range of British products, perfect for celebrating the occasion. The package has been marketed to existing customers through the Parsley Box website and through the Daily Mail Newspaper. This marks the first time Parsley Box has expanded its range beyond meals and the sellout of the 4,000 hampers proves that with the right product and offer, Parsley Box customers will purchase other products they would not traditionally associate with the brand. It also demonstrates Parsley Box's commitment to product innovation and is part of the marketing strategy put in place this year to focus on relevant occasions for our target demographic. UK Oil & Gas announces that its wholly owned subsidiary, UK Energy Storage Ltd (UKEn) has signed an Agreement to Lease  (A2L) with Portland Port Limited (PPL) covering two sites at the former Royal Navy port in Dorset, with the intent to develop, subject to new planning consent and securing necessary development finance, a planned integrated Energy-Hub, centered around hydrogen-ready gas storage and a future green hydrogen generation capability. UKEn's planned Energy-Hub development concept seeks to reinvigorate and build further upon a prior unrealised project by Portland Gas Storage Ltd, granted planning consent by Dorset County Council in 2008, to situate approximately 43 billion ft³ bcf (1.2 billion m³ or bcm) of underground salt cavern storage beneath PPL's land. The Company and its consultant Xodus plan to develop future potential to supply renewable electricity for green hydrogen production at the site via an over-the-horizon floating wind farm, an area of Xodus expertise. The Company intends to complete further detailed engineering and commercial studies, followed by the preparation and submission of a detailed planning application. Where appropriate and to reduce the planning consent cycle time, the Company intends to update and utilise pertinent aspects of the prior consented development in its planning submission. Status of this Note and Disclaimer This document has been issued to you by Hybridan LLP for information purposes only and should not be construed in any circumstances as an offer to sell or solicitation of any offer to buy any security or other financial instrument, nor shall it, or the fact of its distribution, form the basis of, or be relied upon in connection with, any contract relating to such action. This document has no regard for the specific investment objectives, financial situation or needs of any specific entity and is not a personal recommendation to anyone. Recipients should make their own investment decisions based upon their own financial objectives and financial resources and, if any doubt, should seek advice from an investment advisor. The information contained in this document is based on materials and sources that are believed to be reliable; however, they have not been independently verified and are not guaranteed as being accurate. This document is not intended to be a complete statement or summary of any securities, markets, reports or developments referred to herein. No representation or warranty, either express or implied, is made or accepted by Hybridan LLP, its members, directors, officers, employees, agents or associated undertakings in relation to the accuracy, completeness or reliability of the information in this document nor should it be relied upon as such. Any and all opinions expressed are current opinions as of the date appearing on this document only. Any and all opinions expressed are subject to change without notice and Hybridan LLP is under no obligation to update the information contained herein. To the fullest extent permitted by law, none of Hybridan LLP, its members, directors, officers, employees, agents or associated undertakings shall have any liability whatsoever for any direct or indirect or consequential loss or damage (including lost profits) arising in any way from use of all or any part of the information in this document. This document is sent to you as market commentary only. As market commentary this document does not constitute any of (i) investment research and financial analysis or other forms of general recommendation relating to transactions in financial instruments for the purposes of the UK retained version of section B of annex I to Directive 2014/65/EU ("MIFID II Directive"); or (ii) investment research as defined in the UK retained version of article 36(1) of Commission Delegated Regulation 2017/565/EU made pursuant to the MIFID II       Directive; or (iii) non-independent research (as such term is defined in the Financial Conduct Authority's Conduct of Business Sourcebook). This document should not be relied upon as being an independent or impartial view of the subject matter. The individuals who prepared this document may be involved in providing other financial services to the company or companies referenced in this document or to other companies who might be said to be competitors of the company or companies referenced in this document. As a result both Hybridan LLP and the individual members, officers and/or employees who prepared this document may have responsibilities that conflict with the interests of the persons who receive this document. Hybridan LLP and/or connected persons may, from time to time, have positions in, make a market in and/or effect transactions in any investment or related investment mentioned herein and may provide financial services to the issuers of such investments. In the United Kingdom, this document is directed at and is for distribution only to persons who (i) fall within article 19(5) (persons who have professional experience in matters relating to investments) or article 49(2) (a) to (d) (high net worth companies, unincorporated associations, etc.) of the Financial Services and Markets Act 2000 (Financial Promotion) Order 2005 (SI 2005/1529) (as amended) or (ii)  persons who are each a professional client or eligible counterparty (as those terms are defined in the Financial Conduct Authority's Conduct of Business Sourcebook) of Hybridan LLP (all such persons referred to in (i) and (ii) together being referred to as "relevant persons"). This document must not be acted on or relied up on by persons who are not relevant persons. For the purposes of clarity, this document is not intended for and should not be relied upon by any person who would be classified as a retail client under the Financial Conduct Authority's Conduct of Business Sourcebook. Neither this document nor any copy of part thereof may be distributed in any other jurisdictions where its distribution may be restricted by law and persons into whose possession this document comes should inform themselves about, and observe, any such restrictions. Distribution of this report in any such other jurisdictions may constitute a violation of territorial and/or extra-territorial securities laws, whether in the United Kingdom, the United States or any other jurisdiction in any part of the world. Hybridan LLP and/or its associated undertakings may from time-to-time provide investment advice or other services to, or solicit such business from, any of the companies referred to in this document. Accordingly, information may be available to Hybridan LLP that is not reflected in this material and Hybridan LLP may have acted upon or used the information prior to or immediately following its publication. In addition, Hybridan LLP, the members, officers and/or employees thereof and/or any connected persons may have an interest in the securities, warrants, futures, options, derivatives or other financial instrument of any of the companies referred to in this document and may from time-to-time add or dispose of such interests. This document may not be copied, redistributed, resent, forwarded, disclosed or duplicated in any form or by any means, whether in whole or in part other than with the prior written consent of Hybridan LLP. Hybridan LLP is a limited liability partnership registered in England and Wales, registered number OC325178, and is authorised and regulated by the Financial Conduct Authority and is a member of the London Stock Exchange. Any reference to a partner in relation to Hybridan LLP is to a member of Hybridan LLP or an employee with equivalent standing and qualifications. A list of the members of Hybridan LLP is available for inspection at the registered office, 2 Jardine House, The Harrovian Business Village, Bessborough Road, Harrow, Middlesex HA1 3EX. Add related topics to MyProactive
Origo Partners Investments
2 Investments
Origo Partners has made 2 investments. Their latest investment was in Niutech Energy as part of their Unattributed VC on December 12, 2010.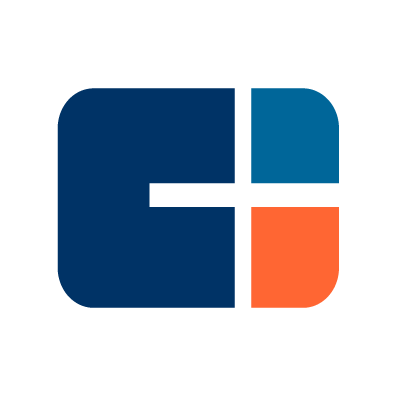 Origo Partners Investments Activity | Date | Round | Company | Amount | New? | Co-Investors | Sources |
| --- | --- | --- | --- | --- | --- | --- |
| | | | | | | |
| | | | | | | |
| | | |
| --- | --- | --- |
| Date | | |
| Round | | |
| Company | | |
| Amount | | |
| New? | | |
| Co-Investors | | |
| Sources | | |
Origo Partners Partners & Customers
1 Partners and customers
Origo Partners has 1 strategic partners and customers. Origo Partners recently partnered with Trafigura on November 11, 2011.
Origo Partners Team
1 Team Member
Origo Partners has 1 team member, including current Owner, Jussi Majamaa.