Search company, investor...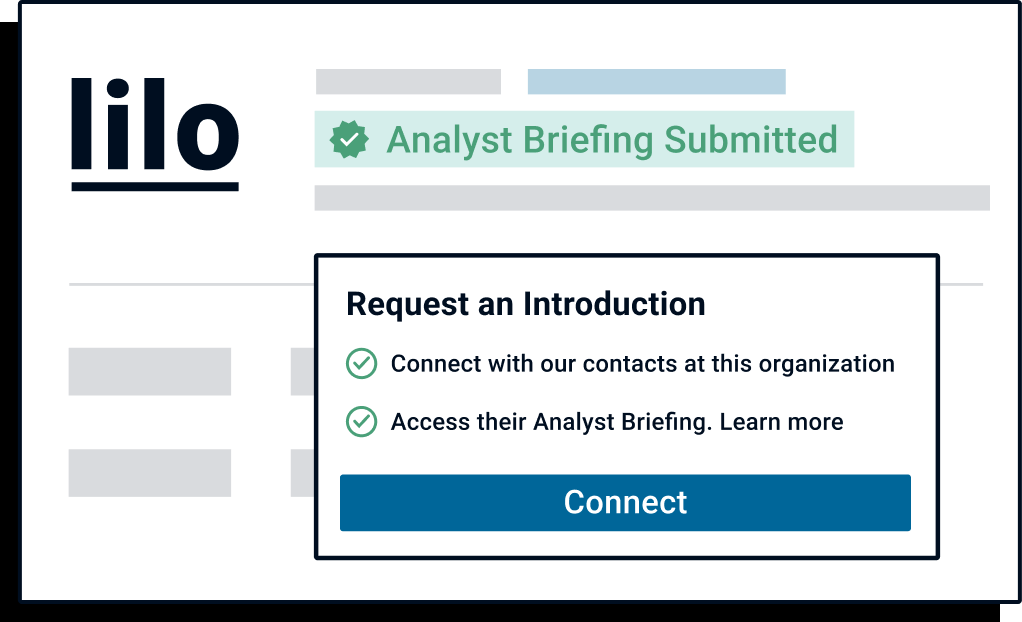 Want to inform investors similar to Oki Data Americas about your company?
Submit your Analyst Briefing to get in front of investors, customers, and partners on CB Insights' platform.
Latest Oki Data Americas News
Top 10 Best Commercial Printing Services Companies In USA In 2023
Mar 30, 2023
Top 10 Best Commercial Printing Services Companies In USA In 2023 Top 10 Best Commercial Printing Services Companies In USA In 2023 Share INTRODUCTION The commercial printing services industry in the United States, as of 2023, is thriving. Companies offer a wide range of high-quality solutions , including digital, lithographic, and screen printing. These companies specialize in creating high-quality output for businesses, organizations, and individuals. Related Articles March 30, 2023 Digital printing is one of the most popular solutions commercial printing services companies offer. This method uses advanced technology to create prints that are detailed and accurate. Additionally, digital printing is also fast and cost-effective. Lithographic printing is another printing service that has become widely used recently. This method utilizes specialized printing plates to reproduce images onto printed materials, producing very accurate and high-quality results. Screen printing is the third type of printing solution offered by commercial printers. This method uses screens and special inks to create vibrant and detailed designs. Screen printing allows you to achieve unique effects on your prints, such as embossed or raised images. Overall, commercial printing services companies provide various printing solutions that allow businesses, organizations, and individuals to create high-quality output. By choosing the right company, you can be sure to get the best results for your printing needs. IMPORTANCE Commercial printing services companies in the USA will be increasingly important in 2023. With the advancement of technology, digital printing services are becoming more popular than ever, and companies are using digital printing to produce their materials faster and more efficiently. Digital printing also allows for more design options, which can help businesses stand out from the competition. In addition, digital printing is more cost-effective than conventional printing methods, making it an excellent option for companies looking to save time and money. Furthermore, digital printing services offer environmentally friendly solutions, as less energy and other resources are needed than traditional printing methods. This is attractive to businesses trying to promote their green credentials. Commercial printing services provide a wide range of services, including flyers, brochures, business cards, catalogues, postcards, booklets, posters, banners, and more. Businesses use all these materials to reach their target audience effectively. With the right commercial printing company, businesses can ensure that their marketing materials are of high quality and will make an impact on their customers. As such, commercial printing services companies in the USA are set to be even more critical in 2023. Here are the top 10 best commercial printing services companies in USA in 2023 HP Inc – HP Inc. is a leading global technology company based in Palo Alto, California. Founded in 1939 by William Hewlett and David Packard, HP has grown to become one of the most influential technology companies in the world. With more than 300,000 employees in over 170 countries, HP is dedicated to providing innovative products, solutions, and services that make life better for everyone everywhere. HP offers a wide range of products, from laptops and desktops to printers and scanners, as well as software and services. Their market-leading solutions span enterprise, small business, consumer, and gaming markets. HP's mission is to engineer experiences that amaze, creating technology with the potential to empower people around the world and enable them to achieve great things. Through their commitment to sustainability, HP works hard to reduce the environmental impact of its operations and products. They are committed to transparency, collaboration, and inclusion and have established partnerships with organizations like the Carbon Disclosure Project and the Climate Group to help reduce their carbon footprint. HP Inc. is a responsible company dedicated to positively impacting the environment and society. Vistaprint – Vistaprint is a Dutch e-commerce company that provides customized printed marketing materials, such as business cards, flyers, brochures, and postcards. It was founded in Paris in 1995 by Robert Keane and has since grown to become a leading provider of digital and personalized printed products with operations in over 130 countries worldwide. Vistaprint offers a wide range of services, from customizing existing templates to creating unique designs from scratch. The company also provides banners, decals, t-shirts, signs, and promotional items. With its industry-leading technology, Vistaprint provides customers high-quality printed materials at competitive prices. Moreover, Vistaprint's customer service team is available 24/7 to answer any questions or address any concerns. In addition, Vistaprint also offers free shipping on orders over $50 and a 100% satisfaction guarantee. Vistaprint is committed to sustainability and supports numerous charities and organizations worldwide. With Vistaprint, customers can positively impact their local community and the world without breaking the bank. Kornit – Kornit Digital is a world-leading provider of digital printing solutions for the garment and apparel industry. Founded in 2003, the company has become one of the top providers of digital direct-to-garment (DTG) printers and consumables in the world. Kornit's innovative technology enables high-quality, full-colour printing without any setup costs or environmental impact associated with traditional screen printing. The company also provides an efficient and cost-effective platform for on-demand production, allowing customers to customize their garments quickly and easily. Kornit's products are used by some of the world's leading fashion companies, such as Nike, Adidas, H&M, and UNIQLO. The company's array of DTG printers ranges from entry-level models to advanced industrial machines allowing faster, more precise printing. Kornit also offers a wide selection of ink and pretreatment solutions, including water, air, and discharge-based formulas. All Kornit products are designed for maximum efficiency and minimal environmental impact. In addition to its hardware and consumables, Kornit also provides comprehensive service solutions for its customers. This includes technical support and remote monitoring capabilities, allowing clients to troubleshoot issues and optimize real-time performance. Kornit also works closely with partners to develop customized software solutions, such as ink mixing and colour matching systems, and integrated solutions that enable easy integration with existing production systems. Kornit continues to innovate and expand its product portfolio by introducing cutting-edge technologies, such as the NeoPigment™ ink technology, which allows for smoother gradients and deeper blacks, as well as the EcoPassport™ system that ensures compliance with industry standards. Kornit is committed to providing reliable, high-quality solutions to its clients while minimizing environmental impact and driving down costs. As such, Kornit remains one of the top providers of digital printing solutions for the garment and apparel industry. Canon USA – Canon USA is a leading manufacturer and distributor of imaging and optical products. Founded in 1937, the company has become one of the world's largest consumer and professional photography equipment and software producers. Canon USA offers an array of products that include digital cameras and camcorders, lenses, scanners, printers, ink and toner, projectors, and much more. With a solid commitment to customer service and innovation, the company remains dedicated to providing customers the best quality imaging solutions worldwide. Canon USA was established by its parent company, Canon Inc., to provide a presence in the United States. As the premier source of imaging products, it carries out product research, development, and marketing activities. It also provides technical assistance and customer service nationwide. In addition to being the go-to source for high-quality imaging technology, Canon USA is also committed to corporate social responsibility. The company actively promotes environmental initiatives, works with local communities, and supports research and education. Canon USA's main headquarters are located in Melville, New York. It operates through three primary divisions: Imaging Technologies & Communications, Office Imaging Systems, and Consumer Imaging. All three divisions strive to provide the highest level of product support. Additionally, Canon USA has created several subsidiaries to assist its mission of providing exceptional imaging solutions. These subsidiaries include Canon Financial Services, Canon Solutions America, and Canon USA Direct Repair Services. Canon USA has earned numerous awards and recognitions throughout its history. It has been named to Forbes's "America's Best Employers" list multiple years, and many of its products have received industry awards. By upholding the highest customer service standards and remaining dedicated to innovation, Canon USA continues to be a leader in the imaging industry. Xerox – Xerox is a global leader in document management technology and services. Founded in 1906, the company has become one of the world's largest providers of office automation products and services. Over the years, Xerox has developed cutting-edge solutions to help organizations improve operational efficiency, increase collaboration, and manage data more effectively. Today, Xerox offers innovative products and services across various industries, from printing and imaging to document management and healthcare. Xerox helps organizations save time and money by providing fast, reliable, cost-effective document production and management solutions. Their multifunction printers, scanners, copiers, and fax machines are designed to help businesses maximize their resources. Additionally, they offer digital document solutions that make it easier for users to store, share, and collaborate on projects. The company also provides document management software that allows users to securely share, store securely and access documents from anywhere. For healthcare professionals, Xerox offers secure document management solutions that enable them to quickly and easily access and share patient information. Furthermore, Xerox provides workflow automation and digitization solutions to help streamline business processes and automate manual tasks. Through its industry-leading technology and services, Xerox continues to be a trusted partner to organizations worldwide. Ricoh – Ricoh Company, Ltd. is a global electronics company based in Tokyo, Japan. Founded in 1936, the company produces and sells imaging, document solutions, and industrial products. Ricoh offers a wide array of products for both home and business use, ranging from digital cameras and printers to copiers and multifunctional devices. Ricoh has become one of the most reliable names in office equipment, with its machines used by over 100 million people worldwide. A dedicated service network backs its products, and Ricoh continually develops new solutions to meet customer needs. The company's focus on innovation has helped it to stay ahead of the competition and provide cutting-edge solutions. Ricoh is dedicated to environmental responsibility, and its products are designed to reduce energy consumption and waste. Its sustainability initiatives include recycling programs and the use of recycled materials. Additionally, Ricoh works to reduce its carbon footprint through efficient operations and renewable energy sources. Ricoh has a long history of giving back to the communities in which it operates, and it sponsors numerous philanthropic projects. The company also supports employee volunteerism and encourages its workers to give back to their local cities. With its commitment to excellence and innovation, Ricoh continues to be a leader in office solutions. Ricoh stands ready to provide modern solutions that keep businesses productive and efficient as the world evolves. Epson – Epson is a Japanese electronics company founded in 1942. It's best known for its consumer-oriented products, including printers, scanners, projectors and other computer peripherals. The company also produces a range of digital and analogue imaging devices, such as digital cameras, video cameras and digital photo frames. Epson is one of the world's largest manufacturers of inkjet, laser and dot matrix printers. The company has over 80,000 employees worldwide and operates factories in Japan, China and Thailand, and its products are sold in more than 90 countries. In recent years, the company has been focused on developing new technologies for home and office use. This includes its PrecisionCore line of printheads, which have revolutionized inkjet printing technology, making it more affordable and efficient for businesses and consumers. Additionally, Epson is investing heavily in research and development to create a range of technologies for 3D printing. The company is also working to develop robotics and artificial intelligence technology as part of its commitment to advancing the automation field. Epson is committed to minimizing the environmental impact of its products. To this end, the company has developed several eco-friendly initiatives, such as its EcoTank printer series, which offers up to two years of ink per cartridge, and its Cut Sheet Labeling system, which reduces paper waste by as much as 70%. Additionally, all Epson products comply with Energy Star requirements; many contain recycled or recyclable materials. Overall, Epson is an innovative and forward-thinking company dedicated to providing quality products and services to its customers. Its commitment to the environment, technological advancements, and customer service have made it one of the leading names in the electronic industry. Konica Minolta – Konica Minolta is a Japanese multinational technology company headquartered in Tokyo, Japan. It manufactures and sells business and industrial imaging products, including copiers, laser printers, multifunctional peripherals (MFPs) and digital printing systems for the production printing market. It also provides document management systems such as workflow, document capture and ERP solutions. The company has over 60 subsidiaries worldwide, including sales and service centres in nearly 100 countries. Konica Minolta was founded in 1873 as the world's first photographic material manufacturer and quickly developed into an optical instrument manufacturer. In 2003, Konica and Minolta merged to become Konica Minolta, Inc. Since then, and the company has grown to become a global leader in the field of imaging technology and business solutions. In addition to its core business, Konica Minolta has established its presence in health care, finance, and lifestyle. Konica Minolta's products are designed with a focus on intuitive operation and advanced features. The company boasts a comprehensive lineup of innovative products that enable users to realize their creative potential. From entry-level to high-end professional models, Konica Minolta offers a range of imaging solutions that meet the needs of any user. Konica Minolta's commitment to superior customer service has earned them numerous awards, including the ISO 9001 Quality Management Certification. The company's dedication to environmental protection is demonstrated by its efforts in energy savings and reduced emissions. Through its Safe Planet program, the company strives to reduce its environmental impact through the efficient use of resources and recycling. Konica Minolta is committed to helping customers achieve their creative ambitions and business goals. The company's strong network of dealers, distributors, resellers and service providers helps ensure that customers can access the products and services they need when they need them. With a strong emphasis on customer satisfaction, Konica Minolta continues to strive towards excellence in all aspects of its operations. Lexmark – Lexmark is an American company specialising in printing and imaging products, software, solutions, and services. Founded in 1991 in Lexington, Kentucky, the company has grown to become one of the largest suppliers of laser and inkjet printers, as well as imaging devices, scanners, and related supplies. Lexmark is a world leader in print technology and provides comprehensive software solutions for businesses of all sizes. The company offers various products and services, including printers, multifunctional devices, supplies, software, and other solutions. Some of their most popular products include the LaserJet printer series, the Optra E series, and the ColorJet printer series. Lexmark's software solutions offer businesses various options, from document management and process automation to secure data storage and archiving. With its efficient service and excellent customer support, Lexmark has become one of the most trusted names in printing and imaging products. OKI Data Americas – Oki Data Americas is a leading provider of office automation solutions. Founded in 1993, the company has consistently delivered innovative products and services that help businesses across North America increase productivity, efficiency, and cost savings. Oki Data's product offering includes high-performance printing, scanning, copying solutions, document management, and workflow solutions. In addition, the company offers professional services and support for its customers. Oki Data Americas provides advanced digital technologies such as multifunctional devices, multifunction printers (MFPs), document scanners, and copiers. The company also offers advanced software solutions to automate tasks such as document sharing, file collaboration, and e-signatures. Its cloud-based infrastructure lets customers access their documents anytime, anywhere, from any device. In addition to hardware and software, Oki Data Americas offers enterprise-level services such as IT managed services, customized business processes, document consulting, and onsite post-sale installation, repair, and maintenance. The company serves customers throughout the continent through its customer service centres. As part of its commitment to sustainability, Oki Data Americas has adopted several environmental initiatives, including green printing, energy-efficient devices, and eco-friendly options for paper recycling. The company strives to reduce its carbon footprint and to provide products with minimal environmental impact. Oki Data Americas is dedicated to providing businesses with innovative, cost-effective solutions to improve productivity and save costs. The company's diverse offering of products, services, and answers makes it a leader in the industry. CONCLUSION By 2023, the commercial printing services industry in the United States is expected to continue its growth as businesses increasingly turn to online and digital printing solutions. The sector will also benefit from rising consumer demand for customized and personalized products. Companies providing these services are likely to focus on increasing efficiency and reducing costs by integrating automation and artificial intelligence technologies. Sustainable printing practices such as using eco-friendly materials, waterless printing, and recycled paper will also become more popular among customers. Overall, the commercial printing services industry in the US will remain a significant economic driver in 2023.
Oki Data Americas Investments
1 Investments
Oki Data Americas has made 1 investments. Their latest investment was in AtomicTangerine as part of their Series C on May 5, 2001.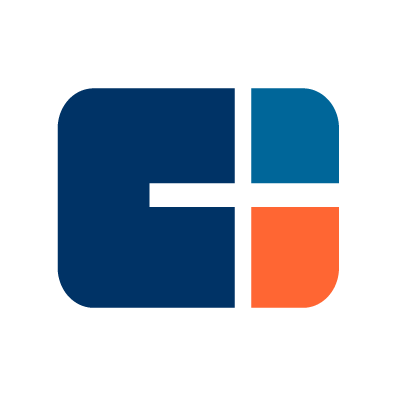 Oki Data Americas Investments Activity | Date | Round | Company | Amount | New? | Co-Investors | Sources |
| --- | --- | --- | --- | --- | --- | --- |
| | | | | | | |
| | |
| --- | --- |
| Date | |
| Round | |
| Company | |
| Amount | |
| New? | |
| Co-Investors | |
| Sources | |
Oki Data Americas Portfolio Exits
1 Portfolio Exit
Oki Data Americas has 1 portfolio exit. Their latest portfolio exit was AtomicTangerine on November 09, 2001.
Date

Exit

Companies

Valuation

Valuations are submitted by companies, mined from state filings or news, provided by VentureSource, or based on a comparables valuation model.

Acquirer

Sources
| | |
| --- | --- |
| Date | |
| Exit | |
| Companies | |
| Valuation | |
| Acquirer | |
| Sources | |
Oki Data Americas Partners & Customers
9 Partners and customers
Oki Data Americas has 9 strategic partners and customers. Oki Data Americas recently partnered with Mimaki Engineering Co., Ltd. on March 3, 2019.
| Date | Type | Business Partner | Country | News Snippet | Sources |
| --- | --- | --- | --- | --- | --- |
| | | | | | |
| | | | | | |
| | | | | | |
| | | | | | |
| | | | | | |
| | | | | | |
| --- | --- | --- | --- | --- | --- |
| Date | | | | | |
| Type | | | | | |
| Business Partner | | | | | |
| Country | | | | | |
| News Snippet | | | | | |
| Sources | | | | | |
Discover the right solution for your team
The CB Insights tech market intelligence platform analyzes millions of data points on vendors, products, partnerships, and patents to help your team find their next technology solution.
Request a demo