Search company, investor...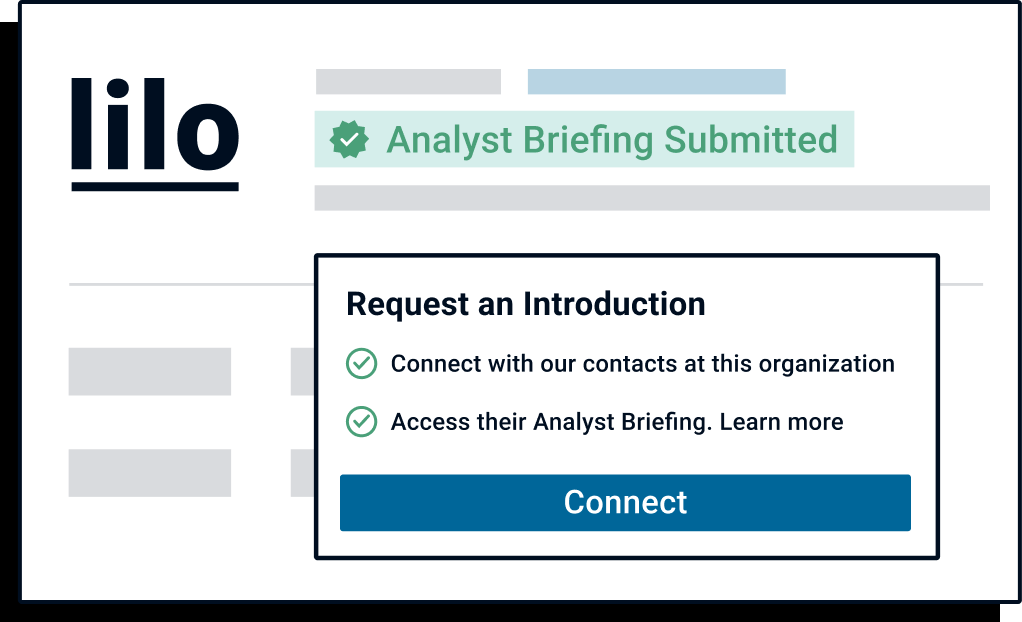 Want to inform investors similar to Ogilvy & Mather about your company?
Submit your Analyst Briefing to get in front of investors, customers, and partners on CB Insights' platform.
Latest Ogilvy & Mather News
Top 10 Best Design & Production Companies In USA 2023
Apr 20, 2023
Top 10 Best Design & Production Companies In USA 2023 Top 10 Best Design & Production Companies In USA 2023 Share INTRODUCTION Design and production companies in the United States have seen significant growth and expansion over the past few years. In 2023, there is an abundance of options for businesses looking to outsource their design and production needs. Many of these companies specialize in specific areas such as industrial design, product development, prototyping , engineering, packaging, and manufacturing. Related Articles April 20, 2023 For example, Los Angeles-based CRE8 Design & Fabrication is a full-service design and fabrication firm that specializes in product design, engineering, rapid prototyping, and manufacturing. With over 25 years of experience in the industry, they are trusted by leading brands to bring their products to life. New York-based PAR Products Inc. focuses on developing custom-designed and manufactured products. They strive to offer customers high-quality products while keeping costs lower than other competitors. Their wide portfolio of services covers everything from product design and engineering to prototyping and final production . Chicago-based Craft Designworks is well-known for its innovative approach to product design and its ability to bring ideas to life. They have expertise in product design, engineering, prototyping, CAD modelling, and rapid prototyping. Overall, companies that specialize in design and production in the United States have become increasingly popular in recent years due to their capability to provide high-quality products at low costs. Whether you need a product designed from scratch or just need help with some of the manufacturing processes, these companies are here to help. IMPORTANCE Design and production companies in the USA have become increasingly important in 2023 due to the rapid growth of technology. With advancements in artificial intelligence, automation, and data processing, companies are able to streamline their processes and produce products faster and more efficiently than ever before. Design and production companies have become essential for businesses to remain competitive in the market. Companies are also relying on these companies to create innovative products with advanced features that can help them stand out from the competition. Therefore, it is essential for design and production companies to keep up with the latest trends in technology and stay ahead of the competition. In addition, they must be able to develop products quickly according to the needs of their customers in order to remain profitable. This requires an effective system of communication between the company, designers, and the production team. By maintaining a high level of quality and support, design and production companies can ensure customer satisfaction and improve their brand image. Here are the top 10 best design & production companies in USA in 2023 Google Creative Lab – Google Creative Lab is an in-house creative team within Google that specializes in developing innovative products and services. The team consists of designers, engineers, producers, writers and artists from around the world who work together to create meaningful experiences using technology and design. Projects range from interactive media installations, mobile applications, interactive websites, virtual reality and augmented reality. The company strives to create experiences that combine art and science, pushing the boundaries of digital technology and human creativity and creating unique experiences that bring joy and understanding to users. Google Creative Lab also collaborates with external teams and organizations on projects such as The Google Arts & Culture Lab, a global initiative exploring how digital technologies can help to open up access to culture and knowledge around the world. Google Creative Lab has worked on some of the most iconic products, such as Google Doodle, Chromecast , Google Home and Android Wear. They continue to explore the possibilities of how technology can be used to create new experiences and foster more meaningful connections between people, cultures and the natural world. Wieden + Kennedy – Wieden+Kennedy is an independent, full-service advertising agency based in Portland, Oregon, with offices across the globe. Founded by Dan Wieden and David Kennedy in 1982, Wieden+Kennedy has grown from a two-person shop to one of the top advertising agencies in the world. The company is renowned for its philosophy of collaboration and creative risk-taking, which has led to award-winning campaigns for some of the most iconic brands, including Nike, Coca-Cola, Old Spice, Honda, and many more. At Wieden+Kennedy, collaboration is at the core of their culture. Teams of strategists, creatives, media specialists, tech experts, and more come together to create innovative and effective campaigns that stand out in today's cluttered advertising landscape. Creative ideas are shared openly, allowing them to develop and refine each concept until it's ready to be shared with their clients. Wieden+Kennedy strives to challenge conventions and break boundaries within the industry. Their work is designed to make an impact, whether it be through creating meaningful messages or developing revolutionary content strategies. They don't just produce ads, and they create experiences. In addition to their wide range of advertising services, Wieden+Kennedy also develops unique applications and technology platforms to help brands engage with their customers and audiences on a deeper level. Above all else, Wieden+Kennedy believes in the power of creativity, storytelling, and innovation to make a lasting impression on their clients, their team, and the world. R/GA – R/ga is a global agency based in New York City that focuses on digital transformation and growth through creativity, technology, and data. Founded by Robert and Gregory Reiffel in 2001, the company has grown to have offices in over 20 countries around the world. The company brings together top talent from across creative, marketing, and technology disciplines, creating powerful solutions and experiences for some of the world's most iconic brands. r/ga is committed to creating meaningful change through innovation and transformation. Their areas of expertise include strategy, research and insights, creativity, identity and branding, experience design, technology, media, analytics and optimization, product innovation and more. They create bespoke solutions for each client based on their specific needs, leveraging their deep knowledge and understanding of emerging trends and technologies. r/ga helps its clients realize success through the power of transformation and innovation. Droga5 – Droga5 is a creative agency that has been pushing the boundaries of modern advertising since its conception in 2006. Founded by David Droga, the company is now one of the most successful and innovative agencies in the world. Their portfolio includes campaigns for major brands such as Netflix, Microsoft, Adidas, Google, and many more. Droga5 is renowned for its creative and unconventional approach to problem-solving. They are also well known for their ability to create and execute innovative ideas quickly and efficiently. Droga5 has offices in New York, London, Sydney, Toronto, and Los Angeles and employs over 300 professionals. The company's mission is to make and provide the best work possible while challenging the status quo. Their philosophy is to focus on innovation and creativity while still being able to produce effective results. The company specializes in all aspects of marketing and advertising – from traditional media to digital and social platforms. They also offer consulting services, helping clients develop strategies and tactics to reach their goals. This includes analyzing data, conducting market research, utilizing customer insights, and executing campaigns. Droga5 has won numerous awards for its creative work, including Cannes Lions, Clio Awards, One Show, and the Grand Prix at the Effie Awards. In addition, they have been featured in publications such as Fast Company, Adweek, and Forbes. Numerous industry leaders have recognized their success, and they have become a respected name in the advertising world. In conclusion, Droga5 is a creative powerhouse that is focused on pushing boundaries and providing groundbreaking work. Their success is a testament to the strength of their team and their commitment to delivering the highest quality work. Crispin Porter + Bogusky – Crispin Porter + Bogusky (CP+B) is a full-service advertising agency that was founded in 1988 by Alex Bogusky, Chuck Porter and Jeff Hicks. They are based in Miami, Florida, with satellite offices around the world including London, Los Angeles, Boulder, Copenhagen, and Stockholm. CP+B provides branding, advertising, digital media, design, PR, and social media services to a variety of clients such as Burger King, Domino's Pizza, Volkswagen, Microsoft, Kraft, Old Navy, and Adidas. Their work has won numerous awards, including Webby Awards, Cannes Lions, Grand Prix, Clio Awards and more. CP+B prides itself on its unconventional approach to creative problem-solving. While their campaigns use traditional methods like television ads, print ads, and radio spots, they also take advantage of new media, like social networks and mobile platforms, to reach consumers in innovative ways. CP+B employs data analysis and analytics to tailor each campaign to the individual customer, ensuring that it is engaging and effective. Additionally, CP+B works with clients to develop long-term strategies instead of just one-off campaigns. They focus on building relationships with customers rather than selling products or services. CP+B is known for its award-winning campaigns, which often come with unexpected twists and turns. The company has developed many iconic and memorable campaigns, such as the Burger King "Subservient Chicken" campaign and the "I'm Lovin' It" campaign for McDonald's. CP+B also focuses on making campaigns that have a positive impact on society, such as their work with non-profit organizations like the United Nations Children's Fund (UNICEF) and the American Red Cross. CP+B has earned a reputation as one of the most successful agencies in the world. They have been featured in Fast Company, Forbes, Adweek, and other publications. Their success can be attributed to their commitment to quality work, innovation, and customer service. AKQA – AKQA is a creative technology company that has been in business since 1995. They specialize in creating experiences that people love and remember, from promoting brands and products to building digital products and services. With offices around the world, AKQA works with some of the biggest companies on the planet to create innovative and effective solutions for their customers. AKQA's core services include strategy, creative technology, experience design, media, analytics, and data science. Their team consists of experts in these fields, as well as experienced project managers, engineers, designers, and other professionals. The company emphasizes collaboration between teams, so they can bring together the best ideas and insights to deliver the most successful projects. AKQA also fosters an environment of experimentation, where new methods and ideas are tested regularly. This approach helps them stay ahead of the curve in digital innovation and produces the best products and experiences for their clients. As such, AKQA is constantly exploring new technologies, such as artificial intelligence and machine learning, to make better use of data and help its clients achieve their business objectives. The combination of creativity, technology, and data science makes AKQA a powerful force in the industry. Their team of highly skilled professionals is committed to delivering the best possible outcomes for their clients. In addition, AKQA is always looking for ways to advance the field of creative technology and further enhance their offerings. Ogilvy & Mather – Ogilvy & Mather is a global marketing and advertising agency that works with some of the world's most iconic brands. Founded in 1948 by David Ogilvy, the company has grown to become one of the world's largest and most successful advertising agencies. With an international network of more than 500 offices in over 120 countries, Ogilvy & Mather provides services such as brand identity, advertising campaigns, public relations, corporate communications, digital marketing and content creation. Employing over 23,000 professionals from a range of backgrounds, Ogilvy & Mather works with leading organizations to develop creative campaigns and innovative solutions for their branding and marketing needs. Their skilled teams craft custom-tailored plans for each client that take into account their target audience and industry trends. Ogilvy & Mather offers both traditional and digital advertising options and is constantly pushing boundaries to stay ahead of the curve. With a history of success, Ogilvy & Mather has won numerous awards, including several Cannes Lions and Clio Awards, as well as a gold medal at the Epica Awards. TBWA\Chiat\Day – TBWA\Chiat\Day is a global advertising agency headquartered in Los Angeles, California, with offices in over 90 countries. Founded in 1968, TBWA\Chiat\Day has been at the forefront of creative and innovative advertising solutions. The company offers full-service marketing and communications services, including traditional advertising, digital media, activation, experiential, design and public relations. The company prides itself on its creative approach to brand building and recognizes that creativity can come from any source – from the most unexpected places to the most sophisticated techniques. It works with clients to develop original campaigns that drive measurable results. TBWA\Chiat\Day also embraces new technologies, innovation, and storytelling to create powerful strategies and compelling experiences for their clients. At the core of the company's philosophy is the belief that brands have an important role to play in creating a better world. As such, they leverage the power of creativity and collaboration to bring meaningful change to communities and individuals around the world. They strive to be a force for good and are committed to using their platforms to advocate for social justice and combat inequality. TBWA\Chiat\Day also prioritizes diversity and inclusion across all aspects of their business. They are dedicated to fostering an environment of respect, openness and understanding to ensure everyone is able to contribute their unique perspectives and ideas. With this commitment, TBWA\Chiat\Day is able to deliver work that is truly reflective of the world in which we live. McCann Erickson – McCann Erickson is a global advertising agency network with offices in over 120 countries and territories. Founded in 1902 by Herbert H. McCann and Elmer E. Erickson, it is one of the oldest advertising agencies in the world. The company has an extensive portfolio of clients, including Coca-Cola, L'Oreal, Microsoft, Nestle, Johnson & Johnson and AB InBev. McCann Erickson provides services such as creative design, digital media, public relations, media planning and buying, direct marketing, CRM, experiential marketing and corporate communications. They strive to provide cutting-edge solutions that are tailored to meet the unique needs of each client. The company is committed to developing creative campaigns that drive business and consumer engagement. Through the use of data-driven insights, they create powerful stories that ignite consumer interest and generate meaningful results. Their culture is driven by their core values of integrity, innovation and collaboration. McCann Erickson also works to build strong relationships with its clients and partners. They believe in creating lasting partnerships through mutual respect and understanding. They strive for excellence and consistently deliver excellent service and results. In addition to providing traditional advertising services, McCann Erickson also offers specialized marketing strategies and services such as search engine optimization, social media marketing, content marketing and analytics. They work hard to ensure that their campaigns reach the right audience at the right time and place. McCann Erickson is committed to helping its clients succeed in the ever-changing world of marketing. They strive to stay ahead of the curve and continue to innovate and develop new strategies and tactics to help their clients achieve their goals. BBDO Worldwide – BBDO Worldwide is a leading global marketing and advertising company. Based in New York, it has a network of over 290 offices in 80 countries, making it one of the largest agency networks in the world. BBDO works with some of the world's biggest companies, including Apple, Mastercard, PepsiCo, AT&T and many more. Its services include creative thinking, technology, data science and analytics. The company focuses on creating innovative solutions to help brands stand out in the marketplace. BBDO has been recognized many times for its creativity and success, receiving numerous awards at festivals such as Cannes Lions, Clio Awards, One Show and many more. The company has also been named Agency of the Year multiple times, most recently in 2020. BBDO prides itself on its diverse portfolio of clients and its commitment to delivering amazing work that reaches audiences through the right channels at the right time. It strives to be the best in its industry by creating powerful ideas, collaborating effectively with clients and innovating continuously. It does this through its unique approach of 'The Work, The Work, The Work' – focusing on creating great work rather than just promoting it. With a workforce of over 11,000 people from around the world, BBDO knows how to bring together the best talent to deliver great work. Its team includes strategists, creatives, storytellers, technologists, designers, planners and producers. BBDO's focus on diversity and inclusion ensures that everyone is represented and their perspectives are valued. In sum, BBDO Worldwide is one of the world's leading global marketing and advertising companies, providing creative solutions to some of the world's biggest companies. With its award-winning creative work, its commitment to excellence and its diverse workforce, BBDO is a leader in its industry. CONCLUSION In 2023, design and production companies in the United States have become increasingly advanced. With advances in technology, many businesses are able to take advantage of automation and 3D printing to create products faster and cheaper than ever before. Companies have also taken advantage of cloud computing and artificial intelligence to create smart factories and increase efficiency. Robotics and machine learning have helped with product testing and data analysis, while virtual reality has made it possible to simulate environments quickly. Overall, U.S. design and production companies are well-positioned to take advantage of the latest technologies and trends and remain competitive in the global market.
Ogilvy & Mather Acquisitions
7 Acquisitions
Ogilvy & Mather acquired 7 companies. Their latest acquisition was Ogilvy CommonHealth on October 24, 2018.
Date

Investment Stage

Companies

Valuation

Valuations are submitted by companies, mined from state filings or news, provided by VentureSource, or based on a comparables valuation model.

Total Funding

Note

Sources
| | | | | | |
| --- | --- | --- | --- | --- | --- |
| Date | | | | | |
| Investment Stage | | | | | |
| Companies | | | | | |
| Valuation | | | | | |
| Total Funding | | | | | |
| Note | | | | | |
| Sources | | | | | |
Ogilvy & Mather Partners & Customers
10 Partners and customers
Ogilvy & Mather has 10 strategic partners and customers. Ogilvy & Mather recently partnered with Heineken on March 3, 2023.
Ogilvy & Mather Team
107 Team Members
Ogilvy & Mather has 107 team members, including , .
| Name | Work History | Title | Status |
| --- | --- | --- | --- |
| | | | |
| | | | |
| | | | |
| | | | |
| | | | |
| | | | | | |
| --- | --- | --- | --- | --- | --- |
| Name | | | | | |
| Work History | | | | | |
| Title | | | | | |
| Status | | | | | |
Compare Ogilvy & Mather to Competitors
Discover the right solution for your team
The CB Insights tech market intelligence platform analyzes millions of data points on vendors, products, partnerships, and patents to help your team find their next technology solution.
Request a demo