Search company, investor...
About Nordic Eye
Nordic Eye is a global venture capital firm founded in Copenhagen with additional presence in Zug, Switzerland and Los Angeles, California. The firm invests in carefully selected early-growth companies in tech and lifestyle business areas. Its objective is to invest in people-friendly and tech and ecosystem progressive companies with high revenue potentials and exponential scope.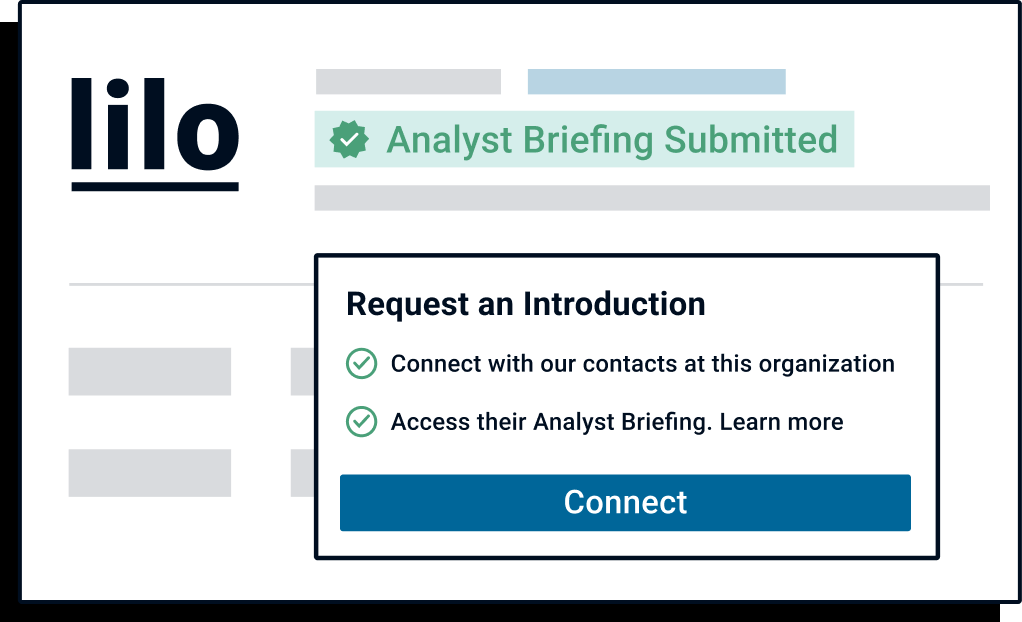 Want to inform investors similar to Nordic Eye about your company?
Submit your Analyst Briefing to get in front of investors, customers, and partners on CB Insights' platform.
Latest Nordic Eye News
Notizie da: Silver Lake Management, Sequoia Capital India, TMV, Alteria Capital, Nordic Eye Venture Capital, Motion Ventures, SDIC Fund, SAIC Venture Capital e altri
Feb 3, 2023
Notizie da: Silver Lake Management, Sequoia Capital India, TMV, Alteria Capital, Nordic Eye Venture Capital, Motion Ventures, SDIC Fund, SAIC Venture Capital e altri La società di private equity Silver Lake Management ha dichiarato mercoledì che sta prendendo in considerazione l'acquisizione del produttore di software per sondaggi sui clienti sostenuto da SAP (SAPG.DE), Qualtrics International Inc (XM.O). Si veda qui Reuters . Silver Lake, che attualmente possiede il 4,2% di Qualtrics, prevede di presentare una proposta per acquistare le azioni rimanenti dell'azienda e rimuovere il titolo dalla quotazione, ha affermato in un deposito. Il produttore di software SAP la scorsa settimana ha annunciato l'intenzione di tagliare 3.000 posti di lavoro, ovvero il 2,5% della sua forza lavoro globale, ed esplorare la vendita della sua quota rimanente del 71% in Qualtrics. Piattaforma SaaS per la gestione delle tariffe di trasporto, Freightify, ha raccolto $ 12 milioni in finanziamenti di serie A guidati da Sequoia Capital India, con la partecipazione di TMV e Alteria Capital, nonché degli investitori esistenti Nordic Eye Venture Capital e Motion Ventures. Si veda qui yourstory . Il round prevede una miscela di azioni e debiti. Utilizzerà i finanziamenti per rafforzare l'offerta di prodotti e aggiungere nuove funzionalità, espandere la presenza di vendita a livello globale, creare partnership di canale, rafforzare il marketing per guidare la crescita e aumentare la consapevolezza del marchio a livello globale man mano che si espande in nuove aree geografiche e segmenti. L'azienda assumerà attivamente anche in tutte le aree geografiche, in particolare a Chennai. Recentemente, la società di chip e soluzioni per auto intelligenti Oritek ha annunciato il completamento di diverse centinaia di milioni di yuan di round di finanziamento A1, questo round di finanziamento ha portato SDIC Fund, SAIC Venture Capital, Linxin Capital, SNDVC, Forebright Capital e Qingke Capital in un investimento congiunto. Si veda qui equalocean . Oritek è stata fondata dal team fondatore e dal fondo SDIC, i cui membri del team provengono da molte aziende di progettazione di chip di fama mondiale, con un'esperienza media di oltre 15 anni. Secondo il piano, Oritek costruirà una base di chip per l'"intera intelligenza automobilistica". Oritek fornisce chip e soluzioni serializzati a livello di sistema per l'architettura elettrica ed elettronica di terza generazione delle auto intelligenti. Con algoritmi intelligenti leader del settore e la consegna flessibile a più livelli di software e soluzioni, Oritek riduce notevolmente i costi di sviluppo e il tempo di on-board per i clienti per sviluppare nuovi prodotti e funzionalità. Real And Best ha completato un round di finanziamento di serie A+ da oltre 200 milioni di CNY, guidato da SDIC Venture Capital e seguito da PanLin Capital e Anxin Fondo Guosheng Weixin. Si veda qui equalocean . Il finanziatore Loyal Valley Capital continua a investire. BMD Capital ha agito in qualità di consulente finanziario esclusivo. I proventi raccolti in questo round saranno utilizzati principalmente nella promozione clinica delle pipeline di prodotti esistenti, nell'espansione delle pipeline precliniche e nell'espansione dei team di talenti. Fondata nel giugno 2018, Real And Best è un'azienda biotecnologica focalizzata sulla ricerca e sviluppo del virus RAVN ricombinante (rAAV). Ha una serie di brevetti e tecnologie leader a livello mondiale nella progettazione efficiente di cassette per l'espressione genica e nell'ottimizzazione della produzione vettoriale. Croda International Plc., una società britannica di prodotti chimici speciali, acquisirà un produttore di biomateriali sudcoreano Solus Biotech Co. per circa 350 miliardi di won ($ 285,9 milioni). Si veda qui kedglobal . SkyLake Equity Partners, una società di private equity sudcoreana, prevede di firmare un accordo venerdì per vendere una partecipazione del 100% in Solus Biotech a Croda, secondo fonti del settore industriale e di investment banking a Seoul giovedì. SkyLake aveva selezionato Solvay SA come offerente privilegiato per Solus Biotech alla fine dell'anno scorso, ma non è riuscita a vendere la società al produttore chimico belga poiché non è stato possibile raggiungere un accordo sui dettagli. Quindi, l'azienda PE si è rivolta ad altre società tra cui Croda, l'azienda tedesca di specialità chimiche Evonik Industries AG e il colosso statunitense della trasformazione alimentare ADM. Secondo quanto riferito, Croda ha deciso di rilevare Solus Biotech poiché la società è un importante produttore di ceramide, materiali costosi per prodotti per la cura della pelle e dei capelli, con una quota del 10% nel mercato globale, secondo le fonti. All Seas Capital, un gestore del credito privato focalizzato sull'Europa e guidato da ex dirigenti di KKR, ha raccolto 400 milioni di dollari per la sua prima strategia. Si veda qui alternativefundsinsight . Fin dall'inizio, All Seas Capital I ha già investito più della metà del rilancio in società in crescita tra cui Attivo Group, una società di pianificazione finanziaria, e Hakim Group, un'azienda di ottica, nel Regno Unito. L'azienda con sede a Londra "fornisce soluzioni flessibili di finanziamento a lungo termine alle principali imprese del mercato medio dell'Europa occidentale", secondo una dichiarazione di mercoledì. Marc Ciancimino e Cristobal Cuart, che hanno co-fondato e guidato il mezzanino europeo di KKR e l'attività azionaria privilegiata, hanno avviato All Seas nel 2019. Avevano investito 3,4 miliardi di euro (3,7 miliardi di dollari) in 45 attività prima di fondare l'azienda. Il New Mexico State Investment Council, Santa Fe, ha assunto nuovi impegni di fondi alternativi per un totale di 680 milioni di dollari, ha detto il portavoce Charles Wollmann in una e-mail. Si veda qui pionline . Il consiglio nella riunione del 24 gennaio ha approvato impegni fino a 225 milioni di dollari per il fondo di buyout del mercato medio TA XV-A e fino a 75 milioni di dollari per il fondo azionario per la crescita TA Select Opportunities Fund III-A, entrambi gestiti da TA Associates ; fino a $ 160 milioni a EQT Infrastructure VI, un fondo infrastrutturale gestito da EQT Partners , e fino a $ 60 milioni al suo veicolo di co-investimento; fino a $100 milioni ad Almanac Realty Securities IX, un fondo immobiliare a valore aggiunto gestito da Almanac Realty Investors; e fino a 60 milioni di dollari al fondo di acquisizione Bain Capital Insurance Fund. Il braccio di private equity di Morgan Stanley che si concentra sulle società del mercato medio ha dichiarato mercoledì di aver acquisito servizi ambientali e società di consulenza Apex Companies. Si veda qui pe-insight . Morgan Stanley Capital Partners ha dichiarato che l'attuale proprietario di Apex, Sentinel Capital Partners, manterrà una quota di minoranza nella società dopo la chiusura dell'accordo. Apex, con sede a Rockville, nel Maryland, offre infrastrutture idriche, consulenza ambientale, sociale e di governance (ESG) e altri servizi. Wall Street ha rafforzato la sua attenzione sul segmento ESG a seguito della pressione degli investitori per tagliare i finanziamenti ai settori che contribuiscono all'uso di combustibili fossili. In un panorama di investimenti arido, Lulalend, un prestatore digitale con sede in Sud Africa che si occupa di piccole e medie imprese (PMI) svantaggiate, ha finalizzato un round di finanziamento di serie B da 35 milioni di dollari (600 milioni di rand). Si veda qui ventureburn . Lulalend utilizzerà il capitale per ampliare la propria attività e affrontare il persistente divario creditizio delle PMI del Sud Africa, che secondo l'International Finance Corporation è stimato in oltre $ 20 miliardi all'anno. Il round di finanziamento di serie B da 35 milioni di dollari di Lulalend è stato guidato da Lightrock, l'investitore di impatto globale, con la partecipazione di nuovi investitori l'istituto tedesco di finanziamento dello sviluppo DEG, Triodos Investment Management e Women's World Banking, nonché investitori esistenti The International Finance Corporation (IFC) e Quona Capitale. L'approccio digitale dell'azienda, insieme al suo algoritmo di valutazione del credito proprietario, le ha consentito di offrire un servizio più rapido, più semplice e più trasparente per consentire alle PMI di accedere ai finanziamenti aziendali. Shamrock Capital (Shamrock), una società di investimento con sede a Los Angeles specializzata in media, intrattenimento, comunicazioni e settori correlati, ha chiuso definitivamente Shamrock Capital Content Fund III, che acquisirà un portafoglio diversificato e globale di contenuti e diritti multimediali, con oltre $ 600 milioni di impegni, superando il suo obiettivo di $ 500 milioni. Si veda qui proivateequitywire . SCCF III, il terzo fondo azionario per la Content Strategy di Shamrock, seguirà lo stesso mandato dei suoi due fondi precedenti e collaborerà con creatori e proprietari di contenuti, mirando all'acquisizione di portafogli premium e cash flow in film, televisione, musica, videogiochi, diritti sportivi e altre forme di contenuto. La Content Strategy di Shamrock, lanciata con lo Shamrock Capital Debt Opportunities Fund nel 2020, ha raggiunto $ 2 miliardi di AUM.
Nordic Eye Investments
26 Investments
Nordic Eye has made 26 investments. Their latest investment was in Freightify as part of their Series A on February 2, 2023.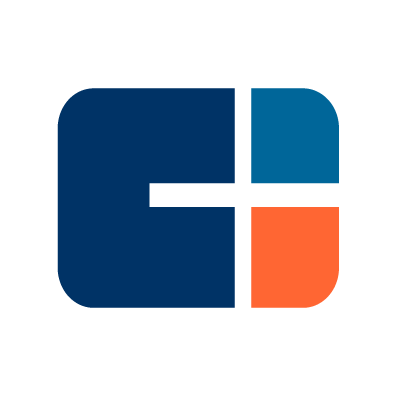 Nordic Eye Investments Activity Nordic Eye Portfolio Exits
1 Portfolio Exit
Nordic Eye has 1 portfolio exit. Their latest portfolio exit was Coinify on August 02, 2021.
Nordic Eye Team
5 Team Members
Nordic Eye has 5 team members, including current Chief Financial Officer, Henrik Starup.
Compare Nordic Eye to Competitors