Search company, investor...
About Niklas Zennstrom
Niklas Zennstrom is an entrepreneur, partner of venture firm Atomico Ventures and an angel investor. Amongst his entrepreneurial efforts, he is perhaps most famous for co-founding Skype. He also co-founded Joost and Kazaa. Niklas co-founded Skype in 2003 to offer consumers worldwide a free software for making superior-quality calls using their computer. Skype has since expanded its offering for all major computing platforms - Linux, MAC & PC and mobile/ handheld devices. With more than 75 million registered users (hopelessly outdated by the time you read this!), Skype is the fastest growing communications phenomenon in history. Prior to Skype, Niklas founded and served as CEO at Joltid, a software company that develops and markets peer-to-peer (P2P) solutions and traffic optimization technologies for service providers. Niklas co-founded and served as CEO of KaZaA, the consumer file-sharing sensation that became the worlds most downloaded Internet software in 2003. Niklas also co-founded Altnet, the worlds first secure P2P network that promotes commercial content and integrates the full value chain of promotion, distribution, and payment for digital content. Altnet was the worlds largest issuer of DRM licenses. Niklas was CEO of the European everyday.com portal, and held various business development roles at get2net. He started his professional career at Tele2, when there were only 23 employees, with the goal to expand the business footprint across Europe. Today Tele2 is the leading consumer-oriented pan-European telecom operator present in 23 countries. Niklas Zennström holds dual degrees in business and MSc Engineering Physics/ computer science from Uppsala University in Sweden. He spent his final year at University of Michigan, Ann Arbor. When Niklas is not creating new cutting-edge disruptive businesses, he enjoys sailing, skiing, outdoor activities and travelling. Niklas is happily married.
Are you an investor?
Submit your portfolio details now to be considered in our investor rankings.
Latest Niklas Zennstrom News
Spotify CEO's Health-Tech Venture, Neko Health, Secures €60 Million for Global Expansion
Jul 6, 2023
Sweden founded comoany, Neko Health has secured an impressive €60 million ($65.4 million) in venture capital, marking a significant stride towards global expansion. Renowned tech entrepreneur Niklas Zennstrom, co-founder of Skype, and Klaus Hommels, founder of Lakestar, are notable figures participating in the investment round. Ek's involvement in Neko Health reflects his dedication to health innovation, a cause close to his heart. "I've spent more than 10 years exploring the untapped potential of health-care innovation," Ek revealed in a recent statement. "We are dedicated to building a health-care system that focuses on prevention and patient care, aiming to serve not just our generation, but those that follow." Neko Health's USP lies in its proprietary, cutting-edge 3D scanner. Their clinics, equipped with this revolutionary technology alongside other diagnostic tools, offer comprehensive health checks. This 3D scanner integrates a variety of sensors that, when coupled with the company's artificial intelligence software , can instantly identify potential skin conditions, such as abnormal moles, and provide crucial data related to cardiovascular health. In a recent interview, Neko Health's CEO Hjalmar Nilsonne, proudly elaborated on their unique model, "We have our own nurses, doctors and specialists. We have dermatologists employed just to review the skin images. We have a doctor on site who can make qualified medical judgments for anything that comes up." Neko Health's first clinic, which opened in February in Stockholm, offers a full-body examination for €250. This 10-to-20-minute examination, followed by a doctor's review, has already attracted more than a thousand customers. Nilsonne has noted that thousands more are on a waiting list, and around 80% of their current clientele have already prepaid for follow-up scans in a year's time. With the spectre of Theranos' downfall looming over health-tech startups, investor scrutiny is expected to be heightened. Nilsonne, however, remains unfazed, confident that Neko Health's backers appreciate their transparent approach. Unlike Theranos, whose secretive practices led to its downfall, Neko Health operates with transparency at its core. "We're pretty darn transparent about what we do and how it works," Nilsonne confidently stated. Nilsonne recalled that Ek reached out to him in 2018, around the time of Spotify's IPO, expressing his desire to do something meaningful for the world. With Nilsonne's previous company, Watty, being wound up, the timing was perfect to focus on a new venture in healthcare. The €60 million investment is set to propel Neko Health's expansion to other European countries. The company's website had recently posted a job opening for a doctor in London, indicating plans to establish a clinic in the UK despite Brexit concerns. Nilsonne explained their choice, "We've been told by so-called experts that with Brexit and everything, maybe the UK should be the last market we look at. But we feel different We would love to contribute to the UK. It's a great country and we hope we will be able to do something there soon." What sets Neko Health apart is not just its advanced diagnostic technology or team of dedicated medical professionals. Rather, it's the vision of its co-founders, Ek and Nilsonne, who wish to transform healthcare to focus more on prevention and patient care. With their transparent approach, ground-breaking technology, and now, a considerable financial boost, Neko Health is well on its way to redefine the future of healthcare. Time will tell how their journey unfolds, but one thing is certain: their dedication to providing top-notch healthcare services that cater to future generations is unshakeable. In this venture, Ek has successfully intertwined the worlds of technology and healthcare, proving once again that the tech industry's capacity to innovate and make a significant social impact extends far beyond the realms of entertainment and communication. Neko Health stands as a beacon of hope, demonstrating how technology can be utilised to enhance patient care, improve diagnostics, and potentially, save lives. While the global expansion of Neko Health, starting with a move into the UK, presents new challenges, it also opens up opportunities for this revolutionary service to reach more people. Nilsonne, Ek, and their team are poised to bring a new standard of healthcare to the world, one scan at a time. Related Articles
Niklas Zennstrom Investments
20 Investments
Niklas Zennstrom has made 20 investments. Their latest investment was in Isometric as part of their Seed VC on July 7, 2023.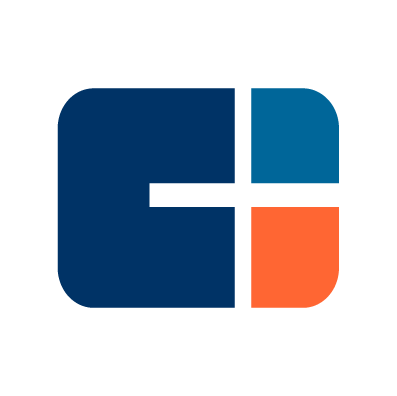 Niklas Zennstrom Investments Activity Niklas Zennstrom Portfolio Exits
4 Portfolio Exits
Niklas Zennstrom has 4 portfolio exits. Their latest portfolio exit was Wolt on November 09, 2021.
Loading...