Search company, investor...
Are you an investor?
Submit your portfolio details now to be considered in our investor rankings.
Latest Never Say Never News
Autos: Never say never
Nov 2, 2023
BIPL 22.75Increased By▲ 1.14 (5.28%) BOP 4.32Increased By▲ 0.01 (0.23%) CNERGY 3.91Increased By▲ 0.01 (0.26%) DFML 15.25Decreased By▼ -0.15 (-0.97%) DGKC 56.80Increased By▲ 1.30 (2.34%) FABL 24.69Increased By▲ 0.09 (0.37%) FCCL 13.85No Change▼ 0.00 (0%) FFL 6.95Increased By▲ 0.05 (0.72%) GGL 11.20Increased By▲ 0.06 (0.54%) HBL 93.50Decreased By▼ -2.00 (-2.09%) HUBC 104.35Increased By▲ 0.35 (0.34%) HUMNL 5.60Decreased By▼ -0.05 (-0.88%) KEL 3.20Decreased By▼ -0.02 (-0.62%) LOTCHEM 25.50Increased By▲ 0.11 (0.43%) MLCF 36.45Increased By▲ 0.21 (0.58%) OGDC 101.60Increased By▲ 0.92 (0.91%) PAEL 14.06Increased By▲ 0.15 (1.08%) PIBTL 4.74Increased By▲ 0.11 (2.38%) PIOC 106.50Increased By▲ 0.99 (0.94%) PPL 82.49Increased By▲ 1.31 (1.61%) PRL 21.90Increased By▲ 0.32 (1.48%) SILK 0.95Decreased By▼ -0.02 (-2.06%) SNGP 51.94Increased By▲ 0.24 (0.46%) SSGC 10.12Decreased By▼ -0.07 (-0.69%) TELE 7.35Increased By▲ 0.14 (1.94%) TPLP 12.10Decreased By▼ -0.10 (-0.82%) TRG 72.24Increased By▲ 0.74 (1.03%) UNITY 24.15Increased By▲ 0.15 (0.63%) WTL 1.30Increased By▲ 0.01 (0.78%) BR1005,332Increased By43.9 (0.83%) Autos: Never say never Follow us After a colossal 40 percent reduction in vehicle sales in the first quarter year on year, automobile assemblers are biting the bullet and slashing prices, offering discounts and deals, the whole nine yards! Companies are citing rupee appreciation as the reason for these price reductions, but their financials suggest otherwise. They have to bring volumes up, rupee appreciation or not. Despite being a volumetric market leader, Pakistan Suzuki (PSX: PSMC) has had some of the toughest time since FY18 began. Since Jun-18, the company incurred quarterly losses in 12 out of the 21 quarters under study. As the graph suggests, the company's prices were not keeping up with the costs it incurred during production. In only recent quarters, the company raised prices enough to get far ahead of its costs, but its income flows barely come up for breath. Though Honda has been more or less profitable, in the last two recorded quarters, it incurred a loss of Rs824 million and made a small profit in the succeeding quarter of Rs145 million, saved by customer advances that show up in "other income".Though the company raised prices significantly in the past year, it seems nothing could prepare it for the costs of production it would incur—the latter higher than revenue, for every unit sold. Indus Motors, however, is in a league of its own. Despite declining volumes, it has managed to sell a higher share of SUV/IMVs than ever before, which should be attributed to its improving strength. Illustratively, in FY23, Fortuner and Hilux models were 39 percent of the company's total CKD sales compared to 24 percent last year, and 18 percent the year before that. In the last two quarters of FY23, the company tried to make up for its rising costs (See graph) through substantially improved revenues but in the previous quarters, its costs were piling up while revenues were stagnant or falling below. Though the company earned solid profits (Rs 9.6billion in FY23), and also offered dividends to its shareholders, its margins had shrunk to 4 percent—the lowest margins in its recorded history. This is not an easily ignorable number! In fact, at 84 percent of before-tax earnings, it was once again "other income" that saved the day after a significant drop in EBITDA during the year (down 57%). The industry is visibly struggling, and the response is price reduction which coincides with a breather in the form of rupee appreciation. Except for Suzuki, nearly all players have reduced prices and/or offered discounts on different models to offload their inventories and give a boost to volumes.Honda and Kia have also come up with car schemes of their own to make the higher prices palatable to the prospective buyer by offering instalment plans—Honda targeting HR-V, BR-V, Aspire buyers while Kia's offer is limited to its least desirable vehicle Sorento. One might "appreciate" how automakers are finally reducing prices when the rupee appreciates, but these price reductions represent more than just that. In the past, the relationship between PKR-dollar parity and automobile prices has been typically unidirectional where prices are raised once rupee depreciates, but when the rupee appreciates, assemblers wait it out until it depreciates again and hold off a fresh price increase. The truth is, warning bells have been wrung and assemblers need volumes.
Never Say Never Investments
1 Investments
Never Say Never has made 1 investments. Their latest investment was in READY TO FASHION as part of their Seed VC on September 9, 2017.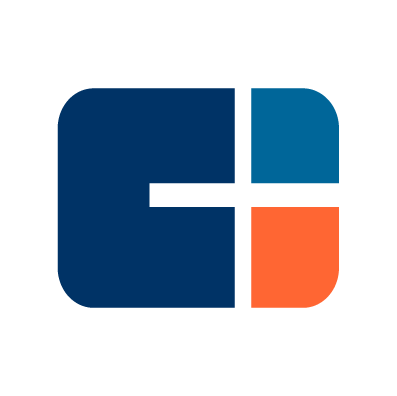 Never Say Never Investments Activity | Date | Round | Company | Amount | New? | Co-Investors | Sources |
| --- | --- | --- | --- | --- | --- | --- |
| | | | | | | |
| | |
| --- | --- |
| Date | |
| Round | |
| Company | |
| Amount | |
| New? | |
| Co-Investors | |
| Sources | |
Loading...