Search company, investor...
Corporation
Navigant Consulting
BUSINESS PRODUCTS & SERVICES | Consulting & Outsourcing / Management & Strategy Consulting
navigant.com
About Navigant Consulting
Navigant offers a range of advisory, consulting, outsourcing, and technology services to clients facing transformational change and significant regulatory or legal pressures.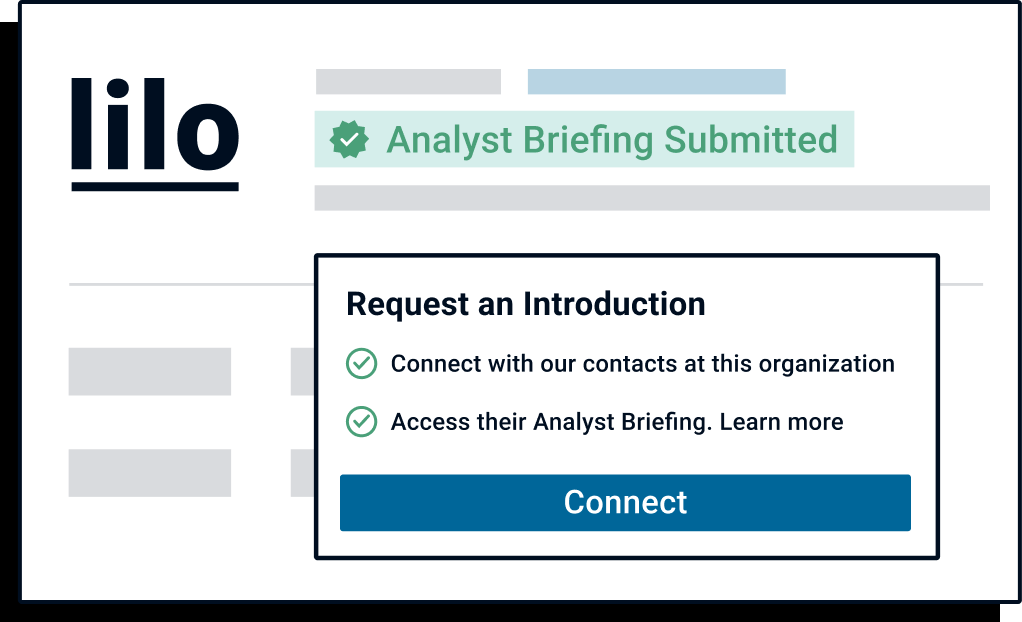 Want to inform investors similar to Navigant Consulting about your company?
Submit your Analyst Briefing to get in front of investors, customers, and partners on CB Insights' platform.
Latest Navigant Consulting News
Top 10 Best Compliance Consulting Companies In USA 2023
Apr 25, 2023
Top 10 Best Compliance Consulting Companies In USA 2023 Top 10 Best Compliance Consulting Companies In USA 2023 Share INTRODUCTION Compliance consulting companies in the US have had a rapidly growing presence in recent years. This is due to an increased focus on regulations and compliance standards across all industries, as well as a need for companies to stay up-to-date with rapidly changing rules and regulations. Related Articles April 25, 2023 In 2023, these companies can provide expertise in areas such as risk management, internal audit, IT security, human resources and privacy, among others. They often use data analytics, artificial intelligence , and technology to help organizations achieve regulatory goals. Compliance consulting companies help businesses develop and implement policies and procedures to ensure they remain compliant with applicable laws and regulations. Additionally, these companies often provide services such as education, training, and ongoing monitoring to ensure compliance with various regulations . By offering these services, compliance consulting companies can help organizations reduce the risk of fines and other penalties associated with non-compliance. IMPORTANCE Compliance consulting companies in the US are becoming increasingly important in 2023 as more businesses strive to meet stringent compliance requirements. Compliance consultants can help organizations identify gaps in existing processes , procedures, and controls and create solutions to address them. They can also help organizations design and implement effective compliance programs that meet federal and state regulatory requirements . In addition to helping organizations comply with regulations, compliance consultants provide valuable insights into industry best practices. They can help develop policies and procedures for employee training, risk management, data privacy and security, and legal compliance. These professionals have the necessary knowledge and experience to help businesses stay ahead of the ever-changing regulatory landscape. Compliance consulting companies play a vital role in helping organizations understand how to manage their finances and operations better. They can help in areas such as budgeting, accounting, financial reporting, audit preparation, and tax return preparation. Furthermore, they can provide guidance to ensure compliance with local, state, and federal laws and regulations. Finally, compliance consulting companies provide essential support to businesses so they can navigate the complexities of the legal system. They can provide advice on contracts, patent and copyright law, labour and employment laws, consumer protection laws, antitrust regulations, and other legal issues. This allows businesses to remain compliant and competitive in the highly regulated business world. Here are the top 10 best compliance consulting companies in USA in 2023 Deloitte – Deloitte is a world-leading professional services firm that provides audit and assurance, consulting, financial advisory, risk advisory, tax, and legal services to clients across the globe. Headquartered in London, Deloitte has offices in over 150 countries, with 250,000 professionals providing services in those locations. Deloitte's mission is to make an impact that matters, helping its clients to solve their most complex business problems. Through its diverse range of offerings, Deloitte helps its clients to become more agile, integrated, and innovative. Deloitte sets itself apart from other firms by providing its clients with a comprehensive suite of solutions that are tailored to meet their needs and to make a difference in their businesses. At the core of Deloitte's strategy is its commitment to creating lasting value for its clients through diverse perspectives, deep industry knowledge, and cutting-edge technology. With its commitment to quality and excellence, Deloitte strives to be the go-to firm for all of its clients' critical decisions. PwC – PwC is a leading professional services firm that provides audit, tax, consulting and technology solutions to clients around the world. With over 250,000 employees in 158 countries, PwC is one of the largest professional services networks in the world. PwC works with clients across many industries and sectors, providing a wide array of services and advice. The firm's clients range from large companies such as banks and retailers to government agencies and nonprofit organizations. PwC has an extensive global network of offices, which allows it to provide prompt, tailored local solutions to its clients. This extensive reach also allows the firm to take advantage of emerging markets, as well as access to global data and insights. PwC's services are designed to help clients make better decisions, reduce costs and drive profitable growth. The company also offers extensive expertise in areas such as cybersecurity, risk management, cloud computing, sustainability and artificial intelligence. In addition to its traditional audit, tax and consulting services, PwC helps clients to become digitally savvy and develop their business processes. Additionally, PwC has educational programs and resources to help businesses stay abreast of the latest trends in the industry. PwC is committed to creating a diverse and inclusive workplace. It works closely with its clients to create a safe environment for all employees and promotes diversity and inclusion as part of its core values. PwC is committed to helping its clients build a stronger future by combining research, technology and innovative thinking to develop sustainable solutions. KPMG – KPMG is a professional services firm headquartered in Amstelveen, Netherlands. It is one of the Big Four auditors, along with Deloitte, EY, and PwC. KPMG provides audit, tax, and advisory services to clients in a variety of industries across the globe. The company operates in more than 150 countries and has over 200,000 employees worldwide. KPMG's core values are integrity, respect for people, and excellence. KPMG's commitment to these values is demonstrated through its ethical business practices and its commitment to sustainability. KPMG takes an integrated approach to problem-solving, combining the insights of their global teams with the deep knowledge of their local experts to develop tailored solutions for their clients. They strive to understand their clients' needs, whether that means helping them navigate complex regulations or managing risk and compliance. KPMG also provides assistance to governments and public sector organizations. They help governments meet their objectives by providing financial advice, improving internal controls and systems, and training staff. The company is dedicated to developing long-term relationships with its clients and building trust and confidence. As a result of their commitment to their clients, KPMG has been consistently ranked as a top provider of audit, tax, and advisory services. EY – Ey is a cutting-edge technology company that focuses on providing innovative solutions for the modern consumer. They specialize in creating products and services that make life easier, more efficient, and more secure. Their mission is to use technology to make the world a better place. One of their flagship products is an AI-powered virtual assistant that can be used to automate tasks like scheduling meetings and managing emails. This product has revolutionized the way people work and manage their time. The virtual assistant not only saves time but also helps people stay organized and productive. Ey also provides secure cloud-based software for businesses to store data, manage projects, and collaborate with colleagues. The software is designed to be easy to use and highly secure, giving customers peace of mind. Additionally, Ey offers comprehensive customer support, providing users with access to online tutorials and help articles. The company also offers a range of security solutions, including identity management, malware protection, and intrusion detection. These solutions help protect businesses from cyber-attacks, ensuring their systems remain secure. Ey has made waves in the industry by releasing groundbreaking technologies such as facial recognition, robotics, and machine learning. These technologies are always designed with an emphasis on user experience, making them easy to use and intuitive. Overall, Ey is a leading technology company with a strong commitment to innovation and customer satisfaction. Its focus on user experience and security makes it a valuable partner for businesses of all sizes. Accenture – Accenture is a global professional services company with offices in more than 120 countries. It provides strategy, consulting, digital, technology and operations services to clients across a wide range of industries, including finance, health care, telecommunications, automotive and more. Founded in 1989, Accenture now employs over 500,000 people around the world. The company focuses on helping its clients become high-performance businesses and governments by providing innovative solutions that combine digital technologies, analytics and industry expertise. Accenture's core strengths include strong analytical capabilities, business process optimization, deep industry knowledge and innovative use of technology. These strengths help Accenture create value for its customers by transforming their business processes, leveraging data insights and enabling them to serve their customers better. Accenture also invests heavily in developing new technologies, such as artificial intelligence and blockchain, to increase efficiency and responsiveness to customer needs. Accenture strives to promote diverse and inclusive work environments where everyone can make meaningful contributions. It encourages employees to share their ideas, think independently and take risks. Furthermore, Accenture values innovation and encourages its teams to develop new products and services that solve customer problems. In addition, Accenture is committed to corporate social responsibility and works on initiatives related to education, community development, sustainability, inclusion and diversity. Crowe – Crowe Company is a global accounting, consulting, and technology services firm based in the United States. Founded in 1942, they have offices in over 100 countries, providing auditing, tax, risk and financial advisory services to clients in diverse industries. Their mission is to build trust in society by helping organizations and individuals improve their business performance. Crowe's expertise covers a range of areas, including corporate finance, taxes, risk management, technology, and analytics. They provide innovative solutions to help businesses become more successful and create long-term value for stakeholders. With its highly collaborative and agile culture, Crowe Company is committed to investing in the development of its people, embracing diversity and inclusion, and striving to make a positive difference in the world. Crowe's specialized departments provide services to meet the specific needs of clients from different industries. These include financial services, healthcare, real estate, manufacturing, retail, hospitality, energy, media, and government. The company also offers specific services for family-owned and small businesses, such as tax planning and succession planning. Crowe emphasizes the importance of building strong relationships with clients and provides a wide array of resources to help them succeed. They also offer training programs and certifications for employees, as well as mentorship and professional development opportunities. In addition to working with clients, Crowe also plays an active role in the community and donates to several charitable causes each year. Through their commitment to service excellence and innovation, Crowe Company has earned numerous awards and recognitions. They are consistently listed on Fortune's "100 Best Companies to Work For" list, and named one of the "World's Most Ethical Companies" by Ethisphere Institute. They are also accredited as an AICPA Recognized Firm and are members of the Institute of Chartered Professional Accountants. Grant Thornton LLP – Grant Thornton LLP is one of the world's leading professional services networks of independent accounting and consulting firms. With revenue of over US$7 billion and approximately 58,000 employees across more than 130 countries, Grant Thornton provides audit, tax, and advisory services to public and private clients. In the United States, the firm has grown substantially since its founding in 1924 and now includes approximately 7,000 people in offices in 50 states. The firm is known for its culture of quality, integrity, and respect and its commitment to creating value for its clients, colleagues, and the communities in which it operates. Grant Thornton's expertise helps organizations with their most complex financial and operational issues, from developing strategies and solving problems to implementing corporate governance programs and managing risk and compliance. The firm also works closely with clients to support their sustainability objectives and provide assurance services that demonstrate transparency and accountability. Grant Thornton is a member of the Forum of Firms and participates in the Global Public Policy Committee, an international network of leading accounting and audit firms. Navigant Consulting – Navigant Consulting provides a wide range of services to companies across the world. With over 2,400 professionals in locations worldwide, Navigant offers extensive expertise in disputes and investigations, corporate finance, transactions and restructuring, digital solutions, operations performance, risk and compliance, and strategy. Navigant has worked with a variety of clients, including governments, Fortune 1000 companies, universities, and public-sector organizations. They have experience with healthcare providers, energy companies, financial institutions, retailers, manufacturers, and technology companies. They offer solutions for challenges that are specific to their client's industries, as well as broader solutions for any organization. Navigant works with clients to identify challenges and develop strategies to overcome them. This includes understanding the needs of stakeholders, assessing risks, analyzing competitors, developing innovative solutions, and implementing plans. They also provide project management, strategic advice, and creative problem-solving to ensure success. Navigant's team of experienced professionals is highly knowledgeable and experienced in their respective fields. This ensures that they can provide the highest quality service to their clients. Their team is made up of individuals from different backgrounds and with different specialities, creating an environment of collaboration and support. Navigant also works with its clients to ensure that they are prepared to face whatever challenges they may encounter. They use data-driven analytics and insights to create tailored solutions that are designed to help businesses succeed. They also provide thought leadership, research capabilities, and deep industry knowledge to their clients. Navigant Consulting is dedicated to helping its clients improve performance and achieve long-term success through innovative solutions and exceptional customer service. They strive to be a trusted partner who can provide the resources and expertise needed to solve complex business challenges. BDO USA, LLP – BDO USA, LLP is a leading professional services firm providing assurance, tax, financial advisory and consulting services to a wide range of publicly traded and privately held companies. Founded in 1910, the firm serves clients through more than 60 offices and over 500 independent alliance firm locations nationwide. At BDO USA, LLP, our purpose is to help people thrive every day. We provide industry-leading assurance, tax, financial advisory and consulting services to a wide range of clients, including corporate entities, entrepreneurs, high-net-worth individuals, non-profit organizations and government entities. Our professionals have extensive experience in areas such as audit and assurance, tax, risk management, technology, finance and accounting, capital markets and more. We have a deep understanding of the unique complexities of different industries and the expertise and resources to help our clients reach their goals. Our clients benefit from our commitment to delivering exceptional client service. Every member of our team is committed to doing what it takes to exceed our client's expectations and to make sure they receive the best service possible each time they work with us. With a culture that emphasizes collaboration, trust and respect, we strive to create an environment that encourages shared learning and development opportunities. We also believe in giving back to the communities in which we live and work, and we actively engage in philanthropic activities throughout the year. BDO USA, LLP is proud to be a part of the BDO global network of member firms and the sixth-largest professional services network in the world. Protiviti – Protiviti is a global consulting, risk and internal audit, and technology solutions company. Founded in 2002, Protiviti has over 4,200 professionals in 85 offices worldwide, working with clients to identify and solve complex problems related to finance and accounting, technology, operations, data analytics, governance, risk and compliance. Protiviti's goal is to help organizations achieve their business objectives by providing them with independent, objective advice and solutions that enable them to manage their risks better. Protiviti helps companies strengthen their internal controls, improve the efficiency of their processes, and gain insights from data and analytics. The company works with its clients to customize solutions to their needs and provide them with a cost-effective approach to addressing their challenges. Additionally, Protiviti's suite of services includes IT risk assessments, information security, program management and process improvement, enterprise risk management, regulatory compliance, and fraud prevention and detection. Protiviti also provides training and education services to help ensure that organizations have the knowledge they need to succeed. The company offers on-site and online courses in areas such as financial management, regulatory compliance, and risk management, as well as certification programs. In addition to its professional services, Protiviti also publishes thought leadership content to educate businesses on their current challenges and help them make informed decisions. The company's blog covers topics such as cybersecurity, corporate governance, risk management, and data privacy. Furthermore, Protiviti holds annual events and seminars around the world, which provide a platform for industry experts to discuss the latest trends and developments in their fields. The company also participates in conferences and trade shows throughout the year, allowing it to stay up-to-date on emerging technologies and industry best practices. CONCLUSION 2023 has seen a huge rise in the number of compliance consulting companies in the United States. These services provide businesses with expert advice and support on a wide range of topics, such as regulatory compliance, industry best practices, data security, and risk management. Companies have been turning to these services to ensure they are up-to-date and compliant with all the latest laws, regulations, and standards. With the new regulations coming into effect, the demand for compliance consulting firms only continues to grow. As a result, many companies have invested heavily in this sector to provide comprehensive solutions that help organizations navigate increasingly complex regulatory environments.
Navigant Consulting Acquisitions
11 Acquisitions
Navigant Consulting acquired 11 companies. Their latest acquisition was Quorum Consulting on November 02, 2017.
Date

Investment Stage

Companies

Valuation

Valuations are submitted by companies, mined from state filings or news, provided by VentureSource, or based on a comparables valuation model.

Total Funding

Note

Sources
| | | | | | |
| --- | --- | --- | --- | --- | --- |
| Date | | | | | |
| Investment Stage | | | | | |
| Companies | | | | | |
| Valuation | | | | | |
| Total Funding | | | | | |
| Note | | | | | |
| Sources | | | | | |
Navigant Consulting Partners & Customers
10 Partners and customers
Navigant Consulting has 10 strategic partners and customers. Navigant Consulting recently partnered with Connecticut Green Bank on April 4, 2022.
Navigant Consulting Team
25 Team Members
Navigant Consulting has 25 team members, including current Chief Executive Officer, Ariane Gindap.
| Name | Work History | Title | Status |
| --- | --- | --- | --- |
| | | | |
| | | | |
| | | | |
| | | | |
| | | | |
| | | | | | |
| --- | --- | --- | --- | --- | --- |
| Name | | | | | |
| Work History | | | | | |
| Title | | | | | |
| Status | | | | | |
Compare Navigant Consulting to Competitors
Discover the right solution for your team
The CB Insights tech market intelligence platform analyzes millions of data points on vendors, products, partnerships, and patents to help your team find their next technology solution.
Request a demo