Search company, investor...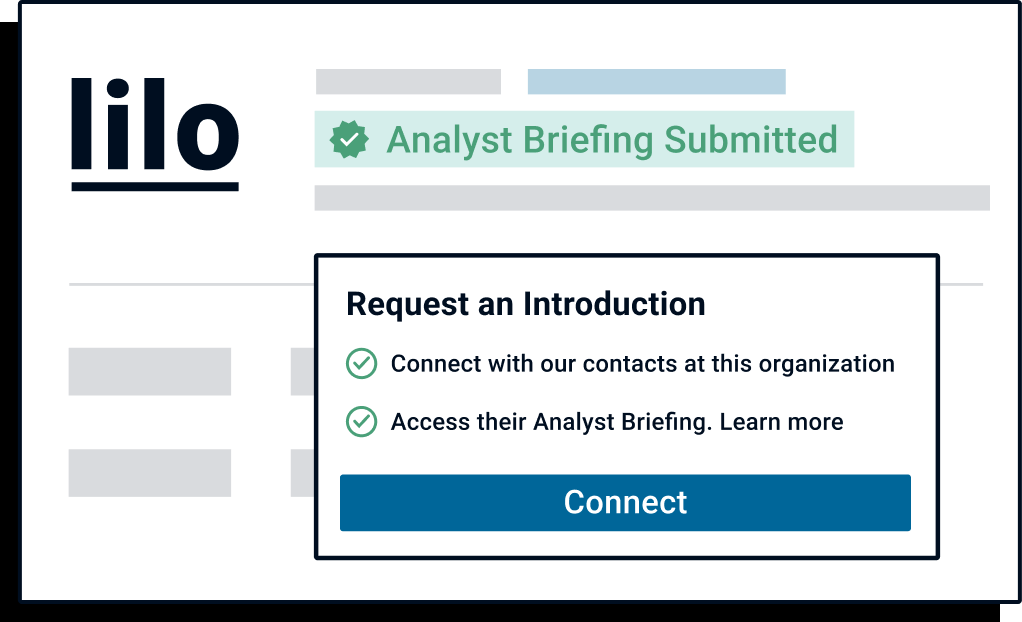 Want to inform investors similar to Nader Alaghband about your company?
Submit your Analyst Briefing to get in front of investors, customers, and partners on CB Insights' platform.
Latest Nader Alaghband News
How digital pathways are changing healthcare
Jul 9, 2021
July 9, 2021 As demonstrated throughout COVID, digital health is no longer experimental. Digital technologies are proving their value by allowing for better care, improved adherence and a more connected ecosystem between doctors, patients and pharma. Ampersand Health has been working in the space since 2015 and has seen it evolve from a niche approach with limited acceptance to widespread acceptance and deployment across disease areas in a matter of years. We sat down to talk to the founders about their journey and the future of healthcare. We are at the beginning of a "new era" in healthcare, driven by digital technologies that are bringing patients and physicians closer together, taking pressure off healthcare systems and making self-care more accessible than ever. That's according to Dr Gareth Parkes – a full-time gastroenterologist who co-founded Ampersand Health, which develops digital therapeutics for inflammatory bowel disease (IBD) and other immune mediated inflammatory diseases (IMIDs). "We're already seeing mental health interventions paving the way in this, because approaches like CBT and Acceptance and Commitment Therapy lend themselves so well to digital," he says. "There's an enormous market for similar approaches in other disease areas. "In an ideal world, we'd like every patient to have their own pain specialist, psychologist, dietitian, etc., but the reality is that the healthcare systems like the UK's NHS cannot provide that. "Where I see the digital revolution having the biggest impact is in democratising healthcare and allowing almost anyone to have access to these services at scale, and at a much lower cost." "There have always been activated and engaged patients who take care of themselves well," adds Nader Alaghband, co-founder and CEO of Ampersand. "But, by lowering barriers to better self-care, digital therapeutics are allowing even more people to look after their own wellbeing, with resultant improvements in quality of life and mental health." "With patients providing insights into their medications on a weekly, or even daily basis, we can collect unique, real-world data that would have previously been impossible to gather"  "Combining those sources – such as patient reported outcomes, medication adherence, digital biomarkers – with traditional clinical tools like blood tests allows us to collect unique, real-world datasets that clinicians and researchers can benefit from in a variety of different ways." "Improvements in the quality and flow of data between primary care, secondary care and the patient leads to an infinitely better overall level of communication," says Parkes, "which in turn leads to more engaged and educated patients. "We know that patients who understand their medications and their disease – e.g. how long a medication might take to be effective or what non-adherence might lead to – are more activated, have higher levels of medicine adherence, and are more likely to do better in the long term. "One big NHS buzzword at the moment is patient-initiated follow-up (PIFU), and you need tools to enable that by allowing patients to report how they are doing efficiently and substantively. That way we can see who needs to be seen urgently, and who can actually stay out of the hospital for the time being." Alaghband notes that allowing clinicians to remotely monitor patients in this way also gives doctors data that helps identify the patients that should be on advanced treatment. "Likewise, advanced treatments come with pretty significant audit and data collection requirements. Doctors will often have to collect patient reported outcome measures (PROMs) at specific intervals in order to keep a patient on a particular course of treatment, so automating data collection makes life easier for physicians and helps reduce barriers to prescribing." Bu Hayee, co-founder and joint chief medical officer at Ampersand and clinical lead at NHSX – the healthcare system's digital transformation unit – says digital therapeutics are "unquestionably" going to be a huge part of the way the NHS develops its services over the next few years. "We need to focus on how we're going to implement digital as a standard way of working within the NHS. We're not talking about replacing the existing healthcare model – but it's more efficient, it's better for patients, and it's more auditable, traceable, and secure." Hayee notes that while not every patient will want or be able to use digital therapeutics, widespread adoption in health services will result in benefits for everyone. "It will free up staff time, result in fewer outpatient appointments, improve disease control and reduce unplanned visits to emergency departments. It's going to enable us to deliver more efficient, effective and responsive care for everyone, regardless of whether or not they are actually using digital tools." Digital therapeutics in practice Ampersand's own tech seeks to bring all these benefits to a disease area physicians and patients often find particularly difficult to manage – immune-mediated inflammatory conditions including inflammatory bowel disease. "Inflammatory conditions like Crohn's or rheumatoid arthritis are characterised by periods of relapse and remission that are difficult to predict – but the way that care gets delivered in a traditional model is very linear and episodic," says Alaghband. "You get a diagnosis, you get put on a treatment pathway, and then every three months for the rest of your life, whether you're in relapse or remission, you're supposed to show up at the hospital – often without purpose or benefit. "Gareth and Bu realised that if clinicians had better access to patient data between appointments, they'd be able to see who was well and who was unwell, and they could then focus their scarce clinical resources on the unwell." From left to right: Nader Alaghband, Gareth Parkes, Bu Hayee "There was previously very little support for patients in between appointments," Parkes says. "In the past we've offered things like telephone helplines or email addresses, but we were looking for something to try and help support patients throughout the year, or even throughout the whole of their lives." After searching, Parkes and Hayee discovered that there weren't any existing tools that fit their needs – so they decided to develop a solution themselves. The result was  My IBD Care , an app that provides information and courses to help patients manage their disease, allows them to log information about their appointments and medicines, and facilitates communication with doctors, among other functions. "Patients can answer questionnaires to provide PROMs, and the app links up with a clinical platform that the care team uses to understand what's going on," Parkes explains. Ampersand has also added CBT and acceptance therapy functions to the platform, focused on the psychosocial aspects of the disease – such as stress – as well as physical symptoms like pain and fatigue. The company has also expanded the platform into similar inflammatory conditions in rheumatology, dermatology and oncology . Parkes says that most of the app's functions were built based on patient insights. "We have a really active patient group that advises us, and we actually started this project by asking patients on Facebook what they wanted from their treatment. That included everything from being able to log their symptoms and communicate better with physicians to things we haven't implemented yet, like more support managing flares and diet." "We've tried to make My IBD Care as easy and as logical as possible for patients and HCPs to use," adds Hayee. "We wanted to ensure everything was only a couple of clicks away, and that there was as much automation as possible. We almost want people to forget about the operational side of things, and just be able to seamlessly interact with it – just as you would with your phone." Linking pharma & healthcare Beyond facilitating closer links between patients and physicians, the data generated by digital therapeutics can also help pharma get a better view of how patients are using and responding to treatments. "With patients able to provide insights into their medications on a weekly, or even daily basis, we can collect unique, real-world data that would have previously been impossible to gather," Parkes says. And by joining up pharma and healthcare, these tools can create an ecosystem where the two sectors are working together to put the patient at the centre of care, he says. Ampersand itself has worked with a number of pharma companies on a variety of projects – relating to PROM collection, automating audit requirements and clinical trials – and Parkes says a key advantage of such an approach for the industry is being able to utilise established, trusted apps. "This means companies aren't having to develop something entirely by themselves, and we can create tools that will allow collecting data, especially for a novel product coming to market, in really exciting ways." Alaghband notes that digital therapeutics like My IBD Care can easily provide these services without deviating from their core business. "We can stick to our main objective – to help doctors and patients improve care – but also find areas where those goals align with pharma's objectives – such as improving adherence to medicine." Regulation barriers The benefits of digital tools are becoming clear to almost every stakeholder in the system, then – but that does not necessarily mean it will be plain sailing for companies looking to get their products on the NHS, since regulatory paths surrounding digital therapeutics are still relatively nascent. Ampersand's platform is CE marked,regulated by the MHRA and is NHS-compliant by design, and Hayee says that gaining regulatory approval is essential in order for health systems to trust a digital therapeutic. But he acknowledges that gaining regulatory and other approvals can be extremely difficult, particularly when many digital health companies are relatively small and don't have the market access resources of big pharma. "The process can be incredibly laborious, time-consuming, and painful," he says. "Every single hospital has a different process and a different set of forms to fill in." "It's almost the equivalent of having a mini-MHRA at every hospital," Parkes adds. "Why it isn't centralised, I don't understand. "Things are improving though, and MHRA, NICE, NHSX and other organisations are all on a rapid learning curve. "It wasn't that long ago that we were basically standing by the door waiting for them to develop these pathways. They were probably not quite sure where to put digital therapeutics, and so they erred on the side of caution, but I think that will ease in the next few years." NHSX, for example, has recently launched its Digital Technology Assessment Criteria (DTAC), which aims to begin harmonising national approvals of digital tools. "At the very least, DTAC will reassure an individual hospital IT team on the ground that a form of diligence has been undertaken for a product," Hayee says. Beyond this, though, the team at Ampersand believe the NHS is generally quite keen to adopt digital tools as much as possible. "The Long Term Plan has already set out that digital health needs to be a key pillar of the NHS in the future – largely from a cost savings point of view," says Parkes. "Across the board, people want patients to have a much greater understanding of their own disease and better ways to manage it, because we know that leads to better outcomes." "This transformation can't come soon enough – and it's great to see that the general atmosphere in the NHS around data and digital is so positive," says Hayee. "I'm excited and reassured by the direction of travel – and the huge benefits on the horizon for pharma, healthcare and patients." • You can read this article and other articles on digital health in the latest issue of pharmaphorum's Deep Dive digital magazine About the interviewees Dr Gareth Parkes is a consultant gastroenterologist at Barts Health NHS Trust. In 2018, he co-founded Ampersand Health and developed My IBD Care. Gareth has sat on the British Society of Gastroenterology IBD committee, co-authored the current UK guidelines and has a number of publications in the field of IBS and IBD. Dr Bu Hayee is a consultant gastroenterologist at King's College Hospital and has been chief of service since 2015. He is clinical lead for gastroenterology, training lead for endoscopy, and co-director of the King's Institute of Therapeutic Endoscopy. Nader Alaghband is co-founder and CEO of Ampersand Health. Prior to Ampersand, Nader founded a startup that worked with the NHS and pharmaceutical companies to implement digital strategies, platforms and pathways that supported tens of millions of patients and tens of thousands of clinicians globally. About Ampersand Health Ampersand Health  is pioneering the development of behavioural, and data-science based digital therapies for people with immune-mediated diseases like Crohn's, Colitis, Arthritis and Psoriasis. Ampersand Health is recognised in the Digital Health Global 100, and has won the HSJ Award, the NHS Ideas Lab, the NHS Hackfest and competitive grants from government and industry. The company was selected for the 2018/19 PWC Scale Health programme and the NHS's 2019/20 Digital Health London accelerator. Ampersand Health was also one of 18 digital innovations identified to support vulnerable people during the COVID-19 outbreak as part of the TechForce19 challenge.
Nader Alaghband Investments
1 Investments
Nader Alaghband has made 1 investments. Their latest investment was in Eco Market as part of their Seed - II on March 3, 2013.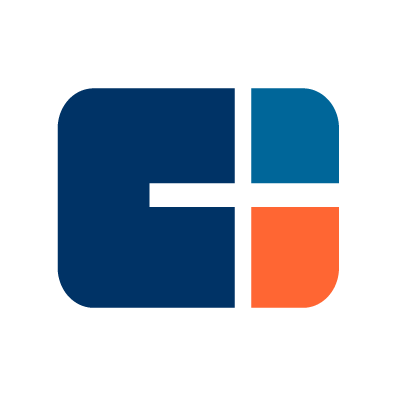 Nader Alaghband Investments Activity | Date | Round | Company | Amount | New? | Co-Investors | Sources |
| --- | --- | --- | --- | --- | --- | --- |
| | | | | | | |
| | |
| --- | --- |
| Date | |
| Round | |
| Company | |
| Amount | |
| New? | |
| Co-Investors | |
| Sources | |
Discover the right solution for your team
The CB Insights tech market intelligence platform analyzes millions of data points on vendors, products, partnerships, and patents to help your team find their next technology solution.
Request a demo