Search company, investor...
About NAB Ventures
NAB Ventures is the venture arm of the National Australia Bank, one of the largest banks globally. The firm invests in enterprises that can leverage the bank's expertise, assets and market position to drive growth in investee companies.NAB Ventures invests in innovative technologies and business models that address themes core to NAB's strategic priorities.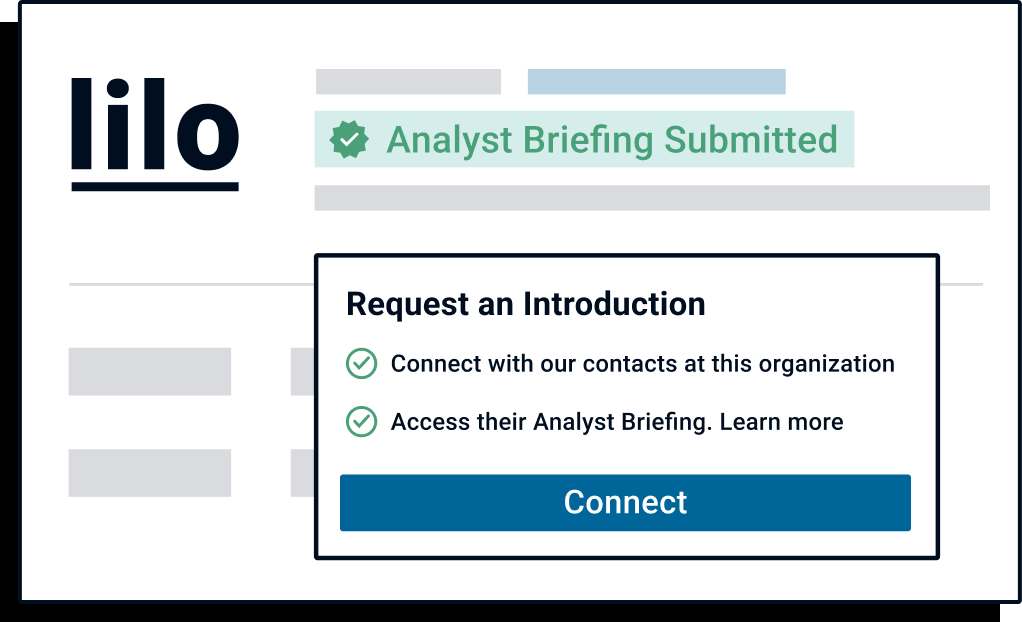 Want to inform investors similar to NAB Ventures about your company?
Submit your Analyst Briefing to get in front of investors, customers, and partners on CB Insights' platform.
Latest NAB Ventures News
How big corporate venture capital will survive the downturn
Jun 12, 2023
in 2022. Chevron New Energies is focused on carbon capture utilisation and storage, hydrogen and carbon offsets. Shell, which is now chaired by the former BHP chief executive Andrew Mackenzie, has two seed funding divisions; Shell Gamechanger is focused on embryonic and often lab scale start-ups like NSW energy storage disrupter MGA Thermal . A second division called Shell Ventures invests in more established, but still young companies, such as the Perth commodity exchange that has disrupted the price setting mechanisms for lithium, GLX Digital . Shell even has another division specifically focused on Indian start-ups, called Shell E4. Fear of disruption was also a major factor behind the big four banks' shift into venture capital, which began in 2014 when Westpac launched a $50 million fund called Reinventure. Reinventure sought new ideas in the fintech space which could benefit from Westpac's size and intellectual property. Advertisement (MoneyMe shares have collapsed in the 18 months since on the back of dilutive equity raisings and regulatory crackdowns on non-bank lenders.) Reinventure went on to raise two further $50 million funds and hit the jackpot with an early investment in cryptocurrency wallet provider Coinbase. Reinventure exited Coinbase soon after it floated on the Nasdaq and Westpac booked a $283 million after tax gain in its 2021 accounts. The exit was timely; US market regulators accused Coinbase of breaking market rules on June 6 and Coinbase shares are down 84 per cent since its float in April 2021. Westpac's rivals didn't wait long to join the venture capital trend; NAB Ventures was launched in 2015 and has since made 28 investments, while ANZi arrived in 2018. When Commonwealth Bank joined the fray in 2020 with a wholly owned subsidiary called X15 Ventures, the philosophy was similar to BHP's, in that buying low and selling high is not the primary goal. Rather, X15 tries to find or build start-ups that offer new financial services that can be built into CBA's systems and offered to the existing customer base. Something new Finding new services to introduce clients to was also a key motivation behind the new "strategic investments" division at engineering firm GHD, which was established in 2021 by GHD's then-chief financial officer of 12 years, Phil Bradley. While financial returns are important, Bradley says it's equally important that his venture capital team enhances GHD's "ability to bring innovative solutions to our clients". Advertisement "I just felt it would be an important thing for the transformation of our culture. It has helped us to be a bit more entrepreneurial and adapt to new things faster," he says. GHD Strategic Investments has since seeded four companies; Sydney energy storage company Lavo, water-monitoring companies Divi-Rod and Eco-Detection, plus a fourth renewable energy company. "We only invest in areas that fit our strategy priorities which is around future energy, future of water and future of communities. The strategy also exposes us to new ways of thinking and to different business models," says Bradley. "We usually control less than 20 per cent and sometimes take a board role but always have a close working relationship between our technical experts and clients where appropriate." The rush of big companies establishing their own venture capital divisions has added to a hot jobs market in the sector over the past five years. "The hardest thing was keeping my people," says BHP's van Jaarsveld. "We had to do a lot of work on retention because people kept trying to poach them." The venture capital industry has traditionally run on a remuneration structure referred to as "two and 20" being the 2 per cent fee that is typically charged by fund managers, and the 20 per cent earned for outperformance above a fixed hurdle. But incentive schemes that allow a manager to keep 20 per cent of earnings are rare at the venture capital divisions inside big companies. In bid to ensure the incentives for BHP Ventures staff were set in a way that maximised the company's focus on "information" rather than capital gains, van Jaarsveld has linked some remuneration packages to the blogging on the Microsoft Teams channel. Advertisement "The way it works is they get remunerated first on the insights and the quality of that, and secondly on the normal financial returns," he says. Dream client The big advantage that in-house venture capital divisions like BHP Ventures or NAB Ventures have over traditional, independent venture capital firms is they offer start-ups access to their dream customer or acquirer. For example, BHP could dramatically change the course of SenSore's future if it adopted the junior's technology across every one of its mineral exploration sites around the world. NAB's investment in Spriggy, an app designed to foster financial literacy in children, has exposed the start-up to NAB's massive customer base, helping Spriggy to find parents who want an app to manage their kids' pocket money. But traditional, independent venture capital firms like New York-based Fifth Wall are not intimidated. Fifth Wall raised more than $US1.5 billion across three venture capital funds in 2022; most of that money will be spent on real estate themed investments, while about $US500 million of it will be specifically devoted to climate and energy related innovations for buildings. Fifth Wall managing partner Brendan Wallace said the rise of venture capital inside big companies would help – rather than hinder – independent venture capital firms. "What is obvious now is corporate venture capital will represent an ever-growing share of total private funding into venture capital and growth equity businesses, but as these corporate venture funds scale they are making larger and larger commitments not just to their own programs but to outside investors such as Fifth Wall," he told the Financial Review. Fifth Wall's Brendan Wallace. Elke Meitzel Advertisement "For example, Cosan, which is a large infrastructure investor in Brazil, just invested in Fifth Wall's latest climate fund, and I imagine a number of the major resource firms in Australia will likely become investors in venture capital funds that can be strategic to them, which may include Fifth Wall at some point in the future. "So the growth of corporate venture capital is kind of a net tailwind... because corporates have the ability to play kingmaker for certain kinds of technologies." Charles Gillies has been on the front line of the Australian venture capital and private equity scene for the past 20 years, having set up Jolimont Innovation in 2003 and merged it with Denver-based Resource Capital Funds in 2013. Like Wallace, he views the venture capital divisions inside big companies as potential investors in his funds, rather than rivals. "We don't see this trend as competing with us, we see it as just a sort of general move by industry to spend more on innovation," he said. "Some of these big companies' in house venture capital arms are investors in our funds." Storm clouds The blue-sky thinking that underpins the start-up and venture capital ecosystem is harder to do when storm clouds are gathering. The past year has seen a rapid surge in interest rates, slowing global growth and fuelling predictions that a recession could be brewing. "About 12 or 18 months ago, these venture capital targets had the absolute choice of who they wanted on their register. Some of them could pick and choose. There was more money than opportunities," says van Jaarsveld. "But I think in the last 9 to 12 months it has really changed. "At the back end of last year we went through a period where we didn't do any deals for three months, and it was actually unusual for us, but we were seeing the heat going out of the market. Advertisement "We just wanted to sit there and wait for the heat to go out more because then when you come back, folks are a lot more keen to give you information, give you board seats and the things we value." 'Bit of a cash crunch' But van Jaarsveld is also mindful that tougher economic times make all companies pause and reflect on what activities are essential, and which ones can be cut. BHP remains one of Australia's most profitable and cashed up companies, but its razor gangs have been out in force , curbing discretionary travel and other spending on the expectation that commodity prices may soften and costs may rise on developments like the Albanese government's "same job same pay" agenda. "It has happened in the past, and you will see it again with many of these corporate venture funds, the moment there is a bit of a cash crunch, that [in house venture capital] is one of the first things that gets turned off because companies feel that, 'right at this moment, I don't need it if I want to pay dividends'," says van Jaarsveld. Total seems to be following that path; it sold its $US400 million Total Carbon Neutrality Ventures Fund to a Paris-based, independent venture capital firm called Aster on May 31. Total will instead try to foster relationships with embryonic start-ups through a smaller program called TotalEnergies On. The big banks' thinking around corporate venture capital has also evolved in the past couple of years; Westpac and ANZ have structurally separated Reinventure and ANZi respectively, with the latter rebranded as 1835i to reflect its newfound independence. Westpac and ANZ remain big investors, but are no longer the exclusive investors in the funds. The decision to separate was driven by the realisation that venture capital funds would be more agile if they were liberated from both the culture and the regulatory oversight that comes with being part of banks that are among the most structurally important parts of the Australian economy. Data published by Pitchbook, a subsidiary of Morningstar, suggests corporate venture capital firms have been spending less on deals since their involvement peaked in early 2022. Advertisement Next generation Rio Tinto has in the past year decided to give venture capital another crack, after it made a false start with Rio Tinto Ventures between 2017 and 2020. Rio Tinto Ventures was originally charged with investigating acquisition targets in battery minerals but no deals were made and the work was rolled into the miner's broader M&A. This time, a small venture capital fund has been established under the leadership of Rio chief scientist Nigel Steward. Investments have thus far included Melbourne-based lithium membrane company ElectraLith. Bradley says GHD has no plans to vacate the field. "We are being more cautious for sure," he says, when asked about the deteriorating economic conditions. "We have upped our investment expectations somewhat with higher cost of debt, however the areas we are focusing on are dealing with some of the world's most challenging issues and capital is still available. "Our caution is more related to ensuring an investment won't fail due to a drying up of the subsequent raising rounds getting harder." Bradley says GHD will try to grow its portfolio of investments from the existing four to "maybe eight or ten" before "recycling capital". NAB Ventures executive Todd Forest says there is no plan to separate from the bank in the way ANZ and Westpac have done. Advertisement "We have an in-house model because our strategy is all about aligning our investments where we see the strong potential for partnerships that will help us bring new experiences for our customers. Driving this alignment and integration is better done by remaining closely connected to the bank," he says. At BHP, van Jaarsveld reckons his ventures team is lean enough and valuable enough to survive the economic slowdown. "We started out with a premise that we want to survive a few commodity cycles and we have set it up that way," he says. "We have a very small team, single digit numbers in total, and the reason we set it up like that is because we want this thing to be enduring for BHP. "For all the value of information you get, this capital will wash its face and compete with other BHP projects, and absolutely it does, so I think on that basis you can't see this getting killed. "That DNA of pushing the information insights into all the places in the business where it matters, we think that will make for an enduring thing." Save
NAB Ventures Investments
44 Investments
NAB Ventures has made 44 investments. Their latest investment was in DataMesh Group as part of their Series A on February 2, 2023.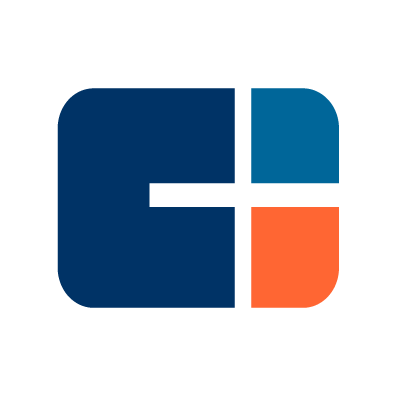 NAB Ventures Investments Activity | Date | Round | Company | Amount | New? | Co-Investors | Sources |
| --- | --- | --- | --- | --- | --- | --- |
| | | | | | 1835i, NAB Ventures, Undisclosed Angel Investors, Undisclosed Investors, Undisclosed Private Equity Investors, and Undisclosed Venture Investors | |
| | | | | | | |
| | | | | | | |
| | | | | | | |
| | | | | | | |
| | | | | | |
| --- | --- | --- | --- | --- | --- |
| Date | | | | | |
| Round | | | | | |
| Company | | | | | |
| Amount | | | | | |
| New? | | | | | |
| Co-Investors | 1835i, NAB Ventures, Undisclosed Angel Investors, Undisclosed Investors, Undisclosed Private Equity Investors, and Undisclosed Venture Investors | | | | |
| Sources | | | | | |
NAB Ventures Portfolio Exits
9 Portfolio Exits
NAB Ventures has 9 portfolio exits. Their latest portfolio exit was Basiq on March 10, 2023.
NAB Ventures Fund History
1 Fund History
NAB Ventures has 1 fund, including NAB Ventures.
| Closing Date | Fund | Fund Type | Status | Amount | Sources |
| --- | --- | --- | --- | --- | --- |
| | | Early-Stage Venture Capital | | | |
| | |
| --- | --- |
| Closing Date | |
| Fund | |
| Fund Type | Early-Stage Venture Capital |
| Status | |
| Amount | |
| Sources | |
NAB Ventures Partners & Customers
2 Partners and customers
NAB Ventures has 2 strategic partners and customers. NAB Ventures recently partnered with Australia Post on June 6, 2021.
NAB Ventures Team
2 Team Members
NAB Ventures has 2 team members, including current Managing Director, General Partner, Amanda Angelini.