Search company, investor...
Are you an investor?
Submit your portfolio details now to be considered in our investor rankings.
Latest Muse Capital News
26 top venture capital firms and other investors pouring millions into sports, from online gambling to tech startups
Sep 28, 2023
Grove invests in and advises on sports and gambling in a few different capacities. He's currently a partner at Acies Investments and EKG Ventures, two firms focused on sports, gambling, and technology. He's also a TechStars Sports mentor and an operating advisor at the private-equity firm  Arctos Sports Partners , which has staked its claim to more than 20 major sports teams and related businesses and has a separate investment platform focused on companies innovating in and helping to grow the sports ecosystem. At Acies, where Grove is a cofounding partner alongside Jim Murren, Edward King, and Dan Fetters, he invests in startups that are around the Series A stage. At EKG Ventures, Grove focuses on early-stage companies at the pre-seed and seed stages, which tend to be more speculative. Asked what sets his approach apart, he said: "Sector expertise. We are uniquely positioned to appreciate how a given product or technology will intersect with the modern gaming and gambling industries and to help guide founders and teams through those realities." Among the startup trends he's currently watching, Grove has seen momentum for sweepstakes-style games where customers play for free and win play money that can be redeemed for cash or prizes. He's also seen sports-betting platforms demonstrate more willingness to integrate third-party tech, which could create opportunities for businesses innovating in the space. "We've moved into different phase on the product front where operators are more interested in and more motivated to differentiate their product," he said. Fund size: Acies Investment has a $50 million fund. EKG Ventures invests off its balance sheet and has invested about $5 million through September. Key investments: Midnite, a sports and esports betting platform focused on the next generation of bettors Proteus Motion, a fitness-equipment company Alexander Bente cofounded ADvantage in 2018 alongside former professional basketball player Jeremy Pressman to invest in early-stage sports technology companies. Bente. Alex Bente, ADvantage As the great-grandson of Adidas founder Adi Dassler, Bente believes sports entrepreneurship is in his blood. His ancestor's initials are emphasized in both companies he's started: ADvantage and leAD Sports, a sports investment platform that launched in 2016. Now, Bente is looking to make a name for himself alongside Pressman, his investing partner. "Venture is a market of relationships and, ultimately, also of a network of the fund managers," Bente told Insider in an interview. "And probably every single fund manager that you speak with will tell you, 'Oh, we have the best network of LPs.'" Bente added: "I had the gift of the family legacy, which has opened a lot of doors for me over the past decade, and I've tried my best to maintain and build on these relationships." ADvantage invests in companies at the Series A stage and onward, typically with checks of between $1 million and $3 million. Every investment is sports-related, Bente said, though he keeps a broad definition of that term to encompass fan engagement and experiences, athlete data, fantasy sports, and gaming. Instead of rushing into investments, Bente said he takes time to truly get to know the founders of a company he's interested in. Finding the right leader is like scouting professional athletes, he said — in more ways than one. Bente said he sometimes tests founders' game outside of conference rooms to get a better sense of their personality and how they interact with others. "It would be a little bit of a strong statement to say that that was the tiebreaker, but it was — definitely a couple of times — it was an important data point," Bente said. "You could see how that person reacted in a competitive environment, including if he or she deals with losing or is a natural leader or not." Fund size: $50 million in Fund I; subsequent funds will be larger Key investments: Tappp, a single-screen sports betting platform Rooter, a game streaming platform in India Vasu Kulkarni and Deepen Parikh founded Courtside Ventures with $35 million in 2016 to focus on sports, lifestyle, and gaming. Kulkarni. Vasu Kulkarni Kulkarni and Parikh scored big wins early on with investments in StockX, The Athletic, and 100 Thieves, and primarily invest at the seed stage, with checks averaging $2 million. They've seized on opportunities beyond the court, like fan experience and skill-based games, and are especially bullish on sports betting and collectibles. One-fourth of their investments are outside the US, in countries like India and the UAE, whose predominantly young populations can drive the growth of sports and platforms. "Our view is that sports and gaming are global, so how do we take expertise from models we've learned in the US and be early in similar models in other parts of the world," Parikh said. Fund size: $200 million Veo, a subscription platform for recording and streaming youth sports Mojo, a sports betting platform Drive by DraftKings' Meredith McPherron is investing across sports with the help of athletes and influencers. McPherron. Drive by DraftKings McPherron is the CEO and managing partner of Drive by DraftKings, a VC firm that's invested in 19 sports and gaming, fandom, and human-performance startups since its launch in October 2021. Over the past year, investments have ranged from pickleball to wellness to esports. Drive invested in the ticketing startup Jump, cofounded by Alex Rodriguez, which raised $20 million in a funding round earlier this year. The fund focuses on seed and Series A startups but also pursues companies in pre-seed and Series B stages. The size of a check from Drive typically ranges from $250,000 to $2.5 million. McPherron told Insider the trends the firm is watching closely include the rise of women's sports, gaming and betting, neurotechnology, and generative AI. She has helped form the firm's All-Star Network, a group including executives, team owners, professional athletes, and influencers who give access, guide, and aid the firm and its portfolio. Sports-gambling company DraftKings is an anchor investor in Drive. The firm is fully independent. Fund size: $60 million Jump, an operating system for live-sports events Nextiles, a smart fabric technology focused on human movement analytics UNKJD Studios, a skill-based mobile game developer that released the esports franchise Striker League Roger Ehrenberg's Eberg Capital is a family-run sports investment firm. Ehrenberg. Roger Ehrenberg/Eberg Capital Roger Ehrenberg started the sports investment firm Eberg Capital in 2022 with his sons Andrew and Ethan. The firm invests in both early-stage ventures and sports franchises like teams in MLS and Formula 1. It's been a busy year. In addition to those teams, Eberg Capital has invested in the rejuvenated sport of SlamBall, sports-betting companies including Jake Paul and Joey Levy's Betr, and data companies like Alt Sports Data. Ehrenberg told Insider the firm likes to jump in while companies are in pre-seed and seed stages, and most investments are between $500,000 and $1.5 million. The firm looks to invest in companies with "multibillion-dollar potential outcomes," Ehrenberg said. Ehrenberg founded the institutional seed stage venture firm IA Ventures back in 2009 and gave it to his partners in 2021. He owns part of the Miami Marlins and helped found a real-estate investment firm to increase affordable housing in Detroit. Fund size: The company invests off of its balance sheet and does not have a set fund size. Key investments: SlamBall, a trampoline basketball league Betr, a sports betting and media company Cole Van Nice leads Elysian Park Ventures, which in the past year started a fund focused on golf. Van Nice. Elysian Park Ventures Elysian Park Ventures focuses on sports and sports-adjacent investments, especially looking into ways that sports intersects with culture, health, technology, and commerce. The firm is stage-agnostic, meaning they invest from seed stage to venture to growth equity. Founded in 2015 with backing from the ownership group that acquired the Los Angeles Dodgers franchise, Elysian Park typically invests between $500,000 and $20 million. The largest investment was $100 million with the help of the ownership group. Investments in the past year include: Arena Club, Derek Jeter's sports collectibles marketplace; the digital lottery platform Jackpot; the baseball and softball tech company Diamond Kinetics; Pharrell Williams' online auction house Joopiter; and peer-to-peer sports gaming platform Splash Sports. "We're seeing big opportunities in everywhere from youth sports all the way through to the next cycle of sports betting and fan engagement," cofounder and managing partner Van Nice told Insider, "and then certainly across a huge range of sports and health businessses." In partnership with PGA of America and Topgolf Callaway, the firm started in the past year EP Golf Ventures. The fund has made five investments into golf companies targeting apparel, simulations, computer-vision based training, compostable products, and weather insurance technology. Fund size: Elysian Park was set up as an operating company instead of a traditional fund, so it does't have a specific fund size. Key investments: Diamond Kinetics, a baseball and softball technology company designed to help players improve their hitting Splash Sports, a new sports gaming platform where users can win money from contests with friends Arena Club, a marketplace for sports card and collectibles cofounded by Derek Jeter HBSE Ventures is the venture capital arm of Harris Blitzer Sports & Entertainment, owner of the Philadelphia 76ers, New Jersey Devils, and the Prudential Center. Brad Farkas. HBSE Ventures HBSE Ventures was founded in 2018 by veteran investors Brad Farkas and Chip Austin to take advantage of deal opportunities coming to its parent sports and entertainment company by virtue of its extensive portfolio and leaders. The firm makes early-stage investments, writing checks in the single- to double-digit millions. In all, they've made around 20 investments across sports and sports-adjacent areas like entertainment, sports betting, and exercise. Before HBSE ventures, Farkas and Austin cofounded i-Hatch Ventures, which focused on mobile and broadband investments. Fund size: $50 million Swoops, an NFT-based fantasy basketball game Anzu, a programmatic ad platform for video games Steve Ahern and Lance Dietz at Chicago-based KB Partners invest at the intersection of sports and tech. Ahern, left, and Dietz. KB Partners Ahern and Dietz are two of the four partners at the Chicago-based KB Partners, which invests at the intersection of sports and technology. They've both been with the firm for over five years. They look to back "passionate teams with unique perspectives on where the future of sports is heading," they said in statement. They're also interested in adjacent markets tied to sports, including, as of late, the confluence of sports and gaming; outdoors, active lifestyles, and longevity; and the next-gen experience for youth sports. The Chicago-based firm invests at the early stage and is typically the first institutional capital into a company, cutting initial checks between $1 million and $3 million with similar amounts reserved for follow-on rounds, according to its website. Ahern has led investments into startups including the fan-engagement company FanPower (formerly PickUp ), the esports platform Repeat.gg that was acquired by Sony Interactive Entertainment, and, more recently, a fantasy platform for motorsports fans called GridRival . Dietz has invested in a range of companies including Stadium Live , an app for Gen Z sports fans that closed a $10 million Series A last year; a social-gaming platform for women and pop culture fans called Goss ; and Alo, a facility operations platform used by sports teams, athletic departments, and more. Fund size: $41 million in Fund I and $126.8 million in Fund II Key investments: GridRival, a fantasy platform focused on motorsports SIQ, a smart basketball that tracks shots and provides analytics Repeat.gg (acquired by Sony Interactive Entertainment), a global esports tournament platform Dietz: Goss, a social gaming platform for reality TV and pop culture Stadium Live, an interactive sports platform for fans StatusPRO, the sports tech company behind the NFL-licensed VR game, "NFL Pro Era" Rudy Cline-Thomas and ex-NBA champion Andre Iguodala are among a group of investors with tech and sports expertise leading Mastry Ventures. Cline-Thomas Claudio Lavenia/Getty Images for Fast Company Mastry Ventures was started in 2021 by a group of investors with tech and sports expertise, including early Coinbase investor Cline-Thomas and ex-NBA champion Andre Iguodala. Other founders include Richard Smith, founding member of the Annual Players Technology Summit, Fatima Husain, an alum of Bain and Airbnb, and Sam Landman, who previously spent over a decade at Comcast Ventures. Mastry focuses on early-stage investments in areas where its founders' experience and networks can jump-start a company's success. Cline-Thomas is a co-owner of English Premier League's Leeds United Football club, and the executive producer of HBO's Emmy-nominated "The Scheme" about cash payments in the NCAA. Key investments: Jump, an A-Rod-cofounded ticketing startup Top NFL talent agency Athletes First, in which Mastry acquired , with General Catalyst, a majority stake in 2023, with Cline-Thomas becoming chair UEFA Champions League cofounder Craig Thompson started Mindspring Capital to invest in sports tech. Thompson got the idea for Mindspring at the urging of legendary Silicon Valley investor Tom Perkins, who told him about all the investors going into sports tech who lacked sports know-how. Thompson said it's the deep expertise he and his partners bring that sets Mindspring apart, as well as a focus on B2B companies that grow sports in a meaningful way, whether through revenue, fan engagement, or other areas. "We're totally focused on sports. We have people who've been in sports, who've run leagues, who are principles in the business. Most sport tech investors say, we focus on the intersection of sports and tech," Thompson said. "We take it to the next level." Mindspring writes checks averaging $50,000 to early-stage companies and will also create special purpose vehicles for portfolio companies and invest up to $1 million per deal. Fund size: $2.5 million Credenza, which uses the blockchain to enhance teams and athletes' relationships with fans Pumpjack, a fan data platform Minute.ly, which helps broadcasters optimize highlights and other video content Assia Grazioli-Venier founded Muse Capital and Muse Sports with Rachel Springate in 2016 to target underserved communities and industries, including women's sports. Grazioli-Venier. Assia Grazioli Venier, Muse Capital Grazioli-Venier and Springate aim to better represent underrepresented groups through Muse Capital, which writes checks for $500,000 to $1.5 million to pre-seed and seed-stage startups across industries like media, entertainment, technology, and healthcare. "We believe in diverse founders because diversity is good business," Grazioli-Venier told Insider in an interview. "And yes, we are two female partners, but what sets us apart is that we're operators and business development experts from across media, tech, and entertainment." Grazioli-Venier continued: "We're just putting money behind the way we see the world." She and Springate also run Muse Sports — a sports-focused advisory and investment subsidiary that's involved with soccer clubs in the US and abroad: the NWSL's Washington Spirit and Italian club Juventus. Grazioli-Venier is on the Spirit's board and became the first woman ever to join Juventus' board in 2012, where she served a full nine-year term. Before breaking into venture capital, Grazioli-Venier worked on Spotify's special projects team after serving on the digital TV and radio side of the United Kingdom's Ministry of Sound. Springate was formerly the global head of corporate business development for Quintessentially, a luxury lifestyle management service firm. Fund size: $45 million in Fund II Key investments: Sports Innovation Lab, a sports-fan-centered market research firm Disrupt The Game, a sports and entertainment agency Michael Proman is managing Scrum Ventures' new $120 million sports and entertainment fund. Proman. Scrum Ventures Proman is managing a new $120 million sports and entertainment fund formed in December by Japanese VC firm Scrum Ventures. A few of its early investments include Boom Entertainment , which creates gaming products for sports and casino brands, and Tappp , whose tech can allow bets to be placed on-screen during live-sports streams. The fund is stage-agnostic but focuses on seed to Series B investments that "transcend the sports and entertainment vertical and reach diverse customer bases in other high-growth sectors," Proman said. It cuts checks in the mid-six and low-seven-figure range. Looking ahead, Proman sees the growth of women's sports properties and fandom as one of the biggest opportunities in the sector — and is actively looking to invest in products and platforms that can be applied to the space. "From the FIFA Women's World Cup to NWSL franchise expansion and M&A to record viewership of the WNBA playoffs, the momentum is quite palpable and tech will have a major role in accelerating growth," he told Insider. Fund size: $120 million in assets under management Key investments: Tappp, a marketing- and payments-technology company focused on sports, betting, and media Boom Entertainment, which creates gaming products for sports and casino brands Project Admission, a ticketing company working with sports teams, leagues, and more SeventySix Capital's Wayne Kimmel and Chad Stender are active in sports betting and sports tech. Kimmel, left, and Stender. SeventySix Capital SeventySix Capital is investing in people driving technology like artificial intelligence, augmented reality, and mixed reality in sports betting and sports tech. The firm has invested in 10 companies in the past year, usually giving between $250,000 and $1 million. Founded in 1999, the firm has had a sports tech and gaming focus since 2016. SeventySix Capital has invested in more than 25 sports companies, helping to grow and sell four of them in the past couple of years. It has built a network of execs, influencers, and professional athletes that helps entrepreneurs navigate the sports landscape. Recent exits include: the sports betting broadcast and content company Vegas Sports Information Network, Inc., which sold in 2021 to DraftKings; the sports-betting startup Vigtory, which sold in 2021 to FuboTV, now called Fubo; and video company C360 that has worked with major sports leagues and broadcasters, which sold in January to tech company Cosm. The firm is based near Philadelphia, and Stender previously worked for the Philadelphia Flyers. Kimmel is an author and podcast host. On his show, he talks with sports business leaders, with recent guests including the presidents of the Pittsburgh Pirates, the president of marketing at Fox Sports, and the vice president of sports betting and fantasy at ESPN. Fund size: $35 million across two funds Key investments: Odds On Compliance, which specializes in sports betting and gambling regulatory compliance Swish Analytics, a sports data and analytics provider Diamond Kinetics, a sports tech company focused on baseball and softball Michael Spirito and Doug Higgins cofounded Sapphire Sport — part of Sapphire Ventures — in 2018 to invest in early-stage sports, media, and technology firms. Spirito, left, and Higgins Doug Higgins and Michael Spirito, Sapphire Sports Spirito, the former business development head at both Fox Sports and YES Network, had a front-row seat to the disruption in the sports media industry over the past decade. "Consumer behavior is evolving," Spirito told Insider. "The major brands across sport and entertainment that have operated with certain business models over the course of decades, in a lot of cases, have an opportunity to partner with technology — to use technology to help drive value, to create new business models, to better connect to their users, their fans, and their customers." Five years ago, Spirito leveraged his TV industry experience and investment banking background and paired up with Higgins, a fellow investment banker who was formerly the business development manager at Lucasfilm. The two target sports startups anywhere from the seed stage to Series B that are set to succeed in this new, rapidly changing media backdrop. When considering investing, Spirito said the firm's founder and leadership team is absolutely critical, as he must be confident they can build a lasting business in this competitive space. "A startup CEO — we think — is the toughest job in the world," Spirito said. "We are here to support that vision and that effort, and we're backing individuals and groups who we think will be singularly capable of keeping that vision over the course of time with our support and with the support of their other investors." Fund size: About $300 million in assets with $117 million in Fund I and $181 million in Fund II Key investments: Tonal , a smart in-home fitness center Jackpot.com , an online marketplace for lottery tickets Lloyd Danzig built a firm that invests in early-stage sports, gaming, and entertainment companies. Danzig. Lloyd Danzig. Danzig built a firm called Sharp Alpha Advisors that invests in sports, gaming, and entertainment, with investments ranging from the newly relaunched SlamBall league to the digital-lottery company Jackpot.com . "We invest in companies building the next big thing in competitive entertainment," he said. He launched a fund through the firm in late 2021 with a focus on early-stage companies, particularly at the seed stage. It writes checks up to $2 million. A startup and M&A advisor to the sports-betting industry, Danzig has also worked with sports franchises, leagues, and media brands on their sports-betting and growth strategies, including advising companies on startups they should partner with or acquire. One trend in sports and entertainment that's piqued his interest these days is around personalization and recommendation engines that can "provide a path of least resistance and minimize decision fatigue for consumers," he said. Fund size: $26.6 million under management as of September Key investments: Jackpot.com, a digital-lottery company
Muse Capital Investments
5 Investments
Muse Capital has made 5 investments. Their latest investment was in Beekeeper's Naturals as part of their Series C on June 6, 2023.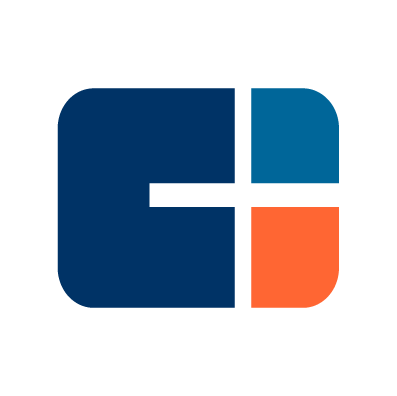 Muse Capital Investments Activity | Date | Round | Company | Amount | New? | Co-Investors | Sources |
| --- | --- | --- | --- | --- | --- | --- |
| | | | | | | |
| | | | | | | |
| | | | | | | |
| | | | | | | |
| | | | | | | |
| | | | | | |
| --- | --- | --- | --- | --- | --- |
| Date | | | | | |
| Round | | | | | |
| Company | | | | | |
| Amount | | | | | |
| New? | | | | | |
| Co-Investors | | | | | |
| Sources | | | | | |
Muse Capital Team
2 Team Members
Muse Capital has 2 team members, including , .
Loading...