Search company, investor...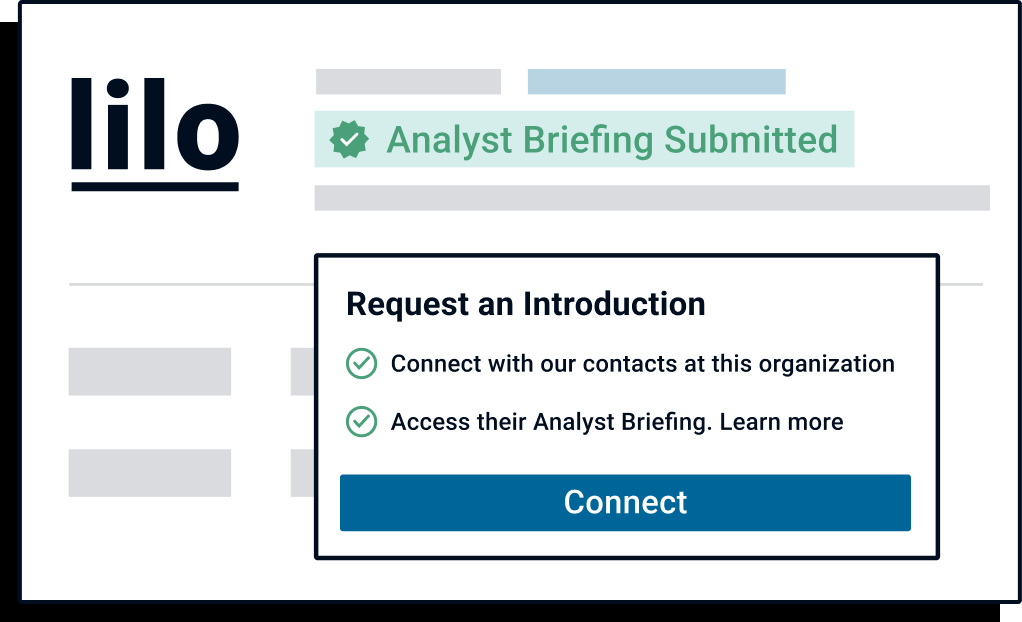 Want to inform investors similar to Monisha Advani about your company?
Submit your Analyst Briefing to get in front of investors, customers, and partners on CB Insights' platform.
Latest Monisha Advani News
Top 10 Best Production Houses in India in 2022
Jan 31, 2022
Top 10 Best Production Houses in India in 2022 Share   A production house is a company that oversees the production of a film. It is essentially a group of people with various talents who pool their resources and use them to create the best work of art possible. They also give the necessary funds for the production of the film. So, in general, the functions of a production house are difficult to describe. It can include anything and everything necessary to get a movie released in a theatre. A production firm that is often owned or under contract with a film studio, an entertainment corporation, a media conglomerate, or a motion picture company makes up the studio system. A film production firm is typically small, consisting of one or two producers and a few support personnel. A film production unit typically consists of the following:   The Producer: He is essentially the team's captain, and he is in charge of overseeing the entire production from start to finish. The project takes shape according to their ideas, and they write the film's script and is also in charge of getting the most out of the rest of the team. They must ensure that the film is completed within the budget given and that everyone is working hard to meet the production on time. Director: In a film production business, a director's job is to direct the film's shooting. In most cases, the director must collaborate with other artists and professionals to bring whatever is in the film's script to life on screen. This means that the director does not wield absolute power. Scriptwriter: We're all enthralled by the wonderful dialogues delivered by our favourite heroes and villains on-screen. However, a scriptwriter's job entails much more. They are responsible for shaping the various events in a film by ensuring that transitions are smooth. This will allow a moviegoer to keep track of everything and, as a result, grasp what is going on more quickly. Production Designer: in a production house, this person is in charge of turning the script into a visual form. They develop storyboards, essentially a sequence of sketches that show the film's movement from scene to scene. Costume Designers: offer our heroes and heroines their spectacular on-screen looks. They assist in bringing out a person's personality through their clothing and overall appearance. Art Director: is in charge of the locations where the movie will be shot. They organise props, decorate the set, and make it appear in sync with the plot. Editor: they arrange the pictures to perceive the film as one continuous trip. Actors: they perform, and the music directors create beautiful music to enjoy. What Is A Production Company's Purpose? Film production companies engage in a variety of tasks, the majority of which are centred on the pre-production stage. They can help with content creation, production, post-production, and the employment of directors and crew. Create Content: A media production company's primary focus will be on content creation. Although this differs for each firm, there is an increasing desire to create social media content that may be shared. Content development can include a wide range of subjects. It comprises coming up with ideas for a topic and a team to develop content in a broad sense. The content creation process usually starts with a producer of various varieties. The majority of the businesses on this list that specialises in independent film production focus on scripting and script creation. These writers may be represented by agents who represent actors, directors, producers, and writers. Hiring: A film crew list can also be created with the help of production companies. They put the entire idea together so that they could hire workers. A filmmaker frequently takes on the job of director in the video production industry. They are in charge of selecting locations, actors, acting styles, soundtracks, and most other aspects of film production in general. A filmmaker must think creatively, solve problems, understand film lighting techniques, and be resilient. A video production company's filmmaker usually does not have the same workload as a Hollywood director. Their jobs may entail many of the same duties, albeit smaller. Logistics and planning: A big element of a production organisation involves planning and logistics. Production companies do the majority of the planning for a shoot. Timetables must be worked out with production firms, crews, businesses, and, if necessary, local governments. It helps them with their main tasks, like choosing the optimal moment to start recording. Making a film requires more than just preparing a three-point lighting setup. Filming equipment will be sent, carried, and dispatched by production companies. A large corporation's equipment department will manage and transport the company's equipment for shoots. Thanks to a thorough pre-production procedure, the final video will reflect the project's high production value. Another essential aspect of pre-production that the production company frequently handles is casting. Talent agencies have ties to businesses. Because some of their projects may require hiring actors, extras, or models, companies collaborate with several casting and modelling agencies. 1. Reliance Entertainment Reliance Entertainment has evolved from the group's vision of meeting young India's aspirations and assuming a leadership position in communications, media and entertainment. In addition, they are preparing to establish a strong presence in enterprises across various content vectors, including the internet, television, retail services, and distribution platforms. The company is developing integrated services and platforms that allow the general public to access creative and cutting-edge content. Production and strategic collaboration in games, film, animation, music, broadcast, DTH, and user-generated content are vital content projects. Rohit Shetty Picturez LPP, a Reliance joint venture with film director, producer, and television personality Rohit Shetty, was founded in 2016. Producer S. Sashikanth and Reliance Entertainment have teamed up to form Y Not Studios. Reliance Entertainment became an equity partner in Global Cinemas LLP in 2017 to expand the theatrical distribution business into Southern Indian regions such as Karnataka, Andhra Pradesh, and Kerala. Reliance Home Video & Merchandising is India's largest home entertainment company and a significant player in the licencing and merchandising of toys and games. Reliance Entertainment's new business, Stock & Found, was founded in 2018. Stock & Found serves as a one-stop-shop for photographers and artists wishing to promote their work, as well as brands in need of high-quality stock photos, films, and music. In the mainstream Indian cinema entertainment sector, a significant production house. Dharma Productions is a leading film production company in India. The firm was formed in 1976 by Karan Johar's father, Late Shri Yash Johar, with its first production effort, 'Dostana,' starring Amitabh Bachchan. Since Karan Johar's directorial debut, 'Kuch Kuch Hota Hai,' the business has produced over 35 films, including blockbusters and critically acclaimed films such as 'Kabhi Khushi Kabhie Gham, Yeh Jawaani Hai Deewani, 2 States, and Kapoor & Sons.'   Dharma Productions has a reputation for nurturing and introducing a new generation of directors and rising talents like Alia Bhatt, Sidharth Malhotra, and Varun Dhawan. Kapoor & Sons, Badrinath Ki Dulhania, and Ae Dil Hai Mushkil were critical and commercial successes in the previous year. Raazi, Drive, Dhadak, Simmba, Kesari, Brahmastra, and Rannbhoomi are among the most eagerly anticipated films of the year. Dharma Productions is now India's most sought-after production firm, and it is continually seeking to set new standards in the Indian film industry. 3. Cape of Good Films With films that have impacted hearts and minds, Cape of Good Films has established itself as one of India's top production firms. It has been associated with actual yet commercial content since its inception in 2009. This is Akshay Kumar's official home banner. From Baby (2015), Airlift (2016), Toilet: Ek Prem Katha (2017), and Mission Mangal (2019) to National Award-winning and critically acclaimed films like Rustom (2016), PadMan (2018), and the Marathi film, the banner presented, Chumbak (2017), as well as commercial grossers like Kesari, Good Newwz (both 2019), and 2021's biggest hit Sooryavanshi, Cape of Good Films has been a part of massive hits over the last six. Kumar, his (now) late mother Aruna Bhatia, and wife Twinkle Khanna are important people associated with the company, a subsidiary of Akshay Kumar's home banner Hari Om Entertainment (Hari Om was Kumar's father's name). Mrs Funnybone Movies and Grazing Goat Pictures are the other subsidiaries. Nadiadwala Grandson Entertainment Pvt Ltd (NGE) is a Mumbai-based Indian film production house. Since 1955, the Nadiadwala family has been involved in film production, continuing this tradition. Sajid Nadiadwala founded the firm in 2005. It is a subset of the Hindi cinema business that deals with motion pictures, radio, television, and other forms of entertainment. The company's current CEO is Rakesh Madhotra. NGE is a third-generation film production company that can trace its roots back to a family with a six-decade history in the industry. Nadiadwala Grandson Entertainment is a melting pot of different tastes. They have dabbled in various genres and flipped through every page of entertainment. It is a franchising company that specialises in building a legacy. They are proud of Housefull, Baaghi, Judwaa, and Kick for film franchises. On the other hand, movies like Highway and Tamasha establish their position in the content-driven arena. They have dabbled in practically every genre and hope to expand our horizons in the future. NGE has a comprehensive list of films released in 2019 and are presently in production and will be released shortly. Sajid Nadiadwala's will and vision are what propel the production house forward. Nadiadwala Grandson is now a one-stop-shop for entertainment, setting new standards in Bollywood. 5. Phantom Films  Phantom Films, dubbed the "directors' company," was created in 2011 by Anurag Kashyap, Vikramaditya Motwane, Vikas Bahl, and Madhu Mantena. Because of "their failure to persuade someone to believe in the kind of movie they make every time," they decided to form their own production company. Reliance Entertainment purchased a 50% share in the company in March 2015. Phantom Films is a film production and distribution firm in India founded by Anurag Kashyap, Vikramaditya Motwane, Madhu Mantena, and Vikas Bahl, the former head of UTV Spotboy. It is referred to as the "directors' firm" and was created by all four of them in 2011. Reliance Entertainment purchased a 50% share in the company in March 2015. The period romance Lootera (2013), directed by Motwane and starring Ranveer Singh and Sonakshi Sinha, was the company's first production. Balaji Motion Pictures co-produced the film. The romantic comedies Hasee Toh Phasee and Queen, starring Kangana Ranaut, will be co-produced by the business next year. Both films were critical and commercial triumphs, winning the National Film Award for Best Hindi Feature Film. The thrillers Ugly and NH10 came after it (2015). Anushka Sharma made her acting debut in the latter. The company's following three releases were Hunterrr (2015), Bombay Velvet (2015), and Masaan (2015). 6. T-Series Super Cassettes Industries Ltd. T-Series, also known as Super Cassettes Industries Private Limited, is an Indian record label and film production firm founded by Gulshan Kumar on July 11, 1983. T-Series, followed by Sony Music India and Zee Music, is India's most prominent music record label, with up to a 35 per cent share of the Indian music business in 2014. T-Series also owns and administers the most popular YouTube channel, with 203 million subscribers and 175 billion cumulative views as of December 15, 2021. Despite being better known as a music label, T-Series has had some middling success as a film production firm. Before expanding into new music production, Kumar founded T-Series as a fruit juice vendor in Delhi, peddling pirated Bollywood songs. Anand–soundtrack Milind's for the 1988 Bollywood hit Qayamat Se Qayamat Tak, composed by Anand–Milind, became one of the best-selling music albums of the 1980s, with over 8 million copies sold. They finally became a major music label with the release of Aashiqui (1990), which sold 20 million copies and became the best-selling Indian soundtrack album of all time. On the other hand, Gulshan Kumar was assassinated on August 12, 1997, by the Mumbai criminal syndicate D-Company. Since then, his son Bhushan Kumar and younger brother Krishan Kumar have led T-Series. T-Series operates a multi-channel network on YouTube, with 30 channels (including Lahari Music) and 382.3 million subscribers as of December 15, 2021. 7. Emmay Entertainment Pvt. Ltd Nikkhil Advani, his sister Monisha Advani, and a friend, Madhu Bhojwani, created Emmay Entertainment in India. Currently, Nikkhil is in charge of the company's creative and talent aspects, while Monisha and Madhu control the company's marketing, legalities, and finances. In 2011, Nikkhil Advani founded this production firm with Monisha Advani and childhood friend Madhu Bhojwani. He is also the co-founder of Emmay Entertainment and Motion Pictures LLP and a director and screenwriter. He's worked on films such as Kuch Kuch Hota Hai, Kabhi Khushi Kabhi Gham, and Mohabbatein in the past. Kal Ho Na Ho was his first film, and it earned six Filmfare awards. He has worked on various projects since founding Emmay, including D-Day, Hero, Katti Batti, and Airlift. 8. Zee Studios Zee Studios is a film production and distribution company founded in 2012 by Zee Entertainment Enterprises Limited as a subsidiary. It serves as a cinematic content engine in feature film production, distribution, worldwide distribution, promotion, advertising, and income-generating streams under its previous labels, Zee Motion Pictures and Zee Limelight. The 2015 action thriller movie Jazbaa, featuring Aishwarya Rai Bachchan in her comeback and Irrfan Khan as the stars, was the studio's first significant film. Since 2017, it has been linked to producing and distributing a slew of mainstream films, practically all of which have Zee Cinema's exclusive satellite rights. 9. Salman Khan Films Salman Khan Films (SKF) is a Bollywood star Salman Khan's film production and distribution firm, founded in 2011. It is based in Mumbai and specialises in producing and distributing Hindi films. Salman Khan (born December 27, 1965) is a Hindi film actor, film producer, and television personality. Khan has won various honours during his thirty-year film career, including two National Film Awards as a film producer and two Filmfare Awards for acting. Forbes named him on their list of the world's Top-Paid 100 Celebrity Entertainers in 2015. Films under this brand include Dr Cabbie, Bajrangi Bhaijaan, Hero, Tubelight, Race 3, and Loveyatri. 'Notebook,' directed by Nitin Kakkar, is a forthcoming film. 10. Pooja Entertainment India Ltd. The Pooja Group includes Pooja Entertainment And Films Limited ("PEFL"). It is a significant company in the Indian film and entertainment industry. Deal (India) Limited was established in 1986 as a private limited company. The Company's business profile was moved to entertainment and film activities in 2008. The company's name was changed to Pooja Entertainment And Films Limited. Mr Vashu Bhagnani, the Company's Director and a well-known Film Producer in the Film Industry, promotes PEFL. Coolie No. 1, Hero No. 1, Bade Miyan Chote Miyan, Mujhe Kuch Kehna Hai, Rehnaa Hai Terre Dil Mein, Shaadi No. 1, and Shaadi No. 1 are some of his major films. Edited and published by Ashlyn Joy
Monisha Advani Investments
1 Investments
Monisha Advani has made 1 investments. Their latest investment was in Ping Digital Broadcast as part of their Angel - II on January 1, 2015.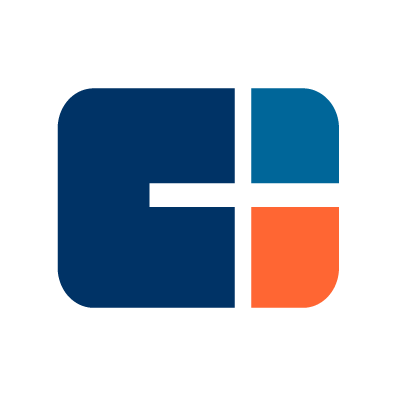 Monisha Advani Investments Activity | Date | Round | Company | Amount | New? | Co-Investors | Sources |
| --- | --- | --- | --- | --- | --- | --- |
| | | | | | | |
| | |
| --- | --- |
| Date | |
| Round | |
| Company | |
| Amount | |
| New? | |
| Co-Investors | |
| Sources | |