Search company, investor...
Are you an investor?
Submit your portfolio details now to be considered in our investor rankings.
Latest Mohandas Pai News
IT industry veteran Pai's post on Hyderabad elicits rebuke from Karnataka Minister Kharge
Nov 29, 2023
A+ Bengaluru, Nov 29 (PTI) Information Technology industry veteran T V Mohandas PaI's post on social media about Hyderabad's potential in dethroning Bengaluru from its exalted IT city status, has elicited a rebuke from the state government with Minister Priyank Kharge stating that it has become a habit for some people to speak taking an anti-Karnataka stand. Kharge, the Minister for IT & BT, on Wednesday said, not a single company, which has come to the negotiation table of the Government of Karnataka, has left the state. Pai earlier today in a post on 'X' tagging Chief Minister Siddaramaiah and Deputy Chief Minister D K Shivakumar said, "Will Hyderabad Dethrone Bangalore's IT Status? Continued neglect of Bengaluru by successive govts over last 10 years has led to this. Hope govt shows more energy to improve city." Interestingly the tweet came on a day, when the city is hosting the 'Bengaluru Tech Summit (BTS)', the annual global tech event promoted and organised by the state government. Show Full Article "I feel that Mohandas Pai or anyone else might be lacking information. Not a single company who has come to the negotiation table of the Government of Karnataka, has left Karnataka. This has become a habit for some people to speak taking an anti-Karnataka stand," Kharge said. Speaking to reporters he said, "Is Amazon not here? Are other companies not here? Tell which company has left Bengaluru? Some companies invest in Mumbai and Hyderabad too along with Bengaluru. Let him show a single company that has left after discussing or signing an agreement with us." Noting that he doesn't know whether it is politically motivated, the Minister said, "but doing it repeatedly is not right." Further noting that Pai too is a venture capitalist, Kharge asked him whether he is investing everything in Bengaluru. "Won't he support startups in Delhi, Chennai? He will do it for the profit of his company, right? It is called diversification of investments. If he does diversification of investment and it is right, but if others do it, is it wrong?" he said Not wanting to comment on a question linking Pai's post to Assembly polls in Telangana, he said, "it is his personal matter, but being a Kannadiga, instead of speaking in favour of Kannadigas, if you fire the bullet in the air, what's the use?" "My straight question is that — show me one company that we have lost out. I can give you examples of us getting investments from other states, can he give one example of investment going out from here?" Kharge asked. Stating that the government always consults people who have contributed to the growth of Bengaluru and IT industry while framing policies, as they are the experts, the Minister said, what can be done if one indulges only in criticism instead of constructive criticism. "Wasn't he (Pai) part of the vision groups (earlier)? What happened then? I don't want to blame individuals, but it's not right if wrong information goes to the public," he added. Pai had last month said that Kaynes Technology has commenced its Rs 2,800 crore OSAT (Outsourced Semiconductor Assembly and Test) plant construction in Telangana, setting aside its earlier plan to set up at Mysuru, due to a delay in response by the state government. "Sad day for Karnataka. We have driven away one of our best cos from Mysore because of lethargy and lack of response, why are we driving away our industry? How will jobs come…..Karnataka should not lose out," he had posted. Industries Minister M B Patil had then responded to Pai stating that there is not even a minor lapse by the government in responding to the company's proposal. PTI KSU RS KSU SS This report is auto-generated from PTI news service. ThePrint holds no responsibility for its content. Subscribe to our channels on YouTube & Telegram Support Our Journalism India needs fair, non-hyphenated and questioning journalism, packed with on-ground reporting. ThePrint – with exceptional reporters, columnists and editors – is doing just that. Sustaining this needs support from wonderful readers like you. Whether you live in India or overseas, you can take a paid subscription by clicking here .
Mohandas Pai Investments
25 Investments
Mohandas Pai has made 25 investments. Their latest investment was in Monster Worldwide as part of their Unattributed on December 12, 2021.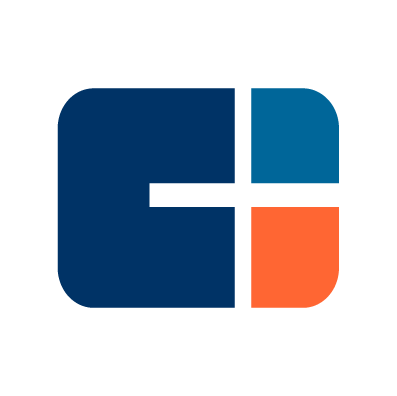 Mohandas Pai Investments Activity Mohandas Pai Portfolio Exits
5 Portfolio Exits
Mohandas Pai has 5 portfolio exits. Their latest portfolio exit was Tracxn on October 20, 2022.
Loading...