Search company, investor...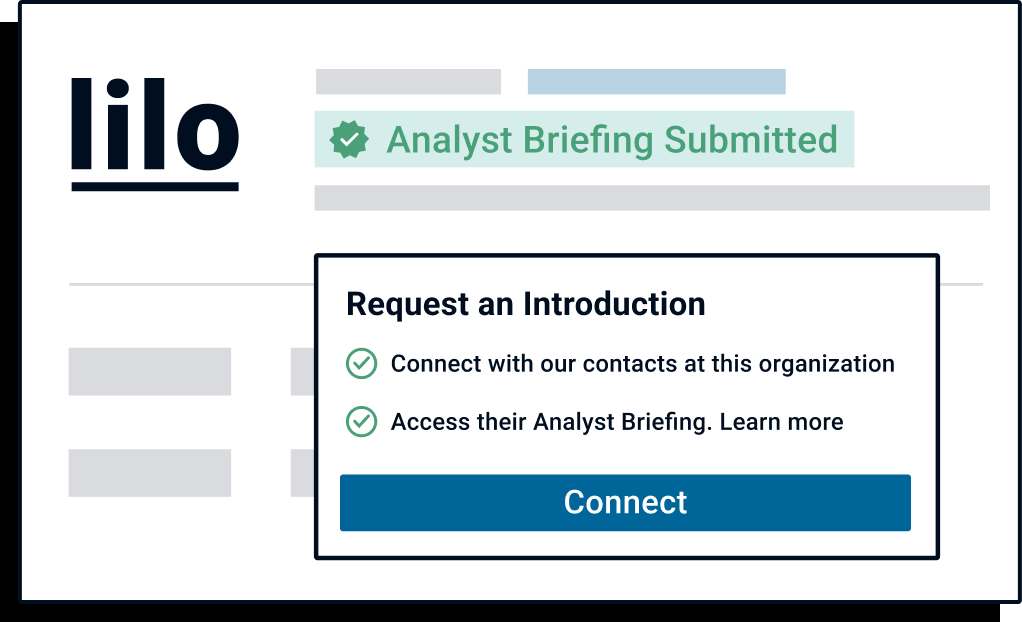 Want to inform investors similar to Mike Galgon about your company?
Submit your Analyst Briefing to get in front of investors, customers, and partners on CB Insights' platform.
Latest Mike Galgon News
Startup studio Pioneer Square Labs raises $80M fund, aims to flip VC model on its head in Seattle
Apr 17, 2018
Pioneer Square Labs Managing Directors Mike Galgon; Julie Sandler; Greg Gottesman; and Geoff Entress. (Photo via PSL) The Pacific Northwest tech startup ecosystem just got a big cash infusion in the form of a new venture capital investment arm launched by Pioneer Square Labs . The Seattle "startup studio" today revealed a new $80 million venture fund , marking an expansion of its unique company-building model and a needed injection of capital now available to local entrepreneurs. If you are an entrepreneur in the Pacific Northwest, we want it to be irresponsible for you not to come and talk with us. GeekWire first reported on the fund in December. Now the managing directors at Pioneer Square Labs are revealing more details about why they launched the fund and what types of companies will receive investment. Created in 2015, PSL uses a unique innovation model  to rapidly test and validate new ideas  before recruiting an executive team to build out a spinoff company. PSL Studio has helped launch several startups in the past two years, including companies like  AdLightning  and  Boundless . The studio itself has raised $27.5 million to date, including a $15 million round in January , from more than a dozen U.S. venture capital funds and 50-plus angel investors. The new venture fund, called PSL Ventures , is a separate entity from Studio. It will allow PSL to invest in startups that they like, but don't necessarily fit into the Studio model. It's part of a broader goal to create a "platform" for entrepreneurs, said Greg Gottesman, a managing director at PSL. "If you are an elite entrepreneur in the Pacific Northwest, we want it to be irresponsible for you not to come and talk to us," Gottesman said, borrowing a line from Amazon founder Jeff Bezos . PSL Ventures will invest $500,000 to $2 million in early-stage tech companies — pre-seed, seed, and Series A investment rounds — with a focus on Pacific Northwest-based startups working on technologies like machine learning, artificial intelligence, voice, cloud computing, and more. It will invest in companies that spin out of PSL Studios, but won't lead investment rounds for those startups. The Pioneer Square Labs team. (Photo via Pioneer Square Labs) The 22-person team at PSL will now not only help support companies that come out of Studio, but also those that become part of the Ventures portfolio. That's unique for an $80 million venture capital fund, said Geoff Entress, a managing director at PSL. "We bring 20-plus experts in engineering, design, data science, and digital marketing," he said. "We think we bring something that a typical fund of our size, or even larger, can bring." "Another way of saying it," added Julie Sandler, a managing director, "is that we are flipping the venture capital model on its head. …This is a model that speaks to the heart of what founders most need, especially at those early stages." The fund is comprised of partners from charitable foundations, institutional investment firms, funds of funds, and "world-renowned technology industry executives and founders," PSL said. It was oversubscribed and closed at the top end of PSL's target range. Inside Pioneer Square Labs' office in Seattle. (Photo via Pioneer Square Labs) The fund will make more investment dollars available in Seattle, a city rich with engineering talent but one that lacks the investor support system necessary to sustain a leading worldwide technology ecosystem . However, the region has seen more activity recently;  Flying Fish  launched last year with plans to raise a $80 million fund, for example, while  Curious Capital  started raising for a new VC-focused fund in February. Other long-standing firms like Madrona Venture Group — where Gottesman and Sandler previously worked — and Voyager Capital also continue to invest in local startups. Sandler said there is "not only a tremendous economic opportunity here, but a real need — the Seattle ecosystem punches below its weight," in regard to available capital. "Three ingredients make a startup ecosystem great: the best people, powerful ideas, and smart capital," Sandler added. "We are now uniquely able to bring all three to bear when it comes to working with founders." Read on to learn more about the new PSL Ventures fund (answers edited for clarity). GeekWire: How did the idea to launch a venture capital fund come about? Was this always the plan? Gottesman: "This was figured out over time. We wanted to make sure that we did a great job trying to figure out the Labs model. We spent two years on it and we're still working on optimizing it and making it better. But we felt like this would just be additive to our overall platform for entrepreneurs. If our major goal is the best founders and the best entrepreneurs in this region, then having a fund becomes really important. There are certain types of entrepreneurs that the Studio will make sense for, and there are some entrepreneurs where the fund makes sense. We just want to talk to great founders."  Seattle is the best place in the world to do this. GeekWire: How are you different from other venture firms and funds? Gottesman: "We are really about building companies versus just investing in companies, whether that's the studio or the fund. We just feel like we can play an important role in helping an entrepreneur during that earliest stage, not just strategically — which is typically where venture capitalists spend most of their time — but also tactically. Things like, how do you go acquire a customer inexpensively on Facebook? We think we are some of the best people in the world at that. How do you go figure out how data science or machine learning fits into your plan? Well, we're doing that across a bunch of different companies and we feel like we can be really helpful there. We are in the middle of building companies everyday from scratch. We think we have a unique skill-set we built that really puts us in a different place versus other venture firms. Part of the reason why this hasn't been done very much is because people like the traditional venture model. It works well. This is a little bit different, but we think it's a new way to view venture that's better from the entrepreneur's standpoint and also our own. We can really spend a lot of time with potential entrepreneurs looking at their business from a very tactical level." GeekWire: What does this mean for Seattle? Why are you focusing on this region? Gottesman: "Seattle is the best place in the world to do this. It has an incredible amount of technical and engineering talent. It has some great founders and success stories. It has expertise in some key areas — machine learning, cloud, e-commerce, and so many other areas that are still inning one or inning two-type of opportunities. What Seattle lacks is capital. If we can bring some capital to the other great stuff already happening in Seattle, that's a great opportunity for us." Entress: "We also hope to be a good syndicate partner to a lot of other venture firms, whether they are in Seattle or in Silicon Valley or other places. We are not a large fund; we are a seed fund. We're looking to partner with other firms on early stage deals. As part of that, if we can bring other firms from out of the area that haven't participated as much in the past, all the better. Maybe our $80 million will become hundreds of millions of dollars, and we can bring in additional money from other firms that haven't been participating here at the early stage." GeekWire: What types of companies will you be investing in? Sandler: "Our investment interests allign with where Seattle spikes, which is across machine learning and artificial intelligence, particularly applied to new verticals where that notion of a predictive model and delivering unique insights hasn't been applied yet. That's been a big theme for us as a studio and we'll continue to see as venture investors. Another category that is difficult to ignore is vocal and audible computing. You can't walk down the street without running into an Alexa engineer these days. There's so much brain power in the community around new opportunities for new forms of computing. Lastly, Seattle continues to be the cloud capital. Great entrepreneurs bring that mindset in building new companies that touch upon cloud or infrastructure or DevOps. Our goal is to be smart and thoughtful there about making seed investments. By and large, it's a really exciting time to be an investor generally, but an especially exciting time to be an investor in Seattle." GeekWire: What other broader investment trends are you seeing in the venture capital industry? I think this machine learning/artificial intelligence trend is as big and as important as any tech trend that we've seen in our lifetime. Entress: "If you look at the companies we've created at [PSL Studio], probably half of them are old legacy industries where the application of new technology, whether it's machine learning or artificial intelligence or even just more basic technologies, can improve these business that just are still stuck in 20th Century. Some good examples are JetClosing, LumaTax, and Boundless. Seattle is the center for online real estate universe with Zillow and Redfin both here. I've invested in a number of companies that have sold to both of those companies. We will continue seeing innovation there. We will continue to see innovation in online travel, ecommerce, and cloud computing. We'll continue to see companies in the categories that we've been investing in previously and creating companies in. Gottesman: "I think this machine learning/artificial intelligence trend is as big and as important as any tech trend that we've seen in our lifetime. It will have as big of an impact on our society as the industrial or agricultural revolutions. This is important stuff. There's going to be not just technology change, but societal  and political ramifications. When we think about the kind of change that comes from machines that are doing more and more of what humans have historically done, there's no end to the amount of opportunity." GeekWire: Why won't the fund be leading rounds for the companies that spin out of the studio? Sandler: "We will be providing some startup capital on extremely friendly terms to any company that spins out of the studio, but we don't want to eat our own dog food. We want third party venture investors to look at companies coming out of the studio with a fresh pair of eyes. We are around to participate further in those investments, but we really do value the venture community that we are apart of and want to make sure we continue to forge those partnerships as third party investors look at our studio companies." GeekWire: PSL recently participated in Founders for Change , a new initiative that aims to increase diversity among VC firms. How will the #MeToo movement in venture capital affect how you operate and invest in startups? Sandler: "It's sadly a rarity these days that new venture funds are formed with women around the general partner table. I feel very fortunate to be here at the very formation of PSL Ventures to work collaboratively with my partners to build both a culture and the ethos around investing that speaks to broader audiences. Because of that, as the years go on, we'll have a much easier time attracting other partners of underrepresented groups, including women. I'm really excited about that and feel like the four of us are aligned around that mission. It's been a very important focal point of mine that founders from underrepresented groups receive great capital here in the region. Most of the investments I've led in my career have been in founders of underrepresented groups. I'm really thrilled by the diversity and quality of founders we've seen even early on in our venture fund operations." Taylor Soper is a GeekWire staff reporter who covers a wide variety of tech assignments, including emerging startups in Seattle and Portland, the sharing economy and the intersection of technology and sports. Follow him  @taylor_soper and email  taylor@geekwire.com .
Mike Galgon Investments
12 Investments
Mike Galgon has made 12 investments. Their latest investment was in Taunt as part of their Seed VC on September 9, 2017.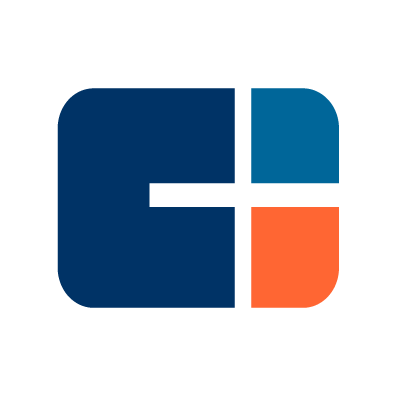 Mike Galgon Investments Activity | Date | Round | Company | Amount | New? | Co-Investors | Sources |
| --- | --- | --- | --- | --- | --- | --- |
| | | | | | | |
| | | | | | | |
| | | | | | | |
| | | | | | | |
| | | | | | | |
| | | | | | |
| --- | --- | --- | --- | --- | --- |
| Date | | | | | |
| Round | | | | | |
| Company | | | | | |
| Amount | | | | | |
| New? | | | | | |
| Co-Investors | | | | | |
| Sources | | | | | |
Mike Galgon Portfolio Exits
3 Portfolio Exits
Mike Galgon has 3 portfolio exits. Their latest portfolio exit was EnergySavvy on May 03, 2019.
Date

Exit

Companies

Valuation

Valuations are submitted by companies, mined from state filings or news, provided by VentureSource, or based on a comparables valuation model.

Acquirer

Sources
| | | | |
| --- | --- | --- | --- |
| Date | | | |
| Exit | | | |
| Companies | | | |
| Valuation | | | |
| Acquirer | | | |
| Sources | | | |