Search company, investor...
Are you an investor?
Submit your portfolio details now to be considered in our investor rankings.
Latest Michael Preysman News
Under New Management, Everlane Leans Into 'Quiet Luxury' With A Sustainability Edge
Aug 16, 2023
Under New Management, Everlane Leans Into 'Quiet Luxury' With A Sustainability Edge I study the world's most powerful consumers -- The American Affluent Got it! Courtesy of Everlane. Photo by Guillermo Cano The direct-to-consumer fashion brand Everlane made a big splash upon its founding in 2010 by Michael Preysman. It introduced the idea of "radical transparency" in pricing for fashion basics with a commitment to ethical business practices for people and the planet. Preysman was named to Forbes' 30 under 30 class of 2015 and honored as one of Fast Company's most innovative companies in 2018. Preysman built a radically different fashion company, but not without bumps along the way. For years, he proclaimed the company would never operate retail stores, but changed course in 2017 with a flagship store in New York City followed by another in its hometown of San Francisco. Now it operates ten boutiques. More recently, the company was the subject of controversy in the midst of the 2020 Covid crisis when then-presidential candidate Senator Bernie Sanders called it out for union busting after laying off and furloughing 290 team members, some of whom had announced their intention to unionize with the Communications Workers of America. Claims that the company had created a " toxic workplace " must have cut Preysman to the quick. He has since stepped aside as CEO to become executive chairman and the company's "climate lead." Andrea O'Donnell replaced him as CEO in October 2021. She arrived with an impressive track record in fashion, including her most recent role with Deckers Brands, where she put the UGG brand on the map and launched Koolaburra by Ugg brand. MORE FOR YOU O'Donnell was joined shortly thereafter by Mathilde Mader as creative director. Mader got her fashion training at Central Saint Martins, University of The Arts, London and worked with Kim Jomes, Vanessa Bruno, Sonia Rykiel, Marni and Mulberry. The talented pair bring an international perspective to Everlane. O'Donnell was raised in London, graduated from the London Business School with an MBA, and worked across the globe before landing in the U.S. Mader is from Denmark and brings a "Danish minimalist mindset" to the company, according to O'Donnell. Together this dynamic duo is fine-tuning Preysman's original vision for the company, which is described on the website: "We believe we can all make a difference. Our way: Exceptional quality. Ethical factories. Radical Transparency." O'Donnell is fixed on making the company profitable by maintaining the brand's ethical and sustainability commitments and continuing its radical transparency promise while jettisoning the fashion industry's addiction to reinventing itself every season that results in last season's cast-offs ending up in landfills. "The whole industry is built on trend-driven desire, so fashion and sustainability are a bit of an oxymoron," O'Donnell shared with me. "We want to engage customers with the idea of timeless wardrobe staples that you return to time and time again, what we call the 'forever wardrobe.' At the core of that idea is a conscious consumer and a sustainable brand." The Forever Wardrobe O'Donnell and Madar's vision for a "forever wardrobe" is presented in a range of "Everlane Editions" capsule collections introduced in the Spring and Fall. The first, called the "Power of 10," perfectly reflects its essentials aesthetic, inspired by the idea that the majority of people wear only about 10% of their wardrobe. Its power of 10 offerings were intended to fill those ten slots. Coming in September will be another Everlane Editions collection, called New Heritage, that presents the "democratic ease of American style." It will feature workwear classics for back-to-the-office and weekend casual looks, including its first-ever pair of dungarees. From Everlane Editions New Heritage collection Courtesy of Everlane. Photo by Gabriel Villasmil Everlane operates in sharp contrast to other mid-tier premium fashion brands, with O'Donnell identifying J. Crew, Madewell and Banana Republic as its competitive set. About 70% of its collection are continuity products, meaning they are carried over season after season. Only 30% are new offerings and each of those must be designed purposefully to fit with the entire collection. "It's a disruptive concept to offer truly sustainable style that is not trend-driven or fashion-oriented, like other brands," O'Donnell said. "We have the opportunity to lead with a progressive mindset that is thought-provoking." Challenges O'Donnell clearly identifies the challenge of going against the grain of the trend-driven fashion industry. "It's difficult to build awareness and consideration because our style is discreet and minimalistic, the very definition of 'quiet luxury.' It's easy to get a paparazzi shot of a celebrity wearing something that is trend-driven. Maximalism works because it screams and shouts so people sit up and notice." To communicate its 'quiet luxury' message, O'Donnell and her team are leaning into emotional storytelling around the brand's core values, which is an evolution from Preyman's original left-brain-focused pricing transparency and sustainability appeal. "Originally, Everlane was about a straightforward value proposition. It's easy to express why a $100 cashmere sweater is a good idea," she shared. "But now we are overlaying that with right-brain storytelling to create more meaning around our product and talk to consumers in a more emotional way." She looks to luxury brands for inspiration for their excellence in storytelling around design and creativity. But whereas those brands are built around the concept of exclusivity, Everlane is an inclusive, accessible, democratic brand for everyone. "There aren't many brands trying to do all that we are doing, in the mid-tier or even luxury level. We are telling sustainability stories for the conscious consumer. We have to find our own path to help our customers look refined and polished in comfort with well-made classics and responsibly-sourced fabrics." Rather than reinventing itself every season, Everlane is leaning into its continuity best-sellers that have proven over time and exploring product adjacencies, like responsibly sourced denim that has become part of its continuity business and the new dungarees that may prove to be a candidate. "The fashion industry is built on the sugar rush from the latest trend and new arrivals. We are fighting against that, all the while talking about CO2 emissions, recycled poly and other recycled and sustainably sourced materials. "At the end of the day, we have to do all the rational, responsible things and still be beautiful and give people an emotional response when they look at the product. We have to be of real and lasting service to our customers," she concluded Follow me on  Twitter  or  LinkedIn . Check out my  website  or some of my other work  here .
Michael Preysman Investments
3 Investments
Michael Preysman has made 3 investments. Their latest investment was in Adgile Media Group as part of their Seed VC on May 5, 2022.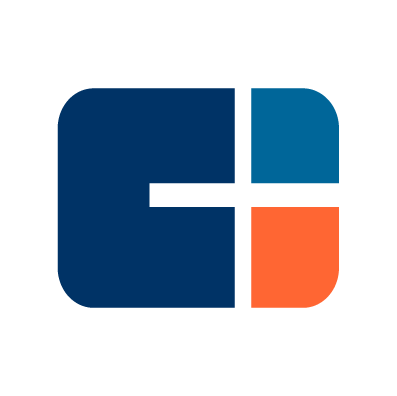 Michael Preysman Investments Activity | Date | Round | Company | Amount | New? | Co-Investors | Sources |
| --- | --- | --- | --- | --- | --- | --- |
| | | | | | | |
| | | | | | | |
| | | | | | | |
| | | | |
| --- | --- | --- | --- |
| Date | | | |
| Round | | | |
| Company | | | |
| Amount | | | |
| New? | | | |
| Co-Investors | | | |
| Sources | | | |
Loading...