Search company, investor...
Are you an investor?
Submit your portfolio details now to be considered in our investor rankings.
Latest Michael Kuntz News
North Dakota regulators' probe of Fargo financial firm 'ongoing and expanding'
Oct 29, 2022
News reporting Based on facts, either observed and verified firsthand by the reporter, or reported and verified from knowledgeable sources. North Dakota regulators' probe of Fargo financial firm 'ongoing and expanding'  North Dakota securities regulators continue to investigate what they say are multiple violations of securities laws involving investment of $17.7 million in limited liability companies controlled by financial advisory firm Jamieson Capital Financial. Forum file photo Share FARGO — Jeremy Lynn Carlson aimed to cater mostly to high net worth investors when he established a financial advisory service originally based out of his Fargo home called Jamieson Capital Financial. Although he set no minimum investment, Carlson estimated that high net worth individuals made up more than 75% of his clientele in a filing in March of 2015, the year he initially registered his company with state securities regulators. In time he would offer a diverse menu of funds for his investor clients through limited liability companies he created: Jamieson CAPEX Fund, Jamieson Medical, Jamieson Natural Resources Fund, Nova DC, Jamieson Legacy Fund, Mainstreet Investment Partners, National Sports Capital. Since 2017, investors poured at least $17.7 million into the funds, investing in everything from cryptocurrencies to medical marijuana dispensaries — with client funds deposited in bank accounts to which Carlson and Jamieson had "unlimited access" and over which they exercised "unlimited discretion and control," according to documents issued by securities officials on July 15. Jamieson Capital Financial and limited liability companies created by Carlson commonly collected 3% commission payments totaling at least $338,366, according to North Dakota securities officials. ADVERTISEMENT There was another issue: Carlson applied for registration as an investment adviser representative of Fargo-based Jamieson Capital Financial in November 2021, but his application status was deemed "deficient" because he hadn't passed the required qualifying examination, according to regulators in the action issued on July 15. In fact, Carlson isn't registered as a securities professional in "any capacity" in North Dakota, according to securities officials. Similarly, according to state securities officials, Jamieson Capital Financial has never been registered as a securities issuer-dealer or broker-dealer with the state. Investigators for the North Dakota Securities Department allege they found multiple violations involving Jamieson Capital Financial and Carlson, according to regulatory actions. Those alleged violations include taking direct and indirect possession of investor client funds, controlling investor funds, depositing investor client checks and directing wire transfers of investor funds, in violation of state securities law — a total of at least 153 prohibited financial "custody" transactions in Jamieson private fund companies. State securities investigators allegedly found at least 64 prohibited, unregistered broker-dealer and unregistered agent violations by Jamieson and Carlson. "Our investigation is ongoing and expanding," said Michael Daley, an enforcement attorney with the North Dakota Securities Department, who declined to provide specifics because the investigation is "active and ongoing." Daley would not say whether any investors lost money. He said, however, that efforts to recover investors' money are continuing. State securities officials ordered Carlson and Jamieson to return "all investor funds" on deposit that were invested in the funds Carlson created, administered by Jamieson Capital Financial. ADVERTISEMENT "This is a very complex and on-going investigation involving thousands of transactions, millions of dollars, numerous banks and bank accounts, and transfers of investor funds between and among the Carlson private funds over a period of years," Daley said in a statement. "Determining what assets are available for investor recovery in the various funds, the identity of the investors who placed their money in a particular asset class, and what amount they should receive, will require extensive analysis," he said. For that reason, Daley added, the state's enforcement order against Carlson and Jamieson Capital Financial includes a provision reserving the authority to order additional measures to protect investors. Carlson is cooperating with securities officials, according to his lawyer. "Mr. Carlson is engaged in ongoing discussions with the State to find a solution that protects the investors," Fargo attorney Michael Raum said in a one-sentence statement. The investigation followed a routine examination that found "numerous deficiencies in the business conduct of the firm," which solicited investments in real estate, oil and gas, as well as digital assets and medical marijuana, securities officials said in a news release. Jamieson and Carlson breached their fiduciary duty to act in their clients' best interest and committed fraudulent practices in soliciting investors in Jamieson's Nova DC fund, raising at least $4.1 million from 21 investors, according to documents filed by state securities officials. The fund invested in various digital currencies with the objective of providing members with a "premium return on their investment." A $20 million offering would, if fully sold, result in net proceeds of $19.4 million to be invested in digital currencies, investors were told. ADVERTISEMENT Besides being the president of Jamieson Capital Financial, Carlson served as president of Nova DC and of Nova Management, which managed the fund. Nova DC invested at least $2.7 million in several cryptocurrencies, including Coinbase Global, FTX trading and ByBit Fintech, and at least $260,000 of investor funds were paid to a fund manager who had financial ties to Nova and to Nova Management, according documents issued by securities officials. In other transactions, $870,000 of the Nova DC fund were lent to Michael Kuntz of Grand Forks and to entities he controlled, including Leftfield Development and National Sports Opportunity Partners — uses other than investing in digital assets, according to Securities Department documents. In a separate regulatory action filed July 29, Kuntz was found by state securities officials to have sold or offered for sale unregistered promissory notes or other forms of debt totaling $1.9 million to funds operated and controlled by Carlson. "National Sports Opportunity Partners, LLC, and its principal Michael Kuntz are fully cooperating with the Department and providing requested information in an effort to resolve these matters," Kuntz's Fargo lawyer, Chris Kennelly, said in a statement. "NSOP relied on third-party professionals throughout the process." The Nova DC fund also paid $15,000 to ND Country Fest. "The use of investor client funds by the Respondents" — Jamieson and Carlson — "to sponsor a music festival is not in the best interest of investors and a breach of fiduciary duty," the regulatory action filed by the state said. Citing bank records and other documents, securities officials said Jamieson and Carlson paid $50,000 in "earnest money" from the Nova DC fund for a commercial property in Mandan and related costs totaling $21,237. Jamieson Medical and Mainstreet Investment Partners funds were used to make a series of payments totaling $3.9 million to the holder of membership units of Pure Dakota Holdings, whose Pure Dakota subsidiary holds a medical marijuana grow license and dispensary licenses in Williston and Bismarck, according to documents. The medical marijuana-related payments were made even though Carlson knew that a purchase agreement hadn't been executed and that an ownership change of the membership units hadn't been approved by the North Dakota Department of Health, as required by state law, according to documents issued by securities officials. A membership interest represents an investor's ownership stake in a limited liability company. The North Dakota Securities Department on July 29 ordered Carlson and Jamieson to "cease and desist" from securities violations and informed Carlson that he and his firm could be subject to civil fines of at least $2.1 million. In a separate action filed by the state, Carlson and the limited liability company funds he controlled are subject to civil fines up to $1 million. Also, securities officials ordered Jamieson Capital Financial's investment adviser registration be suspended pending the outcome of the case, and gave notice they will seek an order to revoke Jamieson's investment adviser registration. A hearing has been continued and is not yet scheduled, Daley said.
Michael Kuntz Investments
1 Investments
Michael Kuntz has made 1 investments. Their latest investment was in Remi. as part of their Seed VC on June 6, 2021.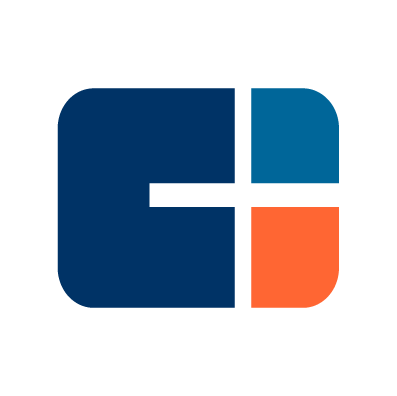 Michael Kuntz Investments Activity | Date | Round | Company | Amount | New? | Co-Investors | Sources |
| --- | --- | --- | --- | --- | --- | --- |
| | | | | | | |
| | |
| --- | --- |
| Date | |
| Round | |
| Company | |
| Amount | |
| New? | |
| Co-Investors | |
| Sources | |
Loading...