Search company, investor...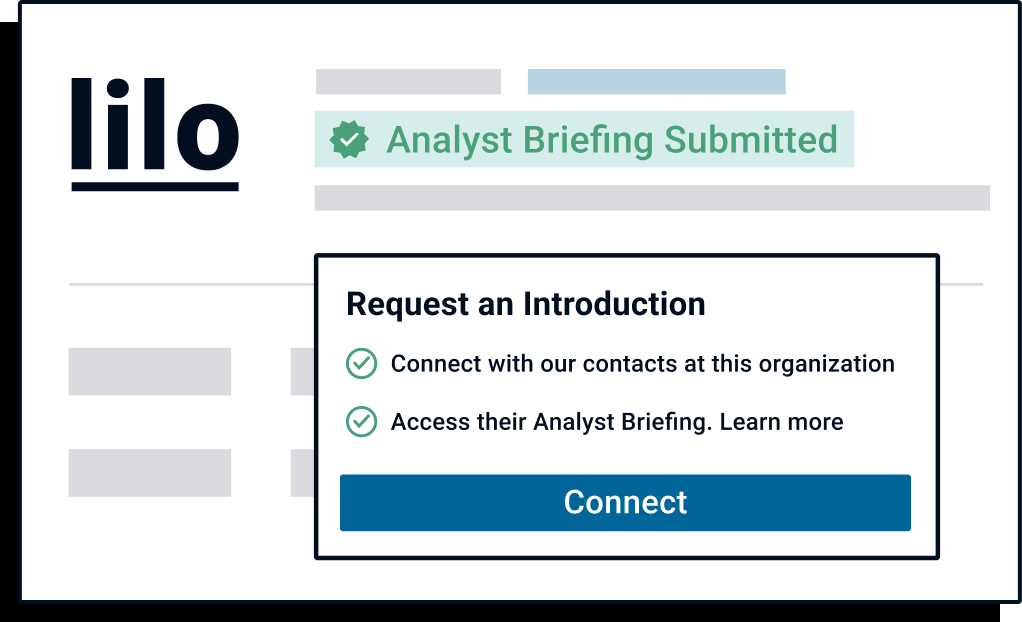 Want to inform investors similar to Martyn Phillips about your company?
Submit your Analyst Briefing to get in front of investors, customers, and partners on CB Insights' platform.
Latest Martyn Phillips News
Dragons chairman David Buttress on reducing the number of regions and taking the Rodney Parade club private
Mar 6, 2023
Dragons chairman David Buttress on reducing the number of regions and taking the Rodney Parade club private The founder and former CEO of Just Eat believes the game has huge commercial and global reach potential 12:07, 6 MAR 2023 Invalid emailSomething went wrong, please try again later. Sign Up We use your sign-up to provide content in the ways you've consented to and improve our understanding of you. This means that we may include adverts from us and third parties based on our knowledge of you. We also may change the frequency you receive our emails from us in order to keep you up to date and give you the best relevant information possible. As always you can unsubscribe at any time. More info Group 28 Chairman of the Dragons David Buttress has labelled calls for cutting the number of rugby regions in Wales as a "reductive mindset. " He also believes the game has huge commercial and global reach potential despite presently being hamstrung by what he described as an "old fashioned and risk averse" leadership of the game. The former chief executive of Just Eat and serial entrepreneur and investor said a deal was close on taking the Dragons out of WRU majority ownership - a condition of a yet to be signed off new six-year funding deal for the four regions with the crisis hit union, which will see a significant reduction in player budgets. Mr Buttress, who took on the role as chair of the Rodney Parade region in 2017, said like the famous Monty Python Holy Grail sketch of the black knight cutting off his limbs and describing them as only flesh wounds, it would be folly do so in Wales (region reduction) without setting out a new strategy for the game - underpinned by the ultimate aim of Wales winning a Rugby World. Combined the four regions generated pre-Covid around £14m collectively of their own commercial revenues. And with only a 60 miles distance between them along the South Wales M4 corridor - from the Scarlets in the west to the Dragons with the Ospreys and Cardiff sandwiched in between - they are also competing often for the same sponsorship sources, with a limited number of corporate headquartered firms with significant marketing budgets and where any investments made require value alignment. They are also competing against other professional sporting entities with three football clubs (Swansea, Newport and Cardiff). Glamorgan Cricket and commercial media organisations and charities also targeting the same potential sponsors. The reality has been that the regions have been heavily reliant, and will continue to do so under the new funding deal, on the largesse of benefactors to remain solvent. People like Peter Thomas at Cardiff and Rob Davies at the Ospreys come from a small pool of business people who don't often require investment panel approvals to invest, but have an emotional attachment to their region. With a tough commercial environment and the four regions facing a big reduction in players budgets - which could limit success on the pitch which is often a driver of revenues - isn't now an opportune time to look at reducing the number of regions in Wales? The ebullient Mr Buttress said: "This is a reductive mindset which simply blows my mind. Professional rugby (regions) has existed with professional football around it for the last 20 years. It is not new and the landscape (socioeconomic) hasn't really changed. "However, before you get to conversations as to whether it should be four, three, or say two, you also need to ask could it be five? As an entrepreneur and a person who builds businesses, the first thing to ask is have we done a great job so far? I would be candid and say rugby, in my honest opinion, has done a poor job in terms of how it has run itself professionally, as a national game and a governing body over the last 20 years. Let's get our house in order and run the game properly and see what its potential is. "So, we need to be focusing all our energy on what good and great looks like with less of this reductive mindset and whether three or two could survive. If I sat in a boardroom of any businesses I am involved in and I heard that mindset from the chief executive I would get a new CEO. "To grow a business and then say we are going to close a department and the other departments will be okay, well I can tell you how that conversation ends up and that is in three years' time the same people are in the room saying you 'know if we shut another department then the ones left can survive'. Then in five years time you are back in the room again, but there is nothing left to come off. It's like that Monty Python sketch when the knight cuts off an arm and then a leg and says it's only a flesh wound. "So, for Welsh rugby we need to look at what good and great looks like and then you put yourself in a position of strength to ask the strategic question of how many teams or whatever." Future for the Dragons The Dragons in action at Rodney Parade (Image: Ben Evans/Huw Evans Agency) Last year's WRU accounts show an expenditure line of £9.1m (although offset by commercial revenues generated) injected into the Dragons through its subsidiary business WRU Gwent Region Ltd. Without the intervention of the union, then under WRU chief executive Martyn Phillips - with little private sector investment appetite at the time - Wales could now have just three regions. A condition of the new deal is that all four regions are privately-owned. On deal progress Mr Buttress said: "I have been working over the last 18 months, although I remember saying to Martyn Phillips I never wanted to own a professional sports team, but would be happy in helping to run it. However, it means a lot to me and it has become emotional. So, I have been talking to three other people who could potentially come in and take the club private and I think we are very close on that now." The Dragons chairman said a number of options were being explored including a financial deal that would see the WRU exiting entirely, as well as the governing body potentially retaining a landlord interest and leasing the ground to new owners. The chairman added:"We have looked at other ownership structures, but certainly by the 2023-24 season the Dragons would have to be in private hands as part of this deal." Will he be involved? The chairman said: "I think I have to be in the sense that it has not been the WRU that has led the conversations to bring private investors in, it has been me. So, yes (involved) as firstly I love the club and we would be a team of four private investors with myself being chair." But why would he want to invest in professional rugby with currently little potential for financial return? Mr Buttress said: "I can only answer about how I feel and I have said very openly to the other guys (potential investors) that I'm investing in the Dragons for the same reasons that I like building things. I think this is an opportunity to hopefully build a successful rugby club. Secondly, there is a lot of potential for rugby in Gwent and thirdly you want to be part of a successful sports team. "The return on investment is the success that hopefully we can deliver over the next five to 10 years as private owners. Everyone has different motivations, but I am not doing it to make money. If I wanted to make money I can think of a lot more things to do with my time and my capital." He believes the game, not just in a Welsh sense, has significant upside commercial potential which is ready to exploit. He added: "I passionately believe, underpinned by the values of the game and the potential for the women's game too, that it can become a hugely successful global sport. However, there isn't a growth mindset at present, but an old fashioned risk averse one (rugby leadership). " So, as a game I can definitely convince myself to be enthusiastic and excited about the future, but I have to temper that with everything I have seen in how the game has been run, at least from a Welsh perspective, over the last two to three years. If I was on a plane travelling at 500mph would I want an experienced pilot flying it or an aviation enthusiast? "We have lost talent like Amanda Blanc (chief executive of Aviva who resigned as chair of the Professional Rugby Board), Martyn Phillips and Gareth Davies (former WRU chair), and we all know the reasons why. So, we need to fix this because we cannot afford to lose talented people, which is not a great place to be if you want to build and grow commercially and become successful." New funding deal Some have called for a bridging one-year interim funding deal for the regions, so allowing the new WRU CEO and independent non-executive chair (if approved by the clubs) scope to oversee a new one. However, Mr Buttress believes long-term stability is required now. He added: "I think a new CEO coming in would be grateful to have a stable foundation so I am probably okay about that (six-year deal). A new CEO will form their own view, and rightly so, and we all need to be supportive and pragmatic about that. "We have put so much work into it over the last 18 months and it has been the most painful process of my professional life, so we don't want to be here again in a year with a new CEO. "However, they could come in and say look guys great that you have got this deal, but I want to tweak and change some things. As long as everyone is sensible and pragmatic we should allow and support them in that. However, a deal at least gives us a platform and stability, which the game desperately needs." World Cup success He said that going forward all facets of the game in Wales need to be aligned to support the ultimate aim of Wales winning the Rugby World Cup. Mr Buttress said: "I want Wales to win World Cups. The tragedy for me in the four years I have been involved in Welsh rugby is that I don't think I have been in a meaningful conversation about how we win a World Cup, which is what I find the most painful. "Our ambition as Wales, and this is not a crazy lofty one, has to be to try and achieve that. In the last three World Cups we have gone semi-final, quarter-final, and semi-final. In 2011 we lost by a single point to France with 14 players (Sam Warburton sent off) and in 2019 we missed out with a late penalty against South Africa. We have been inches away from finals. What that should tell is us it that we definitely have the talent and we owe it to that player pool to give them the best chance to go and win a World Cup. "As a nation imagine what they would mean... it would be absolutely amazing. The single focus when we get up every morning is that whether that is 2027, 2031 or 2035, we are going to win a World Cup and that is all we live and die by. You might not achieve it, but that has to be the ambition and the focus. And to achieve that you put it back to real reference, so whether that is four, three or five teams or whatever. "We currently have four and my question to anybody who says it should be three or two, is how many countries in the Six Nations that have two teams have won the World Cup or Six Nations? " I am not insulting Scotland and Italy here (two professional teams), as we have lost to them both recently, but my point would be if our ambition is to be a World Rugby winning nation, which we surely have to be in Wales, with a minimum expectation of quarter and semi-finals going into the future, why would you look to reduce the number of professional teams that we have? Ireland have won Six Nations, so have we, England and France, but they all have a minimum of four teams. "This is where rugby has to get better in terms of where the strategy and the vision is. You cannot build anything if the way you approach building it is to react to events. Good business leaders work towards delivering something which at the start may seem ambitious or even ridiculous and unachievable. That's where good leaders forge amazing outcomes." New WRU chief executive On a new CEO at the WRU he said:" It's a great job and an incredible opportunity to come in and reshape the future. You have got to hire the right person for the right time and someone who can help rebuild a culture that we can all be proud of. We also need someone who is brave as the game needs to be changed with a vision for the future. The game in Wales has definitely lacked vision, but at least this time around we are going to appoint a CEO with people who know what a good CEO looks like." Asked if he would be interested in the role, he said: "Honestly, no. Perhaps four years ago the answer would have been yes, but with my involvement in the Dragons and this consortium wanting to take it private, I feel I need to commit the next five to seven years of my life into making the club the kind of thriving success I hope it can be. I will throw my support behind the right person (new WRU CEO)." On his relationship with the WRU, Mr Buttress said: "To be honest I have found myself in a real difficult position over the last few years. I am an extremely loyal person, but I have become ever more critical of the WRU over both its governance and the leadership it was providing the game. It wasn't a comfortable place to be when ultimately the club I was chairman of is vastly owned by the union. "I could not in good conscience sit by idly and say nothing. I had to think about my own position in the game and considered resignation as I thought I cannot continue to throw stones like this, but at the same time I thought I need to hold these people to account. It has been a tough time for sure, but we need alignment and being brought back together. So, I hope the new CEO will provide that leadership so that we are all aligned and loyal." URC URC (Image: INPHO/Dan Sheridan) He also defended the standard of United Rugby Champion (URC) which the regions play in, whilst understanding the sentiment behind calls for a British Isles League. Mr Buttress said: "I grew up watching Anglo-Welsh fixtures, so of course I get it. However, in defence of the URC I think the South African teams have come in and added a lot to it. Yes, I know they are not the same old historic fixtures that we used to have, but the quality of the league now is very high. Of course from a home and away perspective I get the lack of away support (outside Welsh derbies) and I think we could do a better job building the Welsh derbies. "We need to focus on the product that we have got and make the best of it and stop trying to convince ourselves, that if we just switch lanes, it will all come good again. It won't as fundamentally you need to do a good job with the product you have got and see how the next five to ten years evolve." Read More:
Martyn Phillips Investments
1 Investments
Martyn Phillips has made 1 investments. Their latest investment was in Wazoku as part of their Seed on February 2, 2013.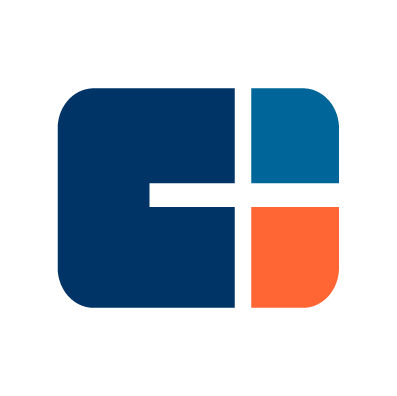 Martyn Phillips Investments Activity | Date | Round | Company | Amount | New? | Co-Investors | Sources |
| --- | --- | --- | --- | --- | --- | --- |
| | | | | | | |
| | |
| --- | --- |
| Date | |
| Round | |
| Company | |
| Amount | |
| New? | |
| Co-Investors | |
| Sources | |
Discover the right solution for your team
The CB Insights tech market intelligence platform analyzes millions of data points on vendors, products, partnerships, and patents to help your team find their next technology solution.
Request a demo