Search company, investor...
Are you an investor?
Submit your portfolio details now to be considered in our investor rankings.
Latest Mark Tercek News
Redivider Edge Data Center Provider Expands Advisory Board to Address Critical Industry Challenges and Drive Energy With Impact Mission
Jun 22, 2023
TechBullion Company Leads with People, Planet and Profits In an industry driven by rapid technological advancements and a constant evolution of challenges, Redivider , a leading edge data center provider, takes a momentous stride forward. The company has enlisted the expertise of four esteemed professionals onto its advisory board, strengthening its commitment to tackling crucial hurdles within the industry. This strategic move emphasizes Redivider's dedication to its "energy with impact" mission, which aims to revolutionize the data center landscape with sustainable solutions. With these influential additions, Redivider is poised to navigate the ever-changing industry landscape and drive meaningful change that benefits both the environment and society at large. A Deep Dive Into Redivider Founded by Tom Frazier, Eric Appelblom, and a robust team of experts, Redivider set out in 2021 with an ambitious objective: to revolutionize the way data centers operate. Harnessing edge data centers, the company positions itself on the frontier of sustainable and impactful computing. So, its mission isn't confined to efficient computing but expands to include creating a positive environmental and social impact. With this, Redivider leverages opportunity zones across the United States to deploy their edge data centers, thereby bridging the economic divide while catering to the escalating demand for computing amidst energy constraints. In fact, it's their ethos of prioritizing people and the planet over profits that sets Redivider apart in a competitive industry landscape. Critical Industry Challenges The reality of it is that the data center industry faces a range of critical challenges that require immediate attention. One of the key challenges is the industry's soaring energy consumption, which has raised concerns about carbon emissions and environmental impact. Traditional data centers have been criticized for their inefficient energy usage and the strain they put on power grids. Additionally, traditional data centers generate substantial heat and contribute to the accumulation of e-waste. Therefore, it is imperative for the industry to seek sustainable solutions that reduce environmental impact and optimize resource utilization. Addressing these challenges becomes paramount for ensuring the long-term sustainability of the sector and mitigating its ecological footprint. Drive Energy With Impact Mission This is where Redivider comes into play. The company is driven by a mission to revolutionize the data center industry with sustainability as its foundation. With a focus on driving energy with impact, the company aims to deliver efficient computing solutions while making a positive environmental and social impact. To realize this ambitious mission, Redivider combines innovative technologies and sustainable practices. One way they do this is by leveraging edge data centers, which brings computing resources closer to end-users, leading to a reduction in energy waste and an enhancement in efficiency. This decentralized approach helps optimize energy consumption and minimize environmental impact. Yet, Redivider's vision extends beyond energy efficiency. As mentioned, the company takes bold steps by deploying edge data centers in Opportunity Zones, actively contributing to the economic development of underserved areas. Through this strategic initiative, Redivider facilitates job creation, fosters community growth, and works towards narrowing socio-economic disparities. This dual focus on sustainability and social impact positions Redivider as a frontrunner in driving positive change within the data center industry. Spotlight on the New Board Members The esteemed advisory board, comprised of existing members Francis Suarez, Tad Hunt, and Tony Greenberg, welcomes a distinguished team of professionals. With diverse expertise and a shared passion for Redivider's mission, these individuals further strengthen the company's commitment to driving innovation and positive change in the data center industry. Here is a closer look at each new member: Mark Tercek: An Environmental Strategist Mark Tercek, former CEO of The Nature Conservancy and a long-standing partner and managing director at Goldman Sachs, brings a wealth of knowledge about environmental strategies to Redivider. Tercek commends the company's ambitious drive to enact far-reaching economic and environmental changes within the data center industry. Peter Gross: An Innovator in Technology and Energy A global leader in technology and energy, Peter Gross is a celebrated figure within the data center industry. He supports Redivider's focus on people and the planet over profits and believes this mission positions the company as a leader in the industry's next phase of evolution. Stacey Shulman: A Force in Artificial Intelligence and Sustainability Intel's Network and Edge Computing Group Vice President, Stacey Shulman, brings over 25 years of experience spearheading multi-billion-dollar initiatives for digital transformation. She believes Redivider is leading the charge in demonstrating that responsible edge computing is both environmentally and economically beneficial. Joe Weinman: A Master of Digital Strategy Joe Weinman, an acclaimed authority in cloud and edge computing, digital strategy, and IT economics, joins the board with an impressive portfolio, including roles at Telx, Bell Labs, AT&T, and HP. Weinman appreciates Redivider's proactive approach to mitigating the environmental concerns associated with traditional data centers. Forging the Path Ahead Redivider takes a significant stride forward by welcoming esteemed industry experts to its advisory board, marking a pivotal moment dedicated to sustainable innovation and growth. With their extensive experience and expertise, the strengthened board is ready to guide Redivider toward achieving its ambitious objectives. The strategic decision to reinforce the advisory board underscores Redivider's steadfast commitment to addressing critical challenges in the industry. These distinguished professionals, with their diverse backgrounds and unique insights, bring a fresh perspective to the table. Their valuable contributions can empower Redivider to navigate the dynamic industry landscape with confidence, driving impactful change that benefits both the environment and society at large. Transforming Industries, Empowering the Future At the end of the day, Redivider's journey transcends that of a conventional data center company . It stands as a testament to the remarkable fusion of technology, sustainability, and socio-economic impact. The company pioneers a path that redefines standards for businesses, particularly within the tech industry, enabling them to thrive while making a tangible and positive difference in the world. Ultimately, by placing sustainability at its core, Redivider revolutionizes data center operations, illustrating the compatibility of profitability and responsible environmental practices. Through ingenious approaches like leveraging edge data centers and prioritizing renewable energy sources, Redivider spearheads the industry's transformation. Their unwavering commitment to people and the planet over profits serve as a guiding light, inspiring others to embrace sustainable practices and unlock the potential for profound global transformation.
Mark Tercek Investments
4 Investments
Mark Tercek has made 4 investments. Their latest investment was in Cultivo as part of their Seed VC - III on December 12, 2022.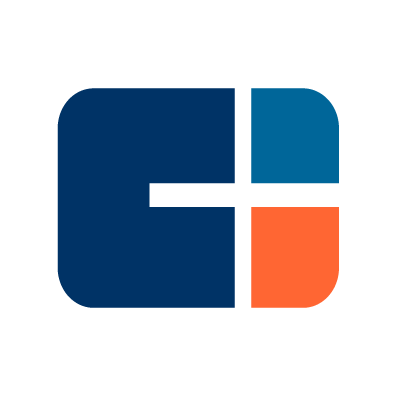 Mark Tercek Investments Activity | Date | Round | Company | Amount | New? | Co-Investors | Sources |
| --- | --- | --- | --- | --- | --- | --- |
| | | | | | | |
| | | | | | | |
| | | | | | | |
| | | | | | | |
| | | | | |
| --- | --- | --- | --- | --- |
| Date | | | | |
| Round | | | | |
| Company | | | | |
| Amount | | | | |
| New? | | | | |
| Co-Investors | | | | |
| Sources | | | | |
Loading...