Search company, investor...
Are you an investor?
Submit your portfolio details now to be considered in our investor rankings.
Latest Lilly Wollman News
Kering signals rental interest with stake in Cocoon
Jun 24, 2021
Luxury subscription bag rental service Cocoon has received an undisclosed investment from the French luxury conglomerate as well as investors from Depop and Al Gore's Generation Investment. Luxury conglomerate Kering has signalled interest in the fast-growing rental market with its first investment in upmarket handbag rental service Cocoon . UK-based Cocoon, which offers new, pre-owned and limited-edition vintage handbags including Gucci, Bottega Veneta and Prada from £49 a month in the UK, has raised funding from Kering ; Depop founder Simon Beckerman; Lilly Wollman, a former partner at Al Gore's Generation Investment Management; and entrepreneur Riccardo Pozzoli, according to a statement. It brings the total investment raised to over £2.5 million. The funding will be used to extend Cocoon's inventory of luxury handbags, build operations and add extra headcount, with the aim of "building on our position within the rental space", says Cocoon founder Ceanne Fernandes-Wong, who was previously chief marketing officer at The Outnet and Vestiaire Collective. "Strategically, it means that we can build on the experience that we have, and having an investor like Kering means there's a certain amount of knowledge-sharing that can also happen." Cocoon, which launched in 2019, has seen triple-digit growth over the past year, and Fernandes-Wong expects that pace to accelerate. She declined to give sales or gross merchandise value but said the business is not yet profitable. "We have an ambitious innovation strategy at Kering, which aims at identifying potentially disruptive trends and shaping the future of luxury fashion. As part of this strategy, Kering, through its ventures arm, takes minority stakes in services and technologies for the next generation of luxury consumers," said Grégory Boutté, Kering's chief client and digital officer in a statement. "This investment in Cocoon will enable us to monitor new consumption habits and digital practices. We see the subscription model as a very interesting trend in fashion, and by extending the product life cycle, it resonates particularly well with Kering's circularity ambition." Cocoon co-founder Ceanne Fernandes-Wong. Cocoon Rental companies were hit hard by the pandemic as events curtailed the need for party outfits and handbags. But as lockdowns lift, brands like Ralph Lauren and Rebecca Minkoff are recognising the potential for rental to move inventory and reach new customers, particularly to a growing demographic of digitally savvy, sustainability-minded customers. Still, rental, like resale, has not yet been widely adopted by the big luxury players, so Kering's investment marks a significant shift in thinking, albeit small. Kering also took a 5 per cent stake in top luxury resale site Vestiaire Collective in March. "Kering is on the front foot with a 'toe in the water' investment in several new business models: Vestiaire Collective in "second life", Farfetch (through Artemis) in the marketplace business, and now in rental. It seems wise to have a chip in these businesses," says Luca Solca, luxury analyst at Bernstein. "I don't see major risks associated with this move, considering that the Kering brands will be able to introduce safeguards to avoid any potential trivialisation. On the contrary, I believe it is clever to carry out low investment experiments like these, in the perspective of staying on the front foot with innovation." Despite the tough trading moment during Covid, "rental models are poised to accelerate again in a post-pandemic world," says Sarah Willersdorf, head of global luxury at the Boston Consulting Group. A recent BCG survey in partnership with the Altagamma Foundation found that even during the challenging last year, 21 per cent of Gen Z and millennials rented products. A greater concern for sustainability and the search for value prompted consumers to think more about access versus ownership, she says. Rental also has the potential to be a customer acquisition tool, especially with younger customers, as well as be used to test different products and styles and drive returns on low performing inventory, adds Willersdorf. Read More Bain reports a modern, sustainable luxury company's growth for the next 10 years could hinge on rental and resale, with rental accounting for 10 per cent of revenue by 2030. Contemporary brands like Nanushka and Ganni have been more open to this new consumption model and have gotten involved through partnerships with existing rental platforms. Hurr, My Wardrobe HQ and OnLoan all launched white-label solutions in May, and Rotaro is in conversations with potential launch partners planned for this year. However, many luxury players like LVMH do not offer rental, and there aren't concrete plans yet for Kering's brands to enter the space themselves. "There is sometimes a fear that there will be a negative impact on the brand if they are not fully in control of the merchandise. If a luxury brand is entering the rental market through a partner, there will need to be a guarantee that products are well maintained between uses, and they must provide exceptional service," says BCG's Willersdorf. Other hurdles are how to avoid competing with your existing customers and how to maintain that elevated status. "The benefit of having deep pockets from the get-go and making sure the idea of luxury is communicated well on the platform will probably outweigh the risk of converting luxury buyers into luxury renters," says Thomaï Serdari, a luxury marketing professor at New York University. "Although even if this happens, the benefit of owning the customer data is going to allow Kering to fine-tune the model and ensure that while specific inventory is listed on the rental platform for the masses, there is still desire for original luxury pieces that are priced for sale as really coveted items by the wealthy elite who can afford them." Reaching profitability and scaling are still challenges for the rental sector. Cocoon's Fernandes-Wong says the operational complexities are one of the key barriers for luxury. "You've got to be patient because there's a movement of goods that need to be tracked, reverse logistics, and you've got to figure out cleaning processes… certainly something that any luxury brand could do if they put their mind to it, but it is complex." Cocoon only offers bags and receives most of its stock directly from brands through a wholesale agreement or direct sale. Cocoon will consider buying handbags from customers to make the market more accessible but largely accepts handbags from luxury brands and ones that come with either authentication cards or receipts. The company also consults with internal and external authentication experts but declined to reveal who. The focus on bags means the brand avoids having to stock various sizes and issues of fit that prohibit ready-to-wear, says Fernandes-Wong. Luxury handbags are also well-made and therefore "built to last", she says. "If you know how to continue to extend that, you can really tap into making sure that you're keeping true to that circular vision. We select items for our collection. We try as much as possible to think about how the bag is going to wear. Ultimately we really put a lot of thought into the selection process — the materials, the colours, how it wears over time." Handbags are cleaned internally at Cocoon's office in West London. More serious repairs or trickier items are sent to partners like The Restory . Working with handbags is a more environmentally friendly process, the brand claims. "With a lot of dry cleaning for clothes, you have to use a lot of chemicals in order to get them clean. With leathers and fabrics and more delicate items, you can't use the same methods. So, in some instances, we use steam that goes up to 100 degrees, and you've got to be very protected when you're doing that cleaning. We do full steam cleaning. We have other technologies that help remove smell, without using any chemicals also." The ability to clean a handbag influences Cocoon's buy, she adds. The company doesn't plan to expand to other categories like ready-to-wear, Fernandes-Wong says. "Growth will come from being able to adapt new formulas and new technologies that are both effective as well as environmentally friendly." Correction: Removes incorrect reference to Lilly Wollman's position at Al Gore. She no longer works there. (24 June 2021)
Lilly Wollman Investments
1 Investments
Lilly Wollman has made 1 investments. Their latest investment was in Cocoon as part of their Seed on June 6, 2021.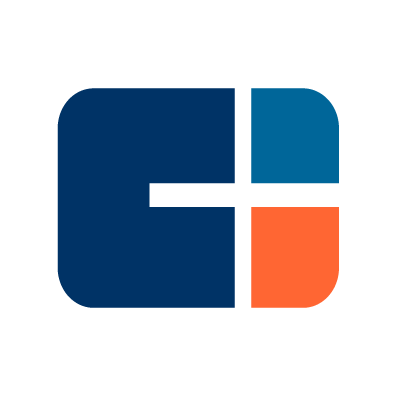 Lilly Wollman Investments Activity | Date | Round | Company | Amount | New? | Co-Investors | Sources |
| --- | --- | --- | --- | --- | --- | --- |
| | | | | | | |
| | |
| --- | --- |
| Date | |
| Round | |
| Company | |
| Amount | |
| New? | |
| Co-Investors | |
| Sources | |
Loading...