Search company, investor...
Are you an investor?
Submit your portfolio details now to be considered in our investor rankings.
Latest Lee Enterprises News
In 2023, bright spots in local news stand out against a grim landscape
Nov 16, 2023
When the Medill Local News Initiative released its rigorous State of Local News 2022 report last June , the team behind it reported that the country was losing two newspapers per week (mostly weeklies), and had lost 2,500 newspapers since 2005. The updated figures in the 2023 report , released Thursday, are even grimmer: "The rate of newspaper losses in the U.S. ticked upward in 2023 to two-and-a-half a week, an acceleration driven by a handful of large chains and smaller regional companies shuttering multiple papers in one fell swoop." The country has lost nearly 2,900 newspapers since 2005 (overwhelmingly weeklies), and "on the current trajectory, by the end of next year, the country will have lost a third of its newspapers since 2005." That leaves "only 6,000 newspapers in the country, approximately 1,200 dailies and 4,790 weeklies." Our 2023 State of Local News Report is now live, tracking the expanding news deserts, identifying communities in danger of losing their news and highlighting "Bright Spots" where local news models are working. Much to explore here: https://t.co/7wOstnzDa9 pic.twitter.com/BkiZlFrQjZ And yet! The report, co-authored by Northwestern's Medill School of Journalism visiting professor Penny Abernathy and State of Local News Project director Sarah Stonbely , is much more than an obituary for local news. Yes, it shows how news startups aren't keeping pace with the number of news sources disappearing (and how these startups disproportionately serve more affluent areas, exacerbating the gap between information have and have-nots). But Abernathy and Stonbely also point to Press Forward , the MacArthur Foundation-led coalition of funders looking to infuse at least $500 million (with support from local funders, more like $1 billion ) into local news over five years, burgeoning public policy efforts to meaningfully support local news and make it more equitable, and promising news outlets pioneering new models as factors that "could begin to arrest the steep loss of local news over the past two decades and, perhaps, revive journalism in some places that have lost their news." The losses A striking section of the report connects the dire numbers describing losses of local newspapers to the communities that are losing them: Today, residents in more than half of all the country's 3,100 counties either do not have a local news outlet or have only a single surviving outlet — almost always a weekly paper. These counties are often referred to as "news deserts" — defined as a community where residents have very limited access to critical news and information that nurtures both grassroots democracy and social cohesion. Three million residents live in the 204 counties without a single news source. Approximately 17% of the residents in those counties live in poverty compared to less than 12% in the U.S. as a whole. The counties are predominately rural and sparsely populated, and residents often lack access to either cable or reliable high-speed internet. Cut off from state and regional news networks, they rely on their cell phones, which offer a diet heavy on national news, as well as misinformation and disinformation. In an additional 1,562 counties, 52 million residents have only a single source of local news. In 1,547 of those suburban or rural counties, a small weekly or daily newspaper that is either locally owned or part of a small chain is often the sole source of local news, for everything from school board meetings to high school sports. The other 15 counties are served by either a digital-only site, an ethnic news outlet, or a public broadcasting station. Among those 1,562 counties with one news source left, this year's local news report includes a " watch list " highlighting communities "at heightened risk of losing their remaining newspaper": The two million residents living in these counties tend to be much poorer than even residents in the 204 counties without a single news source. The average poverty rate in these counties is 22%, and in some of the more rural counties, almost half of the residents live in poverty. Many of these counties have significant minority populations (Black, Hispanic or Native American) and are located predominantly in the South and Midwestern states, such as Alabama, Georgia, the Dakotas and Texas. Considering the loss of newspapers from the state level, the Dakotas, Iowa, and Minnesota lost the most newspapers per capita between 2005 and 2023, the report finds. Looking at the loss of not just newspapers, but journalists, is equally sobering. "Sixty percent of newspaper journalists — 43,140 — have left the business since 2005 — retired, laid off or severed by corporate owners," Abernathy and Stonbely write. Of those newspapers remaining, most are owned by chains (think Gannett, Alden Capital's Tribune and MediaNews, Lee Enterprises), which also happen to be the organizations that "have severed the most journalists and been very aggressive in shuttering and merging many smaller dailies and weeklies." Specifically: More than half of all dailies and a quarter of all remaining newspapers are owned by the 10 largest chains (determined by the number of newspapers owned, not print circulation). Four of these 10 large chains — the merged Gannett/Gatehouse company, the MediaNews/Tribune newspapers (owned by Alden Global Capital), Lee Enterprises and CNHI — are either owned by, or in debt to, an investment firm, including hedge funds or private equity groups. The other six are large private regional chains, which own between 46 and 148 papers each. Alternative local news outlets persist but face significant challenges: The footprint for alternative local news outlets — approximately 550 digital-only sites, 720 ethnic media organizations and 215 public broadcasting stations — remains very small and centered around metro areas. Each of these alternative news sources faces unique business challenges that constrain their growth. Many digital start-ups have trouble gaining enough subscribers and funding to achieve long-term sustainability. Since 2018, the number of new local news digital start-ups established annually has roughly equaled the number that go dark. Most ethnic and minority-owned media have suffered from the same dramatic decline in advertising revenue as mainstream newspapers. As a result, more than 150 long standing ethnic news operations closed during the pandemic. And public broadcasting outlets — especially local NPR news stations — are underfunded, receiving only a small percentage of the public funds allocated to the Corporation for Public Broadcasting. As a result, many metro areas have not been able to replace the missing newspapers with digital or broadcast alternatives, and most suburban and rural communities that lose a local newspaper do not get a replacement. Zooming in on 17 "bright spots" The report highlights 17 news startups and legacy institutions "most successfully navigating the 21st century," including nonprofits and for-profits located in rural, suburban, small-town, and urban communities — from the nonprofit digital startups BenitoLink , Mississippi Today , and The Texas Tribune , to legacy publications like The Boston Globe , The Seattle Times , The Post and Courier , and the Arkansas Democrat-Gazette , to for-profit digital news sites like Richland Source and AL.com , and a new for-profit print publication in the Shawnee Mission Post . An interactive map includes pop-ups that describe the median household income and poverty rate in each publication's community, as well as each organization's successes, continued challenges (like the Tribune's layoffs this summer ), and big-picture takeaways. The local news business models having the most success navigating today's economic challenges share a number of traits: All 17 are privately held and controlled. None of the for-profits are traded on public markets or paying high-interest debts to investment funds or hedge funds. Sixteen of the 17 are locally owned. All 17 have retained large reporting staffs relative to their markets. The legacy print metro newsrooms typically employ from 40% to 200% more journalists than peer newsrooms serving markets of similar size. Both for-profit and nonprofit leaders emphasize the importance of listening to their communities, building and maintaining local relationships, and providing excellent local customer service for advertisers, sponsors and donors as well as for readers, listeners, viewers, members or subscribers. Abernathy and Stonbely caution that digital subscription momentum slowed in 2023, with inflation causing consumers to reevaluate the subscription payments that both for-profit and nonprofit sites increasingly rely on. The digital divide — between communities with reliable high-speed internet and those without — still significantly limits the reach of digital news outlets. Among the 541 digital-only news outlets that Abernathy and Stonbely count today, more than 80% are located in large metro areas with more than a quarter of a million residents "where there is more access to philanthropic and investor funding, as well as the potential for reaching large, digitally connected audiences." And of the 20 digital news sites counted that were founded within the past year, 19 are in urban areas (the exception is the Athens County Independent). But the authors point to Press Forward, as well as the Biden administration's Broadband Equity, Access and Deployment program, as significant steps toward addressing the rural-urban/suburban news divide. Among digital outlets, almost 80% of state-focused sites are nonprofits, compared to about 33% of local sites. "The long-term financial success of nonprofit sites depends on not only obtaining grants from philanthropic organizations and community foundations, but also getting local donors and business sponsors to provide continuing support to supplement those grants," Abernathy and Stonbely write. You can read more in the full 2023 report here , and you can explore the State of Local News Project, including previous years' reports, here . Further installments in this report drilling down in further detail on some findings will be released throughout December and into January 2024. Show tagsHide tags The Washington Post takes the "unusual step" of publishing graphic photos from mass shootings The Post is not running the photos in print, and executive editor Sally Buzbee said digital format was key to creating a "very careful presentation" that "allows readers to make choices along the way." People fact-check social media posts more thoughtfully when they're paired with someone who doesn't share their perspective "Because publicly funded educational institutions are committed to promoting informed debate and preparing the nation's future citizens, my colleagues and I believe they remain some of the most promising places to try this approach." Time is a flat circle, print edition: The Guardian has brought its Long Read franchise back to actual paper Now on firmer financial ground, the U.K. newspaper seems more aware of its strengths — and of the strengths of the print medium.
Lee Enterprises Investments
2 Investments
Lee Enterprises has made 2 investments. Their latest investment was in Wanderful Media as part of their Series B on April 4, 2014.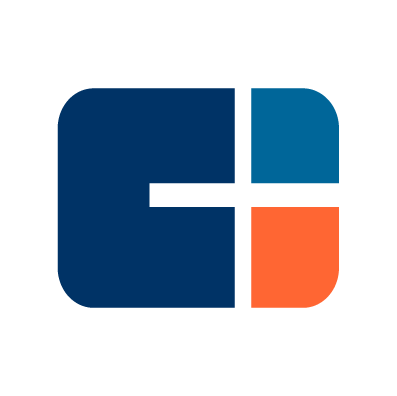 Lee Enterprises Investments Activity | Date | Round | Company | Amount | New? | Co-Investors | Sources |
| --- | --- | --- | --- | --- | --- | --- |
| | | | | | | |
| | | | | | | |
| | | |
| --- | --- | --- |
| Date | | |
| Round | | |
| Company | | |
| Amount | | |
| New? | | |
| Co-Investors | | |
| Sources | | |
Lee Enterprises Portfolio Exits
1 Portfolio Exit
Lee Enterprises has 1 portfolio exit. Their latest portfolio exit was Wanderful Media on June 09, 2017.
Date

Exit

Companies

Valuation

Valuations are submitted by companies, mined from state filings or news, provided by VentureSource, or based on a comparables valuation model.

Acquirer

Sources
| | |
| --- | --- |
| Date | |
| Exit | |
| Companies | |
| Valuation | |
| Acquirer | |
| Sources | |
Lee Enterprises Acquisitions
4 Acquisitions
Lee Enterprises acquired 4 companies. Their latest acquisition was BH Media Group on January 29, 2020.
Date

Investment Stage

Companies

Valuation

Valuations are submitted by companies, mined from state filings or news, provided by VentureSource, or based on a comparables valuation model.

Total Funding

Note

Sources
| | | | | |
| --- | --- | --- | --- | --- |
| Date | | | | |
| Investment Stage | | | | |
| Companies | | | | |
| Valuation | | | | |
| Total Funding | | | | |
| Note | | | | |
| Sources | | | | |
Lee Enterprises Partners & Customers
10 Partners and customers
Lee Enterprises has 10 strategic partners and customers. Lee Enterprises recently partnered with Catena Media on April 4, 2023.
Lee Enterprises Team
10 Team Members
Lee Enterprises has 10 team members, including current Chief Executive Officer, President, Kevin M.
| Name | Work History | Title | Status |
| --- | --- | --- | --- |
| | | Chief Executive Officer, President | |
| | | | |
| | | | |
| | | | |
| | | | |
| | | | | | |
| --- | --- | --- | --- | --- | --- |
| Name | | | | | |
| Work History | | | | | |
| Title | Chief Executive Officer, President | | | | |
| Status | | | | | |
Loading...