Search company, investor...
About LeadBlock Partners
LeadBlock Partners is a European venture capital fund capturing opportunities in the blockchain and digital assets ecosystem. The firm focuses on corporate and institutional blockchain adoption. LeadBlock Partners was founded in 2019 and is based in London and Paris.
Are you an investor?
Submit your portfolio details now to be considered in our investor rankings.
Latest LeadBlock Partners News
European Blockchain Ecosystem Needs €350 Million for the Next 18 Months
Jul 7, 2020
A study report by Leadblock Partners, an appointed representative of Sapia Partners LLP, finds an accelerating growth of the European blockchain ecosystem. The findings of the Leadblock Partners study suggest European respondents have a funding need for €350 million for the next 18 months. The European Enterprise Blockchain start-up ecosystem is mainly composed of early-stage start-ups at the pre-seed to series A-stages. About 60% of surveyed start-ups are now generating revenues, and of which 33% are generating €250k of recurring revenues. The study notes that improving performance is due to the technology recently reaching sufficient maturity. The transitioning from proof-of-concepts (PoCs) and pilot projects to production mode is cited as another factor. Nevertheless, Leadblock says the United States still leads. The country has $2 billion worth of assets under management (AUM) compared to Europe's $100 million. In the report, Leadblock offers some insights as to why half of the global funding for blockchain start-ups is going to the United States. "We found that one of the key reasons is that blockchain venture capital funds lack AUM in Europe, with US funds having raised at least 20x more capital. U.S. startups typically raise 4x more," the report affirms. Another key observation from the findings is the fact that "most investors are not familiar with blockchain technology. The average investor is not familiar with blockchain technology, its applications, and its benefits. The knowledge gap is apparent as many investors do not "differentiate between blockchain from cryptocurrencies and its associated negative perceptions." Despite these findings, Leadblock still believes that as investors continue to learn about blockchain concepts "we expect to see increasing investments." Leadblock also remarks that the blockchain "is a strategic technology that should be seized across Europe." A member of the French National Assembly participating in the study, Jean-Michel shared Leadblock's sentiments on the importance of the technology. Jean-Michel, who is keen to see greater adoption of the technology, tells interviewers of his vision for the continents' blockchain space, which he says is evolving. Jean-Michel wants Europe to become "a leading player in the blockchain industry and impose its own standards." The French politician is optimistic about the technology's prospects. He cites the use of blockchain already "in real estate, mass distribution, food, energy and even in some political votes." The thriving global enterprise blockchain start-up ecosystem is growing rapidly (500+/year). The growth is fuelled by two main drivers, new start-ups created every year, and existing bank-to-bank (B2B) start-ups adding a blockchain layer to their existing software solutions. What do you think about the European blockchain ecosystem needing €350 million? Let us know what you think in the comments below. Tags in this story Disclaimer: This article is for informational purposes only. It is not a direct offer or solicitation of an offer to buy or sell, or a recommendation or endorsement of any products, services, or companies. Bitcoin.com does not provide investment, tax, legal, or accounting advice. Neither the company nor the author is responsible, directly or indirectly, for any damage or loss caused or alleged to be caused by or in connection with the use of or reliance on any content, goods or services mentioned in this article. Read disclaimerShow comments This month Bitcoin.com launched two services that help facilitate bitcoin cash adoption and crypto remittance via email. In a recent video on June 5, Bitcoin.com's Roger Ver showcased gifts.bitcoin.com, a new feature that allows individuals to send BCH gift cards ... read more. U.S. contract mining firm Core Scientific has agreed on a deal to buy 17,600 mining rigs from Chinese bitcoin hardware maker Bitmain Technologies Inc. The company is buying Bitmain's next-generation bitcoin (BTC) miner, the Antminer S19, it said in a ... read more. A new, comprehensive analysis has predicted the price of bitcoin to reach almost $20K this year and will keep rising to almost $400K by 2030. The researchers have also predicted the future prices of several other major cryptocurrencies, including bitcoin ... read more. The crypto industry in India is experiencing massive growth, according to a new survey of crypto banks and exchanges. Despite the country's deepening coronavirus crisis, crypto exchanges say trading volumes and the number of signups continue to grow substantially. India's ... read more. During the last seven days, the price of bitcoin has dropped 4.8% from a high of $9,700 on June 24, to a low of $8,965 on June 27. Since then the price has increased and the price per bitcoin is ... read more. Hut 8 Mining Corp. has raised $8.3 million from the sale of 6% of its shares to investors. The Canadian bitcoin miner originally intended to raise $7.5 million from the sale, but it was oversubscribed. Totonto Stock Exchange-listed Hut 8 ... read more. The gold industry has been shaken after it was discovered that 83 tons of fake gold bars have been used as collateral for loans worth 20 billion yuan from 14 financial institutions to a major gold jewelry manufacturer in Wuhan, ... read more. On July 1, 2020, the popular eatery and bar in Japan, Brewdog Tokyo, started accepting bitcoin cash payments for products and services. The establishment is the third Brewdog bar to accept bitcoin cash, as the cryptocurrency is accepted at the ... read more. The second quarter of 2020 was very profitable for bitcoin investors, according to data analytics firm Skew. During the period, the top cryptocurrency climbed 42%, its fourth-best quarterly close since 2014. For the March quarter, the digital asset fell 10.6%, ... read more. The most popular stablecoin, Tether, has propelled its way into the third-largest position by cryptocurrency market capitalization. At the time of publication, a number of market valuation aggregators show that Tether's market cap is between $9.1 to $10.1 billion. Tether ... read more. The founder of Freedomain, philosopher and alt-right activist, Stefan Molyneux, received more than $100,000 in cryptocurrency donations after he was banned from Youtube on June 29, 2020. Stefan Molyneux is well known for his Youtube videos, podcasts, and books. His ... read more. The UK's top financial regulator has conducted a survey and found a "significant increase" in the number of crypto owners and awareness of cryptocurrencies. The regulator estimates that 2.6 million people in the country have bought cryptocurrencies, most of which ... read more. Governments in nearly 100 countries have been sharing offshore bank account information in an effort to crack down on tax evasion. Their "Automatic exchange of information" has led to uncovering 10 trillion euros ($11 trillion) in offshore assets in 84 ... read more. A recent report from ZUBR Research explains that by 2028, retail demand for bitcoin will exceed the new supply. The report highlights that in eight years as Bitcoin's supply rate decreases "retail size addresses [will] begin to eat up all ... read more. During the last few days, a number of cryptocurrency supporters have been discussing Paul Sztorc's Drivechain project, also referred to as "Drivenet." The Drivechain project has been a work in progress for years now, and just recently Sztorc published a ... read more. Peer-to-peer (P2P) crypto exchange Localbitcoins has reported that 2019 revenue rose 10% to $29.6 million from $27 million a year ago. For the year, operating income fell 6% to $19.9 million from $21.2 million the year before. Localbitcoins did not ... read more. The bitcoin ASIC mining rig manufacturer, Ebang International Holdings, was recently listed on Nasdaq last Friday on June 26. Ebang is now the second mining rig manufacturer to have a U.S. initial public offering (IPO) by selling company shares. Since ... read more. A number of cryptocurrency proponents have been discussing the stablecoin DAI this week, as the DAI allegedly held on the Compound platform is much larger than what is recorded in circulation. At press time, Compound statistics show there's $523 million ... read more. A Russian district court has dismissed bitcoin theft as a crime since cryptocurrency is not regulated in Russia and there is no legal status for bitcoin. The accused were found guilty, sentenced to prison, and ordered to return only the ... read more. The UK is denying Nicolas Maduro access to Venezuela's gold worth about $1 billion, stored at the Bank of England. The UK High Court has ruled that the country does not recognize Maduro as president of Venezuela, blocking him from ... read more. Arcane Crypto, a Norway-based investment company, said Thursday that it is planning to go public through a reverse takeover by Vertical Ventures, a publicly traded Swedish firm. Vertical Ventures will buy Arcane Crypto for $33 million by issuing over 6.6 ... read more. According to a number of crypto prediction markets and futures, Trump will still win the election in 123 days, but his chances have lessened a great deal. No matter who wins, however, the large sums of money flowing into these ... read more. Twitter and Square CEO, Jack Dorsey recently said "Africa will define the future (especially the Bitcoin one! )" But was he right? Crypto in Africa on the Rise Sad to be leaving the continent…for now. Africa will define the future (especially ... read more. The United States tax agency has published a request for information pertaining to privacy-centric cryptocurrencies and technologies that obfuscate crypto transactions. The IRS-CI Cyber Crimes Unit request is also asking for information in relation to "layer two offchain protocol networks, ... read more. A global bitcoin scam has reportedly leaked personal data of about 250,000 people from more than 20 countries. The majority of the compromised data were of people in the U.K., Australia, South Africa, and the U.S. This bitcoin scam operates ... read more. The Financial Action Task Force (FATF) has a new president as Germany took over the presidency from China. The intergovernmental organization also highlighted the need for more guidance on cryptocurrencies as many countries have not yet fully implemented its revised ... read more. More than 2,500 merchants in Austria can accept three types of cryptocurrencies via the payment processor Salamantex. The company explained that the system was tested with a number of select A1 5Gi network shops. Since the Covid-19 outbreak, contactless payments ... read more.
LeadBlock Partners Investments
18 Investments
LeadBlock Partners has made 18 investments. Their latest investment was in Gryfyn as part of their Seed VC on March 3, 2023.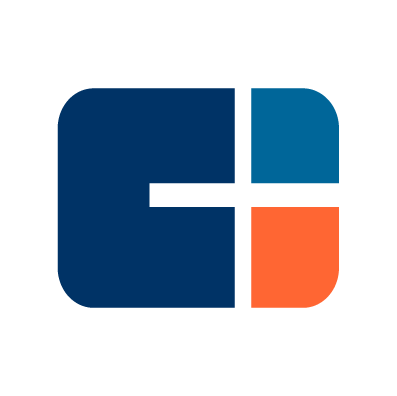 LeadBlock Partners Investments Activity | Date | Round | Company | Amount | New? | Co-Investors | Sources |
| --- | --- | --- | --- | --- | --- | --- |
| | | | | | | |
| | | | | | Alven Capital, BlueYard Capital, ConsenSys, GSR Markets, Illuminate Financial Management, Kraken Ventures, Sparkle Ventures, SV Angel, Third Kind Venture Capital, Undisclosed Investors, and XBTO | |
| | | | | | | |
| | | | | | | |
| | | | | | | |
| | | | | | |
| --- | --- | --- | --- | --- | --- |
| Date | | | | | |
| Round | | | | | |
| Company | | | | | |
| Amount | | | | | |
| New? | | | | | |
| Co-Investors | | Alven Capital, BlueYard Capital, ConsenSys, GSR Markets, Illuminate Financial Management, Kraken Ventures, Sparkle Ventures, SV Angel, Third Kind Venture Capital, Undisclosed Investors, and XBTO | | | |
| Sources | | | | | |
LeadBlock Partners Fund History
1 Fund History
LeadBlock Partners has 1 fund, including LeadBlock Fund II.
| Closing Date | Fund | Fund Type | Status | Amount | Sources |
| --- | --- | --- | --- | --- | --- |
| | | | | | |
| | |
| --- | --- |
| Closing Date | |
| Fund | |
| Fund Type | |
| Status | |
| Amount | |
| Sources | |
Loading...