Search company, investor...
Are you an investor?
Submit your portfolio details now to be considered in our investor rankings.
Latest Lars Albright News
Unusual Ventures has recently raised a $485 million fund by guaranteeing hands-on (full-time) assistance to its investors
May 6, 2022
Posted On: After nearly five years in operation, Unusual Ventures has closed its third fund, which has received $485 million in capital commitments, according to John Vrionis, a former Lightspeed Ventures investor who founded the company with serial entrepreneur Jyoti Bansal. Vrionis spoke with us earlier this week about the fund's third closing. Vrionis, who is the firm's sole managing director but has brought on three general partners in the past year, said it is not a significant increase from the $425 million it raised for its second fund in late 2019. "It is very much by design," he said, referring to the $425 million raised by Unusual in late 2019. The list includes serial entrepreneur Lars Albright (who has sold his last two companies to Apple and Mastercard, respectively); Sandhya Hegde, who has previously worked as an investor at both Khosla Ventures and Sequoia Capital; and Wei Lien Dang, who was a co-founder of the cloud-native security company StackRox, which was sold to Red Hat last year. According to Vrionis, Bansal is still heavily active with the company, and he adds Bansal serves on a number of Unusual-related boards of directors. As part of Unusual's "founder services" programme, Bansal places team members such as Albright and venture partners such as Nextdoor co-founder Sarah Leary who have a stake in the fund inside portfolio companies on a full-time basis for months at a time to assist them in achieving so-called product-market fit and in other ways to help them grow. Vrionis describes the programme as "the difference between me giving you a course on sleep training and becoming a night nurse," explaining the distinction. Bansal's engagement is quite surprising, considering that he is also the CEO of two(!) businesses in which Unusual has shares. In one of these cases, a developer tools firm called Harness raised $230 million in a Series D round last week, valuing the company at $3.7 billion (the same amount Cisco paid for one of Bansal's previous startups, AppDynamics, in 2017). Unusual also invested in Bansal's second company, Traceable AI, which provides services to protect APIs from cyberattacks. Traceable AI recently announced a $60 million Series B funding round (which included Unusual) at a valuation of more than $450 million, putting it on track to become a $1 billion company. Nonetheless, Vrionis believes that the hands-on assistance of individuals such as Bansal and others inside Unusual (such as operating partner Scott Schwarzoff, a former vice president of product marketing at Okta) is important in a market that has gone wild. According to him, "there are a lot of individuals attempting to be early-stage investors — the traditional multistage companies, some of the younger entrants that come from the hedge fund world, incubators." "However, as the quantity of finance accessible to founders has increased, so has the need for individuals with expertise who are willing to invest the time necessary to assist them." Founders, on the other hand, must first pass the bar. Unusual invests in only 12 to 15 companies per year, writing initial checks ranging from $2 million to $10 million at the seed or pre-seed stage, when the firm can be the first institutional money a startup raises. Unusual invests in only 12 to 15 companies per year, writing initial checks ranging from $2 million to $10 million at the seed or pre-seed stage, when the firm can be the first institutional money a startup raises. According to Vrionis, the business — whose most significant investments in terms of financial commitment are Traceable and Vivun, a provider of "buyer experience" software — will make exceptions, but only in exceptional circumstances. One "opportunistic" investment it made was a check into the security operations business Artic Wolf Networks, which has filed for an initial public offering (IPO) on a secret basis, but the company's CEO maintains there is no timetable for the IPO. Aside from Carta, Unusual is also an investor in the fintech business Unusual, which was already in its Series C stage at the time of Unusual's formation. In addition, it invested in the trading platform Robinhood in one of its later rounds of funding. In terms of additional criteria, Vrionis claims that just slightly more than half of the founders that Unusual has sponsored so far are "repeat successful entrepreneurs," which means that they understand the necessity of setting the groundwork for the company's future growth. According to Vrionis, "the reason why 90 percent of businesses fail by year five is because so many of them have not done the proper things early on." He also said that Unusual is "very interested" in infrastructure software, SaaS, finance, e-commerce, and social marketplace firms, among other things. Upon being asked whether Unusual has a "web3" strategy, he responds that the company has "really been fairly active there." Those of you who are in the company at this point are privileged to have seen one of the most significant platform transformations in history. From the infrastructure that supports blockchains and decentralised nodes to the apps themselves, it encompasses the whole spectrum of technology. It is true that we have made certain undisclosed investments in both of these companies, which you will be hearing about publicly in the near future." Unusual has only accepted equity so far, he explains, but the team has "certainly addressed the notion of how the tokens may participate in the investments as well," he says.
Lars Albright Investments
6 Investments
Lars Albright has made 6 investments. Their latest investment was in Causemo as part of their Series A on August 8, 2015.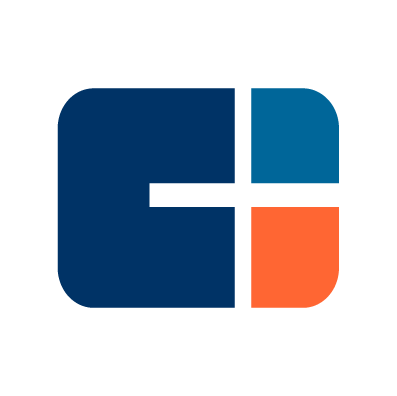 Lars Albright Investments Activity | Date | Round | Company | Amount | New? | Co-Investors | Sources |
| --- | --- | --- | --- | --- | --- | --- |
| | | | | | | |
| | | | | | | |
| | | | | | | |
| | | | | | | |
| | | | | | | |
| | | | | | |
| --- | --- | --- | --- | --- | --- |
| Date | | | | | |
| Round | | | | | |
| Company | | | | | |
| Amount | | | | | |
| New? | | | | | |
| Co-Investors | | | | | |
| Sources | | | | | |
Lars Albright Portfolio Exits
5 Portfolio Exits
Lars Albright has 5 portfolio exits. Their latest portfolio exit was Drizly on February 02, 2021.
Loading...