Search company, investor...
Are you an investor?
Submit your portfolio details now to be considered in our investor rankings.
Latest Krishna Mehra News
Desi thrillers have got thrilling, but still not lajawaab-Business Journal
Oct 21, 2023
Desi thrillers have got thrilling, but still not lajawaab-Business Journal Share post: Something there may be that loves an excellent spy/particular ops thriller, whether or not a film or TV sequence. In that, one thing much more particular there may be that loves motion sequences, involving the extreme misuse of firearms and motorcars plus situational skullduggery and mayhem. I'm not speaking about James Bond-type laughable, fantasy stuff, nor the sci-fi marinaded leisure you discover in Matrix-type flicks, but extra the gritty but convincing violent ones you discover in, say, a film like Sicario or a sequence like Fauda. Over the previous couple of many years, desi productions have come on top of things, matching a number of elements of one of the best international motion movies. The camerawork and sound might be as subtle as in any worldwide cine-product, the non-action appearing might be good too, and the modifying might be world-class lajawaab. But the place we shoot ourselves within the foot is within the precise motion bits. You might have by no means been in the identical galaxy as a firefight, but you already know that when this idiot of an ' Indian Agent ' crosses the courtyard in a working crouch, he is leaving himself open to being nailed by a hail of bullets from the villain's Uzi. And when that does not occur, you're feeling the plot-umpires have been biased. In a chase sequence, our actors invariably do silly issues, which fail to seize the villain, transferring when they need to keep still and vice versa, forgetting ever to exchange the journal after having let off 20 pictures from a handgun that by some means by no means malfunctions or runs out of ammo . Adding to this annoyance are protocol issues, which occur across the motion. The hero operative or his sidekick will probably be lax and loose-tongued in fundamental safety issues. The high-risk prisoner-cum-witness will probably be introduced in by means of the principle gate of the airport the place anybody may shoot him. The minister of spookery will demand to know issues that no minister ever desires to know, and the safety company boss will spill the beans and that too within the listening to of the minister's dodgy secretary. If you have a look at a movie like Stefano Sollima and Denis Villeneuve's Sicario, the good motion scenes happen on a bedrock of solidly laid out process and intra-agency politics. There is resentment, suspicion, and competitors among the many most important characters, affecting the small print of the particular, very sensible motion. In comparability, take a movie reminiscent of Khufiya made by Vishal Bhardwaj. VB is considered one of our higher scriptwriters/administrators, so one could possibly be forgiven for anticipating one thing that may be a notch above all of the run-of-the-mill movies and TV sequence. Alas (spoiler-fest alert), that is additionally a movie you need to watch principally for the laughs.The evil Bangladeshi villain murders the lady making an attempt to poison him, not quietly but in entrance of a celebration of rich Dhakanese. This girl is recruited by Krishna Mehra (Tabu), the Indian station chief in Dhaka. Ms Mehra and Ms Asset proceed to have a torrid affair, after which comes the younger agent's tragic try to kill the dangerous man. Later, we observe the fortunes of a mole (Ali Fazal) inside the Indian safety company. He's within the make use of of our American pals within the form of the cheerful CIA station chief. The mole is rumbled by Mehra and colleagues. As he prepares his household to flee, he tells them a automobile will take them away. Waiting under is a spanking large Mercedes. In it's the CIA station chief, rocking her iPhone torch. You have not but completed guffawing when a whole Indian extraction crew enters the US to seize the traitor. The Bangladeshi arch-villain involves have dinner with the mole and the CIA agent working him. The CIA agent's spouse additionally comes for dinner, and horrible motion ensues through which a serving dish stuffed with rogan josh is severely tortured. At the film's finish, you surprise why the mole's evil mom is a greater shot than virtually all people else. The solid is filled with high quality actors, led by Tabu and Ali Fazal, and it is unhappy to see them wasted. Mehra has an incredible line when she sneers on the CIA man: 'You Americans are clever solely in your films.' Unfortunately, the comeback within the viewer's thoughts goes: 'Wish one may say the identical about you Indians and your spy films.'
Krishna Mehra Investments
9 Investments
Krishna Mehra has made 9 investments. Their latest investment was in Facets as part of their Seed VC on August 8, 2023.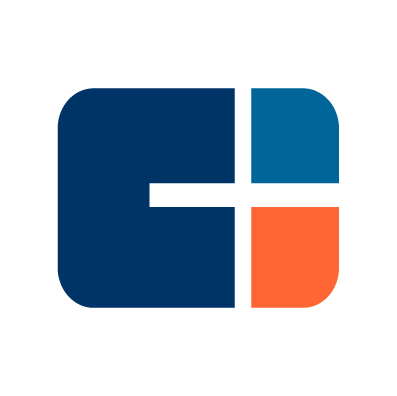 Krishna Mehra Investments Activity Krishna Mehra Portfolio Exits
1 Portfolio Exit
Krishna Mehra has 1 portfolio exit. Their latest portfolio exit was HashLearn on May 29, 2021.
Loading...