Search company, investor...
About Kickstart Accelerator
Kickstart Accelerator is an 11-week program is open to the best international early-stage startups with a promising business idea within our 4 verticals: Food, Smart & Connected Machines, FinTech and Future & Emerging Technologies. For 11 weeks selected founders and their teams live and work in Zurich, Switzerland. The accelerator provides founders with up to 25'000 Swiss francs in prize money, a monthly founder stipend, mentoring, a shared office space and fast-track access to relevant industry partners and the Swiss startup ecosystem.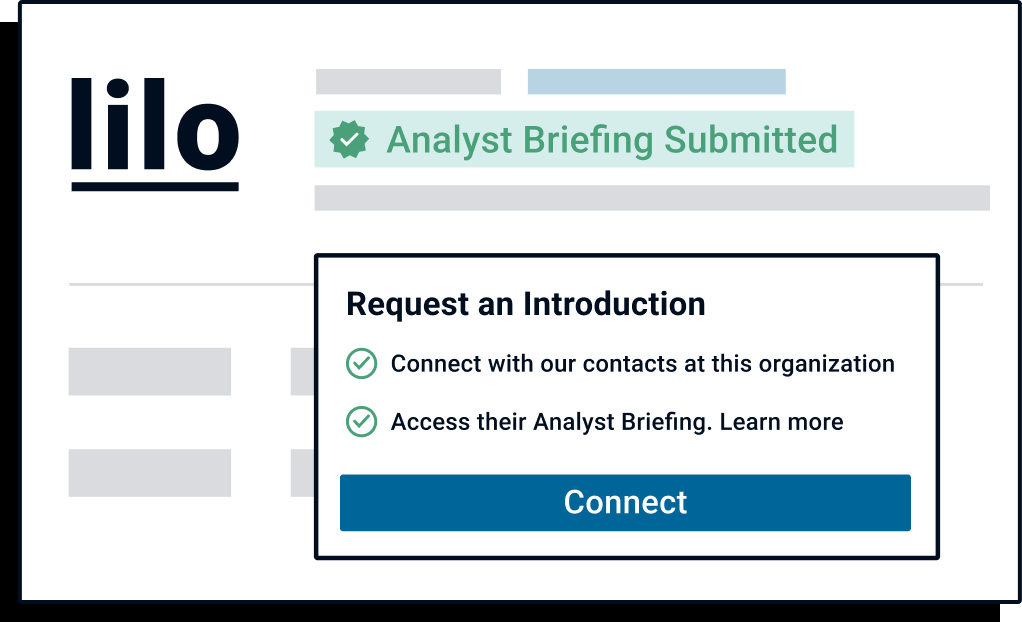 Want to inform investors similar to Kickstart Accelerator about your company?
Submit your Analyst Briefing to get in front of investors, customers, and partners on CB Insights' platform.
Latest Kickstart Accelerator News
Innovation Roadtrip highlights four essentials to pack for your startup journey
Dec 29, 2021
Editor's note: Innovation Roadtrip is a new feature from WRAL TechWire and Capitol B Creative Studios highlighting North Carolina's entrepreneurial community. The series recently was launched in partnership with UNC-Chapel Hill's Innovate Carolina. Here's the story about the series and the launch program. The story was written by Brock Pierce of Innovate Carolina. Photography by Sarah Daniels, Innovate Carolina. +++ CHAPEL HILL – What does it take to transform scientific discoveries made on university campuses into startup companies? And to then translate the work of those companies into human and economic impact in North Carolina and beyond? It's a journey made of many steps, said a group of UNC-Chapel Hill and Research Triangle-area researchers and entrepreneurs who convened at the University's new  Institute for Convergent Science  to discuss new possibilities for research-based ventures. The group of experts gathered at the new UNC-based institute for a thought leadership discussion titled "Innovation Road Trip." The event's name was coined by Capitol B Creative Studio based on a new web series it's producing to explore the impact of innovators across the state of North Carolina. Those who attended saw a  video premiere  of one of the series' pilot episodes, which features  Innovate Carolina  – UNC-Chapel Hill's innovation services hub – and the story of  Rahima Benhabbour , MSC, PhD, an assistant professor of biomedical engineering who founded the startup company  AnelleO . Innovation Road Trip: Episode 2: Innovate Carolina (courtesy of Capitol B Creative Studios) Launching the Innovation Road Trip series inside the Institute for Convergent Science building on the UNC-Chapel Hill campus signified North Carolina's decades-long capacity for innovation, said James Amato, director of strategic business development at  Capitol B Creative Studios , a creative shop out of Capitol Broadcasting Company. "It's our goal for those who wish to make a tremendous professional impact, for our youth and for those who influence them to know what happens inside the audacious looking buildings like this one as they pass by on school buses or in the cars of caretakers on our university campuses and in innovation districts," he said. "They are otherwise innocently ignorant of the life-altering and world-changing discovery to which they as North Carolinians have proximity." During the session, Benhabbour and others offered advice for new entrepreneurs gearing up for their innovation journeys. One resounding insight: pack smart – and not necessarily light. While there are likely a thousand things that scientists who catch the entrepreneurial itch should consider, our road trip panelists offered four pieces of particularly timely wisdom that university researchers – and their institutions – should take with them on their way to launching ventures that make an economic impact. 1. Problem-solving mindset The most successful startups don't begin with products in mind. Rather they start with people who have a passion for solving problems. Such was the experience of Benhabbour, who hails from north Africa and wanted to find a way for women to take more control over their personal health. After watching a  2015 TED Talk about 3D-printing technology  led by  Joseph DeSimone , PhD, formerly the Chancellor's Eminent Professor of Chemistry at UNC-Chapel Hill, Benhabbour says her mind raced with possibilities for solving a problem she cared about: empowering women in Africa and elsewhere to better control their own health outcomes. How might she use 3D printing as a problem-solving tool? Perhaps to create a women's health device – and 3D-printed intervaginal ring that could offer custom drug delivery to women in need? Inspired by the visionary discussion led by DeSimone – who founded 3D-printing powerhouse Carbon and now works as the Sanjiv Sam Gambhir Professor of Translational Medicine and Chemical Engineering at Stanford University – Benhabbour sat down that evening and created a pitch deck for her problem-solving idea. After sending off a late-night email with the pitch deck to DeSimone and receiving a quick reply, Benhabbour found herself on the phone with him the next morning. She began charting a plan to put her problem-solving instincts into action. Fast forward five years, and her company AnelleO has successfully raised funding to develop its lead product AnelleO PRO (long-acting progesterone IVR) and started building a pipeline of other IVR-based therapies for cancer, HIV, orphan diseases, and contraception. And it all started with a cause she cared about. Chancellor Kevin Guskiewicz (right) speaks on a panel with Rahima Benhabbour, MsC, PhD, assistant professor of biomedical engineering and founder of AnelleO (left) and Mireya McKee, KickStart Venture Services director (right). +++ "My entrepreneurial passion comes from merging the need of helping women who want to get pregnant and have kids with the philanthropic side of using this platform technology for HIV prevention, and to channel back whatever successes that can happen with AnelleO to support this philanthropic endeavor," said Benhabbour. "Our aim is to help women who are the most vulnerable and have no control over their health or protection." Like most faculty entrepreneurs, Benhabbour saw that she could go farther, faster by working with others. And according to  Chancellor Kevin Guskiewicz , team-based problem solving is an area where Carolina faculty and innovators thrive. "Working across multiple academic disciplines to find solutions to problems that likely wouldn't be found in isolation is something that do very well at Carolina relative to many of our peer institutions," said Guskiewicz. For instance, in fiscal year 2021, 60% of Carolina's research funding awards included multiple investigators, and nearly 50% of UNC research crossed multiple departmental disciplines. During the same period, funding from educational and research institutions increased by $18.2 million. The team-based scientific approach to problem solving sits at the core of the Institute for Convergent Science's mission, said  Chris Clemens , PhD, Chancellor's Eminent Professor of Convergent Science and faculty director of the Institute for Convergent Science. "It's exceedingly rare for solutions to the world's most pressing problems to be fully mapped out in the mind of a single researcher," said Clemens, who will serve as the University's next executive vice chancellor and provost. "Most often, the best solutions arise when experts from a variety of fields combine and apply their knowledge, inquiry, and expertise to a problem they have mutual interest in solving." 2. Innovation infrastructure When asked what ingredients are essential for universities that want to take more research to market and launch successful startups, Michelle Bolas paused and responded thoughtfully, "That's a big question." Bolas, the interim vice chancellor for innovation, entrepreneurship and economic development, then offered an answer that was equally big on insights regarding the type of infrastructure universities must have in place to fully activate their innovation potential. "When you think about the ingredients of innovation at universities, you see three distinct but interconnected phases of an commercialization pipeline: research, pre-commercial product development and a go-to-market innovation phase," said Bolas. Over the past decade, Bolas explained, UNC-Chapel Hill has emphasized phase 1 (research portfolio) and phase 3 (go-to-market innovation programs) of the pipeline – and now phase 2 with the Institute for Convergent Science and other efforts around pharmaceutical innovations and early-stage therapeutics. In 2021, Bolas noted, the University surpassed $1 billion in total research awards (phase 1) for the second straight year, driven by a broad research portfolio that is particularly robust in life sciences. Bolas herself has seen firsthand the growth of the University's innovation programs (phase 3) as she's worked to build and lead Innovate Carolina, UNC-Chapel Hill's initiative for innovation and entrepreneurship. Over the past decade, the initiative, which began as a small network of connected campus resources, has matured into a full-scale innovation hub that helps people at the University and in the external community turn their ideas into startup ventures and market-ready technologies. Benhabbour noted how, as a faculty entrepreneur, she has used  Innovate Carolina's services  and  network of resources  to launch and build AnelleO. For instance, the Eshelman Institute for Innovation provided an initial grant to help her create the technology. She then engaged with a variety of Carolina-based programs to help her take next steps: the  Office of Technology Commercialization  (navigating patents, licensing and conflict-of-interest issues),  KickStart Venture Services  (award funding, startup consulting and accelerator space) and the  Blackstone Entrepreneurs Network  (entrepreneurial mentorship). Michelle Bolas (left), who leads Innovate Carolina, and Benhabbour discuss the University's innovation infrastructure and pipeline. +++ "As a faculty member who didn't have a background in entrepreneurship, it was really important to have access to the many resources offered by UNC to help me grow a company and serve as a professor at the same time," she said. "I'm not sure if people realize how special what we have at UNC is – not all universities offer the same entrepreneurial environment and support that Carolina does." And Bolas says that the University is again investing in filling a critical gap by launching the Institute for Convergent Science – the middle phase of the innovation pipeline that bridges research and innovation. "The middle phase – a pre-commercial development arm that connects Carolina's research portfolio to it' go-to-market programs – has become a reality through the Institute for Convergent Science," said Bolas. "The institute fills the gap between translational research and the formation of a startup company, or the licensing of a technology to an existing corporation. That gap is where the idea and the research is developed and de-risked – with a lot of different kinds of expertise and support – into a valuable solution that founders and the University can then work together to take to market." 3. Startup accelerators Where do young startup companies go when they need a scientific bench for research development, office space or a place to hold meetings? For many Carolina-based startup founders, finding physical space that can meet the needs of biotech ventures – such as specialized equipment, workspaces and expertise – has meant moving outside of Chapel Hill to set up shop. And that's required spending countless hours driving between on-campus labs in Chapel Hill and commercial wet lab spaces located in the Research Triangle Park, Durham and Raleigh. But during the Innovation Road Trip discussion,  Mireya McKee  discussed a new option for Carolina faculty founders: the  KickStart Accelerator , which was established as a partnership between Innovate Carolina, the Institute for Convergent Science and the Eshelman Institute for Innovation. Located on the second floor of the Genome Sciences Building in the heart of campus, Innovate Carolina's KickStart Accelerator provides an ideal home for life science startups, offering space designed to foster collaboration and encourage innovation. The 7,500-square-foot accelerator offers wet lab and office space, including shared equipment, cubicles, meeting spaces and common areas that support collaborative innovation for UNC-affiliated life science companies. "Proximity is extremely important," said McKee, the director of KickStart Venture Services, who notes convenience and collaboration as two vital aspects of the new space. "Faculty now have a well-equipped space where they can work on their startups that's just a few steps from their primary labs. Plus, the ability to collaborate with other faculty founders in the space and to tap into mentoring, advisory boards, grant writing services and other programs makes the accelerator a place where young companies can scale at a faster pace." "It's our goal for those who wish to make a tremendous professional impact, for our youth and for those who influence them to know what happens inside the audacious looking buildings like this one as they pass by on school buses or in the cars of caretakers on our university campuses and in innovation districts." – James Amato, director of strategic business development at Capitol B Creative Studios. +++ And soon faculty-founded startups that grow and graduate from the KickStart Accelerator will have a next-step option in Chapel Hill to further speed their growth: BioLabs NC Chapel Hill. Eric Linsley, co-founder of BioLabs NC in Durham, shared insights gleaned via his company's work with biotech startups in top innovation hubs located across the United States and Europe, including Boston, Philadelphia, Los Angeles, New York, San Diego and locally in Durham. Through a new partnership established with the University, BioLabs plans to open a new wet lab accelerator in Chapel Hill during 2022. Linsley says that the new space will represent a boon to research-based startups founded in Chapel Hill and agrees with McKee that speed-to-market and scalability are core benefits. "In the past before we launched BioLabs, I saw founders who couldn't start their companies or take the next step for a year or longer because they were consumed with trying to buy an enormously expensive piece of scientific equipment," said Linsley. "With BioLabs, they have instant access to millions of dollars worth of equipment. Now, they can open their company on a credit card in about a week." By getting operations up and running much faster, Linsley says, founders can focus more of their time on critical areas like research and product development, business development, building a team, fundraising and customer acquisition. 4. Strategic partnerships Among the most echoed pieces of advice to future founders shared by the entrepreneurs on the panel: forget the go-it-alone mentality. Startups, they noted, are a team sport in which companies become stronger faster when they work with partners who complement their own strengths. Linsley says he sees collaborations and partnerships grow among founders who co-locate in BioLabs spaces and who make new connections with one another, larger companies and investors. "Beyond being physical work environments, the accelerators also become communities where people and companies make connections and find new ways to work together," said Linsley. "Every day, I walk into spaces filled with some of the most intelligent people who are now able to connect and collaborate in ways that weren't possible before." The same partner-focused advice holds true for universities that want to translate more of their research into market-ready startups, said Bolas. "Launching a greater number of impact-ready startups isn't something that universities fully succeed at on their own," she said. "Building partnerships with private industry helps universities and faculty founders identify areas of industry interest, understand evolving markets, make connections with investors or technology collaborators, and get industry-focused feedback on existing technologies." "By combining the University's deep research portfolio in life sciences with BioLabs' nationally proven model for cultivating biotech startups, we see growth on the horizon for startups in Chapel Hill," – Erin Linsley, co-founder of BioLabs NC in Durham. +++ Bolas sees the Institute for Convergent Sciences playing an important role in how the University can build partnerships to address emerging markets like gene therapy. "When you think about solving some of the world's most complex challenges – take devastating genetic diseases, for example – developing the technology is just the start. We also have to consider how we work with others to deliver and distribute practical solutions through existing systems. Individual scientists probably don't have answers to all of those questions," said Bolas. "The good news is that we have many colleagues across campus who interface with industry partners, peer institutions and foundations. And now the Institute for Convergent Science will be an on-campus home for bringing together the necessary partners to solve complex problems – and for providing necessary support for our faculty problem solvers along the way." Bolas cited UNC-Chapel Hill's new partnership with BioLabs as a prime example of how a university and industry partner can work together to grow startups and amplify economic impact. The partnership will include accelerator programming, close collaboration with the on-campus KickStart Accelerator, and venture-based education and training for faculty and students. The goal of the partnership is accelerate UNC research-based startups. It's a goal that Linsley believes that BioLabs and the University can achieve together. "By combining the University's deep research portfolio in life sciences with BioLabs' nationally proven model for cultivating biotech startups, we see growth on the horizon for startups in Chapel Hill," said Linsley. "It will be a lot of hard work, but we think a significant scale up in startups is a very reasonable goal." BioLabs is the first business partner that will become part of a new  innovation district  created via a partnership and joint  Carolina Economic Development Strategy  created by the University and Town of Chapel Hill. It's a town-gown, partner-driven strategy that Guskiewicz sees as a top-level University initiative that will offer a more vibrant home to startups and innovations created at the Institute for Convergent Science and in the regional community. "Downtown Chapel Hill is experiencing exciting transformations that will create a big boost for startup companies and other businesses in our community," said Guskiewicz. "University and local leaders are hard at work on efforts to beautify downtown, open an innovation hub and create a full-scale innovation district that will retain, attract and grow more innovation-oriented companies and talent in Chapel Hill." (C) UNC-CH
Kickstart Accelerator Investments
207 Investments
Kickstart Accelerator has made 207 investments. Their latest investment was in Get More Brain as part of their Incubator/Accelerator on July 7, 2022.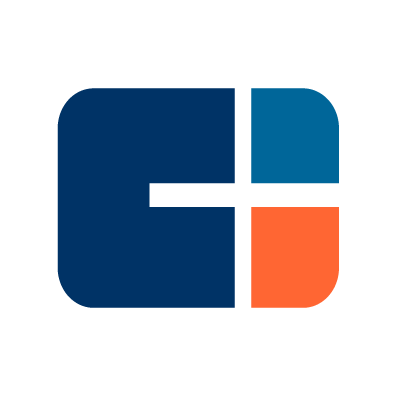 Kickstart Accelerator Investments Activity | Date | Round | Company | Amount | New? | Co-Investors | Sources |
| --- | --- | --- | --- | --- | --- | --- |
| | | | | | | |
| | | | | | | |
| | | | | | | |
| | | | | | | |
| | | | | | | |
| | | | | | |
| --- | --- | --- | --- | --- | --- |
| Date | | | | | |
| Round | | | | | |
| Company | | | | | |
| Amount | | | | | |
| New? | | | | | |
| Co-Investors | | | | | |
| Sources | | | | | |
Kickstart Accelerator Portfolio Exits
13 Portfolio Exits
Kickstart Accelerator has 13 portfolio exits. Their latest portfolio exit was Libryo on December 07, 2022.
Date

Exit

Companies

Valuation

Valuations are submitted by companies, mined from state filings or news, provided by VentureSource, or based on a comparables valuation model.

Acquirer

Sources
Kickstart Accelerator Partners & Customers
3 Partners and customers
Kickstart Accelerator has 3 strategic partners and customers. Kickstart Accelerator recently partnered with Migros on June 6, 2022.
Kickstart Accelerator Team
3 Team Members
Kickstart Accelerator has 3 team members, including , .
Discover the right solution for your team
The CB Insights tech market intelligence platform analyzes millions of data points on vendors, products, partnerships, and patents to help your team find their next technology solution.
Request a demo