Search company, investor...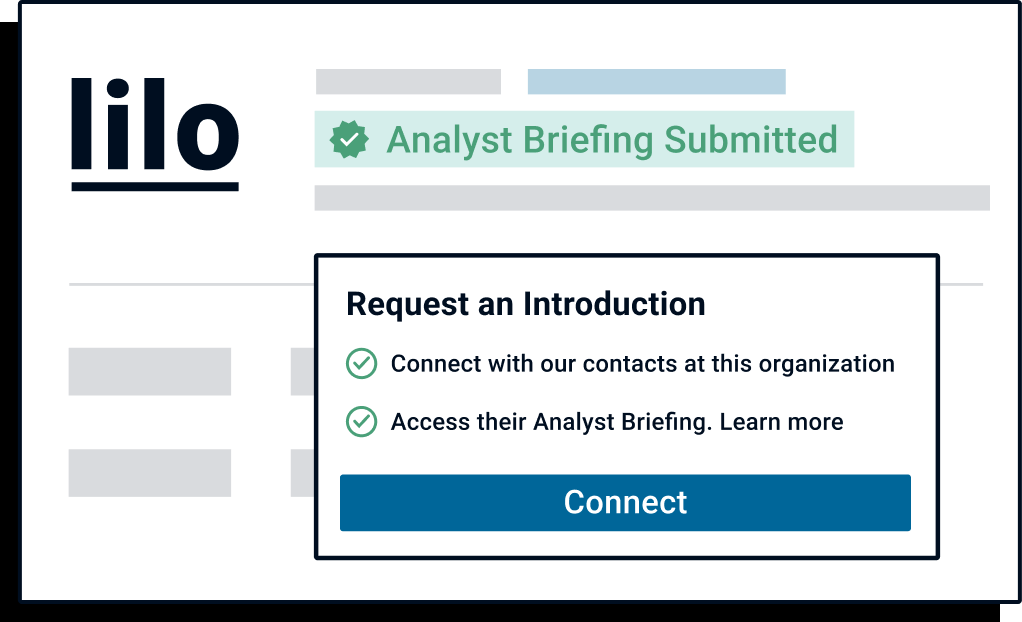 Want to inform investors similar to Thirty Five Ventures about your company?
Submit your Analyst Briefing to get in front of investors, customers, and partners on CB Insights' platform.
Latest Thirty Five Ventures News
Kevin Durant's Thirty Five Ventures Invests in Brigit
Jun 27, 2022
January 20, 2021 Thirty Five Ventures, the venture capital firm owned by NBA star Kevin Durant and his business partner, Rich Kleiman, has invested in finance app Brigit . The investment was part of Brigit's recently announced $35 million Series A round. That round was led by Jeremy Liew of Lightspeed Venture Partners and included investment from Ashton Kutcher's Sound Ventures. Brigit's mobile app lets users track their spendings and savings; it can cover overdraft fees up to $250. Brigit joins a vast portfolio of startups backed by Thirty Five Ventures, including others in the finance space such as Coinbase, Robinhood, and Acorns. Durant's additional investments include food delivery app Postmates, electric scooter maker Lime, fitness tracker Whoop , virtual reality startup Sandbox VR , and trading card marketing place StarStock . June 27, 2022 One of the NBA's fiercest individual rivalries in the NBA has been laid to rest courtesy of NFTs. Former Los Angeles Laker Metta World Peace and former Boston Celtic Paul Pierce had contentious one-on-one battles during their playing careers, but are teaming up as part of the Meta Panda Club to release an exclusive Pierce "The Truth'' NFT in a final mint round on Monday. Co-founded by World Peace, the Meta Panda Club is a startup intent on having professional players, teams and leagues collaborate on NFTs to "build the world's largest decentralized basketball community for the metaverse and physical world." The club will give customers access to physical merchandise, venues, game tickets, metaverse integration, offline meetings with players and digital tokens. The drop of the Paul Pierce NFT is somewhat surprising considering the heated matchups Pierce had with World Peace (then-Ron Artest) earlier in the 2000s. They scuffled as recently as the 2010 NBA Finals , when Artest's Lakers defeated the Celtics in seven games, but have reconciled through Web3. "We had wars," World Peace has said in the past of Pierce, and the late Kobe Bryant, a teammate of World Peace, once said, "He would cheapshot Paul, but to Paul's credit, he never backed down." Each Meta Panda Club NFT provides utilities such as a guaranteed a "The Truth" NFT limited edition "The Truth" streetwear, one free Mint in the upcoming Web3Wear 3D "MPC Sneaker'' collection and governance in the XvsX League . June 27, 2022 PGA Tour golfer Patrick Rodgers has joined virtual reality training tool Strivr as a brand ambassador. The two-year deal will see Rodgers, who finished tied for 31st in this month's U.S. Open, wear the Strivr logo during tournaments and appear in events organized by Strivr. Strivr's learning software connects to a VR headset and is used to simulate reps and study play designs by players on more than 20 NFL teams, including the San Francisco 49ers, Chicago Bears, Dallas Cowboys and Arizona Cardinals. Strivr has also partnered with the NBA's Washington Wizards and Pheonix Suns, MLB's Boston Red Sox and the U.S. national ski team . The NFL's funding arm 32 Equity invested in Strivr in 2017. NFL referees began using Strivr for mental training in 2017. Rodgers and Strivr founder Derek Belch are both graduates of Stanford University, where Belch originally piloted his VR training concept with the school's football team. Strivr has more recently expanded outside of sports to bring employee VR training to companies such as Walmart , MGM Resorts, and Sprouts Farmers Market. June 27, 2022 Five Iron Golf, the indoor golf analytics and entertainment facility, has teamed with SportsboxAI to offer customers access to 3D motion data. Through the Sportsbox 3D Golf technology, Five Iron Golf instructors can use a single markerless 2D video from a smart phone to transform customers into a 3D avatar that can be seen from as many as six different angles. Then, after hitting a shot into one of the facility's indoor simulators, a customer can receive a 3D biomechanical breakdown of their swing, down to inches, degrees and linear and angular velocities. Sportsbox AI is inviting an exclusive group of instructors to implement the 3D technology into their golf lessons, and, beginning on Friday, the technology will be available at New York's three Five Iron locations in Manhattan. The other 10 Five Iron locations across seven U.S. cities will be ushering out the same Sportsbox 3D Golf capabilities later this year. Five Iron Golf's indoor facilities already had custom-built Full Swing simulators equipped with TrackMan radar to provide metrics of a golf swing, as well as club-fitting. Callaway Golf, which owns Topgolf, made a $30 million investment in the company last November, and, much like Topgolf , Five Iron Golf features widescreen televisions, video games and food and beverage with the idea of attracting both the traditional and non-traditional golfer. Meanwhile, Sportsbox AI's founder and CEO, Jeehae Lee is a former Yale and LPGA golfer who previously spent five years as an executive at Topgolf herself. June 27, 2022 FanRally, a ticket subscription membership service working with teams across MLB, NBA, NHL and the NCAA, has raised $3 million in equity financing led by Capital One Ventures. Other investors include former Pac-12 commissioner Larry Scott, former NBA player Rich Kelley, Studio VC, Handshake Ventures, Underdog Labs, and Courtyard Ventures. FanRally launched in 2020 to provide a flexible alternative to traditional season ticket packages offered by teams. FanRally's mobile subscription passes give fans reserved seats to games for a monthly fee. For example, FanRally launched Ballpark Pass+ with the Milwaukee Brewers that comes in three tiers: attend two home games for $55 per month, four games for $100, or unlimited games for $140. All Brewers 2022 home games are available, and fans can pick their seat location from five sections. Other teams piloting subscription programs with FanRally include MLB's Detroit Tigers and Houston Astros, the NBA's Los Angeles Clippers, the NHL's LA Kings and Vancouver Canucks, and colleges such as Villanova, Pitt, Arizona State and Stanford. FanRally's packages make tickets non-transferrable, helping teams identify each fan entering their venue. FanRally's CEO and co-founder is Chris Giles , the former chief operating officer of the Oakland Athletics. Giles launched the A's Access monthly ticket pass with the ballclub in 2019, which spurred Giles to start FanRally to expand the subscription-based ticketing software to other teams. June 24, 2022 Sensor-laden neck wearables may be more efficient at measuring and predicting concussions in contact sports, according to a new study published Thursday in Scientific Reports. Without naming a specific brand of wearable, the research conducted by Michigan State professor Sepúlveda Alancastro and a doctoral student Henry Dsouza determined that neck devices which produced electrical energy when physically impacted or pressurized were able to more precisely quantify injuries such as whiplash on test dummies. The study involved placing a patch sensor containing a film layer of thermoplastic material on the back of a dummy's neck. Accelerator-based sensors and a gyroscope were also implanted in the dummy's head. To simulate impact, the researchers lifted the dummy to a height of 24 inches and let go. On ground impact, an electrical signal was then able to measure the acceleration and velocity of the sudden head or neck movement, two critical ways concussions can be predicted. In touting the study, the Scientific Reports article claimed that most concussion-predictive devices are placed in the helmet and can give false readings. However, a Q30 Innovations device known as the Q-Collar has been available in the U.S. market since September of 2021 after receiving FDA approval earlier that year for aiding "in the protection of the brain from the effects associated with repetitive sub-concussive head impacts.'' The Q-Collar is designed to lightly compress the jugular veins to increase blood volume in the brain and limit unfettered movement around the skull. Studies showed that the Q-Collar did not prevent concussions, but did reduce impact. According to Scientific Reports, almost 4 million concussions are reported annually from sports and recreational play and that the number is probably measurably higher considering 50% of concussions may go unreported. June 24, 2022 The Players' Lounge, an NFT and NIL-centric platform created by four former University of Georgia football players , is spreading across the Southeastern Conference. Designed to financially support collegiate athletes by connecting them with former players, companies and fanbases, the Players' Lounge announced Friday that it has new deals with student-athletes from Auburn, LSU, Alabama, Tennessee, Texas, Oklahoma and Clemson. Both Texas—which received a commitment from Peyton Manning's nephew Arch Manning this past week—and Oklahoma are expected to join the SEC in 2025, while Clemson is a member of the ACC. The Web 3.0-based platform debuted the day before January's Georgia-Alabama National Championship game when NFTs featuring Bulldogs players such as linebacker Nakobe Dean, quarterback Stetson Bennett IV, tight end Brock Bowers and running back Zamir Wright went public. Entitled DGD Mafia for Digitally Generated Dogs, the tokens sold out in less than four hours at a cost of $199 apiece. Founded by former Georgia players Aaron Murray, Keith Marshall and brothers Ty and Trent Frix, The Players' Lounge allows fans to purchase subscriptions that unlock access to NFTs, message boards and invitations to special events. On July 23rd, The Players' Lounge is staging a fan-experience day at the College Football Hall of Fame in Atlanta whereas as many as 60 athletes from the platform's nine schools are expected to attend. June 24, 2022 The Milwaukee Brewers launched a chatbot on Facebook Messenger, becoming the first MLB team to partner with GameOn Technology to offer its AI chat application to fans. Fans on the Brewers Facebook Messenger page can send messages to receive automated text responses such as live game updates, scores, highlight videos and player specific information. Other media content hosted on the Brewers' Facebook Messenger page include the team's new podcast, YouTube videos and blog posts. In 2019, GameOn signed deals with the NBA , NHL and PGA Tour to make Facebook chatbots for all three leagues. The company also built chat platforms for teams such as the Atlanta Hawks, Philadelphia 76ers , the NFL's Minnesota Vikings and USL club Miami FC. GameOn raised $10.5 million in March 2020. The company's investors include NBA star Andre Iguodala and Hall of Famer Gary Payton, NFL legend Joe Montana and Silver Lake co-founder Jim Davidson. June 24, 2022 Ahead of Thursday's NBA Draft at Barclays Center, SportTechie spoke with projected top picks Paolo Banchero, Chet Holmgren and Jaden Hardy at a Philips Norelco partnership event held at the Smokey Vale barbershop in Brooklyn, NY to launch the company's  Team OneBlade . The prospects highlighted Catapult's wearable devices and a playbook learning software from Virtual Repetitions as some of the performance technologies they've used during training. Banchero and Holmgren  were ultimately selected as this year's 1-2 overall picks; Banchero went No.1 to the Orlando Magic while Holmgren was selected as the No. 2 pick by the Oklahoma City Thunder. Holmgren, the former Gonzaga star repped by  WME Sports and BDA Sports , signed an NIL deal with online playbook software  Virtual Repetitions  (VReps). Hardy was selected by the Dallas Mavericks in the second round with the 37th overall pick. While starring as a freshman at Duke last season, Banchero and his teammates wore Captault's GPS tracking-device in a pouch under their jerseys during practices and games. Data from the device was reviewed by Duke's sports science staff for player load management purposes. "We were able to see how fast you were running, outputs, stuff like that. After a loss you were able to see, these are our stats from Catapult, and after a win these are our stats and compare," Banchero said Tuesday. "If a player is tired or playing extended minutes, you'll be able to see their decline or increase off the Catapult. It definitely gives you a good idea of how the player is performing."  Hardy skipped college to play for the NBA G League Ignite team this past season and recalls using a similar tracking wearable. "In practices and games, they used to put a tracker in our shorts to track the distance we were running. One time our trainer told me I ran almost five miles, I was like dang."  "There's an app called VReps I've used that's a pretty cool concept," the 7-foot-1 Holmgren said. "You input plays onto the app and put on some VR goggles, and it's almost like you're playing [NBA] 2K except you're going over plays."  June 24, 2022 July 1 will mark one year since the NCAA enacted its interim NIL policy for student athletes to monetize their name, image and likeness. Chet Holmgren, the No. 2 overall pick in the 2022 NBA Draft, hopes future college athletes benefit from a more mature NIL landscape that includes a set of national regulations. The seven-foot Holmgren was a college basketball star during his lone season at Gonzaga. "I think it would definitely be helpful for there to be universal rules," Homlgren told SportTechie at an event for Philips Norelco, one of his NIL partners. "It was kind of implemented on the fly based on circumstances and there wasn't really time to put together a universal rule book. But over time I think they will, I think that they can make it even fairer and the same for everybody." The NCAA approved its patchwork NIL interim policy last year amid pressure from states that began passing their own NIL legislation. In April, NCAA president Mark Emmert urged collaboration between the NCAA and Congress to create federal NIL regulations rather than the current state-by-state laws that have helped cultivate a pay-for-play model across college athletics. Holmgren's NIL portfolio includes deals with brands such as Topps, Bose and Yahoo Sports. He attended Tuesday's Philips event in Brooklyn alongside the No. 1 pick in the 2022 NBA Draft Paolo Banchero, a former freshman star at Duke. Banchero shares Yahoo Sports and Phillips as NIL partners, but says student athletes rarely chat with each other about the finances behind NIL deals. "I wouldn't say we shared the amounts we were getting, we kept it private to ourselves out of respect," Banchero said. "If a guy got a deal, we were always the first to congratulate each other." Banchero made history earlier this year when he became the first active college player featured as a playable character in the NBA 2K video game series. "I can't even put into words, it was surreal for me," Banchero said of his NBA 2K22 appearance. "I played 2K daily since I was like nine years old, so I've been a huge fan of the game my whole life. To see myself in the game before I even got to the NBA, I couldn't even believe it. To play with myself and see my face on there with my jersey and everything, that was crazy." No. 2 overall pick
Thirty Five Ventures Investments
77 Investments
Thirty Five Ventures has made 77 investments. Their latest investment was in Plenty as part of their Pre-Seed on May 5, 2023.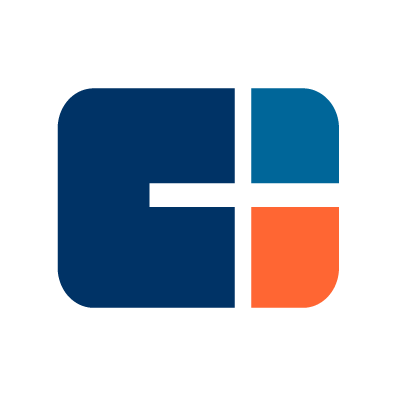 Thirty Five Ventures Investments Activity | Date | Round | Company | Amount | New? | Co-Investors | Sources |
| --- | --- | --- | --- | --- | --- | --- |
| | | | | | | |
| | | | | | | |
| | | | | | | |
| | | | | | | |
| | | | | | | |
| | | | | | |
| --- | --- | --- | --- | --- | --- |
| Date | | | | | |
| Round | | | | | |
| Company | | | | | |
| Amount | | | | | |
| New? | | | | | |
| Co-Investors | | | | | |
| Sources | | | | | |
Thirty Five Ventures Portfolio Exits
3 Portfolio Exits
Thirty Five Ventures has 3 portfolio exits. Their latest portfolio exit was The Recount on January 30, 2023.
Date

Exit

Companies

Valuation

Valuations are submitted by companies, mined from state filings or news, provided by VentureSource, or based on a comparables valuation model.

Acquirer

Sources
Thirty Five Ventures Acquisitions
1 Acquisition
Thirty Five Ventures acquired 1 company. Their latest acquisition was Laufer Media on August 04, 2015.
Date

Investment Stage

Companies

Valuation

Valuations are submitted by companies, mined from state filings or news, provided by VentureSource, or based on a comparables valuation model.

Total Funding

Note

Sources
| | |
| --- | --- |
| Date | |
| Investment Stage | |
| Companies | |
| Valuation | |
| Total Funding | |
| Note | |
| Sources | |
Thirty Five Ventures Fund History
1 Fund History
Thirty Five Ventures has 1 fund, including Thursday Ventures I.
| Closing Date | Fund | Fund Type | Status | Amount | Sources |
| --- | --- | --- | --- | --- | --- |
| | | | | | |
| | |
| --- | --- |
| Closing Date | |
| Fund | |
| Fund Type | |
| Status | |
| Amount | |
| Sources | |
Thirty Five Ventures Team
2 Team Members
Thirty Five Ventures has 2 team members, including , .
| Name | Work History | Title | Status |
| --- | --- | --- | --- |
| | | | |
| | | | |
| | | |
| --- | --- | --- |
| Name | | |
| Work History | | |
| Title | | |
| Status | | |
Discover the right solution for your team
The CB Insights tech market intelligence platform analyzes millions of data points on vendors, products, partnerships, and patents to help your team find their next technology solution.
Request a demo