Search company, investor...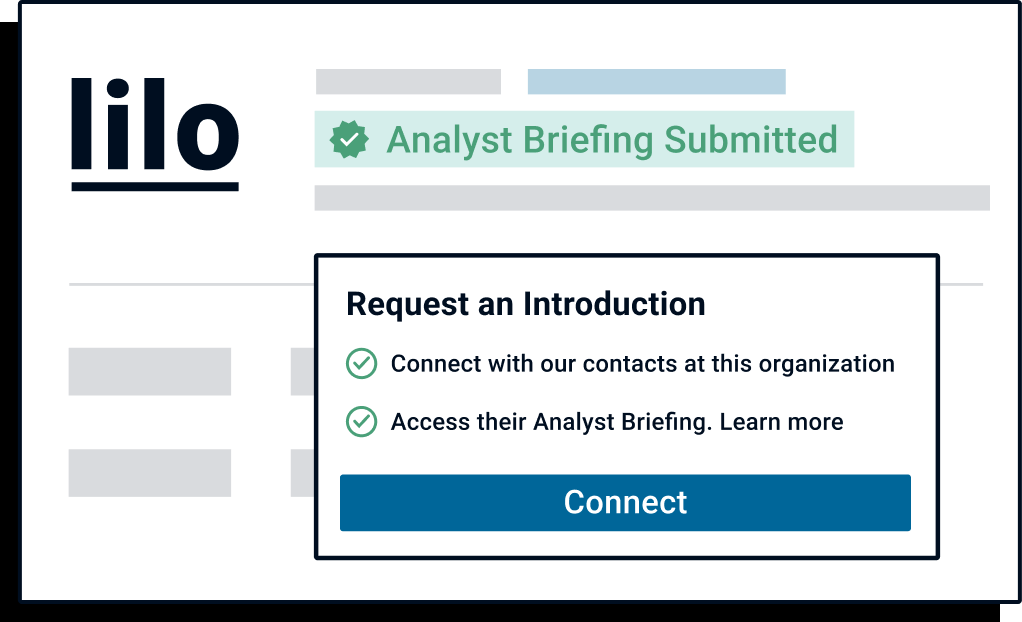 Want to inform investors similar to Jonathan Klein about your company?
Submit your Analyst Briefing to get in front of investors, customers, and partners on CB Insights' platform.
Latest Jonathan Klein News
Jonathan Klein: 'Proptech is everyone's friend'
Jan 20, 2023
Jonathan Klein: 'Proptech is everyone's friend' Jonathan Klein: 'Proptech is everyone's friend' In advance of his appearance at Inman Connect New York on Jan. 24-26, the founder of PropTech Consulting busts myths about this burgeoning area of the real estate industry From: New markets require new approaches and tactics. Experts and industry leaders take the stage at  Inman Connect New York  in January to help navigate the market shift — and prepare for the next one. Meet the moment and join us. Register here It was nearly three years ago that virtual reality and marketing veteran Jonathan Klein founded a consulting firm around a burgeoning area of the industry: proptech . In advance of his appearance at Inman Connect New York next week, Inman caught up with Klein to discuss what exactly he does as founder of PropTech Consulting, what proptech is, what his clients are worried about now due to the changing market, and how proptech is faring during the slowdown. This interview has been edited for length and clarity. Responses are gleaned from a phone interview and follow-up comments provided over email. Inman: How would you define proptech? Klein: Proptech would be defined as the convergence of real estate and technology. Every business today has technology component to it, but more so now than ever, with all of the investment going into real estate technology, all of prop tech, it's a much more well known phrase than it was in years past. Proptech, or property technology … refers to software and hardware innovations that are used to improve processes, such as leasing and asset management, transaction efficiency, energy management and occupant experience within the sector. Proptech can encompass a variety of technologies such as big data analytics, cloud computing, machine learning and artificial intelligence, all of which [are] aimed at optimizing existing processes and services. Why did you decide to start a proptech consulting firm? Through my prior experience of media, marketing and technology, I built a unique experience tailored to real estate. In particular, I saw the obvious use case of virtual reality within real estate. After an experience with a previous company that was a Matterport alternative, I decided to start my own business rather than referring customers to the usual suspects. Our business model is a hybrid between being a service provider in the virtual tour concierge space, and also advising early stage startups on the go-to market, navigating within the unique industry that is real estate. So one of the things you do is if people want to do virtual reality tech, if they want to incorporate that into their offerings, then you help with that? Yes. We'll work with startups. It's a win-win for the community. Basically, one side is the startup sphere, and you're looking to prove a concept or work with blue chip real estate companies … and great tech minds that just don't understand the political nature [of the industry] or have those types of relationships. But on the flip side, a lot of the real estate companies, the challenge for them is keeping up with the technology because by the time you can adopt some of these things, there could be another better thing. What we do is we assume the risk on their behalf. The reason why a lot of our partners work with us is because we're always coming to them with new technologies. It's a balance between what works today and what will work tomorrow. But making sure that the real estate companies are getting value and that they're staying ahead of the curve and at the same time, that they're not investing too early or too late. How do you take on that risk for them? By way of our service arm, our studio business, we have a field of creators and we will test some of these technologies with them. If they appreciate the concept and want to work with us from a constructive perspective, then it's something we can further build out in parallel with the different startups. So you're vetting these products for the startups. Exactly. They'll be the first to market with them. It's not like a perfect technology to start, but they'll help us refine it, so that when it is ready, then they'll be the first to take advantage and use it as an acquisition tool for a lot of different things that they're looking to accomplish, but predominantly on the visual side of the business. What type of consulting do you specialize in? Growth consulting is a type of consulting service that helps businesses identify and pursue opportunities for expansion. Growth consultants work with businesses to evaluate their current status and identify potential areas for growth, as they develop and implement a plan to achieve those goals. They may also provide ongoing support and guidance to help businesses stay on track and achieve their desired outcomes. Complementary to consulting, GoPropTech is our white glove digital twin studio that is leveraged by our live incubator of strategic partners. With companies like Matterport and Zillow acquiring service providers, we expect this trend to continue. What are digital twins for real estate? Digital twins are virtual representations of physical assets, such as buildings, infrastructure, or manufacturing systems. In the context of real estate, digital twins can be used to create a digital replica of a physical property, such as a building or a piece of land. These virtual models can be used to visualize and analyze a wide range of aspects of the property, such as its layout, design, energy consumption, and maintenance needs. There are several potential benefits to using digital twins for real estate. For example, digital twins can be used to: visualize and analyze the design and layout of a property, helping developers and architects to optimize the use of space and resources. simulate and analyze the energy consumption and environmental impact of a property, helping developers to design more energy-efficient and sustainable buildings. monitor and manage the maintenance and operations of a property, helping property managers to identify and address issues before they become problems. create virtual tours of a property, allowing potential buyers or tenants to explore a property without physically visiting it. Overall, digital twins can be a powerful tool for improving the efficiency, sustainability, and value of real estate assets. Working with startups, can you tell me more about that? We do a little bit of everything at an early stage. Some companies don't have the bandwidth to hire sales, product marketing, customer service. There's just so many different roles that are required in the beginning. My background is really on the sales, product marketing, cross-functional relationships. For example, if you're looking to have awareness, and have blue chip customers, and be in front of the right people, then that's where we can help facilitate some of those relationships and at the same time, tell a story that is different from that of which the rest of the competitive set is sharing, along with having channel partners and just sort of playing in the ecosystem nice with some of the big fish. How do you help them play nice? You got to do your homework and you need to do a lot of research and be measured with who and how and where and when you're working with them, since some of them could be competitive, and some of them could be a little bit more friendly. But I would say that it's an exploratory process that in the beginning is a lot of research and analysis and then based on the product development, the investors, the vision of the founding team, we come up with a strategy where we can build somewhat of a hype cycle because in the beginning, you want to get people excited about the vision of where the business is going, but then you actually have to build it. You want to constantly be keeping people excited about the momentum that you're having. Are you getting different questions from your clients right now than previously because of the changing market? Yes. We're in a little bit of a holding pattern. Certainly, consolidation is a big topic. But I think that everybody, whether you're a startup or you're an agent or a big company, it's all about not just working harder, but working smarter and being a little bit more creative and killing two birds with one stone. So if you have like a derivative asset or a service component to your business that's sort of an add-on that genuinely makes sense for the business long term, but isn't a temporary growth tactic, that's something that I'm seeing pretty common. Companies like Zillow and Matterport both acquired service businesses. That's a pretty interesting angle and concept versus others who may be acquiring more traditional tech companies. But I think that that will happen as well. Why service companies? Why is that happening now? They're the gatekeepers to a lot of the deal flow. You look at Zillow Premier Agents, for example. They're not doing their own photos themselves for the most part; they're paying someone to do it for them. So the best way to work with them is through service providers. If you have a national network of them, then you're able to work directly with them in a much more impactful way versus outsourcing to another company who then can sort of dictate the types of products and services that they're offering. You mentioned you're in a little bit of a holding pattern. Could you elaborate on that? Companies that have already been engaged in proptech are continuing to invest. Companies that hadn't, maybe they're starting to look at it, but I wouldn't see them as getting into it now for the first time heavily because, at the end of the day, real estate makes money for real estate. But that said, anybody that was on the fence and has a growth strategy, I think that they're certainly going to be invested, but it's more so utilizing some of the existing technologies, like virtual staging and imaging and 3D tours. AI is obviously super hot. AI and sustainability are probably the two outliers, but everything else I would say is a lot of the same categories that historically we've been covering. When clients are coming to you now are they worried about something because of the changing market that they weren't worried about before? People are a little bit more focused on the healthy part of the business in terms of just getting customers, getting proof of concept, versus fundraising at an early stage. They may be looking for fundraising in the near future or looking for angel investors or accelerator programs that we work with. But I would say that from a fundamental business standpoint, it's more about awareness and growth and genuine organic growth versus trying to raise $10 million or $20 million at a time where maybe it's a little bit more challenging. Our audience is mostly real estate agents and brokers and the companies that provide services to them. Is there anything that they should know about proptech that they might not know? Are there any myths that you can bust? I would say that proptech is everyone's friend. It's not here to replace people. It's here to work with people and just make everybody that much more efficient and smarter. More than ever, now we just need to work smarter versus harder. Because things like AI can certainly help us, but there's still that human element that's always needed, especially with real estate. If you take the smartest real estate people and you bring them together with the smartest tech people, then you have a phenomenal opportunity. A lot of the tech people don't understand the real estate people and vice versa. I would just encourage people to be open minded. We're still in the early days of proptech. Your session at ICNY is called "The Data Evolution: How Advanced Data Sets Will Bring New Value to the MLS." You'll be joined by someone from Redfin and someone from Bright MLS. What perspective do you hope to bring to the session? My perspective is gonna be more on the visual side of things. Because one of the things that I learned very quickly with my previous company was as cool as the visual stuff is, unless people can see it, there's no value. So syndication is really, really important. Specifically, if you're syndicating a virtual tour that you want to show visually, you don't want it to be hidden, or have a link that's broken, that doesn't display properly. What works with certain MLSs and certain platforms may not work with others. Having clean data that's accurate and transparent is really important. At the same time, you want to be creative, but also have a utility component to it in terms of, for example, floor plans or accuracy in terms of square footage. Also, the AI component for the future is going to be really interesting as well. How do you see that intersecting with MLSs? For example, on the copy side, Google can detect AI writing. I'm not exactly sure how, but I think that in a similar capacity, MLSs are gonna be able to detect certain things. What types of checks and balances there are gonna be, I don't know, I'm not that smart. But there's definitely going to be an AI component. For example, if you want to enhance your images or something like that AI is going to be able to do that. It already is, but from a more automated and cohesive perspective for all parties involved. What role does AI play in real estate? Artificial intelligence (AI) can play a number of roles in the real estate industry, including: Property valuation: AI algorithms can be used to analyze various data points, such as location, square footage, and local market conditions, to help determine the value of a property. Market analysis: AI can be used to analyze real estate market trends and forecast future demand for properties in a particular area. Advertising: AI can be used to target advertising for properties to the right audience, increasing the chances that a property will sell quickly. Customer service: AI chatbots can be used to answer frequently asked questions and help customers find properties that meet their needs. Predictive maintenance: AI can be used to predict when maintenance will be needed on rental properties, helping landlords to proactively address potential issues and reduce downtime. What other trends do you see in the market for 2023? With the global emphasis on strengthening ESG [environmental, social, governance] principles for growth and operations, in 2023 the real estate technology industry will accelerate the integration of sustainability practices. It is a myth to consider sustainability as limited to the environment because of reliance upon the efficient use of resources, such as materials, energy, time, and money. Advanced 3D technologies, including BIM [building information modeling], real-time 3D visualization, 3D printing, 3D renderings and AR/VR will enable the design, creation, prefabrication, and photo realistic representation of sustainable, green 3D models. Digital twins will further contribute to building resilience, fostering decarbonization, optimizing work environments, and enhancing every decision-making phase, from concept, design, construction, through operation. Beyond the environmental benefits, real-time visualization technology will attract a new generation of architects and designers, who will create enticing buildings for investors, buyers, leaseholders and stakeholders. 3D visualization may very well turn out to be the remedy tonic for a sagging 2023 real estate market.
Jonathan Klein Investments
2 Investments
Jonathan Klein has made 2 investments. Their latest investment was in Helix Sleep as part of their Series A on August 8, 2016.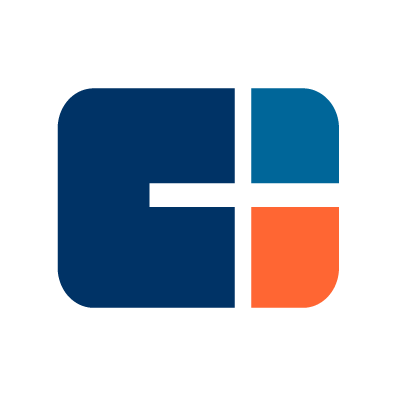 Jonathan Klein Investments Activity | Date | Round | Company | Amount | New? | Co-Investors | Sources |
| --- | --- | --- | --- | --- | --- | --- |
| | | | | | | |
| | | | | | | |
| | | |
| --- | --- | --- |
| Date | | |
| Round | | |
| Company | | |
| Amount | | |
| New? | | |
| Co-Investors | | |
| Sources | | |
Jonathan Klein Portfolio Exits
1 Portfolio Exit
Jonathan Klein has 1 portfolio exit. Their latest portfolio exit was Helix Sleep on September 13, 2021.
Date

Exit

Companies

Valuation

Valuations are submitted by companies, mined from state filings or news, provided by VentureSource, or based on a comparables valuation model.

Acquirer

Sources
| | |
| --- | --- |
| Date | |
| Exit | |
| Companies | |
| Valuation | |
| Acquirer | |
| Sources | |
Discover the right solution for your team
The CB Insights tech market intelligence platform analyzes millions of data points on vendors, products, partnerships, and patents to help your team find their next technology solution.
Request a demo