Search company, investor...
Are you an investor?
Submit your portfolio details now to be considered in our investor rankings.
Latest Jonathan Flint News
Author Correction: Sparse whole-genome sequencing identifies two loci for major depressive disorder
Aug 11, 2023
Correction to: Nature https://doi.org/10.1038/nature14659 Published online 15 July 2015 We are updating the section on data availability for this article. The genotype and whole genome sequence data used in this publication were made publicly available at the time of publication through the GigaDB database at http://gigadb.org/dataset/100155 . The whole genome sequence data files were subsequently withdrawn from GigaDB following a change in data sharing regulations in China. Variant calls and GWAS summary statistics remain publicly available as laid out in the updated "Additional information" section below. The original Letter has not been corrected. Additional information Variant calls are available at the European Nucleotide Archive (ENA) under accession code PRJNA289433 . In addition, GWAS summary statistics and variant calls are available from figshare ( https://doi.org/10.6084/m9.figshare.3840339 and https://doi.org/10.6084/m9.figshare.3840696 ). Raw whole-genome sequencing data cannot be shared due to restrictions on data sharing and privacy concerns. Author information These authors contributed equally: Na Cai, Tim B. Bigdeli, Warren Kretzschmar and Yihan Li These authors jointly supervised this work: Qi Xu, Jun Wang, Kenneth S. Kendler and Jonathan Flint Authors and Affiliations N. A. Cai, Warren Kretzschmar, Yihan Li, Guangyi Fu, Jonathan Marchini, Richard Mott & Jonathan Flint Virginia Institute for Psychiatric and Behavioral Genetics, Virginia Commonwealth University, Richmond, 23298, Virginia, USA Tim B. Bigdeli, Mark Reimers, Todd Webb, Brien Riley, Silviu Bacanu, Roseann E. Peterson & Kenneth S. Kendler BGI-Shenzhen, Floor 9 Complex Building, Beishan Industrial Zone, YantianDistrict, Shenzhen, 518083, Guangdong, China Jieqin Liang, Li Song, Jingchu Hu, Qibin Li, Wei Jin, Zhenfei Hu, Guangbiao Wang, Linmao Wang, Puyi Qian, Yuan Liu, Tao Jiang, Yao Lu, Xiuqing Zhang, Ye Yin, Yingrui Li, Xun Xu, Huanming Yang, Jian Wang & Jun Wang Zhejiang Traditional Chinese Medical Hospital, No.54 Youdian Road, Hangzhou, 310000, Zhejiang, China Jingfang Gao Yiping Chen Hui Zhong Zhengrong Liu Beijing Anding Hospital of Capital University of Medical Sciences, No.5 Ankang Hutong, Deshengmen wai, Xicheng District, Beijing, 100000, Beijing, China Gang Wang Jing Sun Hong Sang Guoqing Jiang & Xiaoyan Zhou Yi Li Yi Li Wei Zhang Xueyi Wang Xiang Fang Runde Pan Guangzhou Brain Hospital, Guangzhou Psychiatric Hospital, No.36 Mingxin Road, Fangcun Avenue, Liwan District, Guangzhou, 510000, Guangdong, China Guodong Miao Qiwen Zhang Jian Hu Fengyu Yu Bo Du, Wenhua Sang & Keqing Li Huaian No.3 Hospital, No.272 West Huaihai Road, Huaian, 223001, Jiangsu, China Guibing Chen Min Cai Lijun Yang Donglin Yang Baowei Ha Xiaohong Hong Mental Health Center of West China Hospital of Sichuan University, No.28 South Dianxin Street, Wuhou District, Chengdu, 610000, Sichuan, China Hong Deng Gongying Li Kan Li Yan Song Shugui Gao Jinbei Zhang & Zhaoyu Gan Huaqing Meng Jiyang Pan No.1 Hospital of Medical College of Xian Jiaotong University, No. 277 West Yan Ta Road, Xian, 710061, Shaan Xi, China Chengge Gao Kerang Zhang & Ning Sun Youhui Li & Qihui Niu Yutang Zhang Tieqiao Liu Chunmei Hu Zhen Zhang Luxian Lv Jicheng Dong Xiaoping Wang Ming Tao Xumei Wang & Jing Xia Shenzhen Key Lab for Psychological Healthcare, Kangning Hospital, No.1080, Cuizhu Street, Luohu District, Shenzhen, 518000, Guangdong, China Han Rong Qiang He Shenzhen Key Lab for Psychological Healthcare;Shenzhen Kangning Hospital, No.1080, Cuizhu Street, Luohu District, Shenzhen, 518000, Guangdong, China Tiebang Liu Guoping Huang Qiyi Mei Zhenming Shen The First Hospital of China Medical University, No.155 North Nanjing Street, Heping District, Shenyang, 110001, Liaoning, China Ying Liu Jianhua Shen & Tian Tian Xiaojuan Liu Wenyuan Wu Danhua Gu Jianguo Shi Yunchun Chen Department of Comparative Developmental Genetics, Max Planck Institute for Plant Breeding Research, Carl-von-Linne-Weg 10, Cologne, 50829, Germany Xiangchao Gan Lanfen Liu & Lina Wang Shanghai Jiao Tong University School of Medicine, Shanghai Mental Health Centre, No. 600 Wan Ping Nan Road, Shanghai, 200030, China Fuzhong Yang, Enzhao Cong & Shenxun Shi Department of Statistics, University of Oxford, Oxford, OX1 3TG, UK Jonathan Marchini Shenxun Shi National Laboratory of Medical Molecular Biology, Institute of Basic Medical Sciences & Neuroscience Center, Chinese Academy of Medical Sciences and Peking Union Medical College, Beijing, 10005, China Qi Xu Jun Wang Macau University of Science and Technology, Avenida Wai long, Taipa, Macau 999078, China, Taipa, 999078, Macau, China Jun Wang Princess Al Jawhara Center of Excellence in the Research of Hereditary Disorders, King Abdulaziz University, Jeddah, 21589, Saudi Arabia Jun Wang Jonathan Flint
Jonathan Flint Investments
2 Investments
Jonathan Flint has made 2 investments. Their latest investment was in Icelandic Provisions as part of their Series B on January 1, 2017.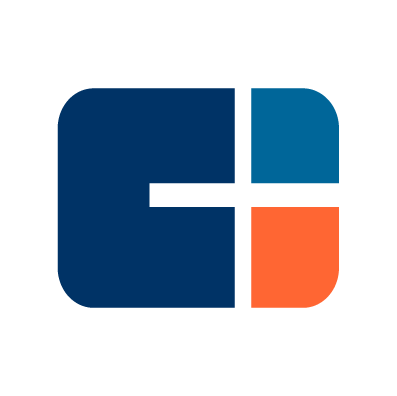 Jonathan Flint Investments Activity | Date | Round | Company | Amount | New? | Co-Investors | Sources |
| --- | --- | --- | --- | --- | --- | --- |
| | | | | | | |
| | | | | | | |
| | | |
| --- | --- | --- |
| Date | | |
| Round | | |
| Company | | |
| Amount | | |
| New? | | |
| Co-Investors | | |
| Sources | | |
Loading...