Search company, investor...
Are you an investor?
Submit your portfolio details now to be considered in our investor rankings.
Latest John Risley News
John Risley doubles down on sustainable aviation fuel with California plant expansion
Nov 29, 2023
Before entrepreneur John Risley turned his eye to wind hydrogen projects in western Newfoundland, he was investing in sustainable aviation fuel — and he's now aiming to quintuple production at his California plant. Sustainable aviation fuel touted as means of fuelling planes with lower emission fuel Social Sharing John Risley said his World Energy facility will soon increase its production of Sustainable Aviation Fuel. (Patrick Butler/Radio-Canada) For the last seven years, John Risley's company World Energy has been producing sustainable aviation fuel (SAF), a low emissions liquid fuel used in commercial aviation. Now he's aiming to quintuple production at its Paramount, Calif., facility. SAF has a carbon footprint 80 per cent less than conventional fossil fuel and is made from non-petroleum feedstock, like fats and greases. "There's over 110 billion gallons of jet fuel consumed on an annual basis globally. So it's a big market," Risley said while speaking to CBC News from an airport in Seoul. World Energy's Paramount facility sits on 75 acres and Risley's said its $3.5-billion expansion started a year and a half ago. The company is halfway through the process now. When it's done, its SAF output will quintuple. "We're undergoing a significant expansion of that of the plant now, from 5,000 barrels a day to 25,000 barrels a day," he said. The facility is also located about 16 kilometres from the Los Angeles International Airport, where World Energy's SAF is deposited into the airport's fuel depot. SAF takes carbon dioxide out of atmosphere The International Civil Aviation Organization has set a target of becoming carbon neutral by 2050. Paul I. Williams, National Centre for Atmospheric Science senior research fellow at the University of Manchester, said the sector won't reach that goal by burning standard fossil fuels. "So it's looking at a range of different scenarios which include different technologies, which could be things like electric and other fuels," he told CBC News. "One of the biggest proportions in the medium term is sustainable aviation fuels. So it's going to hopefully play quite a big part moving forward." Paul I. Williams, National Centre for Atmospheric Science senior research fellow at the University of Manchester, said sustainable aviation fuels will play a role in lower emissions. (Submitted by Paul Williams) Williams added there are different ways to produce SAF, including using garden waste and growing plans to process it into SAF, among other pathways. He said the challenge is scaling up in order to produce enough fuel to meet the aviation sector's needs. "That's when it becomes a challenge because there's only so much waste to go around." He said when people talk about becoming carbon neutral, it isn't about producing less carbon dioxide than current amount, but rather recycling it in the atmosphere. "That's a massive store of carbon," he said, referring to fossil fuels that have been buried in the ground. "We process that and burn it. In doing so we produce CO2 and that's like new CO2 going into the atmosphere." He explained SAF production takes that carbon dioxide out of the atmosphere, reprocesses it, turns it into fuel, and transforms it back as carbon dioxide. Williams also said there are many different "road maps" to reaching net zero emissions and that SAF will play a large role. Growing green credit market Tied to World Energy's SAF production business is also green credits, an incentive for companies to reduce carbon emissions. Risley said for every SAF gallon they produce it generates a green credit unit, which they can sell separately. "If somebody wants to fuel their aircraft In Seattle? OK, then they can buy a credit from us without actually transporting the fuel to Seattle, which would be… carbon intensive in its own right." World Energy produced Sustainable Aviation Fuel (SAF) is brought to the Los Angeles International Airport's fuel depot. (Jae C. Hong/The Associated Press) "So the best way to do that is to use the fuel as close to the source of production as possible and then sell the credit for using the fuel to whoever wants to buy it." As companies commit to reaching net zero, the market for green credits will grow, Risley said. He pointed to companies like Microsoft, Google, Amazon and Apple that have committed to specific target emissions, and they will need to find companies producing green credits to meet those goals. Investment into green energy Risley says this venture predates his investment in the wind hydrogen business. World Energy GH2 — of which he is chairman — plans to build at least 328 wind turbines on the Port au Port Peninsula and nearby Codroy Valley along with a hydrogen-ammonia plant. In October the provincial government asked the company to provide more information on a series of potential impacts. "So it predates our investment in the hydrogen business in Newfoundland. And in fact, it was the precursor to that investment because if you make SAF, you are a big user of hydrogen," he said. "And we wanted to find a source of clean or green hydrogen, which is what led us initially to the development in Newfoundland." World Energy GH2 is proposing a wind farm in the Port au Port region and in the Codroy Valley, as well as a hydrogen-ammonia plant in western Newfoundland. (Shane Hennessey/CBC) World Energy also lent its name to World Energy GH2, the hydrogen project, which he called "a different corporate vehicle." He added he'd been eyeing the green energy transition for the last 10 years and was looking for opportunities to invest in new technologies and "new pathways to produce greener fuels," which led him to SAF. Between SAF and his interests in wind hydrogen production, he said he's invested in the green energy transition. "I think it's a big, really big deal. And if you believe in climate change, it's a place that people should be paying attention to."
John Risley Investments
4 Investments
John Risley has made 4 investments. Their latest investment was in Harbr as part of their Pre-Seed on March 3, 2018.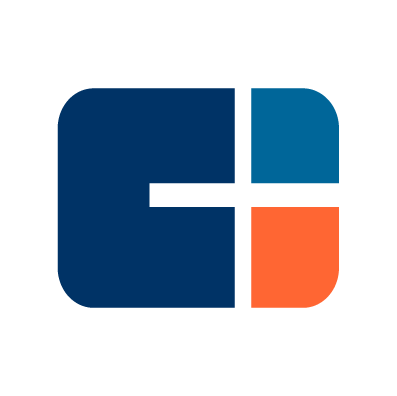 John Risley Investments Activity | Date | Round | Company | Amount | New? | Co-Investors | Sources |
| --- | --- | --- | --- | --- | --- | --- |
| | | | | | | |
| | | | | | | |
| | | | | | | |
| | | | | | | |
| | | | | |
| --- | --- | --- | --- | --- |
| Date | | | | |
| Round | | | | |
| Company | | | | |
| Amount | | | | |
| New? | | | | |
| Co-Investors | | | | |
| Sources | | | | |
Loading...