Search company, investor...
Are you an investor?
Submit your portfolio details now to be considered in our investor rankings.
Latest John Doerr News
United States: Ninth Circuit Provides Guidance On SEC Rule 16b-3 Short-Swing Profit Liability Exemption - Sheppard Mullin Richter & Hampton
Nov 22, 2023
To print this article, all you need is to be registered or login on Mondaq.com. In Roth v. Foris Ventures, LLC , Nos.22-16632, 22-16633, 2023 U.S. App. LEXIS 30081 (9th Cir. Nov. 13,2023), the United States Court of Appeals for the NinthCircuit partially reversed the dismissal of a shareholderderivative suit seeking to recover disgorgement of short-swingprofits under Section 16(b) of the Securities Exchange Actof 1934, 15 U.S.C. § 78p(b). The three-judge panel held thatthe district court erred in holding that the company's boardwas required to approve the stock sale transactions for thespecific purpose of exempting it from Section 16(b) liabilitypursuant to Securities and Exchange Commission ("SEC") Rule 16b-3(d)(1) . The Court's decisionprovides a board of directors with more latitude to approvesecurities transactions by Section 16 reporting persons withoutrisk of liability under the short-swing profits rule. Short-swing profits occur when a company insider buys and sellsstock within a six-month period. Section 16(b) imposes liabilityfor such trading practices based on the theory that companyinsiders are presumed to have material, nonpublic informationduring such short periods. Under Section 16(b), shareholders mayfile suit on behalf of the company for disgorgement to the companyof the profits derived from these transactions. However, SEC Rule16b-3 exempts liability under Section 16(b) when an issuer'sboard approves the stock sale transaction at issue. Between April 2019 and January 2020, Foris Ventures LLC("Foris"), a 10% beneficial owner of Amyris controlled byAmyris board member, John Doerr, entered several transactionsinvolving Amyris securities. Each of the transactions was approvedby the Amyris board of directors. The derivative suit, brought byshareholders of Amyris, Inc., alleges that Doerr and severalothers, through Foris, obtained short-swing profits from the saleof Amyris securities by reason of these board-approvedtransactions. Plaintiff alleged that the defendants earned at least$6.4 million in short-swing profits. Defendants moved to dismiss arguing that the transactions wereexempt from liability under 16b-3. The United StatesDistrict Court for the Northern District of California deniedthe motion, holding that the Rule 16b-3 exemption did not apply inthis instance because the Amyris board did not approve thetransactions with the specific purpose of exempting Section 16(b)liability. The district court relied upon an SEC no-action letterin its order. Defendants sought and obtained leave to file aninterlocutory appeal. At issue before the Ninth Circuit was whether Rule 16b-3requires a board of directors to approve a transaction with thespecific purpose of exempting it from liability. The courtheld that it does not: "Simply put, nothing in the regulationindicates that the board must approve the transaction for thespecific purpose of exempting it from Section 16(b)liability." The Ninth Circuit's decision follows the SecondCircuit 's opinion in Gryl v. Shire Pharms. Grp, PPL , 298F.3d 136 (2d Cir. 2002). There, the Court also heldpurpose-specific approval was not necessary for the Rule 16b-3exemption to apply. The Ninth Circuit noted, as did the SecondCircuit did in Gryl, that SEC no-action letters"constitute neither agency rule-making nor adjudication andthus are entitled to no deference beyond whatever persuasive valuethey might have." The panel held, however, that the district court did not err inholding that the board was aware of Doerr's indirect pecuniaryinterest in the transactions when granting approval. The panelobserved that SEC filings showed that the board consideredDoerr's indirect ownership in Foris when approving thetransactions. Still at issue in the case is whether Foris, which is not adirector, is eligible for exemption. Plaintiff argued that Section16(b) does not permit beneficial owners, such as Foris, fromliability under the Rule 16b-3 exemption. The panel has remandedthe case to the district court for further proceedings to determinewhether Foris was a "director by deputization. "Nonetheless, the opinion makes clear that under Rule 16b-3 a boardis not required to approve a transaction for the specific purposeof exempting it from liability. The content of this article is intended to provide a generalguide to the subject matter. Specialist advice should be soughtabout your specific circumstances.
John Doerr Investments
28 Investments
John Doerr has made 28 investments. Their latest investment was in Forward as part of their Series E on November 11, 2023.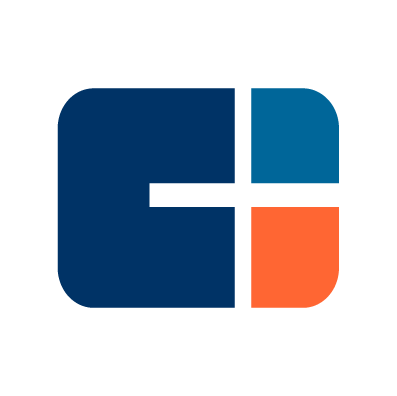 John Doerr Investments Activity John Doerr Portfolio Exits
4 Portfolio Exits
John Doerr has 4 portfolio exits. Their latest portfolio exit was DreamBox Learning on November 08, 2021.
Date

Exit

Companies

Valuation

Valuations are submitted by companies, mined from state filings or news, provided by VentureSource, or based on a comparables valuation model.

Acquirer

Sources
| | | | | |
| --- | --- | --- | --- | --- |
| Date | | | | |
| Exit | | | | |
| Companies | | | | |
| Valuation | | | | |
| Acquirer | | | | |
| Sources | | | | |
Loading...