Search company, investor...
Are you an investor?
Submit your portfolio details now to be considered in our investor rankings.
Latest John Caplan News
Payoneer's John Caplan Talks About Innovation In Cross-Border Payments
Nov 14, 2023
I write about the freelance revolution and the future workforce. You'll be asked to sign into your Forbes account. Nov 14, 2023, Got it! getty According to current ECB estimates , total cross-border payments reached $190 trillion dollars in 2023, and will grow to $290 trillion by 2030. Just B2B cross-border payments will exceed $39 trillion dollars in 2023 and $56 trillion by 2030. Whether one expects nearshoring to grow massively or incrementally as a factor in global trade, cross border payments are a key driver of the global economy . One of the most successful cross-border payments leaders is Payoneer . With funding of $570 million dollars , a market value of $2 billion dollars, and 2 million customers in 190 countries, Payoneer is "democratizing access to global commerce for businesses of any size in any location." Forbes has covered Payoneer in past years , and enjoyed the opportunity to catch up with CEO John Caplan. Here's what he had to say: Welcome John. To start, would you provide a few stats to help readers know Payoneer and the markets it serves? "With pleasure. Payoneer is purpose-built for SMBs to grow their global business and securely connect to the global economy. Customers can leverage our stack of financial tools for A/R and A/P needs. Payoneer makes it easy for customers to collect and pay, access global demand and supply, and grow smartly with tools and data-driven insights about their business. Our key value to customers is that we allow them to act local, no matter where they are. Today we have 2M customers in 190+ countries and regions. We partner with the world's global marketplaces and 100+ banking providers and PSPs. We have same- day and real-time settlement with high reliability in 150+ countries. We're global and local at the same time with customer success managers in 36 countries." Cross-border payments are an area where Payoneer leads. We hear more about deglobalization and nearshoring and wonder how real are these trends? What's been the impact on Payoneer? "Connections create opportunity: we're all better off when trade happens. Cross-border trade is crucial to the global economy and increasingly to SMBs. While the corridors of global trade shift and evolve over time, countries see export-led growth and integration into the global economy as critical growth drivers lifting the lives of citizens. Companies and customers want the best price and quality for goods and services, and often the best option is not local. And with the freelance and remote revolutions, workers now work from anywhere for companies everywhere. In our 2023 survey, 72% of SMBs in 15 markets said cross-border expansion helps grow customers and revenues. For SMBs, cross-border trade is the present and future." MORE FOR YOU Payoneer was among the few companies that successfully participated in SPACs. Why did it succeed when other SPACs didn't? Are you satisfied with the result? "We're never satisfied but we have a lot to be proud of. Thanks to the amazing work of my predecessors and colleagues, Payoneer is in a strong, market-leading position. Customer-centricity is key. We focus on the customer and solving their critical unmet needs. We make it easy for businesses – especially smaller ones and those underserved – to globalize. Our go-to-market engine leverages global partnerships and enterprise relationships, deep local knowledge and presence, and a product- and customer-driven network effect. We have a moat that is hard to replicate. Sending payments globally is complex and the infrastructure we've built - our ability to onboard customers in 190+ countries, compliance and KYC infrastructure - is second to none. We're extremely proud to have gained the trust of our customers, many of whom log into their Payoneer accounts 365 days a year. 500K customers sign up for a Payoneer account monthly. Customers trust us with $5.5 Billion of their funds." How do you see the near- and medium-term future of Payoneer? What additional products and use cases are you and the team focused on? What's particularly exciting for you? "Within marketplace payouts, we have about 20% share of a $300B total addressable market (TAM) and continue to strengthen our stronghold. We're accelerating penetration into new TAMs –non-marketplace B2B transactions and D2C Payments. We have a $6T opportunity in these spaces. We're increasing the velocity of product development and continuing to add to the "financial stack." We continue to address more customers' needs with features like working capital and capabilities to manage cash flow and usage." What would you describe as the core capabilities of Payoneer, what some might call your "superpower"? "Our core capability is that we remove complexity and barriers to doing business across borders. Small businesses around the world can serve and transact with overseas customers, suppliers, vendors, and partners as if they were local. We differentiate our offering through service, with customer success managers in 36 countries, ensuring customers receive world-class service." How do you think about drivers of Payoneer growth? More on the organic development side, or more on the acquisition side? What do you look for in acquisitions? Can you give a recent example? "We see significant opportunity from both. We focus relentlessly on increasing our Ideal Customer Profiles (ICPs)—business customers that receive at least $6000 of A/R a year into their Payoneer account. We have two million active customers, including approximately 500,000 ICPs. It's unique to have such a large, diverse customer base in our markets. Customers want additional products and services, and we take a flexible build, buy, or partner approach to enhancing our services. One recent acquisition is Spott, an AI-powered real-time data platform that enhances our underwriting capabilities and working capital offering." Payoneer is a successful and fast-growing company but, surprisingly, not a household name here in the US. What's your plan to grow the global brand recognition that Payoneer deserves? "Payoneer is fast-growing, now nearly billion-dollar revenue business. We are a household name in countries around the world where we provide an on-ramp to the global economy. A recent Delhi event welcomed 1,000 people. Our brand strength is demonstrated by the 6 million business owners who apply for Payoneer accounts each year. In most markets around the world, our brand is either right ahead of, or slightly behind, PayPal in awareness. To further grow our global brand recognition, we've built a powerful acquisition and growth engine utilizing customer–driven referrals, organic traffic, global and local partnerships, marketplaces and platforms, and ongoing sales and marketing efforts. Marketplace partners account for about 16% of our most valuable customer acquisitions while local partners contribute about 7%. These strategic partnerships expand our global reach as we continue to leverage our on-ground operations and local relationships to increase awareness around Payoneer." From a longer-term perspective, how do you see the fintech community evolving? Crunchbase recently noted that there are 10,000 startups in the fintech space. What do you see as the make-or-break success factors in this category? "I expect to see tremendous evolution and innovation, and yes, consolidation, in the Fintech space. The banking sector is complex, but also ripe for disruption. There are many underserved communities with unmet financial needs. What makes-or-breaks a Fintech is trust—between payers and receivers, customers and financial institutions, and amongst the ecosystem of partners, regulators and governments. Trust is even more important when borders are crossed, and multiple currencies, jurisdictions, and institutions are involved. Building this trust is most critical now, when both "Fin" and "Tech" companies can have a bad reputation. Companies with branded and trusted relationships with customers, like Payoneer, will thrive." You mentioned that you and your predecessor and fellow board member, longtime Payoneer CEO Scott Galit, would sometimes meet for a walk and talk through Central Park here in NYC. It seems the CEO succession was a success while many are less fortunate. To what do you attribute this? "Scott has been a fantastic partner in this transition. We owe thanks to him and others who worked at Payoneer over the last decade. It was helpful to work alongside Scott during the transition to learn from his perspective and experience. He made this transition seamless, and I am thankful to have him as a friend." Last question: You've had an eclectic career path. You led About.com, was CEO of Ford Models, founded OpenSky and sold it to Alibaba.com where you were President North America and Europe for several years. Now you're leading Payoneer. How has your path helped you be the right CEO at the right time for Payoneer? "I'm a business builder. I love to work with other people who believe that, together, we can help businesses achieve their potential. At Ford Models, we built the largest, most profitable platform for fashion talent globally. At About.com, we pioneered a trusted platform for content creators. At OpenSky, we helped thousands of SMBs thrive in the ecommerce arena. At Alibaba.com, we helped SMBs drive exports of goods and reach new markets. Each of these companies needed a fresh perspective, a creative and obsessive focus on customers, and the courage to drive innovation. The team at Payoneer is remarkable, diverse, global, and aligned with our mission to make it easy for business owners to operate globally. We believe we can help the world's entrepreneurs and small businesses get their fair slice of the global pie. I jump out of bed every day to build and deliver that. It's a real privilege." Viva la revolution!
John Caplan Investments
2 Investments
John Caplan has made 2 investments. Their latest investment was in Buywith as part of their Seed VC - III on May 5, 2022.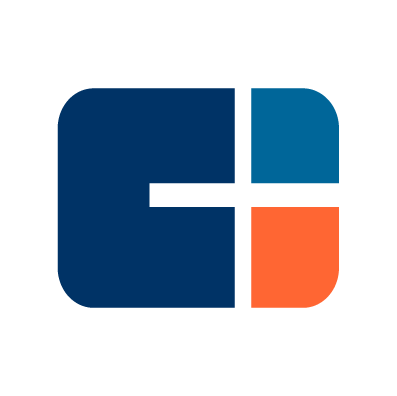 John Caplan Investments Activity John Caplan Portfolio Exits
1 Portfolio Exit
John Caplan has 1 portfolio exit. Their latest portfolio exit was SkillSlate on January 10, 2012.
Date

Exit

Companies

Valuation

Valuations are submitted by companies, mined from state filings or news, provided by VentureSource, or based on a comparables valuation model.

Acquirer

Sources
| | |
| --- | --- |
| Date | |
| Exit | |
| Companies | |
| Valuation | |
| Acquirer | |
| Sources | |
Loading...