Search company, investor...
Are you an investor?
Submit your portfolio details now to be considered in our investor rankings.
Latest Joel B. Braunstein News
Blood test boosts diagnostic certainty of Alzheimer's by detecting amyloid probability
Dec 9, 2022
Source: Braunstein J, et al. LB12 – Use of blood-based biomarker test impacts clinical decision-making among neurologists evaluating patients with symptoms of cognitive impairment. Presented at: Clinical Trials on Alzheimer's Disease annual meeting; Nov. 29-Dec. 2, 2022; San Francisco. Disclosures: Braunstein is employed by C2N Diagnostics. Please see the study for all other authors' relevant financial disclosures. ADD TOPIC TO EMAIL ALERTS Receive an email when new articles are posted on Please provide your email address to receive an email when new articles are posted on . Subscribe ADDED TO EMAIL ALERTS Back to Healio We were unable to process your request. Please try again later. If you continue to have this issue please contact customerservice@slackinc.com . Back to Healio A blood-based biomarker test aided diagnosis and clinical management of Alzheimer's disease by detecting brain amyloidosis in symptomatic patients, researchers reported at the Clinical Trials for Alzheimer's Disease annual meeting. Joel B. Braunstein, MD, MBA, co-founder and CEO of C2N Diagnostics in St. Louis, and colleagues developed PrecivityAD, a test that quantifies plasma concentrations of amyloid beta 42 and 40 and detects the presence of apolipoprotein E (APOE)-specific peptides to establish the APOE genotype. Those factors, combined with the patient's age, determine an individual's Amyloid Probability Score (APS), which indicates the likelihood that a patient, on a scale from 0 to 100, will be amyloid positive on an amyloid PET scan. A blood-based biomarker test delivered clinically useful Amyloid Probability Score results in 86% of symptomatic patients tested for mild cognitive impairment or dementia. Source: Adobe Stock "The whole premise [of this test] is based upon the fact that under current clinical conditions, the diagnostic evaluation of patients with [mild cognitive impairment] and dementia is, unfortunately, not optimal," Braunstein said in his presentation. "And there are data in multiple studies that show that even in the best hands of clinical neurologists who specialize in memory care disorders, diagnostic uncertainty, particularly in the early stages of disease, can lead to misdiagnosis rates as high as 30% to 50%." Braunstein and colleagues conducted a prospective, single cohort study at outpatient sites among adults aged 60 years and older who presented to a neurologist with signs or symptoms of mild cognitive impairment or dementia. All participants underwent testing with PrecivityAD and received an APS, categorized as low (0-35), intermediate (36-57) or high (58-100) likelihood of amyloid PET presence. "When we launched this test, this was fairly new to the field, and we said we want to be really careful about how this test is introduced into the market," Braunstein said. "We want to understand how clinicians are interpreting and using the results from a test like this. And so, the purposes of this [study] was to assess patient selection and score interpretation of the blood tests and the APS." Physicians who administered the PrecivityAD tests were given surveys that focused on quality improvement, APS results, diagnostic certainty pre- and post-blood test and planned drug therapy for patients. According to study results, 272 surveys were submitted by physicians from 13 sites. The mean APS score among patients (median age, 73 years; 56% women) was 45, with 46% of patients (n = 125) demonstrating low scores, 14% (n = 39) intermediate scores and 40% (n = 108) high scores. Before the test, the mean probability of physicians' estimates of AD diagnosis was 63%, compared with 52% after the test. The mean probability of physicians' estimates of an AD diagnosis changed pre-test to post-test from 56% to 20% in the low APS group, from 63% to 47% in the intermediate group and from 70% to 89% in the high group. Regarding changes in AD prescribing habits, Braunstein explained that 52% of patients were prescribed anti-AD drug therapy pre-test, with little change post-test. However, 33% of individuals had planned changes in therapy. "The PrecivityAD blood test showed clinical utility in its association with physician decision-making around diagnostic certainty and drug therapy management in patients evaluated for mild cognitive impairment or dementia, with 86% of patients deriving clinically useful low or high APS results," researchers concluded. According to Braunstein, C2N Diagnostics is currently pursuing FDA authorization for PrecivityAD. Read more about
Joel B. Braunstein Investments
5 Investments
Joel B. Braunstein has made 5 investments. Their latest investment was in Gliknik as part of their Series B - II on May 5, 2013.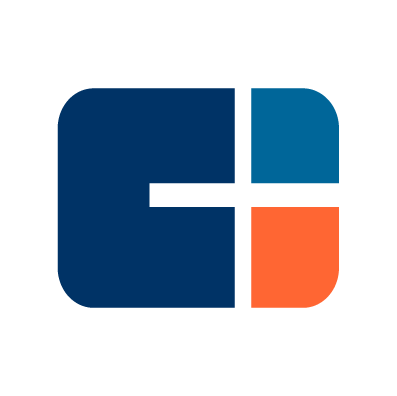 Joel B. Braunstein Investments Activity | Date | Round | Company | Amount | New? | Co-Investors | Sources |
| --- | --- | --- | --- | --- | --- | --- |
| | | | | | | |
| | | | | | | |
| | | | | | | |
| | | | | | | |
| | | | | | | |
| | | | | | |
| --- | --- | --- | --- | --- | --- |
| Date | | | | | |
| Round | | | | | |
| Company | | | | | |
| Amount | | | | | |
| New? | | | | | |
| Co-Investors | | | | | |
| Sources | | | | | |
Loading...