Search company, investor...
About Jerusalem Global Ventures
Jerusalem Global Ventures is an Israeli venture capital fund that invests in seed and early stage communications, information technology and life sciences companies. JGV has over $150 million in capital for investment in exceptional entrepreneurs. Its investors include many ofJerusalem Global Ventures is a technology companies and financial institutions as well as international executive investors. JGV's investors include: Agilent Technologies, AOL/Time Warner, Bank of America, China Development Industrial Bank, Bausch & Lomb, Comverse, Conexant, Itochu Techno-Science, JDS, Uniphase, Motorola and Telecom Italia Lab. About Intel Capital.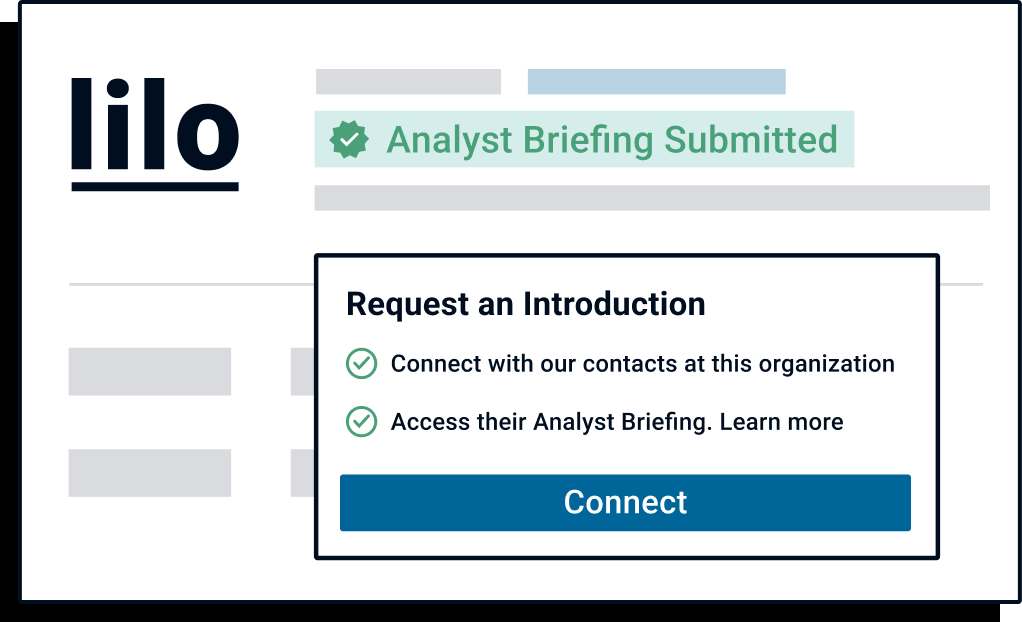 Want to inform investors similar to Jerusalem Global Ventures about your company?
Submit your Analyst Briefing to get in front of investors, customers, and partners on CB Insights' platform.
Latest Jerusalem Global Ventures News
Jerusalem makes its mark on the high-tech map
Sep 6, 2015
Roy Goldenberg Startup Compass ranks Israel's capital as one of the world's 50 leading startup cities. Major technology companies have already been located in Jerusalem in the distant past, but in recent years, the city has further developed its startup industry, holding onto local forces and brains. Last July, Jerusalem was listed by Startup Compass as one of the world's 50 leading startup cities. With academic institutions like the Hebrew University of Jerusalem, the Bezalel Academy of Arts and Design, and the Azrieli College of Engineering Jerusalem; international companies like Intel, Teva Pharmaceutical Industries Ltd. (NYSE: TEVA ; TASE: TEVA ), and IBM; and the dazzling success of Mobileye (NYSE: MBLY ); there is no doubt that Jerusalem is headed in the right direction. "Globes" set out to discover the major factors that have made Jerusalem one of Israel's main cities in technology industry development and local entrepreneurship. "A startup scene is slowly developing here" One of the key concerns symbolizing Jerusalem's startup ecosystem is Made in JLM. As its name indicates, this shows local pride, exemplified by three founders: chairman and former Jerusalem Venture Partners (JVP) investment manager Hanan Brand, CEO Roy Munin, and VP Uriel Shuraki. The three have combined forces to push forward Jerusalem's technology environment through a series of events and activities in cooperation with a considerable proportion of the other entities mentioned in this article. "There has been high tech in Jerusalem for years - Intel opened a plant here already in the early 1980s, in addition to companies like Amdocs Ltd. (Nasdaq: DOX ) and IBM, and there were investors here like Shlomo Kalish's Jerusalem Global Ventures (JGV) and Israel Seed Partners , and even successful startups, like Robert Rosenstein's Answers.com, but major events like the intifada and the economic crisis hit the city. Some of the high-tech companies closed down, and young people began to leave," Munin and Brand say. In recent years, JLM's activity began to focus on the Talpiot neighborhood in an old building of the Sam Spiegel Film and Television School within a gallery for architects. They shared the floor with startups like WiseStamp and young entrepreneur Yishai Cohen's SmartBus. "Talpiot was once a tent camp for new immigrants, and today it is a zone for heavy industry. For that reason, office rents here are very low. A company like SmartBus pays NIS 2,500 a month for 140 sq.m. "A startup scene is slowly developing here," they say. Every success story in the city, large or small, excites them and strengthens the ecosystem that they are trying to help prosper. "A company like Mobileye started from research by a Hebrew University professor, and is itself giving rise to companies. OrCam came from there, and it now employs a staff of 70," they proudly boast. Despite their pride, the name of Tel Aviv is not exactly something they like hearing in Jerusalem. "If you were born in Beer Sheva, Mitzpe Ramon, the Galilee, or Jerusalem, the way to fulfill yourself is to come to Tel Aviv, because there is certainly much more to offer there. There are more jobs, higher salaries, and it's sometimes cooler to say that I want to grow up in Tel Aviv. Almost none of my university friends stayed in Jerusalem; they left," Brand says, "but we're building an ecosystem here. We don't need the Tel Aviv money if there is local money and foreign investors, and we don't necessarily need the Chief Scientist when we have the Jerusalem Development Authority and the municipality. " Munin explains that the fact that Tel Aviv is attracting university graduates from Jerusalem creates personnel problems in the city. "There are many people coming out of higher education here, but if a company is looking for someone with five years' experience, there's liable to be a problem. It's hard to get someone who finished his degree and moved to Tel Aviv to move back," Munin says. Despite what looks like an attempt to create local competition, however, Brand summarizes by saying, "We have built a story in Jerusalem that stands next to Tel Aviv, rather than competing with it. " "We're just beginning" Every startup ecosystem has to provide knowledge and room for young entrepreneurs to enrich themselves and to work. In Tel Aviv and Herzliya, there are dozens of accelerators, but the scene in Jerusalem woke up only three years ago. This was an initiative by two Hebrew University students, Stav Erez and Inbar Ziv, who decided to gather their courage and founded SifTech, the Jerusalem Entrepreneurship Center, for the purpose of developing the local community and creating a suitable development environment for entrepreneurs just starting out. After a series of small meetings, the accelerator's first class got underway in a university classroom, with once-a-week meetings, mentors, and cooperation from Google, Deloitte Touche Tohmatsu, and of course JVP. "The goal was to create a community that speaks and creates entrepreneurship, and in which people on the creative side - entrepreneurs, designers, etc. - would have an option to continue developing in Jerusalem," says Oded Barel, SifTech's current CEO, after Erez left to work on the Jerusalem Development Authority's Jnext program, and Ziv left the sector. The SifTech accelerator program later obtained a better building, and moved from the university to the JVP media quarter. "It was obvious to us that we wanted to be there, because it's next to JVP, next to its incubator companies, next to OurCrowd, and it's a place where there's always action. Delegations visiting from overseas come through here, exchange business cards, and it creates opportunities," Barel says. Since the success of SifTech, which has been running a four-month accelerator program with 10 companies in each class, two more accelerators have sprung up in the city: Azrieli College's AtoBe and Yazam BaLev, started by Ben Wiener and the Lev Academic Center. "Many people come to us from outside Jerusalem. Preference is obviously given to local companies, but they have also come from Tel Aviv, and even from the Hefer Valley," Barel states. "It's very nice for Jerusalem entrepreneurs that we are in Jerusalem, but if they got bad value, they wouldn't have come here. " According to SifTech's statistics, 30% of its graduate companies have already raised money - a cumulative total of over $1 million. Among the recognized names that have emerged from the accelerator is Breezometer, which has since moved to Haifa, and which is providing accessible information about air pollution in real time. Other prominent startups include Modli, which has established a marketplace for modest clothing; GradTrain, which provides mentoring for those seeking to study overseas; Top Qork, which has developed the Blockfeed application for presenting focused news, and others. SifTech's activity is based on municipal support from the Jerusalem Development Authority's Jnext program, various investors, and sponsorships by various concerns in the industry. "We're experiencing insane growth, but we're only at the beginning. We're trying to develop a platform with academic institutions, and to integrate entrepreneurship courses in the academic world," Barel sums up. "We were very pioneering in this " Long before the current wave of startups, it was JVP that almost singlehandedly lay the cornerstone for the entrepreneurial industry in Jerusalem. Erel Margalit, current an MK in the Zionist Union Party, founded JVP in 1993 with the help of the Yozma government program, which allowed entrepreneurs to recruit private money in addition to investments from the state. "The entire startup sector was just beginning then, not only in Jerusalem, but also on the national level," says JVP partner Uri Adoni, who joined the fund in late 2006. "The fact that the fund is located in Jerusalem was exceptional on the venture capital scene. We were very pioneering in this, and we very quickly became part of the Jerusalem high-tech scene for many years. " You could say that JVP was two decades ahead of its time, before the big explosion of the current ecosystem in Israel's capital. Its seniority, however, works to its advantage - at both the national level, at which it was Israel's most active venture capital fund last year with 10 new investments, and at the local level, at which it serves as the "spiritual father" of the industry in Jerusalem. "There is a feeling of being a proud father, because it is local pride. We believed in the place, and we're very happy to see that is it flourishing, and to contribute where we can," Adoni says. The fund does not invest in startups, but has for several years managed a technology incubator in the JVP media quarter that houses Jon Medved's successful mass investment company OurCrowd and SifTech, the first Jerusalem accelerator. This proximity, near the first station compound, highlights more than anything else the local ecosystem. In recent years, several processes have been taking place simultaneously. There is no one single event that caused the technological environment to prosper," Adoni explains. "Investors realized that startups were slowly growing in Jerusalem, and they had room to develop. " What are the causes that made the technological wilderness of Jerusalem flourish? Adoni lists several. "The higher education institutions realized that they could not keep themselves segregated from the business world. Jerusalem's leaders, such as Mayor Nir Barkat and Deputy Mayor Ofer Berkovich, together with the Jerusalem Development Authority, and talented people from all over the city, helped. " According to Adoni, "There was always talent here, whether they were computer science and computer vision graduates or came from the Bezalael Arts and Design Academy. These were just saplings that had nowhere to grow, however. As soon as this ecosystem was created, it was of great help in keeping these talents in the city. The moment there's an ecosystem, it acts like a magnet, because then there is municipal and government support, money, and industry, and then the place makes a breakthrough. " "We're breaking all the stereotypes" Ben Wiener, an American Jew who immigrated to Israel 17 years ago as a lawyer and became an entrepreneur, did not originally plan to become the investor that he is today. "We started seeing prosperity. You see young people with wonderful ideas, a lot of courage, and a fire inside them, like a natural entrepreneur. The problem in the city was finding the initial money," he says. "JVP didn't invest $50,000-100,000 in new companies, and no one in Tel Aviv and Herzliya at the time looked at startups from Jerusalem, because investors already had a big enough selection of startups. " So several years ago, Wiener traded in his entrepreneur's cap for an investor's. He started sitting with Brand, Munin, and Shuraki from Made in JLM and with SifTech cofounder Erez in order to understand the size of the market. "I founded a small fund with several million dollars called Jumpspeed Ventures with money from overseas investors who mainly believed in my obsession, which invested only in Jerusalem startups. They asked me then, 'Why don't you look at investments in Tel Aviv? ' I told them that there was really more action there, but I don't want to stand on the bank of a river when everyone's looking for gold; I want to be on the other side, so that I can look for the gold by myself. ' " Today the money situation in Jerusalem is different. "In 2014, 60 Jerusalem companies raised over $220 million. Most of the money came from out of town, and a large proportion even from outside of Israel. That's good, because it shows that the ecosystem has grown," he says. Wiener did not end his support for the ecosystem with the investments in Jumpspeed. As part of his deal flow, he was surprised to see more and more applications from haredi (ultra-Orthodox Jews) entrepreneurs. "More than a decade ago, it wasn't like that. If you spoke with the haredi community about employment, you would have encountered a lot of opposition. Today, the entrepreneurs don't just want to work; they want to create the next Waze," he says. The entry of haredim into technological entrepreneurship brought Wiener to lead a unique program, together with the Lev Academic Center: the first haredi accelerator, called Yazam BaLev. The first class of the accelerator, which is currently looking for candidates for its second class, has already produced 13 graduate ventures. "Once upon a time, everyone regarded Jerusalem as a sleepy town. All of a sudden, we're breaking all the stereotypes with local entrepreneurs, and even haredim are founding startups. That inspires me to go forward," he sums up. "There's far less ego here" As with any ecosystem in the formative process, a large part of the industry in Jerusalem also uses help from municipal and government agencies to success and flourish. When the head of the pyramid is Nir Barkat, who has a high-tech background, there is no doubt that there is the support, even when you go further down in the hierarchy. One of the most relevant bodies in the city is the Jerusalem Development Authority. This unique Jerusalem agency, devoted to Jerusalem's economic development, relies mainly on a budget provided by the Prime Minister's Office. Among its municipal projects, which include the first station compound, municipal tourism, and a municipal cinema fund, the Jerusalem Development Authority has also taken upon itself in recent years significant promotion of the high-tech and startup industry in the city. "Three years ago, when we looked at the macroeconomic figures, we saw that 12 startups a year were being founded in Jerusalem. We saw stagnation in the number of companies, and we tried to understand why it wasn't getting off the ground," says Jerusalem Development Authority business development manager Itzik Ozer. "At the same time, the large companies in Jerusalem were facing a shortage of experienced employees. So we said, 'Let's try to encourage the founding of local startups. If they fail, then at least there will be available employees for the local industry. '" That is how the Jerusalem Development Authority founded the Jnext program, which was designed, among other things, to solve the shortage of hubs and grants requiring adaption to startups. It recruited Stav Erez, a cofounder of Jerusalem's first accelerator, who is considered one of the creators of Jerusalem's current ecosystem. "We were looking for what was lacking in the city, and we saw that there was a shortage of small places for housing entrepreneurs, such as hubs and accelerators, grants requiring adaptation, and also events," Ozer says. "We discovered that entrepreneurship events are very encouraging. It began with events like Beera Tech and about 10 other events in 2012, and reached 250 events in the first half of the current year, a considerable proportion of which we are sponsoring. " He adds, "Over the past three years, we invested, through government budgets, over NIS 20 million in renovating buildings, grants to companies, grants to accelerators, and sponsorships for events. "When we began the program, we predicted that 70 startups would be founded within two years, but we overtook that target in less than a year. 12 startups were founded in 2012, and $57 million was raised. Last year, over 100 startups were founded, and over $200 million was raised," Ozer recalls, adding that 450 technology companies of all sizes are currently operating in the city. RELATED ARTICLES
Jerusalem Global Ventures Investments
38 Investments
Jerusalem Global Ventures has made 38 investments. Their latest investment was in Totum Labs as part of their Series A on December 12, 2019.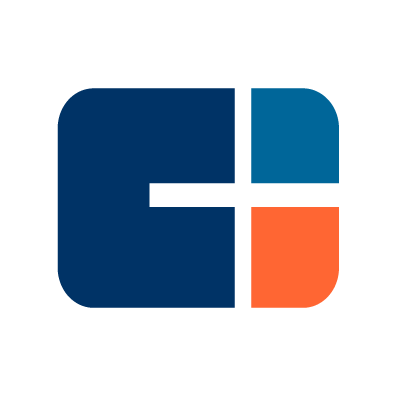 Jerusalem Global Ventures Investments Activity | Date | Round | Company | Amount | New? | Co-Investors | Sources |
| --- | --- | --- | --- | --- | --- | --- |
| | | | | | | |
| | | | | | | |
| | | | | | | |
| | | | | | | |
| | | | | | | |
| | | | | | |
| --- | --- | --- | --- | --- | --- |
| Date | | | | | |
| Round | | | | | |
| Company | | | | | |
| Amount | | | | | |
| New? | | | | | |
| Co-Investors | | | | | |
| Sources | | | | | |
Jerusalem Global Ventures Portfolio Exits
9 Portfolio Exits
Jerusalem Global Ventures has 9 portfolio exits. Their latest portfolio exit was Camero on March 16, 2017.
Jerusalem Global Ventures Fund History
4 Fund Histories
Jerusalem Global Ventures has 4 funds, including CommLaunch Ventures (Annex) LP.
| Closing Date | Fund | Fund Type | Status | Amount | Sources |
| --- | --- | --- | --- | --- | --- |
| | CommLaunch Ventures (Annex) LP | | | | |
| | JGV Growth Equity Fund LP | | | | |
| | Jerusalem Global Ventures | | | | |
| | Jerusalem Global Ventures II | | | | |
| | | | | |
| --- | --- | --- | --- | --- |
| Closing Date | | | | |
| Fund | CommLaunch Ventures (Annex) LP | JGV Growth Equity Fund LP | Jerusalem Global Ventures | Jerusalem Global Ventures II |
| Fund Type | | | | |
| Status | | | | |
| Amount | | | | |
| Sources | | | | |
Jerusalem Global Ventures Team
6 Team Members
Jerusalem Global Ventures has 6 team members, including current Chief Executive Officer, Shlomo Kalish.