Search company, investor...
Are you an investor?
Submit your portfolio details now to be considered in our investor rankings.
Latest Jeremy Bloom News
Opioid Settlements are Making Headlines; Is Now The Time to Soften Guidelines?
Mar 15, 2023
Jeremy Bloom, CEO, NorthSight Recovery The United States only represents five percent of the world's population; however, Americans consume 80 percent of the world's opioids.1 The U.S. is the world's leader in the use of opioid medications to cope with physical and emotional difficulties. And the recent Walgreens and Wal-Mart multi-state opioid settlement agreement disclosures have only hammered home the point. America continues to have an opioid addiction problem. In light of all these circumstances, the recent CDC announcement that it was softening guidelines for U.S. doctors prescribing oxycodone and other opioid painkillers seems to stand in stark contrast to the current reality. With such significant, impactful reparations coming from the original guidelines and accompanying grim statistics, does it make sense to soften them so soon? The answer may surprise many, but for some, it's yes. Relaxed CDC guidelines call for new investment in data and technology With the proper precautions, tools, and technologies to harness the data needed, loosening the guidelines will likely not significantly harm the outlook for SUD patients. Why? The more stringent restrictions didn't blunt the crisis at hand. If anything, it even got worse. So, while the new guidelines place more decision-making power on physicians prescribing opioids, guidance without continuous monitoring and feedback can potentially worsen the crisis. And providers could easily find themselves further in the deep end if nothing else changes. They need a new path forward. Therefore, unlocking the correct data–at the individual patient and population levels–is critical to reversing this crisis. If providers could easily and securely access dynamic and actionable behavioral health data, they could develop more effective treatment plans based on a patient's complete history. They could better assess addiction risk and make the best judgment on the type of care delivered. Severe SUD disparities prevent facilities from tackling significant challenges Nonetheless, behavioral health practices are years behind other healthcare fields when it comes to technology and tools, leaving them largely unprepared for the challenges of a nation in the throes of a mental health crisis compounded with record opioid addictions. The reasons are numerous, but a conspicuous absence from the incentives provided by the Health Information Technology for Economic and Clinical Health Act (HITECH) of 2009 certainly left behavioral health at the back of the pack for technology access and funding. A June 2022 report from Medicaid and CHIP Payment and Access Commission (MACPAC) further illuminated the issue, explicitly citing an extension of the financing through state Medicaid programs to drive health IT adoption as a decisive step to addressing gaps in access, outcomes data, and oversight. Data-driven SUD care enables high-powered opioid-ready interventions With many deficiencies and a growing opioid patient population, data insights unlocked through technological investment are the most effective path forward. And there are several data processes, best practices, and tools that facilities can utilize to build a solid future-ready data foundation ready to meet the challenges ahead. To start, providers should use an advanced data approach that absorbs, connects, and cleans data from multiple sources. When data is missing or of lower quality, leveraging advanced data science algorithms that account for the missing pieces can correct systematic errors in SUD and mental health data. Then, artificial intelligence and machine learning can take it to the next level by detecting meaningful patterns and insights in this data. And by implementing these powerful technological capabilities and innovations, behavioral health providers can more quickly and effectively make up for incomplete values and standardize disorganized data. Further, prescriptive analytics can deliver refined insight into risk and the best care protocol even with dirty or incomplete data (as with many SUD providers). Dynamic algorithms can quickly transform crude data into a product. In this way, providers can leverage predictive modeling to identify patterns demonstrating people at risk of developing substance abuse or opioid relapse. And the infrastructure for predictive capabilities already exists, including patient engagement solutions, electronic surveys, and analytics. Industrializing, standardizing, and making these capabilities available to all providers will augment individual patient care and the industry's alignment to measurement-based care. Beyond raw data, implementations such as the social vulnerability index (SVI) can enrich patient-level information, providing the foundation for dynamic analytics. Moreover, care coordination and implementing innovative models and tools such as Accountable Care Organizations (ACOs) and Health Information Exchanges (HIEs) are imperative to driving the best patient outcomes and ensuring visibility across the patient care experience. This cooperation and new data implementations will empower a holistic patient treatment model, allowing everyone involved to make informed and educated decisions about patient care, including prescription opioids. And by harnessing the power of their data assets and proven advanced analytic capabilities that are already solving some of the most challenging SUD patient health complications, providers can also empower ongoing operational and clinical improvements. New data approaches and tech power the future of SUD and opioid treatment SUD providers have a significant opportunity to advance patient care, particularly when it comes to substance abuse and opioid addiction, by harnessing the power of increasing and ever-available data. Through data unlocked via novel technologies and approaches, facilities can identify predisposed patient populations, early warning factors, and signs of addiction. These information insights, enabled by data science, predictive algorithms, and other technology-first implementations and tools such as SVI, ACOs , and HIEs, will be crucial to combating the opioid epidemic in the coming years. By leveraging this toolbox, SUD providers can create more opioid challenge-worthy treatments from the start. The coming years and softened guidelines cause concern across the SUD community. It's evident, however, that the needle barely moved even with more binding restrictions, without impactful analytics and insight. Consequently, dynamic and actionable data-driven modeling and the technical foundations to support it remain necessary course corrections that can provide substantial progress. About Jeremy Bloom , CEO of NorthSight Recovery Jeremy has more than ten years of healthcare experience. During this time, he has held various senior and executive leadership positions where he gained expertise in organizational management, regulatory guidelines, and care delivery. Mr. Bloom has built alliances with key local and national stakeholders and has assisted in developing many programs, including psychiatric crisis centers, inpatient facilities, outpatient facilities, and patient-centered medical homes. Mr. Bloom is passionate about healthcare innovation and developing systems that take a data-driven approach to measure outcomes and costs to improve the overall delivery of healthcare services. References "Opioid Crisis: Table of Experts." The Phoenix Business Journal, January 5, 2018, p. 16.
Jeremy Bloom Investments
3 Investments
Jeremy Bloom has made 3 investments. Their latest investment was in Elo as part of their Seed VC on February 2, 2022.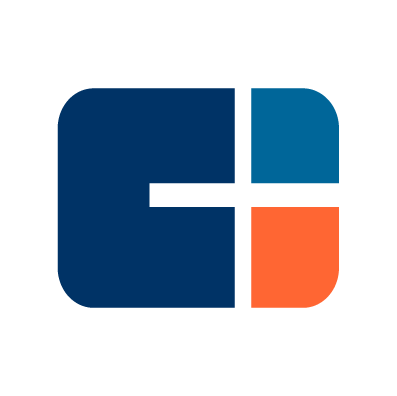 Jeremy Bloom Investments Activity Loading...