Search company, investor...
Are you an investor?
Submit your portfolio details now to be considered in our investor rankings.
Latest Jeffrey Katzenberg News
Biden headed to LA to shake hands with stars, fill campaign coffers
Dec 6, 2023
| UPDATED: December 5, 2023 at 4:14 p.m. With political fundraising season in full bloom, President Joe Biden will touch down in Los Angeles on Friday, Dec. 8 for a three-day visit that will include his first Hollywood fundraisers since the end of the strikes by actors and screenwriters. The fundraisers will feature stars such as Barbra Streisand, Steven Spielberg and "Scandal" showrunner Shonda Rhimes, topping a long bill of celebrities. As of Tuesday, Dec. 5, it's wasn't known if the president would be fronting any events where the public could catch a glimpse of him, or where he could buoy other local Democratic candidates. The burst of fundraising comes as the holiday season sets in and as candidates make their final pushes to raise needed cash before the quarter ends on Dec. 31. After leaving the Golden State, Biden will attend a fundraiser on Monday in Philadelphia, and another on Wednesday near the White House. Biden is also headlining fundraisers in Washington, D.C., and in Maryland later in December. "Greater Los Angeles is the number one fundraising base for the Democratic Party. So, that makes perfect sense," said Raphael Sonenshein, executive director of the John Randolph Haynes and Dora Haynes Foundation in Los Angeles, which supports research on policy issues in Southern California. "You are 11 months out from Election Day. You are touching base with a critical base of your campaign. L.A. is also one of the prime centers of organized labor in the country, along with the Midwest. One of his most important political messages is pro-union." Sonenshein added, "Southern California is where you'll have control of the House. … Districts that voted for Biden in 2020 but voted for a Republican House member — those are considered prime targets. One-third of those are in Southern California or New York." The entertainment industry has long served as a major source of campaign money for Democrats. Kate Capshaw, left, and Steven Spielberg arrive at the Oscars on Sunday, March 27, 2022, at the Dolby Theatre in Los Angeles. (Photo by Jordan Strauss/Invision/AP) The only slot revealed on the president's L.A. calendar so far is a fundraiser slated at the home of Michael Smith, a celebrity interior designer who decorated the White House for President Barack Obama, and Smith's partner, James Costos, a former HBO executive who was Obama's ambassador to Spain. It is expected to raise millions of dollars and draw a crowd of celebrities. Entertainer/mogul Streisand is set to attend; rocker Lenny Kravitz is slated to perform. Spielberg and his wife, Kate Capshaw, who starred in "Indiana Jones and the Temple of Doom," are among the hosts of the event, as are recording industry mogul David Geffen, Rhimes, and "This is Spinal Tap" director Rob Reiner, according to an invitation obtained by the AP. Former House Speaker Nancy Pelosi, D-Calif., is also a co-host. Though details are scant, longtime Hollywood mogul Jeffrey Katzenberg will be hosting his own fundraising "meeting" during Biden's California visit,  three people with direct knowledge of the event who insisted on anonymity told the Associated Press. It's not yet known which local officials will be on the president's guest list, but he has many supporters in left-leaning L.A. Los Angeles City Council President Paul Krekorian said, "President Biden and his administration have been extremely supportive of addressing this city's transportation and infrastructure needs. The President's policies made it possible for our city budget and our local economy to recover quickly from the enormous damage done by the COVID pandemic. President Biden deserves an enthusiastic welcome from this city and the state of California." Singer Lionel Richie, right, sits with movie producer Jeffrey Katzenberg during the first half of an NBA basketball game between the Los Angeles Lakers and the Dallas Mavericks on Friday, Nov. 30, 2018, in Los Angeles. (AP Photo/Mark J. Terrill) Jeffrey Katzenberg, now co-chairman of Biden's campaign, will be hosting his own fundraising "meeting" during Biden's California visit, according to three people with direct knowledge of the event who insisted on anonymity to provide details. For decades, Katzenberg, a co-founder of DreamWorks Pictures, has served as an arbiter of presidential fundraising in the Southland, usually dictating the terms of who gets to host the first premier event — often himself. The president's trek through L.A. will likely spur some traffic delays for local folks, though closures have not been announced. "The U.S. Secret Service and LAPD typically do not announce in advance any closures related to a presidential visit due to security reasons," said Mike Comeaux, a pubic information officer at CalTrans District 7. Allison Colburn, L.A. Department of Transportation spokesperson, said, "We don't typically know in advance when/where the closures will be for a presidential visit. But if we do learn at any point ahead of time, we'll send out notice. Usually law enforcement implements rolling closures to allow the motorcade through." As of the last fundraising reporting deadline at the end of September, Biden and his party reported $91 million cash on hand. He is helped by the fact that as the party's leader he has entered into a joint fundraising agreement with the Democratic National Committee, as well as state parties, which enables him to receive a check from a single donor that is in the range of $1 million. The L.A. fundraising sweep could help soothe jitters among Democrats about Biden's reelection chances. He already has drawn one primary rival, Minnesota Rep. Dean Phillips. Phillips' candidacy is a symbolic challenge to Democrats who say there is no reason to doubt Biden's electability — even as many Americans question whether the 81-year-old Biden should serve another term. The president's trips to the L.A. area have been infrequent, but could be more plentiful as Election Day nears. President Joe Biden visits with the crowd after talking about investing in the nation's infrastructure at the construction site of the Metro D Line (Purple) Extension in Los Angeles on Thursday, October 13, 2022. (Photo by Sarah Reingewirtz, Los Angeles Daily News/SCNG) On October, 2022, just before the midterm elections, Biden made a three-day L.A. trek, which included a visit to a Metro subway construction site. And in June 2022, he hosted the Summit of the Americas in Los Angeles — a gathering of global political leaders. He also headlined two Democratic National Committee fundraisers on that trip. Vice President Kamala Harris, who owns a home in Southern California, is a more routine visitor in the area and has trekked to her own recent fund-raisers. She spoke at a private Brentwood fundraiser for Biden last month — an evening punctuated by the outcry of Pro-Palestinian protestors rallying outside the building, while a guest inside interrupted Harris's speech by shouting, "Ceasefire now! Ceasefire now!" The event took place at the residence of Leslie and Cliff Gilbert-Lurie and raised almost $500,000 for the Biden Victory Fund through the donations of about 140 guests, Leslie Gilbert-Lurie said. Harris and her husband Douglas Emhoff both delivered speeches at the reception and are longtime guests of the hosts. First lady Jill Biden is no stranger to Southern California, having made multiple appearances here, including a visit to the Homeboy Industries nonprofit job-training complex last year and delivering the keynote address at Los Angeles City College's commencement. She has also accompanied her husband to events such at the Summit of the Americas. In September, she touched down in Beverly Hills for a fundraiser at the home of Daphna Ziman, co-founder and president of Cinémoi USA and the founder of Children Uniting Nations.
Jeffrey Katzenberg Investments
13 Investments
Jeffrey Katzenberg has made 13 investments. Their latest investment was in Mansa Holdings as part of their Seed VC on March 3, 2023.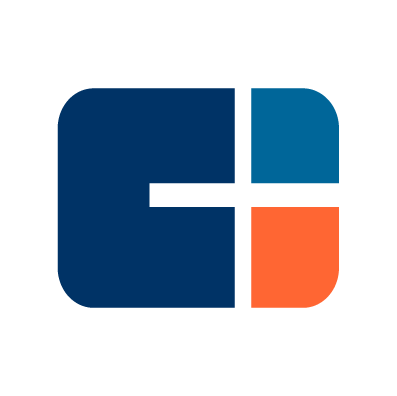 Jeffrey Katzenberg Investments Activity | Date | Round | Company | Amount | New? | Co-Investors | Sources |
| --- | --- | --- | --- | --- | --- | --- |
| | | | | | | |
| | | | | | | |
| | | | | | | |
| | | | | | | |
| | | | | | | |
| | | | | | |
| --- | --- | --- | --- | --- | --- |
| Date | | | | | |
| Round | | | | | |
| Company | | | | | |
| Amount | | | | | |
| New? | | | | | |
| Co-Investors | | | | | |
| Sources | | | | | |
Loading...