Search company, investor...
Are you an investor?
Submit your portfolio details now to be considered in our investor rankings.
Latest Jeffrey Chi News
COVID-19 challenges and opportunities: Dr Jeffrey Chi, Vice Chairman of Vickers Venture Partners, discusses the impact of the pandemic
Jun 24, 2020
Author 24 June 2020 During our recent Friday Focus session, UKBAA Managing Director Roderick Beer spoke with Dr Jeffrey Chi, the Vice Chairman of Vickers Venture Partners. With offices in Shanghai, Singapore, Hong Kong, New York and London, Vickers Venture Partners is a £3 billion venture capital firm that focuses on series A and beyond in the deep tech space. During the chat, they talked about the impact of COVID-19 in Asia, how Vickers has supported its businesses and the opportunities the pandemic has created. As the world starts to ease restrictions, different countries are at different stages and there remains a big question over what's going to happen with international travel. For investors, they've been forced online to meet with entrepreneurs and early stage businesses utilising platforms such as Zoom. Have they come close to allowing investors to build that personal relationship that's usually fostered in person? "I've been amazed as to how there has been very little loss of productivity. In fact, there's probably been a little bit of boost in productivity because I haven't had to do international travel for a while now. I think the barriers that people had against doing video conferencing before are slowly coming down. It's becoming very, very normal and it's very easy now to schedule a meeting over video than having to do a face-to-face and travel for it. I think it will become a much larger part of doing business. It will certainly be more cost efficient for businesses to continue to engage in this way without having to travel." "I've been amazed as to how there has been very little loss of productivity." The COVID-19 pandemic isn't the first time that Asia has had to go into lockdown. The SARS epidemic of 2003 led to a widespread lockdown in China. Discussing the similarities between the two, Jeffrey shares: "VC as we know it today was very, very early in Asia when SARS hit. The first VC funds appeared on the market in 1999/2000. You started seeing a string of exits around 2005, just to give you a sense of timescale. The venture industry, a lot of the older players on the market, has had some experience with dealing with this, but broadly speaking, not really. The good news, and we're beginning to see it through this pandemic as well, was that a lot of entrepreneurial efforts came out of the of the SARS experience. People were forced to think about ecommerce in a much, much bigger way because the malls couldn't open up. That was a big boost to e commerce back then." When the pandemic first hit, Vickers Venture Partners had to focus on supporting and helping their portfolio companies. Explaining their approach Jeffrey comments: "When this thing seemed like it was it was becoming more permanent and going to have bigger ramifications that then just China, we started kicking a few things into action. The first one was going to our portfolio and getting them to extend their runway. The key thing there is how do you ensure that you're going to weather this? Assume that is going to be difficult to fundraise. Assume that the new investors that you're planning on closing in the fall or towards the end of the year is not going to be there so how do you extend your runway to 12 months or even beyond? That's a function of really focusing on the businesses that matter, cutting costs, and all that. One of the messages there is a is that a lot of start-ups are going to die this period so the key thing is survival because surviving is winning, right? If all your competitors die in the process and you've survived that you've effectively won." This approach allowed time to assess what opportunities had been created for those businesses that could survive. "For companies that have the capital and the runway to weather this situation, we then start saying think about what the opportunities. Think about things that you might have had for the longer term and might present an opportunity now. Think a little outside of the box as to things that really have not been in your plans but presents an opportunity for you to go after. Those are opportunities that could be very, very interesting." One of the biggest challenges these companies are facing is that even though interest in their product or service may be higher than ever, access to capital isn't as straightforward as it was before the pandemic as investors are acting more cautiously. Discussing what he's seen happening so far Jeffrey says: "Because of the uncertainty, there's still a lot of questions about the market that we don't know such as when are things going to go back to normal? Will they go back to normal? As we evolve into what is being called the 'new normal' what exactly is the 'new normal'? Where do the new business opportunities lie? The opportunities that I saw before, are they still valid? In the new world is this type of company going to survive? With all the uncertainties a lot of investors are being extra cautious and we're certainly taking that approach because we have no transparency as to as to how long this is this is going to take. If it does take a lot longer, you don't really want to invest in a new company with only six month's runway and find that your money was the last money they ever raised." As China adapts to the 'new normal', Jeffrey notes that capital deployments are a lot lower at the moment and that's causing a lot of companies to struggle to raise the funds they need. Jeffrey isn't confident that investors are ready to make investments based on an experience they have over a video call. He comments: "I don't feel I'm ready to do that but it may become necessary for us to get to that stage. How are we going to create the comfort and maybe the answer isn't video? Maybe the answer is some other type of interaction that doesn't involve travel and doesn't involve face-to-face." Jeffrey maintains that the current pandemic hasn't impacted Vickers Venture Partners' investing strategy, even if there is reluctance to commit to investment based on video calls. "One of the things that we see about COVID is that it acts as a catalyst." "From a strategy viewpoint, I think I think not much because we are a deep tech fund. I like to describe our business as investing in breakthrough technologies that solve big global problems. The thesis there is when you solve big problems, you tend to not have too much market risk." Even though investors may be reluctant, at least at the moment, to invest based on video calls, Jeffrey is confident that could change in the future with technology helping to change the way that the ecosystem works. "There are a lot of areas where change is facilitated by technology but that change may have been stifled because of old practice of doing things. The market is not accustomed to a new and better way, they're just comfortable with the status quo. One of the things that we see about COVID is that it acts as a catalyst. Things that we thought were difficult to promote, have all of a sudden become a new normal. Video conferencing for instance, people used to prefer face-to-face, and video conferencing was seen as more of a last resort. I think it's becoming a lot more mainstream today. Even with COVID gone, I do expect a lot of that will stick so in a way eyes have been opened. Online education is the other one. Schools have been forced to adopt online education even though there was a big pushback before. There's going to be lots of areas like that where technology is an enabler and actually COVID has acted as a catalyst to instil change." Find out more about Vickers Venture Partners at http://vickersventure.com . You can find out about our upcoming Friday Focus sessions in our Events section.
Jeffrey Chi Investments
1 Investments
Jeffrey Chi has made 1 investments. Their latest investment was in CoAssets as part of their Other Investors on .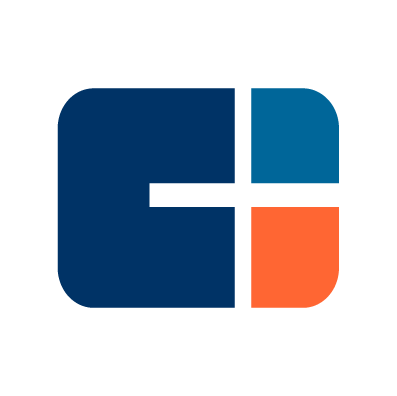 Jeffrey Chi Investments Activity | Date | Round | Company | Amount | New? | Co-Investors | Sources |
| --- | --- | --- | --- | --- | --- | --- |
| | | | | | | |
| | |
| --- | --- |
| Date | |
| Round | |
| Company | |
| Amount | |
| New? | |
| Co-Investors | |
| Sources | |
Loading...