Search company, investor...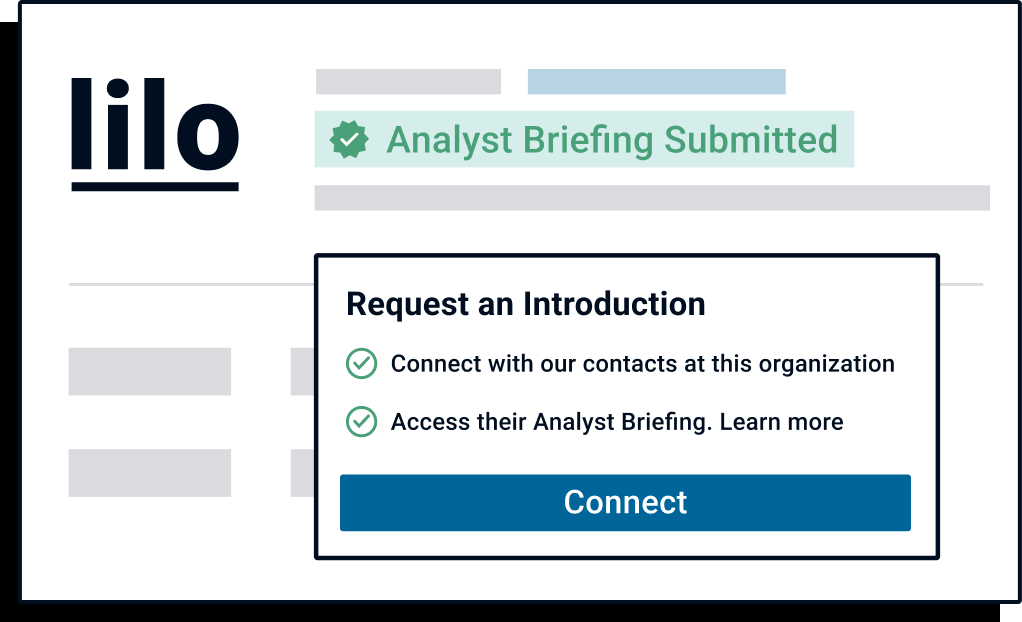 Want to inform investors similar to James Walker about your company?
Submit your Analyst Briefing to get in front of investors, customers, and partners on CB Insights' platform.
Latest James Walker News
GlucoTrust Reviews 2023: Legit Or Scam? Ingredients, Benefits & Risks
Mar 20, 2023
8.0 Quality 7.0 Support Research 6.0 Reputation 7.0 Price Features The manufacturer is not transparent about all ingredientsNo indication of the qualification of James WalkerCan help in managing Type 2 diabetesHelps with blood pressure, cholesterol, and glucoseMay promote better circulation and flow of bloodMinimizes cravings for high sugar and junk foods Brand Information Manufactured by Maximum Edge NutritionJames Walker sourced the formulaComes with three bonus eBooks Medical Benefits Made from natural ingredientsCan help in managing Type 2 diabetesControls blood pressure, cholesterol,glucosePromotes blood circulation About The Brand The US-based supplement manufacturer, Maximum Edge Nutrition, is primarily known for developing GlucoTrust. James Walker developed the particular GlucoTrust recipe. James started looking into particular superfoods, chemicals, and supplements to assist him in regulating his blood sugar levels and promoting good blood circulation. James and Maximum Edge Nutrition collaborated to offer GlucoTrust online. The GlucoTrust supplement is made by a firm in a U.S. facility with certification in good manufacturing practices (cGMP) and FDA (Food and Drug Administration) registration as opposed to approval since FDA does not approve facilities. James Walker's level of medical education, expertise, and even competence, as well as the location of the supplement's manufacturing and the source of its ingredients, are all kept a secret by Maximum Edge Nutrition. From what we can determine, Maximum Edge Nutrition produces only GlucoTrust as a dietary supplement. What Is GlucoTrust? James Walker developed the formula in collaboration with the manufacturer of dietary supplements, Maximum Edge Nutrition, aiming to make the best blood sugar support product. One GlucoTrust pill, taken before bed daily, is purported to lower high blood sugar levels. In addition, the manufacturer says it will help you sleep deeply and restfully, maintain healthy blood circulation, and lessen your cravings for sweets and junk food due to its purported effects on stimulating insulin production. Sold at $69 per bottle, GlucoTrust comes with a 180-day, risk-free money-back guarantee. Within the first 180 days of the date of purchase, you may ask for a complete refund if GlucoTrust is not working for you. Feature Product & Coupon Best Reputation GlucoTrust The manufacturer is not transparent about all ingredientsNo indication of the qualification of James WalkerCan help in managing Type 2 diabetesHelps with blood pressure, cholesterol, and glucoseMay promote better circulation and flow of bloodMinimizes cravings for high sugar and junk foods Does GlucoTrust Really Work? Regular usage of GlucoTrust as a nutritional supplement offers to help treat specific complex issues. Its principal responsibility is to keep the body's sugar levels in check. As advertised, it functions by giving the body the necessary vitamin and mineral nutrients to sustain healthy blood sugar levels; it aids the user in losing weight by lowering the level of fat found in pancreatic and liver cells, and it converts proteins and carbs into energy transferred to different body sections to provide the body with energy. It may also improve the patient's interaction with insulin by boosting the body's sensitivity and reaction to the hormone. This lowers the user's insulin resistance, protecting the human body from having too much sugar in the blood. Furthermore, GlucoTrust also contains various antioxidants that aid in eliminating toxins, harmful free radicals, and other forms of oxidative stress that may be hazardous to your health. Along with all of these essential functions, GlucoTrust ingredients have been shown to strengthen the immune system by enhancing the body's anti-inflammatory response. A few of the product's ingredients also have been shown to promote healthy blood flow and oxygen delivery to various body areas, improve nutrient absorption, and decrease the likelihood of obesity, cardiac arrest, strokes, and other cardiovascular diseases. Pros Use is simple, effective, and safeMade from natural ingredientsCan help in managing Type 2 diabetes180-day money-back guaranteeComes with three bonus helpful eBooksControls blood pressure, cholesterol, and glucosePromotes better circulation and flow of bloodFree shipping for three and 6-bottle ordersMinimizes cravings for high sugar and junk foods Cons Cannot be used by breastfeeding or pregnant womenThe manufacturer is not clear about where they source ingredients GlucoTrust Ingredients Contrary to many blood sugar products, GlucoTrust aims to address the underlying causes of diabetes to support healthy blood sugar levels. By using GlucoTrust, one can avoid developing additional blood sugar-related issues on top of the ones they already have. This supplement contains elements including biotin, manganese, Gymnema sylvestre, and chromium, which all have been shown to positively impact diabetic patients' blood glucose levels to promote healthy blood sugar levels. This nutritional supplement is purported to reduce insulin resistance and boost insulin sensitivity and synthesis, according to several GlucoTrust reviews. Additionally, it offers the body's disposal of surplus sugar and prevents storage. Aside from that, this product's antioxidants may help eliminate toxins, ensuring overall well-being. However, the manufacturer does not disclose all the ingredients, so you should take caution when using the supplement. The GlucoTrust supplement is effective because of the ingredients used in it. While each ingredient, separately, has shown promise in doing what is claimed, you should know that combining these ingredients isn't necessarily proven to provide the variety of promised benefits to the consumer. Below is a brief explanation of the ingredients used in manufacturing the nutritional supplement: Gymnema Sylvestra The main component of this supplement is Gymnema sylvestra, often referred to as "the sugar destroyer" or gurmar[1]. The herb is derived from a shrub in Australia, India, and Africa. People have used this shrub's leaves for thousands of years to treat various illnesses, including diabetes, malaria, and snakebites.  Research has shown that Gymnema sylvestre[2] possesses blood sugar-lowering characteristics and may encourage healthier levels in persons with type 2 diabetes (T2D). It also aids in weight loss by decreasing cravings for sugar. This happens because the plant contains gymnemic acid, which in the short term, inhibits the sugar receptors found in taste buds. Furthermore, studies[3] have demonstrated that Gymnema sylvestre can reduce body inflammation to reduce low-density lipoprotein (LDL) (harmful cholesterol) levels. Biotin Among the most popular nutrients for people with diabetes is the B vitamin called biotin[4]. According to non-human research (studies on rats), biotin helps improve how well the body breaks down carbohydrates, lipids, and proteins to fuel and promote normal blood sugar levels. In addition, biotin helps maintain healthy nerves, skin, hair, and nails. Chromium The most common mineral supplement used by people with diabetes is chromium[5]. According to studies, those who struggle to manage their blood sugar, like people with diabetes, generally have lower chromium amounts than healthy individuals, thus supporting a rationale for supplementation.  Numerous medical professionals advise people with diabetes to use a chromium supplement daily to maintain blood sugar levels. The creators of GlucoTrust claim that chromium can also assist your metabolism and aid in fat burning. Manganese With the help of the mineral manganese[6], according to another study on mice, the body can convert blood sugar to usable energy. Additionally, it may support the typical nervous system and brain function. Each dose of GlucoTrust provides a sizeable portion of the daily value (DV) for manganese, a vital mineral essential in several bodily functions. Licorice Root Licorice root[7], a component of traditional medicines for many years, is present in GlucoTrust. It has been studied for its anti-inflammatory, antioxidative, anti-allergenic, and antimicrobial properties. Because of its capacity to regulate appetite (which helps curb junk food cravings) and abundance in flavonoids, which speed up fat burning, licorice is well recognized as a weight reduction aid. Due to its supposed effects on blood sugar, licorice is a well-liked and used supplement ingredient in products designed for people with diabetes. However, its side effects include low potassium (hypokalemia) and hypertension. Other Ingredients Although cinnamon[8] is a common spice, it is additionally associated with certain benefits. According to studies, cinnamon can, among other things, promote blood sugar and heart health. The natural antioxidant and antibacterial properties of cinnamon, which suppress levels of inflammation in the body, are thought to be the source of these benefits. There is one additional mineral in GlucoTrust, zinc. Zinc[9] can increase the pancreas' ability to produce insulin, providing you with more of this essential hormone and its full advantages. Juniper berries are among nature's finest antioxidants and are included in GlucoTrust. They are also high in vitamin C. Recent studies are increasingly verifying the advantages of juniper berries, which have been used for millennia in traditional medicine. Before the Olympic games, the ancient Greeks utilized juniper berries to improve athletic prowess. Nowadays, various supplements contain antioxidant-rich berries to give potent health and well-being benefits. A combination of plants and herbs that promote sleep is also included in GlucoTrust. The different substances in the capsules, the precise herbal ingredients of which Maximum Edge Nutrition withholds the identity, are touted to assist you in falling asleep deeply. When you sleep deeply, the body can regulate cortisol and other chemicals and heal itself. Each pill includes 15 different plant-based components. As claimed by the company, the remaining secret components in GlucoTrust can manage your body's normal hormonal balance while aiding in the functioning of the entire biochemical process. Alternatives To GlucoTrust Glucofort See Glucofort Review Helps in maintaining blood sugar levelPromotes weight lossNatural ingredients Not all ingredients are disclosed Life Extension See Life Extension Review Transparent blood sugar support label.May help with weight reduction.It lowers blood glucose levels. It has proprietary blends. Gundry MD See Gundry MD Review Get The Deal 49% Off Exclusively With Our Above Ambassador Link Natural ingredientsPromotes elimination of free radicalsFree shipping Lack of openness regarding the sourcing of ingredients Health Benefits Of GlucoTrust Blood Sugar Level Support The stated main goal of GlucoTrust is to support blood sugar. People with diabetes and prediabetes struggle to keep their blood sugar levels within a healthy range. When individuals consume food, especially carb-rich and sugary foods, their systems struggle to create enough insulin to manage the extra blood sugar released into their systems. You may improve blood sugar levels by using the product since it combines natural substances, including cinnamon, licorice, chromium, and biotin. Supports Rejuvenating And Deep Sleep You run an increased risk of diabetes if you do not get sufficient sleep at night. Additionally, your body requires sleep to create vital hormones, heal, purge, and perform other processes. You may enhance nighttime healing by using GlucoTrust, which the brand claims has numerous components that promote a deeper, more restorative, and more comfortable sleep. Support Anti-Inflammatory And Antioxidant Effects Numerous GlucoTrust components are very high in natural antioxidants. Among the finest antioxidants in nature, vitamin C is abundant in juniper berries. Oxidation is a persistent threat to your health: it occurs as free radicals (oxidative molecules) are produced and accumulate as a result of the oxidative stress from biochemical processes–i.e., the wear-and-tear of metabolism. A diet high in natural antioxidants supports general physical health by assisting your body's defense mechanisms against the consequences of inflammation and oxidation. One may have a decreased risk of sickness and illness when their level of inflammation is minimal. Your body functions more efficiently. By utilizing these three aspects, GlucoTrust seeks to be the ideal blood sugar support product without the adverse effects, high price, or inconvenience of alternative treatments. Potential Side Effects This supplement is made from natural herbs and plants that have been shown via research to both reduce and promote healthy blood sugar levels. Due to the absence of artificial substances, the product claims to have no harmful effects. This is in contrast to research demonstrating that licorice can result in hypokalemia and hypertension. There aren't any reviews from recent GlucoTrust users that have reported side effects. Nonetheless, cease using this product if you experience any adverse side effects. Before beginning GlucoTrust, one should speak with a qualified healthcare professional if currently on any diabetic medications. Also, women who are pregnant or nursing should not use this supplement. Dosage Since the components in GlucTrust are considered effective at the recommended dosage, the company advises consumers to take one capsule daily. Each bottle's 30 capsules provide a 30-day supply of GlucoTrust. Please be aware that GlucoTrust is not intended to be a substitute for any prescription drugs you may already be using. Before changing the manner or time of using it, users who take any medications should always talk to their doctor. Also, note that you must take the pill at a specified time each day. The capsules are also purported to promote deep sleep and peaceful nights, so the best time to take the product would be half an hour or an hour before bed. The only thing that should be consumed with the capsules is water. After taking the capsule, users are not meant to eat food; they should not eat anything else before bed once they take the pill after dinner. GlucoTrust users should begin to provide noticeable results in around three or three weeks; even though the maker states that customers would be able to observe more significant effects somewhere between 60 and 90 days, the lifestyle and health benefits will become more noticeable after 180 days. GlucoTrust Review: What Do Customers Say? Unfortunately, there are no user reviews on the official GlucoTrust website. However, going by reviews from other websites, the reviews are generally positive. Around 87% GlucoTrust Amazon reviewers have given the supplement three stars or above. Here is a selection of some of the reviews that consumers left on Amazon: CRC, a verified buyer from the US, said: Before these pills, my husband was sluggish, tired, overweight, had no energy, ate a lot, had moments of high blood pressure, and his diabetes acted out a lot. After a week of taking them, he's more energetic, eats less food, and, no joke…in a month has lost 18lbs! His BP/diabetic issues has come down a lot and he's sleeping better too. I haven't seen my husband be so normal in years plus, the weight loss has helped so much. He's getting up and doing cleaning in the house, getting outside and getting more things done. He refuses to be in BP/diabetic medications after they almost killed him. Yes; he was nervous about this at first but, now this is all he takes with a better diet and because of these pills he's able to get functional in life again instead of living out of the couch. As long as they keep this product the way it is…he will stay on them! Another buyer said It lowered my blood sugar. I take one every night Final Thought The company claims that a total of 15 herbs are contained in the pills; however, only eight are disclosed, indicating a lack of openness.  Due to the lack of transparency in the product's component list and ingredient amount, it is challenging to compare and contrast it to similar goods on the market. So, consult your registered dietitian and doctor, as this is not a replacement for your normal medication. Frequently Asked Questions Is GlucoTrust legit? Possibly, but without transparency of ingredients and other aspects, it really is impossible to know. We advise caution when using the product, especially since the manufacturer is not open about the ingredients. Is GlucoTrust safe? One should always be cautious, especially when the manufacturer is not open about the ingredients used in the product. Does GlucoTrust have side effects? No significant side effects have been reported by users. This hardly constitutes a study, however. Does GlucoTrust help with diabetes? A significant number of users that have taken the product give it high ratings. Going by this, one might deduce that it does offer help to people with diabetes. However–again–reviewers are no substitute for controlled studies in the medical literature.
James Walker Investments
2 Investments
James Walker has made 2 investments. Their latest investment was in Kindur as part of their Series A on December 12, 2018.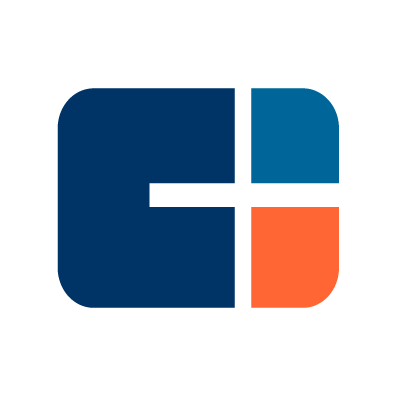 James Walker Investments Activity | Date | Round | Company | Amount | New? | Co-Investors | Sources |
| --- | --- | --- | --- | --- | --- | --- |
| | | | | | | |
| | | | | | | |
| | | |
| --- | --- | --- |
| Date | | |
| Round | | |
| Company | | |
| Amount | | |
| New? | | |
| Co-Investors | | |
| Sources | | |
James Walker Portfolio Exits
1 Portfolio Exit
James Walker has 1 portfolio exit. Their latest portfolio exit was Tubular Labs on March 02, 2023.
Date

Exit

Companies

Valuation

Valuations are submitted by companies, mined from state filings or news, provided by VentureSource, or based on a comparables valuation model.

Acquirer

Sources
| | |
| --- | --- |
| Date | |
| Exit | |
| Companies | |
| Valuation | |
| Acquirer | |
| Sources | |
Discover the right solution for your team
The CB Insights tech market intelligence platform analyzes millions of data points on vendors, products, partnerships, and patents to help your team find their next technology solution.
Request a demo