Search company, investor...
About James Ellis
James Ellis is an angel investor who generally invests upto $50000 in young, emerging companies with a focus on companies in the angel/seed stage and early stage. James has no geographic restrictions but does maintain a focus on LA, Silicon Valley and NY. Ellis aims to assist portfolio companies through efforts and expertise focused oninitiating and developing strategic relationships and customers as well as refinements to the commercial business model for engineering/technological products and solutions.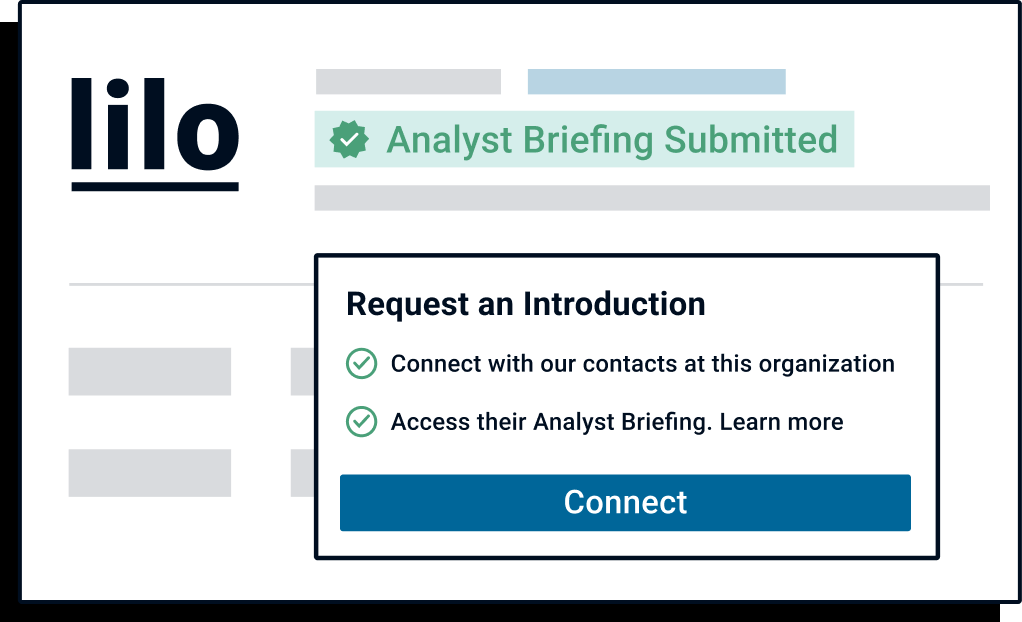 Want to inform investors similar to James Ellis about your company?
Submit your Analyst Briefing to get in front of investors, customers, and partners on CB Insights' platform.
Latest James Ellis News
Performers play young and old versions of east Belfast icon George Best in guided tours of his one-time family home at Burren Way
Jan 22, 2023
George Best's spirit is being brought back to life in new dramatised tours of his old home in east Belfast. Two actors have been playing young and old versions of the star while guiding visitors around the house on the Cregagh estate. Best's sister Barbara took a trip down memory lane on the first tour, and other visitors to Number 16 Burren Way have included chat show king Michael Parkinson, Carl Frampton and ex-Chelsea player Joe Cole. The Bests moved to the terraced house as a new-build in 1948, when George was 18 months old. It was not until the death of his dad, Dickie, in April 2008 that the family's link to the property was severed. The EastSide Partnership regeneration charity bought the home a number of years later. Since then, it has been hired out countless times by football fans through Airbnb, and it will soon be used as a location in a new short film. The property was given what has been described as a "retro refurb" for the tours, filling it with furniture from 1961, when Best still lived there. Expand George kitted out for Northern Ireland An alleyway at the side of the home has been covered over and painted with a timeline of the footballer's glory days, as well as a quote from the late Pele, who regarded Best as the world's greatest player. There's also an audio guide based on the recollections of Barbara and narrated by her daughter, Jenny. Pictures of George's career and family are dotted throughout the house, including one of four generations of Best men — grandad Jock, father Dickie, George and son Calum. Copies of George's school reports, including one that praises his needlework, are available for guests to read, along with letters he sent to his parents during his early days in Manchester. Visitors can also look forward to a drama that moves from room to room. I was a guest on one of the tours as Stephen Beggs and Neil Heaney played George at various stages of his life. It kicked off with guide Peter McCabe, who looks after the property, giving us a look around the inside. It did not look big enough to swing a cat in, never mind raise a family that would eventually consist of four girls and two boys, though they did not all live under the same roof at the same time. Expand Stephen and Neil in George's old bedroom The dramatised tour, which had its first outing as part of last year's EastSide Arts Festival, started in the living room, where the older George (played by Beggs, who devised the drama) spoke to the guests. He said the room was the hub of the family's life, with his relatives gathering around the open fire. He also told how his father had sat in the "hallowed big chair", and how the children scrambled to occupy it every time he got up. 'George' reminisced over how the family enjoyed watching TV shows such as Emergency Ward 10 and Z-Cars, starring Belfast's James Ellis. "Watching James Ellis on national television made me think, 'If he can go from east Belfast over to England to be in Z-Cars, what's to stop me from playing football over there?" he said. He also told how the TV once went on fire and of the family's lucky escape, explaining: "The fact that we weren't badly burnt or even electrocuted was a miracle. But even more miraculous was that Dad got the set fixed." Expand Stephen and Neil play George at different stages of his life Later, the younger George appeared in the alleyway alongside the timeline and talked affectionately of how his mother, Ann, washed the kits of his team — Cregagh Boys Club, which played nearby — and hung them out to dry, ensuring that all the socks hung in the same direction. He also told how a discarded match that landed on top of a bag of clothes Mrs Best had collected for the rag man went on fire, sending smoke throughout the house. In the kitchen, the older George recalled a party in the house after a scoreless draw, in which he played, for Northern Ireland against Russia at Windsor Park in 1969. "The place was heaving and Michael Parkinson was there to interview my parents in the house," he said. "My mother was asked about me and women, and she told Michael that I would know the good ones from the bad ones." He said that one of his favourite treats was the "perfect" white toast that his mother used to make under the grill. He also praised his parents for the sacrifices they made to put food on the table and for how they hated waste. Upstairs in his bedroom, the younger George wore the yellow jersey of his boyhood heroes, Wolverhampton Wanderers, which he used to watch in live TV coverage of European games during the 1950s. He talked of how Irish clubs such as Glentoran, and English teams like Leeds United, sent scouts to watch him playing, but they rejected him because they thought he was too small. Manchester United showed more interest, however, after scout Bob Bishop sent a telegram to the club saying he thought he had "found a genius". Expand Ivan Little takes in the timeline Afterwards, the youthful George told guests of how he and another Belfast footballing hopeful, Eric McMordie, fled Manchester because of homesickness. He decided to take up Matt Busby's invitation to return to Old Trafford, and the rest, as they say, is history. George's house has become quite the tourist attraction. Presenter Rajan Datar recorded a feature on the property for the BBC's Travel Show, saying that spending a night there was a highlight of his year. It is understood that a leading English football writer is planning to spend the night in Burren Way shortly. George's brother, Ian, who lives in Torquay, went online to applaud the idea of the dramatised tour but said he could not return to see it, explaining that it was "just a personal thing". The George Best tours run once a week on Fridays from April to September, and once a month for the rest of the year. The next dramatised tour will be held on Mother's Day. For more information, visit www.georgebesthouse.com Expand