Search company, investor...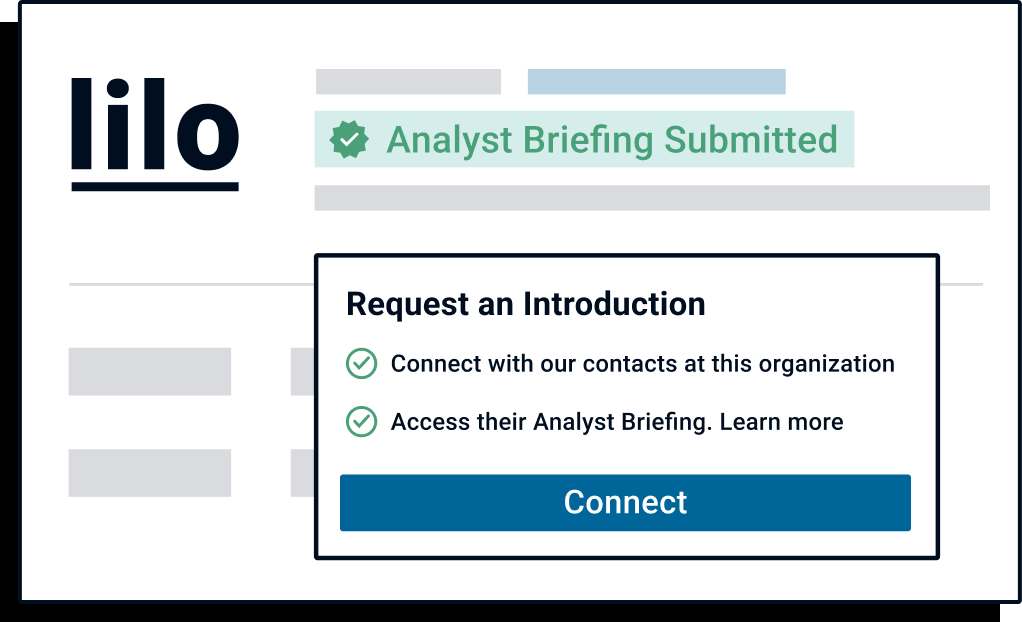 Want to inform investors similar to iStarter about your company?
Submit your Analyst Briefing to get in front of investors, customers, and partners on CB Insights' platform.
Latest iStarter News
Italy's venture capital, angels&incubators and crowdfunding weekly roundup. News from CrowdfundingBuzz, Cortilia, Leaf Space, Pasta Evangelists, Talent Garden, Cdp Venture, iStarter and more
Jan 20, 2021
Italy's venture capital, angels&incubators and crowdfunding weekly roundup. News from CrowdfundingBuzz, Cortilia, Leaf Space, Pasta Evangelists, Talent Garden, Cdp Venture, iStarter and more In 2020, the fundraising through crowdfunding platforms for the real estate sector amounted to 65 million euros in debt and equity for 182 projects (35 million in 2019, +86.5% in 2019), says CrowdfundingBuzz, a newswire portal of EdiBeez, the publisher of BeBeez (see here a  previous post by BeBeez ). Lending crowdfunding platform raised 36 millions (18.6 million in 2019), for 163 projects (93 in 2019) while equity crowdfunding platforms raised 29.3 millions (16.5 in 2019) for 19 projects (15). Cortilia, the Italian foodtech scaleup, raised 34 million euros from new investor Red Circle Investments, the investment vehicle of Diesel jeans's founder Renzo Rosso,  and its previous investors Indaco Ventures, Five Seasons Ventures, Primomiglio, P101 and ITALIA 500, the venture capital fund managed by Azimut Libera Impresa sgr whose advisor is P101 sgr  (see here a  previous post by BeBeez ). In 2012, Cortilia raised one million by Barcamper, Club Italia Investitori and Boox (the incubator that Andrea Di Camillo, the founder of P101, created). In 2014, P101 poured 1.5 million and provided a financing facility of one million. In 2018, Cortilia raised 8.5 million from Five Seasons Ventures (lead investor), Indaco,  P101 and Primomiglio. Marco Porcaro and Antonio Perini founded Cortilia in 2012 as a spin-off of Workwave Route Manager (fka Viamente), a saas provider for the management of corporate car fleets. French insurtech Datafolio raised more than 2.2 million euros through a seed round after 11 months since its foundation and attracted resources from Valerio Caracciolo and other investors (see here a  previous post by BeBeez ). Yuri Narozniak, Emmanuel Pierron and Arnaud Rofidal founded Datafolio in 2020. Primo Space, the space economy fund of Primomiglio, poured 2 million euros in Leaf Space that raised 5 million euros through a series A round (see here a  previous post by BeBeez ). In July 2020, Whysol Investments and RedSeed Ventures invested 3 million in the company that raised a total of 10 million since its birth in 2015 with the support of I3P, the incubator of Turin Polytechnic University. In 2014, Jonata Puglia, Michele Messina and Giovanni Pandolfi founded Leaf Space whos sold its communication service Leaf Line to Astrocast, Pixxel, Virgin Orbit, D-Orbit, the European Space Agency (ESA), Telespazio-Leonardo, the German Space Agency (DLR), and the Indian Space Agency (ISRO). Leaf Space has sales of 0.224 million with an ebitda of minus 0.604 million. Doctorium, a startup for distance-care, closed a seed round of 0.43 million euros that Entopan Innovation, which incubated the company, subscribed together with Cdp Venture Capital (see here a  previous post by BeBeez ). Eugenio Marino, Carmine Catalano, Oslavia De Domenico, and Michela Carollo founded Doctorium in 2016. Romy Gai, the chairman of Awe International Group, and Beniamino Savio, the ceo of Awe Sport, launched Sport Horizon Holding (SHH), a club deal platform for investing in sportech startups (see here a  previous post by BeBeez ). SHH aims to raise 4-6 million euros in 2021 for investing tickets of 0.15 – 0.6 million in 10-15 companies that may list in 7 years. Marco Nazzari, Dario Montagnese and William Galimberti will support SHH for scouting targets. Giorgio Chiellini, Tony Inhander; Fabrizio Giugiaro, Juli Ferre Nadal, and Ugo Colombini will be part of the scientific and advisory board of SHH that hired Milan-listed Solutions Capital Management sim (Scm) as arranger. Global Tech Ventures (GTV) launched an equity crowdfunding campaign on Milan listed portal CrowdFundMe (see here a  previous post by BeBeez ). GTV aims to raise a minimum of 250k euros and a maximum of 3 millions on the ground of a pre-money value of 4.25 millions for a least investment ticket of 10,000 euros. The company will end the campaign by the end of March 2021. GTV already raised 81,000 euros in investment commitments and will invest the raised proceeds in its current portfolio and new acquisitions of tech and digital businesses in Europe and USA. Alessandro Rivetti and Roberto Bossi head GTV. Blu1877, the corporate venture capital of Italian food company Barilla, acquired the majority of Pasta Evangelists, a London-based startup for the online D2C sale of high-end fresh pasta and sauces (see here a  previous post by BeBeez ). James McArthur is the chairman and founded Pasta Evangelists together with Alessandro Savelli, Chris Rennoldson (head of operations & finance) and Finn Lagun (cmo) who will hold relevant stakes in the company. The transaction is worth 40 million British Pounds. Pasta Evangelists will invest these proceeds in expanding its foreign operations.. Italy's coworking and digital training platform Talent Garden attracted 9 million euros from Cdp Venture Capital and Gaetano Marzotto (See here a  previous post by BeBeez ). The investors subscribed hybrid instruments and special shares that the company issues. Talent Garden will invest such proceeds in the launch of Talent Garden Med, a newco that will create new facilities in the South of Italy and in consolidating its presence in Europe. Swiss SKAN, a producer of septic isolators for the pharmaceutical industry, sold  back to founders the majority of Italian scaleup Pharma Integration, a company that operates in the robotics for the pharmaceutical sector and that received the incubation support of Fondazione Toscana Life Sciences (see here a  previous post by BeBeez ). Claudio Bechini and the other founders acquired the majority of Pharma Integration. Italian-Czech Newired startup closed a seed round seed of one million euros that Hanspeter Siegrist, Rob Vogelzang, Achim Rüder, Philip Zollinger, Tim Ströbele, and brothers Andrea and Raffaele di Bartolomeo (See here a  previous post by BeBeez ). The company previously attracted 0.4 million from FinPiemonte and will invest such proceeds in its expansion in Europe. Newired, born in 2017, pioneered the adoption of Digital Adoption Platforms (DAP) and sells its products to Sanofi, Menarini, Alpitour, Valeo, World Bank, Sogei, Dover Corporation, Ningbo Bank, and New York Municipality. Cdp Venture Capital, Milan-listed LVenture and a group of professional investors invested 6.56 million euros in 10 startups (See here a  previous post by BeBeez ). LVenture  invested 0.750 million and Cdp Venture Capital 2.56 million for an average ticket of 0.2 million. CDP and LVenture poured resources in: Besafe Rate, a provider of digital insured booking services for hotels;   Confirmo, a provider of digital signature services;   DrexCode, an online platform for renting fashion clothes;   EdilGo, a publisher of e-procurement software for the construction industry;   eShoppingAdvisor, an aggregator of e-commerce platforms that helps consumers to find the best price;  Insoore, a platform that helps insurers and fleet management firms to optimize the management of payments for accidents;   Ipervox, a platform for voice applications;   Offlunch, a food delivery service;   Shampora, an e-commerce that sells hair care products;  Vikey, a provider of hardware and software solutions for managing from remote the check in for houses and hotels. Insoore, an insurtech that on-demand provider of pictures and videos Whoosnap developed, raised 600k euros from Cdp Venture Capital and Mercurio Holding, a scaleup investor that Proximity Capital launched (see here a  previous post by BeBeez ). Club degli Investitori sold its 2.7% stake in Insoore to Mercurio Holding and kept 4.5% of the insurtech. Club degli Investitori invested in the company in 2015 and 2016. In 2017, Insoore attracted 1.3 million from LVenture Group and Focus Futuro. In June 2019, Proximity Capital and​Luiss Alumni 4 Growth poured one million in Insoore. At the end of 2020, Seares, an innovative startup active in the nautical accessories sector, closed a seed round of 400k euros that Selected Investments led (see here a  previous post by BeBeez ). The company also attracted the resources of the family office Corniola. Seares will invest the raised proceeds in its organic development and in recording new proprietary patents. Giorgio Cucè founded the company in 2018. ClubDealOnline (CDO), an equity crowdfunding platform for high net worth individual (HNWI), acquired iStarter, an Italian accelerator based in London with a focus on scaleups (see here a  previous post by BeBeez ). The companies carried on a reverse merger as the equity partners of iStarter, which will keep its brand, became shareholders of CDO. Next Heroes (NH), the incubator that Bassel Bakdounes, the owner of Velvet Media, founded is looking for a venture capital investor (see here a  previous post by BeBeez ). Bakdounes said that NH scouted the following targets that could generate an aggregate turnover of 16 million euros: An attribution algorithm for the fashion industry that can assess the visibility contribution of the offline retailer in influencing online purchasing dynamics; Unkover, an enviromentally friendly fashion brand The self-locking zip that is possible to control with a smartphone; Fanatic Art, a tech-based premium merchandising line that has licenses of comics, anime and gaming; Gaming Phygital Event, an esport summit; Les Gamers, a producer of food integrators; A producer of innovative bites and gel for toothcare; Vendere Online, a women-led company that accelerates the digitalization of SMEs; All Stars For Good, a platform that liases sport celebrities with no-profit; B2B e-commerce Sesamo Shop; The Brand Ambassador, a portal for nano and microinfluencers. BNL, a subsidiary of BNP Paribas, launched a multi-banking facility for its mobile banking clients as part of a partnership with Swedish fintech Tink in which Poste Italiane invested (see here a  previous post by BeBeez ). This service will allow BNL clients to aggregate accounts with other banks IRTop Consulting, a Milan-based ECM advisory boutique, signed a partnership with Italy's equity crowdfunding portal Doorway for supporting companies that have raised resources through campaigns through a listing process on Euronext or Milan market (see here a  previous post by BeBeez ). Anna Lambiase, is a director of Doorway and the founder of IRTop.
iStarter Investments
2 Investments
iStarter has made 2 investments. Their latest investment was in Yewno as part of their Incubator/Accelerator on October 10, 2017.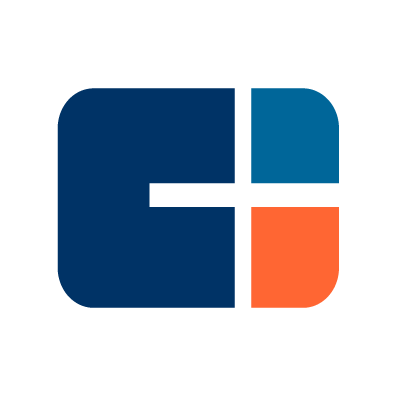 iStarter Investments Activity iStarter Team
2 Team Members
iStarter has 2 team members, including , .