Search company, investor...
Corporation
IDEO
BUSINESS PRODUCTS & SERVICES | Consulting & Outsourcing / Product Development & Design
ideo.com
About IDEO
IDEO is a global design and innovation consultancy. The company aims to create positive impact through design by taking a human-centered approach to helping organizations in the public and private sectors innovate, grow, and bring to market new ideas.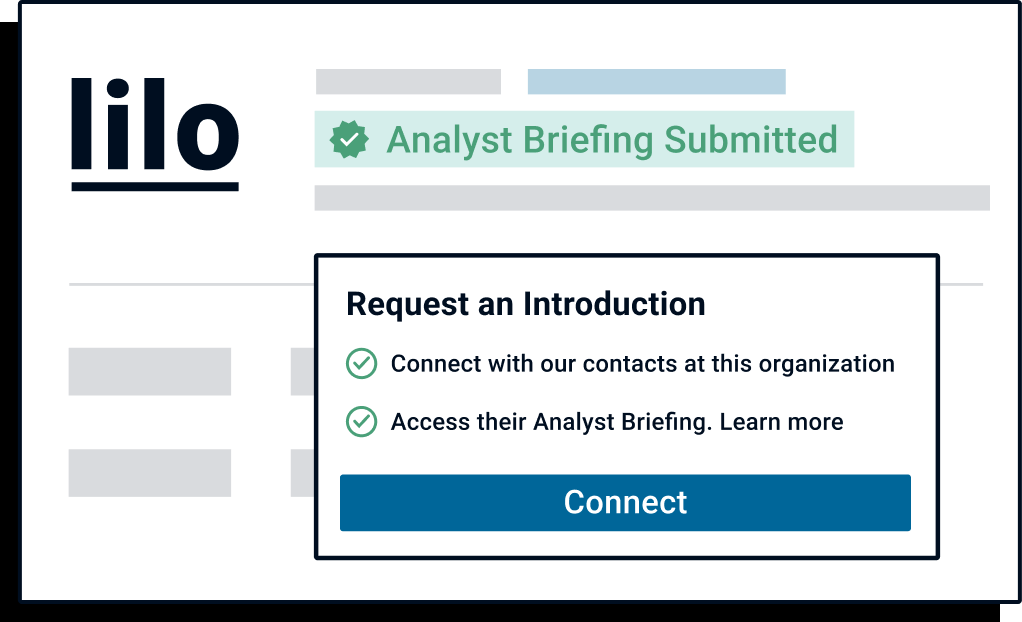 Want to inform investors similar to IDEO about your company?
Submit your Analyst Briefing to get in front of investors, customers, and partners on CB Insights' platform.
Latest IDEO News
Top 10 Best Design Consultant Companies In USA In 2023
May 3, 2023
Top 10 Best Design Consultant Companies In USA In 2023 Top 10 Best Design Consultant Companies In USA In 2023 Share INTRODUCTION The design consultancy business in the US has seen tremendous growth in the last few years and is expected to continue to grow in 2023. Top Design consultants help organizations create unique, innovative solutions to their problems with a focus on user experience and customer satisfaction. Related Articles May 3, 2023 In the US, some of the most well-known design consultancies include Frog Design, IDEO, and Behavior Design. These companies have extensive experience in creating end-to-end user experiences that are both attractive and effective. They specialize in product design and development, web and mobile application design, interaction design, and user research . This enables them to identify opportunities for improvement, create prototypes, test the feasibility and deliver impressive results for their customers. Additionally, these companies offer comprehensive consulting services to help clients understand their target audiences better, develop strategies for success, and plan for future growth. With a focus on both innovation and usability, design consultants in the US can help businesses create products , services, and experiences that are sure to impress. IMPORTANCE In 2023, the importance of design consultant companies in the USA is likely to continue to grow. Design consultants can be a valuable asset in helping businesses create and implement effective designs that will meet both customer needs and business goals. By offering services such as user interface design, user experience design, brand identity design, and product design, design consultants help ensure that products are attractive, easy to use, and competitively priced. Furthermore, by utilizing their industry knowledge and expertise, design consultants can provide valuable insight into emerging trends. This will help businesses stay ahead of the competition and remain competitive in the market. Additionally, design consultants can save companies time and money by helping them avoid costly mistakes that could have been avoided through careful research and consultation. Ultimately, the importance of design consulting companies in the USA in 2023 is immense and invaluable to businesses seeking success. Here are the top 10 best design consultant companies in USA in 2023 IDEO – Ideo is a global design and innovation consultancy with offices around the world. Founded in 1991, Ideo has grown to become one of the premier design firms in the world, helping companies create products, services, experiences, and environments that improve people's lives. At Ideo, we believe that design can transform organizations and create positive change for the world. We engage with our clients in cross-disciplinary partnerships to create significant value for businesses, communities, and societies. With over 40 years of combined experience, our team of designers, strategists, innovators, and engineers are well-equipped to tackle complex challenges and drive meaningful innovation. Our expertise spans industries such as retail, healthcare, financial services, consumer electronics, education, transportation, and more. We approach each challenge with our design methodology – a combination of human-centred design thinking, creativity, and applied technology – to ensure that we deliver impactful solutions every time. As part of our commitment to making the world a better place, Ideo partners with leading organizations and institutions to push the boundaries of design and innovation. Through initiatives such as the Ideo Impact Lab, Ideo Futures, and Design for Education – we strive to create a lasting impact on the world. Hyper Island – Hyper Island is an incredible company that focuses on cutting-edge digital and multimedia education. Founded in 1996, the aim of Hyper Island is to equip professionals with the tools and knowledge they need to understand, create and shape the future of the digital age. The curriculums are fast-paced, project-based and team-oriented, providing a dynamic learning experience that emphasizes collaboration and innovation. With campuses in cities around the world, Hyper Island teaches courses such as Digital Strategy, Creative Leadership, and UX Design & Prototyping. Their programs cover various topics related to digital media and technology, such as web development, artificial intelligence, data science, and more. Students benefit from over 20 years' worth of experience and knowledge to become better digital creators and innovators. Hyper Island is also committed to helping build a diverse tech community by training and certifying people from all backgrounds. By nurturing talent, offering career advice, and providing internship opportunities, Hyper Island helps individuals launch successful careers in creative industries. Designit – Designit is a cutting-edge design agency based in San Francisco that specializes in creating innovative experiences, products and services. Founded in 2009, they have grown to become one of the most sought-after design firms in the world. Designit is a full-service design firm offering services such as UX/UI design, product design, branding, strategy and research. With a team of experienced designers, they are able to create powerful digital experiences that drive user engagement and conversion. They believe that great design should make complex problems easier to solve, and that's exactly what they do. With an eye for detail and a passion for innovation, Designit is committed to delivering beautiful, inspiring products and services. Their portfolio ranges from large global brands to startups, and their clients include some of the world's largest companies. By combining creative thinking and technology, Designit helps customers turn ideas into tangible realities that can make a difference. With an international team composed of talented professionals from different disciplines, Designit offers a unique perspective on design, innovation and creativity. Second Story – Second Story Company is a technology-driven venture capital firm that specializes in investing in early-stage startups. Founded in 2017 by experienced entrepreneurs and investors, the company has earned an impressive track record of success. Second Story focuses on investments in emerging technologies such as artificial intelligence, machine learning, blockchain, and the Internet of things (IoT). The company works with entrepreneurs, startups, and companies to help them develop creative solutions and capitalize on high-growth opportunities. The team at Second Story is comprised of experts from various backgrounds, including business, engineering, law, finance and analytics. This diverse set of skills allows them to identify the best opportunities and build strong relationships with portfolio companies. The team also provides mentorship and advice to founders and assists them in developing their products, finding new customers, and growing their businesses. Second Story also brings together its network of world-class advisors and venture capitalists to help founders and portfolio companies succeed. Additionally, they offer a wide range of resources, including access to industry events, mentorship programs, and investor networks. Second Story has invested in over 25 startups since 2017, including ones in the healthcare, logistics, and fintech sectors. Some of the successful companies that have received funding from Second Story include Bolt, Go-Jek, Paytm, and Ola. They have also backed several high-profile projects, such as the world's first AI-powered fertility clinic and Tarseer, an AI-driven platform for drug discovery. Overall, Second Story is a leading venture capital firm that is constantly on the lookout for innovative ideas and cutting-edge companies. With its wealth of experience, expertise, and resources, it is a great partner for early-stage startups looking to make a real impact in the world. Frog Design – Frog Design Company is a leading global product strategy and design consultancy which was founded in 1969. It has offices in San Francisco, New York, Austin, Tokyo, Berlin, and London. The company specializes in delivering holistic design solutions that create meaningful user experiences while also focusing on innovation, sustainability, and the overall quality of their work. Their core service offerings include strategy, research, design, engineering, and manufacturing. Frog Design Company works closely with clients to understand their business challenges and develop unique solutions to meet those objectives. They provide an agile and collaborative approach to problem-solving as well as working closely with businesses to ensure that the user experience is enhanced by the products they are creating. The team at Frog Design Company consists of highly skilled and experienced professionals from various fields, such as psychology, sociology, engineering, and more. They have a strong emphasis on user-centred design and strive to create innovative solutions tailored to their client's needs. Furthermore, their focus on sustainability ensures that the products they create are designed to meet changing customer demands in regard to environmental impact, usability, and affordability. In addition to its core services, Frog Design Company also offers design thinking workshops and other creative services such as branding, marketing communications, and visual design. These services enable them to deliver complete design solutions for their clients, no matter the size or scope of the project. Overall, Frog Design Company is a leader in product strategy and design, offering an unparalleled experience to its clients and partners. By combining strategy, research, engineering, and manufacturing, they are able to create unique and innovative solutions that truly stand out from the crowd. Red Antler – Red Antler is a digital product and brand design company that works with startups and emerging brands to create digital products, services, processes, and experiences that help bring their business to life. They offer a range of services from conception to development, including UX/UI design, research and strategy, full-stack engineering, visual identity, and more. Red Antler's team of experienced designers, strategists, and engineers are experts at creating custom solutions that achieve success for their clients. Red Antler specializes in helping startups realize their vision by crafting beautiful, user-centric products and services that make an impact. They have worked with dozens of leading companies to build disruptive solutions across industries such as finance, healthcare, media, transportation, and more. From blogs to business applications, Red Antler has helped countless businesses create powerful web and mobile experiences. In addition to working with startups, Red Antler has also provided design and engineering services to larger organizations such as Airbnb, Google, and Microsoft. They focus on creating solutions tailored to the needs of their clients, which involve understanding their customers and developing strategies that drive engagement. Red Antler focuses on delivering high-quality results, no matter the size of its client. Beyond designing and engineering products, Red Antler also offers strategic guidance to its clients about how to grow their business and drive brand loyalty. Their strategists provide insights into customer behaviour, marketing, and monetization tactics, as well as advice on scaling operations and expanding into other markets. With an emphasis on long-term success, they work closely with their clients to help them reach their goals. In summary, Red Antler is a digital product and brand design company that helps startups and established organizations turn their visions into reality. Their experienced team of designers, strategists, and engineers specialize in creating custom solutions that drive successful outcomes for their clients. From product development to brand strategy, they offer a range of services and expertise to help businesses achieve their goals. ZURB – Zurb is a software design and design consultancy company founded in 1998 and based in Silicon Valley. Zurb's mission is to help companies create better experiences for their customers and employees by utilizing data, design, and technology. The company has worked with some of the biggest names in tech, including Uber, Slack, Intuit, and Adobe. Zurb offers a variety of services, such as User Experience Design, Product Design, Web Development, Mobile App Development, Prototyping, and Consulting. They use a combination of design thinking, research and analytics to develop products that solve problems and create innovative user experiences. Zurb also offers workshops, seminars, and classes to educate and inspire their clients on topics related to design and development. The company is best known for their open source library Foundation, which is a popular front-end framework for web designers. Foundation was created to make it easier for developers to create responsive websites and apps that look great across all devices. Zurb also released a new product called Motion UI which is a library of animations and transitions that make it easy to add interactivity to websites. In addition to its services and products, Zurb is committed to philanthropy. They sponsor various organizations such as Code for America and Girls Who Code. They also organize hackathons and conferences geared towards inspiring people to create meaningful products and services. Overall, Zurb is an incredible company that focuses on pushing the boundaries of design, development, and technology. They create amazing products and services, provide thoughtful guidance and insight, and give back to the community in meaningful ways. Smart Design – Smart Design Company is a cutting-edge technology and design firm based in the heart of Silicon Valley. It provides innovative solutions for web and mobile solutions, as well as other software development projects. The company prides itself on its ability to handle complex projects with speed and efficiency. The company is characterized by a progressive approach to problem-solving, utilizing the latest technologies and tools available in the market. Its team consists of highly experienced and creative engineers, designers, and product managers, all working together to create user-friendly and visually appealing products. They utilize best practices from user experience and design thinking to build custom applications that are both functional and aesthetically pleasing. Smart Design Company's goal is to provide high-quality services and solutions while still maintaining flexibility and meeting deadlines. This approach has earned them multiple awards and recognition from clients and industry leaders alike. In addition, it has enabled them to develop long-term relationships with their customers, something that gives them confidence in the quality of their work. The company also places great emphasis on communication and collaboration. All members of the team are encouraged to voice their opinions and ideas, creating an inclusive environment where everyone can make meaningful contributions to the project. Furthermore, they use modern tools such as Slack and Zoom to facilitate remote meetings and discussions. Finally, Smart Design Company is committed to providing top-notch customer service. Their customer service representatives are knowledgeable, friendly, and always willing to go the extra mile for their customers. They strive to provide the best customer experience possible and ensure that every customer feels satisfied with the end result. Superunion – Superunion is a global design, brand and innovation consultancy with a unique approach to helping brands and organizations create and realize their strategic ambitions. Founded in 2020, Superunion has offices in more than 30 countries worldwide and works with some of the world's most iconic and innovative brands, including Disney, Nike, Samsung, Microsoft, Coca-Cola, Nestlé and many more. At its core, Superunion strives to create meaningful connections between a brand and its customers, beginning with an understanding of both the customer and the market in which they operate. By using insights around consumer behaviour, cultural trends, and technology, Superunion helps brands develop strategies for growth and engage audiences through creative storytelling. In addition to providing strategic advice, Superunion also designs and builds digital products, campaigns and experiences that bring stories and ideas to life. Working across all channels and platforms, they offer creative solutions to clients with a focus on creating memorable moments that connect people to brands. The company values collaboration, creativity and innovation in everything they do, and it shows in the success of its clients. Superunion takes pride in the impact their work has on people's lives and believes that "good design makes better business and better business makes better lives". Publicis Sapient – Publicis Sapient is a global digital transformation leader, accelerating the pace of innovation by helping organizations around the world become faster, more agile and digitally connected. With 22,000 professionals across the globe, it provides consulting, technology and design services to help clients reimagine their customer experiences, business models and operations for a world in constant transformation. Its capabilities span five core areas: Business Consulting, Data & Analytics, Experience Design, Creative & Content, and Technology. Publicis Sapient helps its clients understand their customers better, develop new products and services, and increase operational agility and efficiency. Additionally, it has expertise in emerging technologies such as artificial intelligence, machine learning, blockchain, automation and robotic process automation, which enable businesses to create experiences for their customers that are seamless, secure and frictionless. Through its focus on building digital ecosystems and leveraging data, Publicis Sapient helps its clients identify actionable insights to drive growth and achieve competitive advantage. It also offers a range of enterprise-level solutions designed to enable organizations to compete better and gain market share. These solutions leverage design, technology, and analytics to deliver customer insights, drive operational efficiencies, and maximize value from data. This includes an end-to-end suite of services that help businesses innovate faster, build loyalty, reduce costs, and create differentiated customer experiences. Publicis Sapient has established an extensive global network of offices, with over 4,000 employees located in 28 countries, including the United States, Canada, Europe, Asia Pacific and Latin America. Its team consists of experts in various fields, such as strategy, creative, data science, engineering, product management, and user experience design, who work together to provide comprehensive digital transformation services. CONCLUSION In 2023, the design consultant industry in the US is thriving. There are a wide variety of companies offering services to businesses and individuals alike. Some focus on web and mobile design, while others specialize in graphic and print design. Consultants provide expertise in areas such as user experience design, UX research, visual design, branding, product design and more. Companies are utilizing the latest technology to produce innovative designs that meet clients' needs quickly. The industry is also becoming increasingly competitive, with more consultants joining the field every day. As a result, clients are able to get high-quality design services at competitive prices.
IDEO Investments
28 Investments
IDEO has made 28 investments. Their latest investment was in Curve Health as part of their Series A on February 2, 2022.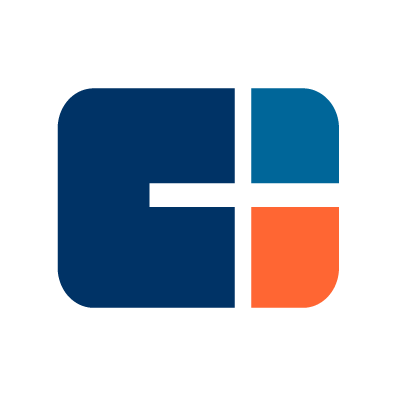 IDEO Investments Activity IDEO Portfolio Exits
10 Portfolio Exits
IDEO has 10 portfolio exits. Their latest portfolio exit was PillPack on June 28, 2018.
Date

Exit

Companies

Valuation

Valuations are submitted by companies, mined from state filings or news, provided by VentureSource, or based on a comparables valuation model.

Acquirer

Sources
IDEO Acquisitions
1 Acquisition
IDEO acquired 1 company. Their latest acquisition was Datascope Analytics on October 17, 2017.
Date

Investment Stage

Companies

Valuation

Valuations are submitted by companies, mined from state filings or news, provided by VentureSource, or based on a comparables valuation model.

Total Funding

Note

Sources
| | |
| --- | --- |
| Date | |
| Investment Stage | |
| Companies | |
| Valuation | |
| Total Funding | |
| Note | |
| Sources | |
IDEO Partners & Customers
10 Partners and customers
IDEO has 10 strategic partners and customers. IDEO recently partnered with Celo on September 9, 2022.
IDEO Team
9 Team Members
IDEO has 9 team members, including current Chief Executive Officer, President, Tim Brown.
| Name | Work History | Title | Status |
| --- | --- | --- | --- |
| | | Chief Executive Officer, President | |
| | | | |
| | | | |
| | | | |
| | | | |
| | | | | | |
| --- | --- | --- | --- | --- | --- |
| Name | | | | | |
| Work History | | | | | |
| Title | Chief Executive Officer, President | | | | |
| Status | | | | | |
Compare IDEO to Competitors
Discover the right solution for your team
The CB Insights tech market intelligence platform analyzes millions of data points on vendors, products, partnerships, and patents to help your team find their next technology solution.
Request a demo